Low-Stress Family Vacations
3 Tips For Surviving Family Vacations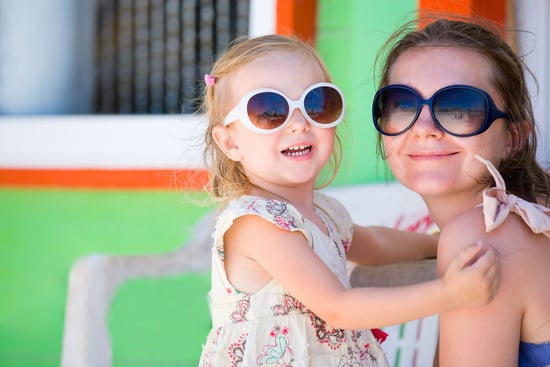 Does the idea of an all-family Summer vacation stress you out? For many Circle of Moms members, including Shannon T., the very anticipation of "the best family vacation ever" is mixed with the dread of knowing the tension that can arise when the family embarks on an all-family, all-together, all-of-the-time vacation adventure. She jokingly suggests that family Summer vacations would be more fun "without the kids" but asks other Circle of Moms members for their Summer family travel ideas. Here, Circle of Moms members share what they've learned about planning a family Summer vacation where the whole clan ends up having a great time.

Keep reading.

Choose a Low-Key Destination

One way to create a low-stress vacation is to pick a relaxing destination, Circle of Moms members agree. For Kasia K., it was a low-key beach spot for her husband and 2-year-old daughter. When there, they opted for kid-friendly restaurants and stayed on site for activities. "She loved the water park, the Sesame Street shows, the music, the beach and even ate the food," she says, which she explains included standard kid fare — chicken nuggets, hot dogs, and made-to-order pasta and breakfast smoothies. Another highlight: Mom and Dad together time, thanks to the on-site day camp for kids.

Similarly, Jenn L. says that when it comes to a low-key Summer family vacation, nothing beats a beach resort. That's where she, her husband, and three young kids head every Summer. There's something for everyone, she says, and she especially enjoys the couple hours her kids attend the kids club. "The kids club is on the beach, so if you want an hour or two to soak up the sun, the kids aren't far from you," she explains. "There's a little bowling alley and game room as well, and our picky eaters loved the food at the buffet."

Pick Kid-Friendly Activities

Heading out on an architectural walking tour of a crowded city probably isn't the best idea for a stress-free Summer vacation, especially with young kids — or teens — who are likely to whine their way through the cultural experience, say many Circle of Moms members. Instead, they recommend families pick kid-friendly destinations. "Family cruises — one great option is the Disney type," suggests Valerie F. "They have a great kids club."

Kerri P. also recommends Disney cruises as smart planning for a Summer family vacation. "The Disney cruise is great because they have programs for children of all ages and you can go and enjoy your time on the boat," she says. "With Mickey and Minnie around, what can go wrong?"

Theme parks are another savvy option for kid-friendly destinations, say moms like Laurie A. "Amusement parks are always fun," she advises. Many Circle of Moms members agree, recommending everything from Six Flags parks to Disney World. As Kakesha D. suggests: "Orlando Florida [for] Universal Studios and Island of Adventures. I took my two nephews who were 13 and 14 at the time and my daughter was 12. We had a blast."

Joann Y., meanwhile, recommends Six Flags Great America in Gurnee, IL. "The indoor water park is great for little ones especially if they can't swim," she says. And there are amenities for moms — a spa and shops nearby.

Make It Affordable

Another key way to bring down the Summer vacation stress level is to keep your travel and destination plans affordable, say many Circle of Moms members. Andrea E. suggests families use their creativity to embark on staycations as a way to keep the costs down. Her family of four likes to explore nature. "One of our family's favorite free (except for the gas to get you there) adventures is a day on the lake," she says, advising others to "Grab your floaties and flippers for the kids, pack a picnic lunch," and head out to a national park in your area.

Tiffany R. and her family are also determined to wear their explorer hats this Summer to head out on day "vacations" to national parks and participate in some of their Summer programs, along with Summer festivals in nearby towns. "If you plan ahead of time you can attend these festivals as day trips — or find an inexpensive motel and stay overnight," she says. "You can look into campgrounds that rent cabins, those can be very reasonable if you can go mid-week, and with kids that age just one or two days is enough fun."

Mom Danielle is also watching the budget for Summer vacation. "As a young family we don't have the luxury of taking expensive vacations," she says. So this Summer they've planned day trips to the zoo and local parks. "We're taking advantage of the amazing hikes and adventures that are almost in our backyard. The best part is we can be home in time for bedtime."

Elizabeth M.'s family is going to use their backyard as base camp for their Summer vacation adventures, she says. "That sounds funny, I know but one night we are just going to camp out and have a fire, tell stories and cook hot dogs," she says. "The next day we'll take the kids to a nearby lake and have a little cookout there and do some swimming." She stresses that vacation isn't so much about the destination, but more about "spending time with family and having a good time."