Luxury Tree House Purchased By J.K. Rowling
A Luxury Tree House Like J.K. Rowling's: Kid-Friendly or Are You Kidding?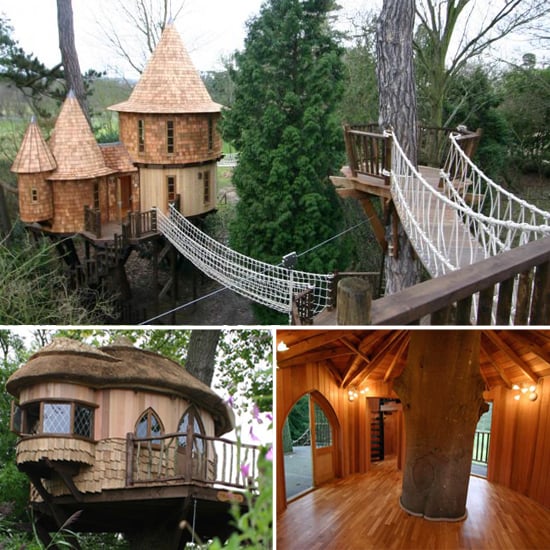 We've showed off some impressive (and over-the-top) outdoor playhouses and structures, but the almost-$250,000 tree house being created for J.K. Rowling by British company Blue Forest might be the craziest, coolest treehouse we've ever seen. According to the BBC, Rowling's two giant, two-story tree houses will keep her three children (ages 18, 9, and 7) entertained with spiral staircases, turrets, trapdoors, nature boxes to attract birds, and balconies. The two structures will be built on wooden stilts and will be connected by a rope bridge.
Check out some photos of treehouses Blue Forest has built for other clients above (yep, Rowling isn't the only parent who's commissioned one of its Hogwarts-style houses), some of which include radiant floor heating, television and Internet connections, zip lines, kitchens, and bathrooms. So if you had the funds to build a Blue Forest tree retreat for your kids, would you? Weigh in below.
Source: Blue Forest