Maclaren Stroller Giveaway
Day 10: Enter to Win a Maclaren Quest Stroller
The snow has thawed, and the ice has melted — Spring is finally upon us! Celebrate the warmer weather and blooming flowers by grabbing your lil one and heading outside. To help you do just that, we're giving away a Stroller-a-Day for 10 days! We will be giving away strollers from some of our favorite and most-trusted brands, keeping you and your child traveling in style this Spring and beyond.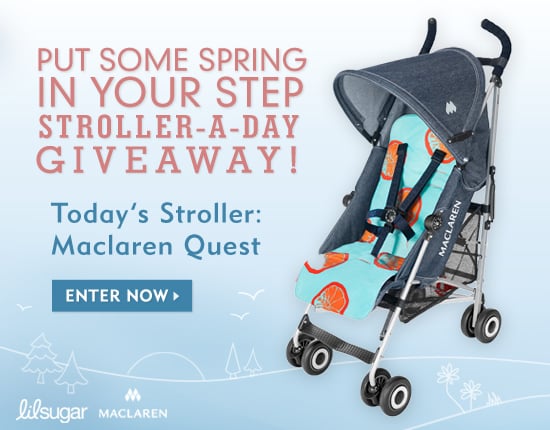 Day 10 is here — the last day of LilSugar's Stroller-a-Day Giveaway — and we're giving you the chance to win the best-selling Quest stroller from our friends at Maclaren. With the perfect combination of lightweight ease and added comfort, this stroller will easily transport your baby as an infant though his or her toddler years. As part of Maclaren's special-edition Objects of Design collection, the lucky winner of this Denim Quest can select the stroller liner appropriate for a boy or girl.
Enter now — this stroller giveaway ends tonight at 11:59 p.m. PDT.