Mad Men: Is Don or Betty Draper a Better Parent?
Don or Betty Draper: Who Has More of a Parental Instinct?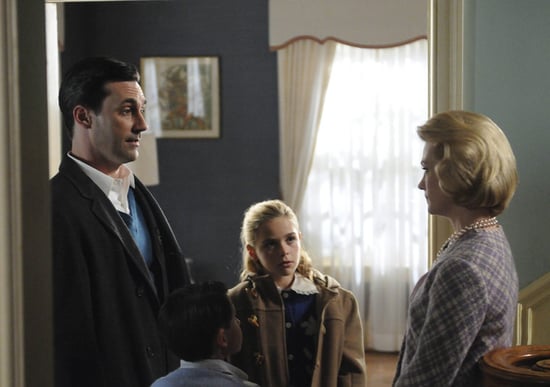 Divorce divides the Draper family as season four of Mad Men premiered last night. While Don puts long hours in the office and lives in the city, Betty continues to reside in the former couple's suburban home with their three children — Sally, Bobby, and Gene — and her new husband, Henry. Though the young mother's primary concern seems to be her marriage, and Betty has questionable (at best) parenting methods, she is the kids' primary caretaker. Don has a better rapport with his youngsters, who are happy and relaxed around him, but their visits are infrequent. Which Draper do you think is a better parent?