Madonna Lets Lourdes Leon Dye Her Hair
Madonna to Let Lourdes Dye Her Hair, Would You Say OK?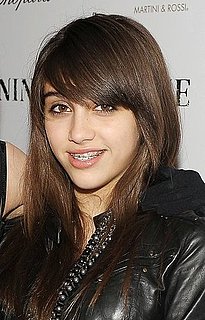 Has fashion gone to Lourdes Leon's head? Madonna's famous daughter, who has been making headlines for her fabulous style and subsequent Material Girl clothing line for Macy's, recently started blogging. And one of her first topics of conversation was dying her hair. The teen is counting down until her birthday when she will be permitted to color her dark locks. She wrote:

Helluuur thurrrr, I'm Lola and this is my first blog entry so it's kind of like ummmm.... I'm just going to use this blog entry to tell y'all a little bit about myself. I'm 13 and I'll be 14 in October, so I can't wait for that because I am FINALLY allowed to dye my hair... THANK YOU MOTHER!!
Since Lourdes is a chip off the old block, we wonder if she'll go retro with Madonna's bleached blond '80s hairdo. Would you let your teen daughter alter her appearance?