Make a Project Out of Pigs in a Blanket Day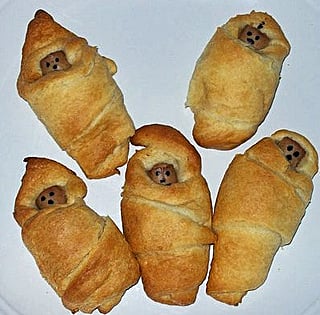 Want to wrap up the week with an activity and treat that will please the whole farmhouse? Herd the family into the kitchen and make some pigs (or babes) in a blanket in honor of Pigs in a Blanket Day!
All you need is your piggies, biscuit mix, an oven, and kitchen helpers. When I make these I snuggle mini tofu sausages in a fluffy biscuit cover for my family, because my kids enjoy them more (shocking, right?!). If you follow my recipe, the secret is allowing the concoctions to cool and then creating wee faces with an edible ink pen. Condiments like ketchup, mustard, and relish can be used to decorate the blankets with pinstripes, floral patterns, and polkadots.
Have you found a great new recipe lately? Share it in The Children's Table group over in the LilSugar Community!