Mamas & Papas Mylo Stroller Giveaway
Day 5: Enter to Win a Mamas & Papas Mylo Stroller
The snow has thawed, and the ice has melted — Spring is finally upon us! Celebrate the warmer weather and blooming flowers by grabbing your lil one and heading outside. To help you do just that, we're giving away a Stroller-a-Day for 10 days! We will be giving away strollers from some of our favorite and most-trusted brands, keeping you and your child traveling in style this Spring and beyond.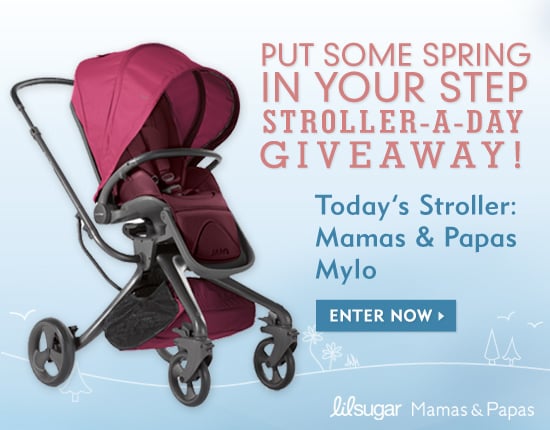 For day five of LilSugar's Stroller-a-Day Giveaway, we're giving readers a chance to win the ultrachic-looking Mylo Stroller from Mamas & Papas. Allowing little ones to sit up high where they can either face in or out, this unique and luxurious stroller will keep mama and her lil one looking stylish as ever without having to sacrifice the safety and comfort we've grown to love from Mama & Papas. Enter for your chance to win the beloved favorite of celeb moms Gwen Stefani and Alicia Keys!
Enter now — this stroller giveaway ends tonight at 11:59 p.m. PDT. Come back Monday to enter to win the next new stroller.