Manny Child Care
Mannies Are the Newest Trend in Child Care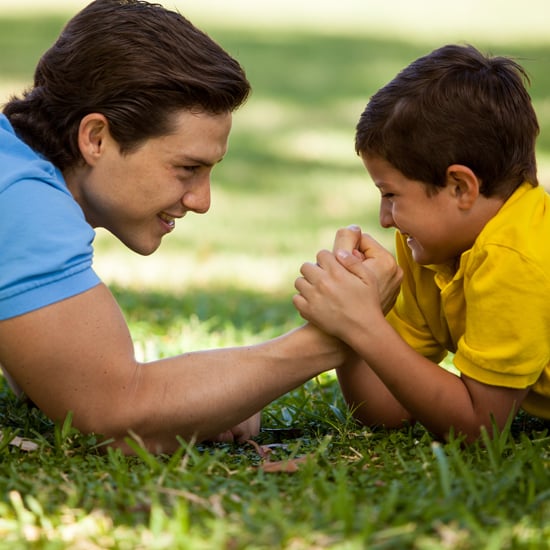 Say hello to Manny Poppins. A Good Morning America segment recently revealed that more moms are hiring to male nannies, or mannies, to take care of their children, saying many women find that men are a bit more enthusiastic and energetic and, as one mom said, they tend to try harder to impress the kids. John Brandon, cofounder of the male-only nanny service NYC Mannies, agrees and says childcare should be a job for all genders.
"I think guys are great caregivers," Brandon says. "They can be just as caring and just as good with kids."
There is, however, one thing mannies certainly do better than their female counterparts — be a male role model. Brandon, who lost his father at a young age, thinks it's important for kids, especially boys, without dads to have a positive male figure in their lives.
Would you hire a manny? Share your thoughts in the comments!