Marvel Creates Hearing-Impaired Superhero for Little Boy
5 Year-Old Boy Inspires New Superhero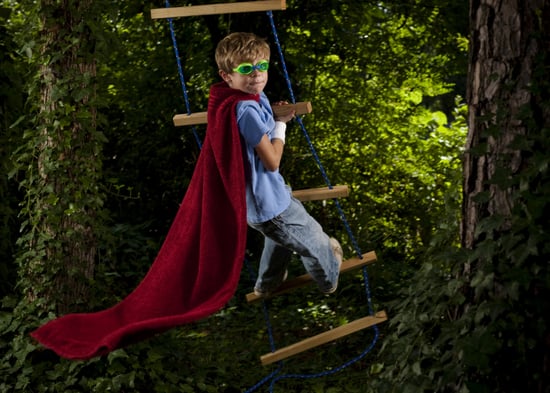 When 5-year-old Anthony Smith told his mom, Christina D'Allesandro, that he wouldn't wear his new blue hearing aid because superheros don't wear them, she was fit to be tied. But this resourceful New Hampshire mom didn't give up; she simply asked the folks at Marvel Comics if there was such a thing as a hearing-impaired superhero.
Their response to her email was inspiring.
Keep reading.
Two Marvel Comics artists created a superhero based on Anthony! Marvel sent the family several comic book covers featuring the new character, Avenger Blue Ear, whose hearing device allows him to hear sounds from far away and help those in need.
Anthony now proudly wears his hearing aid and will get to meet fellow Avenger Iron Man at the Center for Hearing and Communication clinic in New York City on Tuesday. At the event, Marvel will be unveiling an Iron Man poster that lets kids know it's OK to wear a hearing aid. After all, superheros use technology to extend their powers, just like Anthony.
Who is your child's favorite superhero?