Maternity Mountain Climbing Harness
The Mountain Mama Maternity Rock Climbing Harness: Gaga or Gag?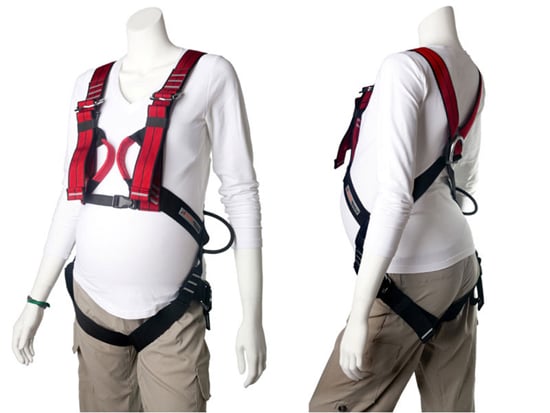 We're all for prenatal exercise routines and keeping up with your prepregnancy activities (with a doctor's approval), which is why we're big fans of Mountain Mama by Mad Rock ($120) won't hit stores until next year, but the climbing harness for expectant mamas is already creating a stir. Whether it's the implication that pregnant women can and should still be climbing and rappelling down mountains or simply safety concerns or for both mom and baby, the new product is getting some buzz. What do you think?