Merida's Princess Makeover Sparks Outrage
Disney's Thinner Version of Merida Sparks Outrage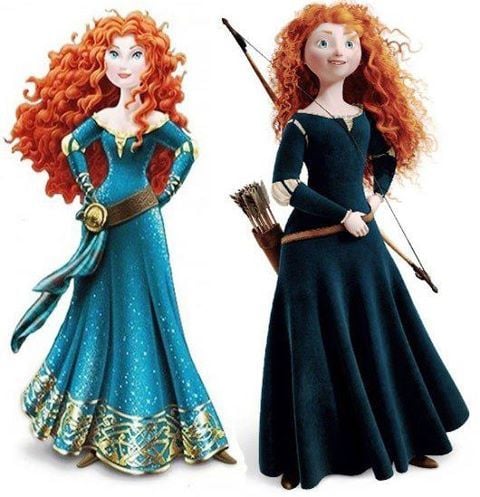 Does your daughter love Merida from Brave for her courage and independence? As Disney prepares to make the plucky teenage heroine into the 11th official princess at a ceremony this Saturday, they've given her what The Huffington Post describes as a controversial "head-to-toe makeover."
With makeup, a more demure expression, a whittled-down waist, a shoulder-baring neckline, and defrizzed curls, the new Merida (pictured on the left) now looks much more like Ariel, Cinderella, and the other princesses in the pantheon, all of whom are known for being pretty rather than brave, as writer Peggy Orenstein notes. Orenstein, author of Cinderella Ate My Daughter, is one of many writers urging other concerned parents to sign a petition asking Disney to leave Merida alone.
Should Disney leave Merida as she is?