Milk Sense Breastfeeding Measuring System
Milk Sense Breast Milk Measuring System: Ga Ga or Gag?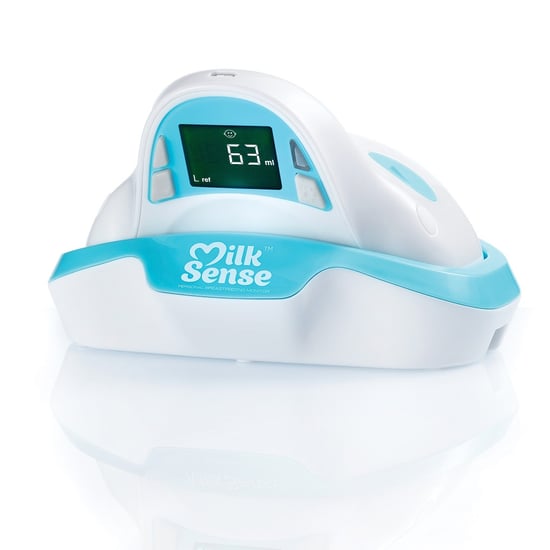 By far, one of the most frustrating things about nursing your baby is not knowing how much milk the little one takes in with each feeding. Sure, you can weigh your tot right before feeding and then again after, but that requires a precise scale and quite some dedication.
Knowing that some parents desperately want to know the precise amount of milk their baby gets, Israeli start-up Bradley and Luka has invented Milk Sense. The Milk Sense device is placed on each breast for 10 seconds before and 10 seconds after each feeding. Using electromagnetic signals, the system measures the volume of the breast alveoli (a part of the mammary glands) to determine how much baby drank and how much remains, in milliliters.
Though the system is currently only sold in Israel for approximately $200 (it comes in a kit with a scale and a computer program for tracking the baby's diet), it was shown at last week's Kind + Jugend baby show in Germany, so it could get international distribution soon. Knowing how hard it is to determine how much baby drinks, would you purchase a kit if it was available here?