Missing Baby's Milestones
Missed Milestones: Which Have You Missed?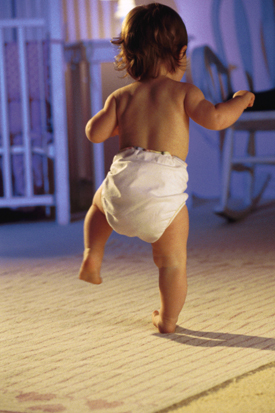 First smile, first words, first steps. In a baby's first few years almost every day is filed with milestones. Blink, and you may miss one. For mamas returning to work, one of the toughest parts of leaving their tots each day is acknowledging that someone else may bare witness to a first accomplishment before they do.
I saw my son's first steps via cellphone video that our nanny sent me while I was sitting at my desk at work. When I got home that evening, he did it again, and I cheered him on like it was his very first time. Other moms I know ask their caretakers to hold off on telling them what they missed throughout the day, choosing to witness it on their own in due time.
What major milestones have you missed along the way?