Modern Gray Cribs
Simple or Swank: Modern Gray Cribs
For the love of all things gray! We can't get enough of the gray trend in nurseries, and we know you can't either. Mamas have increasingly been turning to all shades of gray when it comes to painting the nursery walls, but if you feel like you just don't want to commit to something so bold, why not add a little gray to your baby room decor with a modern gray crib?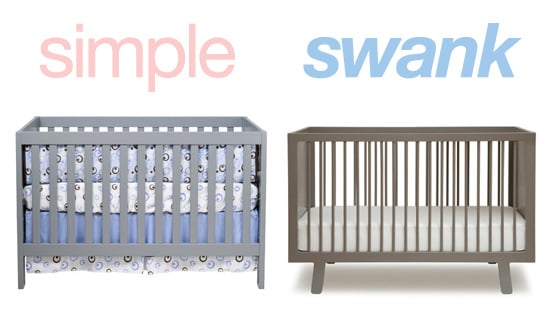 Simple: The Modena 3-in-1 Fixed Side Crib by Baby Mod in Cool Grey ($200) is made of sustainable pine wood, featuring clean lines and simple forms. A perfect — and affordable — fit for a modern nursery!
Swank: The ever-popular Oeuf Sparrow Crib in Gray ($730) is expertly crafted in Europe from solid birch. It's got the design that mamas love with a gray finish. It's a minimalist's dream come true!
Which do you prefer?