Modern Wall Art Birth Announcement
Birth Announcement QR Code Wall Art: Ga Ga or Gag?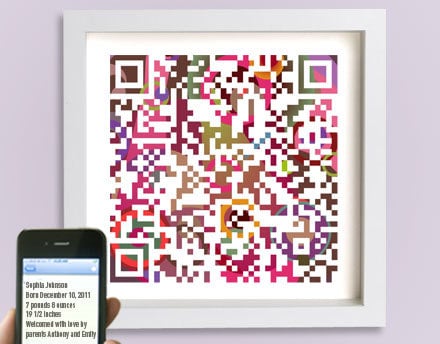 Modern times call for modern nurseries. Etsy seller colorelish is turning your tot's birth information into art, but not the typical birth announcement painting we see displayed on lil ones' walls. Think of this as the smartphone version of the traditional wall hanging. QR Code Birth Announcements ($30) take baby's all-important details and convert them into a maze of shapes and colors that can only be deciphered once scanned into a QR reader on a smartphone. It may be a while before your baby is snapping the code to share with his friends, but it could be a fun thing to look back on when such codes aren't quite as popular!