Mom Business Cards
Card-Carrying Mom: Business Cards For Parents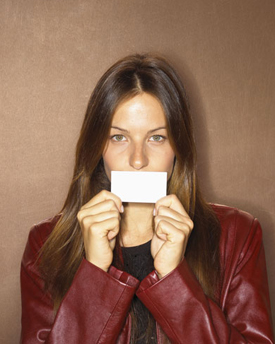 It's the classic mom meets mom story. You're at the playground, park, or library and your tot has found his new BFF. They're singing, playing — even sharing — so you casually introduce yourself to the kid's mom. Miracle of miracles, you two get along as well as your kids do. Just as you're getting past the prerequisite small talk to the good stuff, it's time to go. Your kids clearly adore each other, and you want to see them both again. Now what? Dig for a pen and paper? Fumble with your iPhone? Or just hand over a "mommy card," a business card with your contact info, with a casual, "let's get together for a playdate"?
They may sound silly, but in the rush to get out of the park before a toddler tantrum occurs, or just to make things easier, mom cards are designed to help mamas out when they're making new friends. Interested parents have plenty of cards to choose from, depending on how much information they really want to share with every random nice-seeming person they meet. While kids are certainly an important part of most parents' identities, not all moms and dads want to be known as "(Mom's Name), mommy to (Child's Name) and (Child's Name)."
Keep reading for some options for moms (or dads!) looking for another way to navigate the playground scene.
No doubt responses will be mixed. What do you think? Would you carry mommy cards?