Mom Delivers Breech Baby Next to Interstate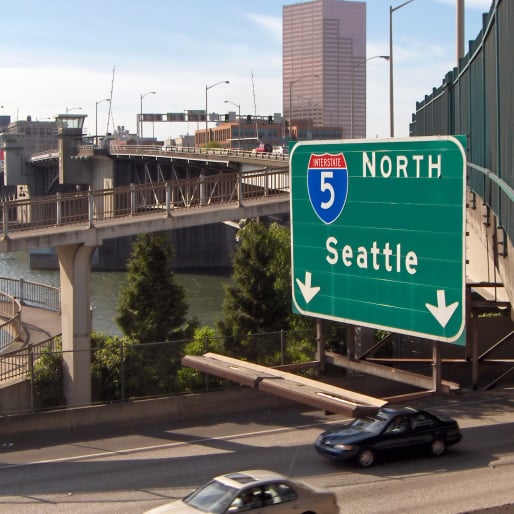 Which would you prefer: a 35-minute breech labor in a car, or a Caesarian in a hospital? Rebecca Anderson, who delivered alongside Interstate-5 in Lakewood, WA, last Friday, had no choice, but according to the Bellingham Herald, she's very happy to have dodged the C!
Her amazing birth story began when she was scheduled for a Caesarian because her baby was found to be breech (upside down). The baby seemed to have other plans, through; Anderson went into labor early and fast, and in spite of the baby's dangerous position, she was delivered a mere 35 minutes after Anderson and her husband left for their birth clinic in Tacoma.