Mom Goes on Strike From Her Family
What All Moms Can Learn From This Woman Who Went on "Strike" From Her Family for 1 Month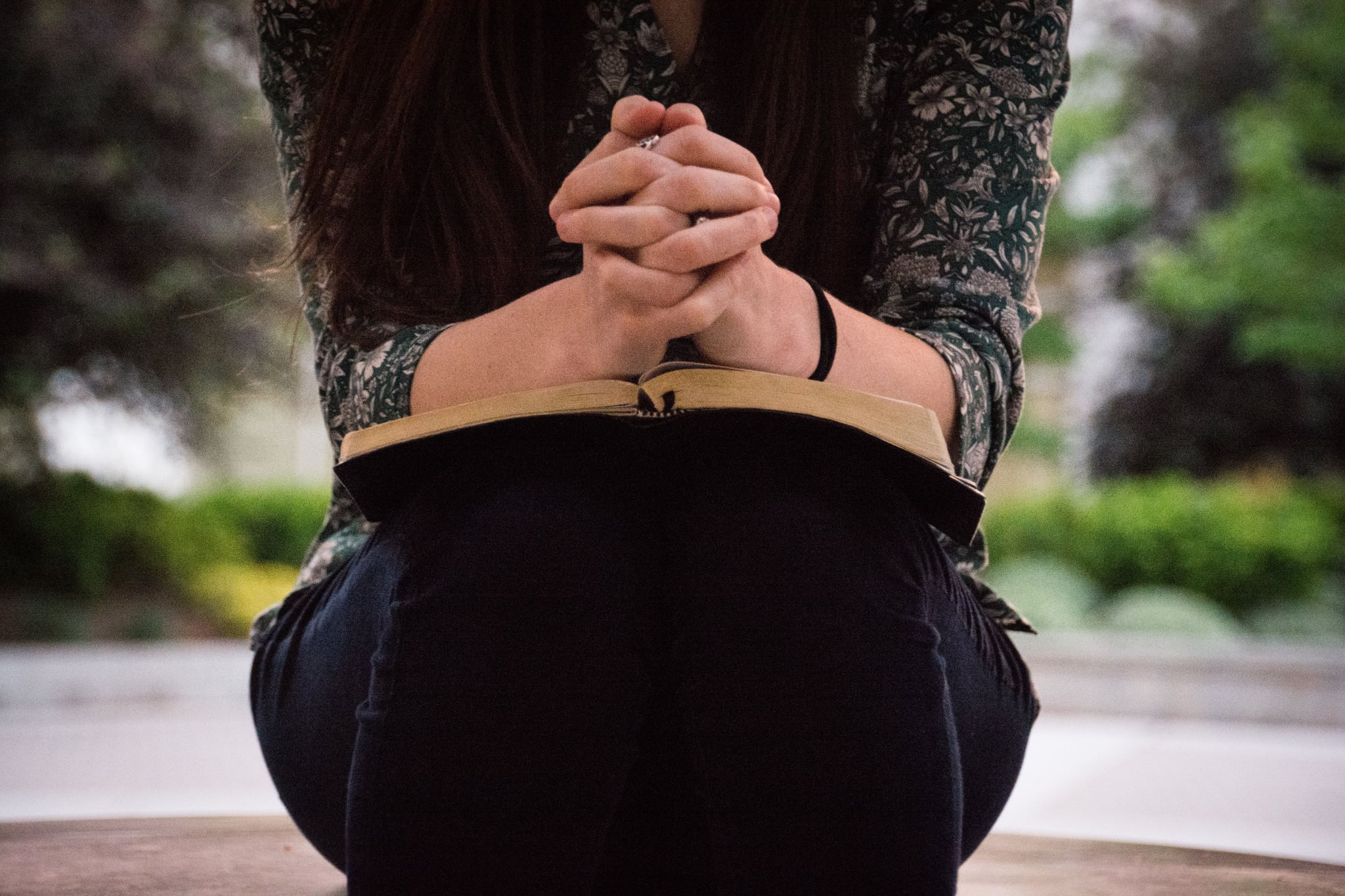 I just got back from a 4-day work trip, and — it being the first time my husband would be alone overnight with both our 2-and-a-half-year-old and our 6-month-old — I expected to come home to disaster.
When I stepped foot inside, however, I was shocked, relieved, and selfishly disappointed to see that everything — and everyone — was just fine without me.
The same thing happened on a much larger scale to Kerry Egan, a South Carolina mom and author who was struggling to finish her book on deadline. With extreme hesitation, she decided to attend a writing residency across the country for an entire month. And in doing so, she went "on strike" from the household tasks and childcare responsibilities that filled her days.
"I had incredible guilt," Egan told Babble. "I was kind of panicked — I made casseroles and froze them. My kids wear uniforms to school, and I was so worried they wouldn't have clean clothes, that I called ahead to the PTA and bought used uniforms. No joke, I bought 12 uniform shirts for each kid and 10 pairs of pants for my son."
"A part of me was thrilled that they don't really need me, that they did fine without me, but then I was also kind of hurt."
Along with guilt, she had plenty of reservations and was unsure her husband could handle being the only parent for 30-odd days. "He said, 'How hard can it be?'" Egan said with a knowing laugh.
But fast forward one month, and Egan, like me, returned home to find that her family had survived without her.
"A part of me was thrilled that they don't really need me, that they did fine without me, but then I was also kind of hurt," Egan admits. "Part of me was like, 'Really? I've been like driving myself into the ground for the last 12 years for nothing?!'"
So, instead of just going back to the way things were poststrike, she decided to change her attitude toward parenting for good.
"I just continued not to do the stuff I used to do," she told Babble. "What I realized is that I really don't need to be doing all that. The reason it was my responsibility was that I took it."
Having experienced only a fraction of the time away from my kids as Egan did, I dug in to see what her mom strike really entailed. Here's how it worked for her:
1. Maintain the mental work that only you can do.
This includes scheduling kids' doctor appointments and keeping the family calendar, buying school supplies, and paying bills. "There are some things that my husband just can't seem to get," Egan said of these "still-enormous" parenting tasks that she took back upon her return.
2. Refuse to do the tasks that your partner can.
She'll do all the "invisible work" her husband can't seem to handle, but as for the obvious tasks he is capable of achieving? "I just don't do the rest." She comes home and asks him what's for dinner. "If he doesn't know, we order pizza," she said. "I make sure the kids have clean uniforms, but that's it for laundry. Either he does it or it doesn't get done. I don't food shop anymore. Out of food? More pizza!" This is perhaps the hardest part for most moms like me, who have grown used to grocery runs and can't imagine letting them go. But in doing so, Egan said, "I am far, far happier."
3. For the things in between, hire out help.
Although it doesn't work for every family, this couple has decided to budget in a regular house cleaner. Like them, I too have begun outsourcing this, and it's most definitely money well spent.
4. Don't worry about how this is affecting your partner.
For Egan, this new way of life is "liberating," but the same can't be said for her husband. "As my stress level has decreased, his has also increased," she said. "There's no getting around that. There's a reason it's called worry work. It has been hard for him, I can't deny it." Luckily for her family, he's been nothing but supportive.
Now that she's got this new routine down, she's astonished at what she had been doing all along: "I honestly never realized just how much psychic and mental and emotional space taking care of kids is. I really had no idea how much I did . . . until I left and had a month in which to not do those things."
Although Egan's new perspective seems simple enough to emulate, and although she learned valuable lessons from which most mothers could benefit, I fear it might take far more than one month to change the way I innately parent.
But you can bet I'll think of her – and kick myself – every time I make a last-minute run to the grocery store because we're out of food for dinner.
Image Source: StockSnap / Olivia Snow