Mom's Message to Her Middle Child
If You Have a Middle Child, Please Spend 2 Minutes Reading This Mom's Message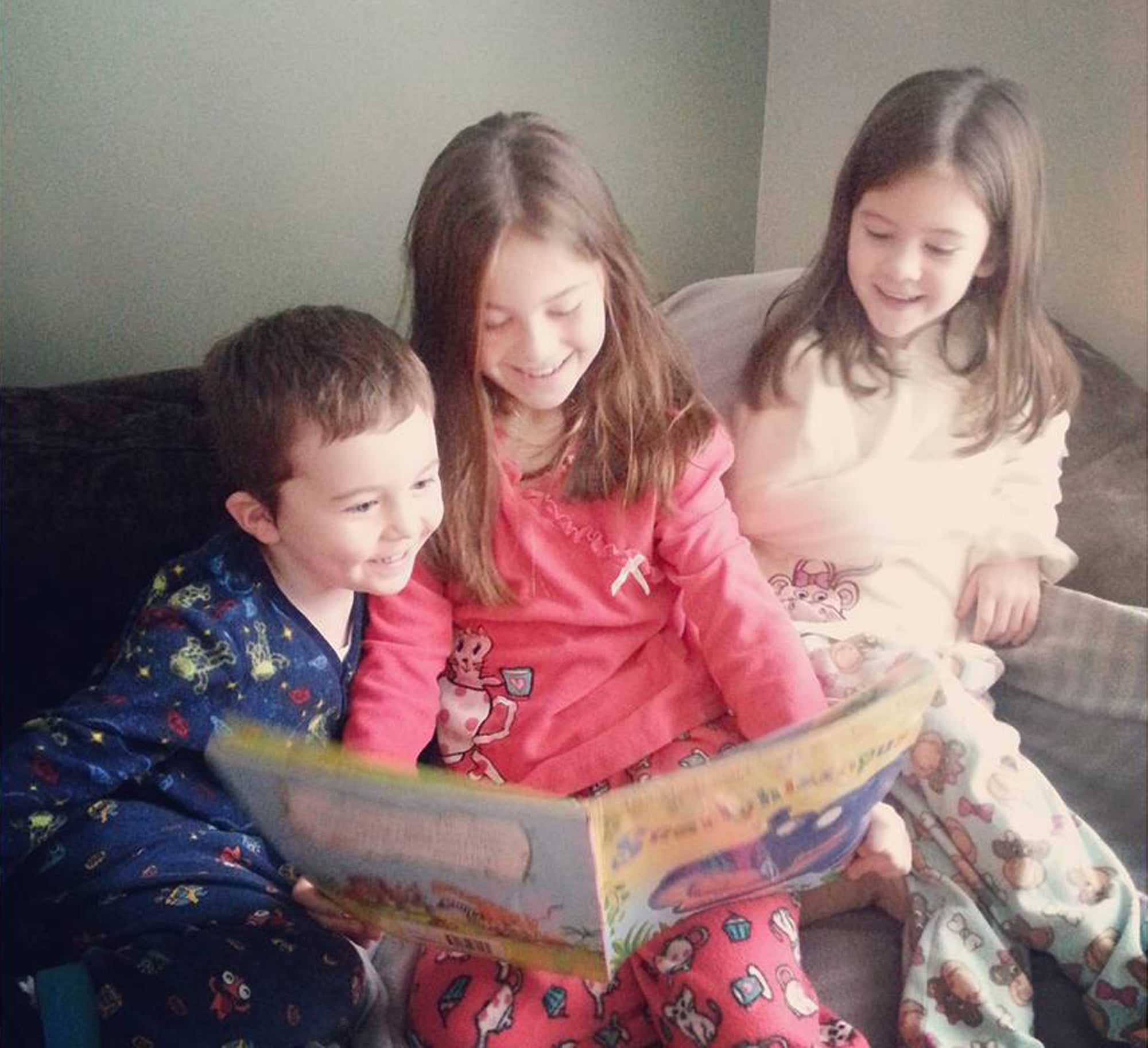 There's a reason Middle Child Syndrome exists, and one mom just turned her guilt at neglecting her second-born kid into a must-read message for all parents of three.
Claire Deane's second child plays camogie, an Irish stick-and-ball game, and had won player of the week at the latest game. The 5-year-old girl even got a trophy.
"I missed it," Deane wrote in a sweet Facebook apology letter to her daughter. "I missed it because I was [at the doctor] with your brother, both of us crying — him because he didn't want the nurse or anybody else to even 'look' in his direction, me because I had an awful feeling I was the worst mother in the entire universe."
Turns out, she not only missed something important for "Child 2," as she calls her. But her son was absolutely fine, so she had missed Child 2 getting her trophy for no good reason.
"This happens quite frequently, more than I care to admit," she wrote. "You see, Child 2, well, she's pretty much perfect. You would think that's a good thing. I mean it is, it's just in between her sister's ever-growing list of after-school activities, playdates, and general stroppy cow syndrome, and her brother's ability to lose his mind along with copious amounts of sh*t throughout the day."
Deane admitted that Child 2 gets "the least of my attention throughout the day," and that it worries her so much that she ends up "staring at her as she sleeps, riddled with guilt, taking in every inch of her perfect, happy-go-lucky, non-sh*t-giving little self, promising to be better."
And then, the mom said what all moms of middle children think:
I see you. I see you in the mornings, your big smile as you go with the flow, humming and without complaint completely oblivious to the other two scalds who by 8 a.m. have usually been the cause of me cursing under my breath 465,000 times . . . I see you never fighting over what's on the television — always just happy if their happy,

I see you share every single thing you own without question, I see you always thinking of your brother and sister. No matter what you get you always make sure you're not empty-handed for them coming home. I see you sometimes get anxious before school or in crowds, I see you breathing with me and taking me in, I see you watch me wipe your tears, I see you then bravely walking in.

I see you worry when your sister once again slams her door, I see you negotiate with your brother when he's mid-sh*t-losing and crying and kicking on the floor, I see you dance and sing . . . you actually have no idea of the joy you bring.

I see your eyes widen with enthusiasm every day at dinner when everyone's talking about their day, you have such an amazing little way. I see you blossom when it's just me and you, I know it's not nearly often enough and sometimes it goes long overdue. But yes my sweet, sensitive, funny, caring beauty . . . I see you.