Mom Needs a Break
The Must Do That Should Be on Every Mom's List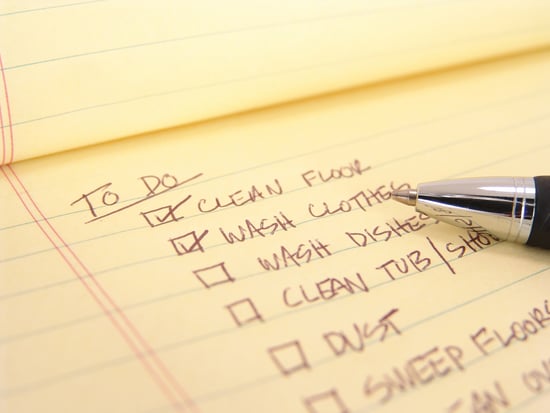 I'm a stay-at-home mom, and most of the time, I love it. In the two-and-a-half years I've been a mom, I've worked full-time, worked part-time, and finally took a second maternity leave that hasn't ended. I'm coming up on my first anniversary of that transition from working mom to stay-at-home mom.
I adore my girls. For our family, this was the best possible scenario. I'm thankful we could make it work.
However, my new full-time job comes with long hours and very little time off. My bosses are sweet but extremely demanding. I thought I'd have more time to keep up with the house, but with two little girls home full-time, it is actually more difficult to keep up. By the time they're in their cribs, I'm exhausted. I realized a few weeks ago that since the birth of my first daughter, I have been completely alone in the house once. Once. In two-and-a-half years.
That was a revelation.
Keep reading.
I knew I could very easily get stuck in an endless loop of a completely child-centered life. I'm not saying there is anything wrong with giving yourself over to your kids. Most of the time I'm happy to make them my complete focus — where I spend my money, how I spend my time — but I was afraid I'd lose me. I didn't want to be the mom who could only talk to her husband about the kids. I didn't want to start to feel trapped in the house. I didn't want to be the mom who looked like her only identity was "so-and-so's mom". 
From the time my first daughter was born, I've been good about taking some time for myself when she was in bed. Every night after I put the girls to bed, I draw a bubble bath, grab a book (and sometimes a glass of wine), and relax for 30 minutes. No cleaning, no talking, just me, recharging my batteries and decompressing from the day. That's excellent, and I can rely on that time without fail, whether my husband is traveling or not. It's me time, even though I'm not alone in the house.
But getting out is important too.
My husband and I made a deal when my second daughter was about 4 months, and no longer dependent on me for food every couple of hours. No matter what, I would take a few hours out of the house to myself every weekend. 
Sometimes I'm on my own. Sometimes I meet up with a friend or two. Sometimes I run errands. Sometimes I get my nails done or my hair cut. Sometimes I just sit in a coffee shop with a magazine, sipping and reading, totally on my own. A few weeks ago I actually used that time to take myself to the movies — solo. Not lonely, not sad, just completely relaxing and a perfect experience. I sat by myself, cried at the movie, and snacked on popcorn without having to share. Bliss.
Today I ran errands. I walked around slowly, unburdened by diaper bags and two kids in the cart. I could stop and compare styles and prices without repeating "hold on one more minute . . . Mommy is almost done." I stopped in four stores without having to worry about getting two small kids in and out of their car seats.  I picked up a coffee and a sandwich and read a magazine while I ate my lunch.
Was it exciting? Not really. Did it recharge me? Absolutely. 
When I get time away, time for me, I come back a better mom. I'm happy to hear my toddler crying, "Mommy! Mommy! I'm here! And here's your baby!" I'm thrilled to kneel with my arms open as they run and toddle toward me with giant smiles. I'll dive right back into diapers and potties and goldfish on the floor and toy soup in the living room.
I recently told my husband that over the Summer I'd like to get a mother's helper, a high-school girl we know from church, into the house a few hours a week. She can play with the girls while I take time to organize, clean, write, or just breathe. It'll give the girls someone new to play with, and it'll give me some sanity.
A few hours in the house, a few hours out. It won't always be easy to swing, but I know those hours will make me the mom I want to be.
I'm lucky. It's not easy for moms to do this. Maybe they don't have a partner who can take the kids. Maybe finances don't allow for someone to help when the mom herself is able to be there. Maybe the guilt of taking that time is too overwhelming. I know several moms who confess that they feel guilty leaving on their own, even when the kids are with family. Maybe I should too. I should be willing to sacrifice myself for my kids. They're only little once, and soon I'll be desperate to spend time with them.
But I don't feel guilty. For me, recharging is a must do on my seemingly endless to-do list.  And I'll tell any mom the same thing: if it's at all possible, make time for yourself.
Your kids will thank you.