Mom Sets New Record for Breast Milk Donation (VIDEO)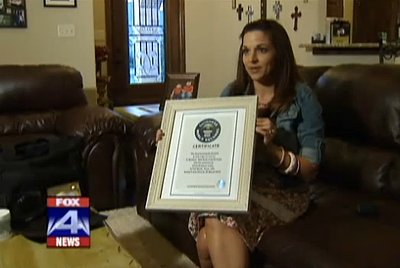 File this one under "wow": Texan mom Alicia Richman has broken the previously established Guinness World Record for donated breast milk. She surpassed the 7,000 ounce record by donating 11,115 ounces of breast milk to Mother's Milk Bank of North Texas within nine months!
One ounce of milk provides three feedings for each premature baby in a neonatal unit, so Richman's donations has done an amazing amount of good.
Watch the video below to hear how Richman managed this feat while also working and nursing her own baby, Drake.
Read the whole story (myfoxfw.com)>>