Moms Helping Moms on Mother's Day
A Last-Minute Mother's Day Gift That Really Matters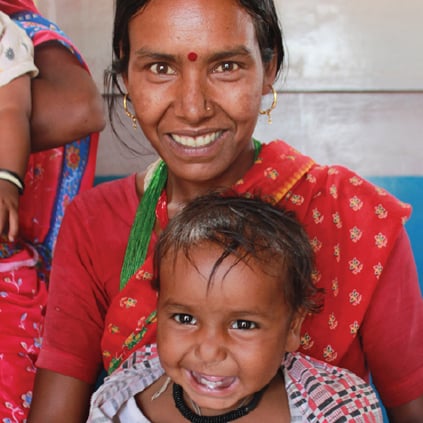 In celebration of Mother's Day, we'd like to give a shout-out to Nyaya Health, an amazing organization that one of our former staffers, Chase Yarbrough, is involved with. Happy Mother's Day to moms everywhere! — The Circle of Moms Editors
In Nepal, moms are nearly 100 times more likely to die in birth than moms in the United States. Nyaya Health is changing that by delivering data-driven health care in one of the most isolated regions of the world. For Mother's Day, Nyaya has partnered with crowd-funding platform Kangu to fund safe deliveries for mothers and their children-to-be.
You can crowd fund a safe birth for an expecting mother and have a personalized card sent to a mom you love this Mother's Day. Your gift to Nyaya will help them turn Mother's Day into a day with real impact. And if you can give $10 or more, they'll send your mom or loved one a personalized card this Sunday.
For more information, visit Nyaya Health. And to make a donation, visit Kangu.