Moms' Night Out Ideas
Are Your Mommy Friends Your Couple Friends?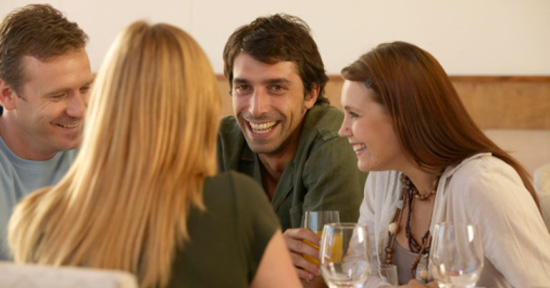 Make new friends, but keep the old . . . The Girl Scouts knew what they were talking about especially when it comes to mommy friends.
Once a woman has a baby, she actively seeks out other mamas with like-aged lil ones of their own. Knowing moms who are simultaneously going through the same things you are – sleepless nights, teething and spitting up to name a few – makes the journey easier and can help provide a reality check for first-time moms. Making these "mommy friends" often requires a lot of work – introducing yourself to them on the playground, attending "new mom luncheons," or going on "blind dates" arranged by caring friends.
But do you take the friendships to the next level and make "couple dates" with your new-found friends? There often seems to be a divide where women keep their mom friends separated into playdate and moms' night out scenarios, never taking it to the dating scene.
Tell us, do you go on couples dates with your mommy friends?