Moms Watching VMAs
What Moms Were Thinking Watching the MTV VMAs
If you caught MTV's Video Music Awards last night, chances are, you were watching it from a different vantage point than your teenage self would have been (side note: can you believe that they've been doing this show since 1984?!). With many of the performers and nominees just coming into adulthood themselves, it was impossible for a mom not to take a parental approach to viewing the ofttimes risqué award show. From Miley's bumping and grinding to Harry Styles's less controversial (but still impolite) gum chomping, here's what was going through our mama minds:
1. Your mom probably spent a fortune on your braces.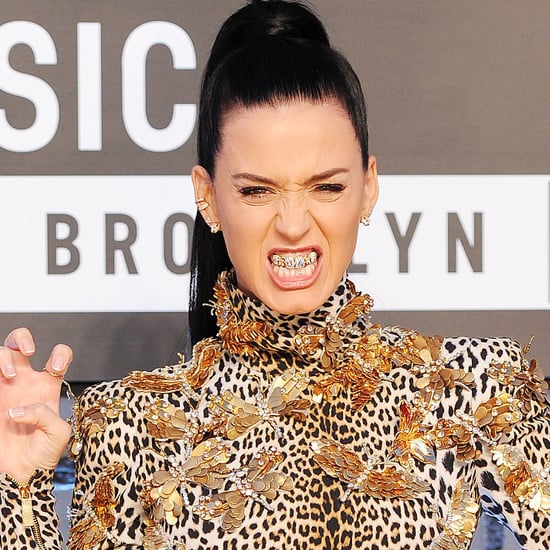 Grills are a thing now — we get it. And we totally appreciate the rock 'n' roll look of a bedazzled grin. But after years of orthodontist bills, we wonder what Katy Perry's mom thought of her red carpet smile.
2. If you don't have anything nice to say . . .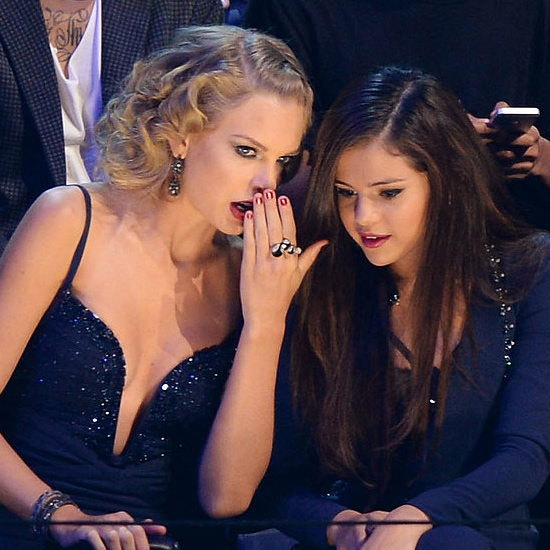 From the looks of things, Taylor Swift whispered "Shut the F up" to her BFF, Selena Gomez, while her ex-boyfriend, One Direction's Harry Styles, was presenting the award for best pop video. If the duo had been sitting at home watching the show in their PJs, it would have been a different story. But instead, they were in the front row with live cameras on them. Who knows what Harry did to his famous ex, but we wish she'd waited to vent until she was back home!
On the flip side, we loved Taylor and Selena's camaraderie — both girls looked gorgeous, and the rest of their whispers and giggling throughout the show were absolutely adorable.
Keep reading for more of our reactions to the VMAs!
3. Spit your gum out!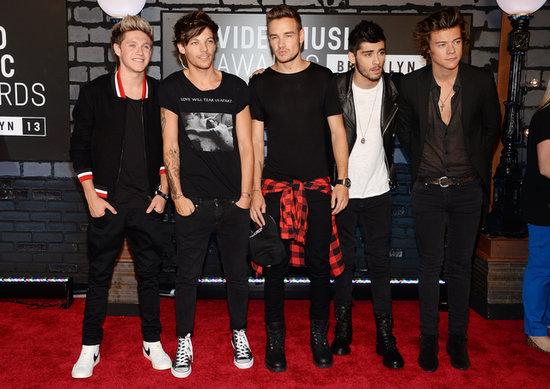 While we certainly didn't have the same reaction to Harry Styles's moment in the spotlight that Taylor did, it was hard not to notice that he was chomping away on his gum while he presented one of the night's biggest awards. Sure, he's only 19, but we can only imagine that his own mom was at home wishing he'd just spit it out before he took to the stage.
4. We love that *NSYNC is still friends!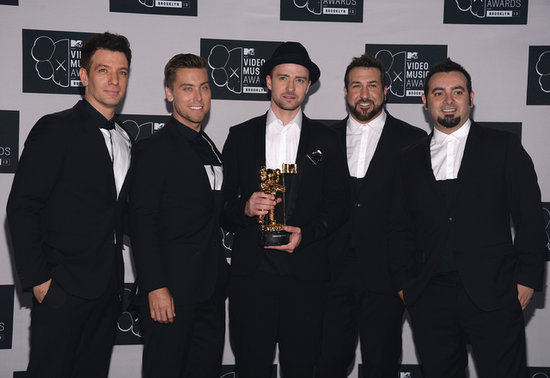 Blast from the past . . . the brief *NSYNC reunion that took place last night is something that we've been dreaming of for years. Our kids may know who Justin Timberlake is, and we're excited to have an excuse to tell them how he got his start.
5. Will Smith has taught his kids well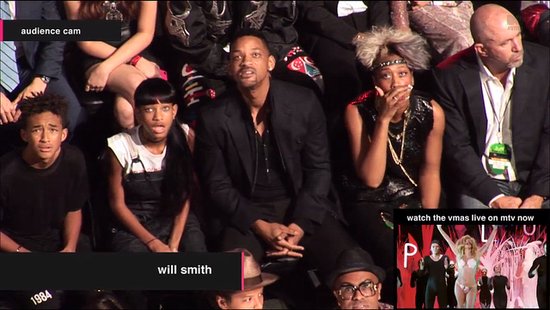 Before we get to Miley Cyrus's jaw-dropping performance, let's take a minute to acknowledge the priceless reaction that Will Smith and his kiddos had to the gyrating 20-year-old and her controversial moves.
6. Where was Billy Ray during all of this?!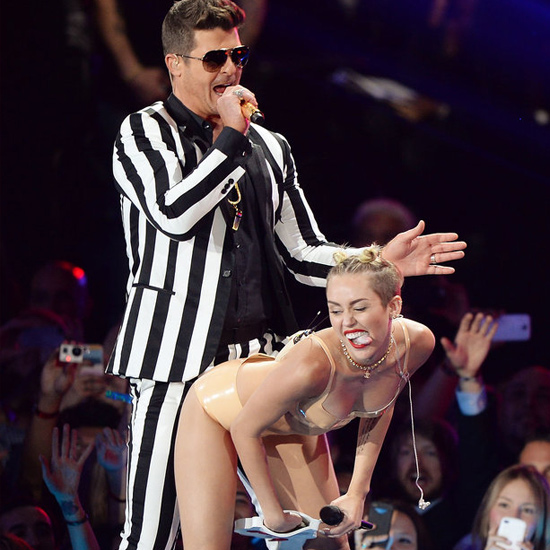 Like many (most?) VMA viewers, Miley Cyrus's performance last night left us speechless. The scantily clad former Disney star left little to the imagination — bumping and grinding her way across the stage in a nude-colored vinyl bikini. Dad Billy Ray's heart must have been more achy and breaky than ever!