Money Saving For Kids
9 Ways to Teach Kids About Money
Right now, your child has no need for cash, but in order to properly prepare them for the future, it's important for kids to understand how spending, saving, and earning works. Teaching kids the ins and outs of cash flow from a young age will undoubtedly benefit them down the road. Money, however, is a tough topic to talk about, and you may need a little help. These kid-friendly tools are a great way to teach your little one about big money.
One Cent, Two Cents, Old Cent, New Cent: All About Money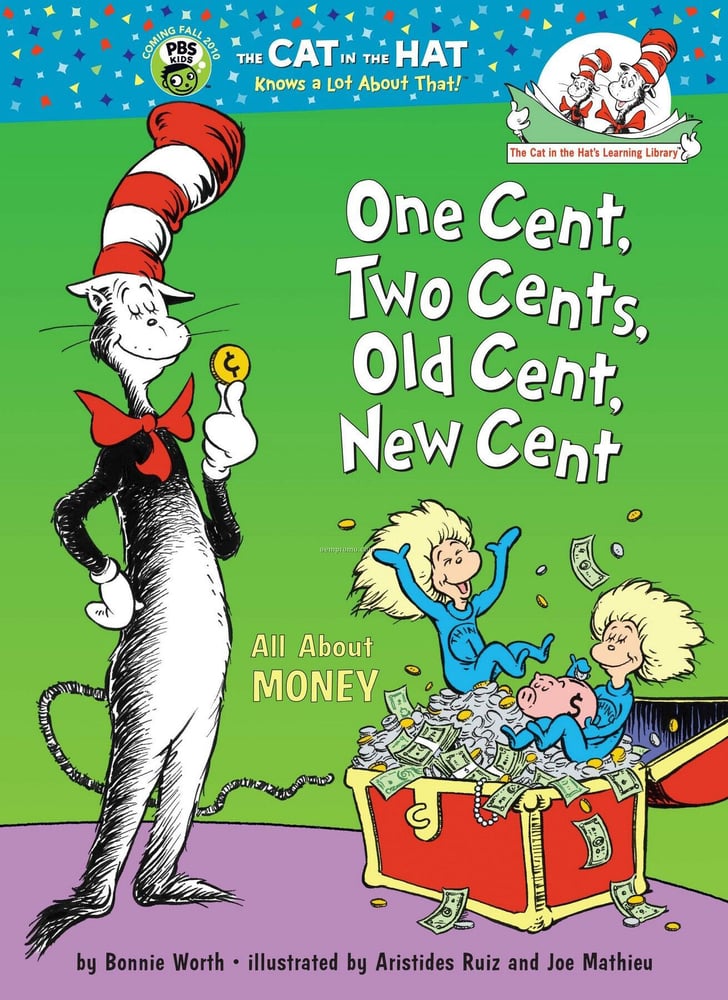 No one teaches life lessons like the Cat in the Hat. In One Cent, Two Cents, Old Cent, New Cent ($9), Dr. Seuss's most beloved character walks kids through the history of money and gives them a basic look at the banking system.
Save! The Game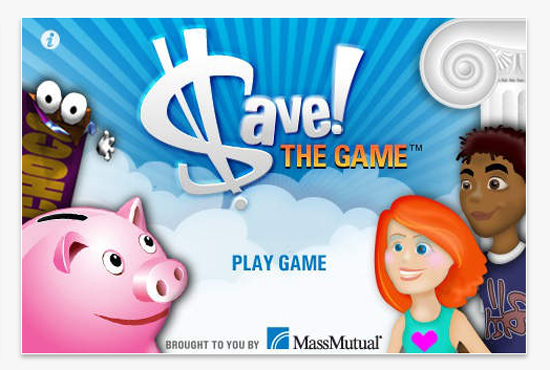 Kids learn how to earn and hold on to their fortune in Save! The Game (free). Created by MassMutual, players must collect and deposit their coins in the bank before time runs out. But beware of the iWannas — the impulse items that take away your money.
Money Savvy Pig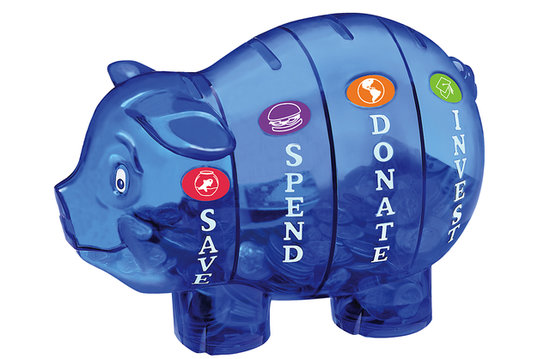 If a piggy bank worked for you, then try it out on your little one. The money savvy piggy bank ($25) contains four separate compartments — save, spend, donate, and invest — that kids can add and withdraw from individually.
The Everything Kids' Money Book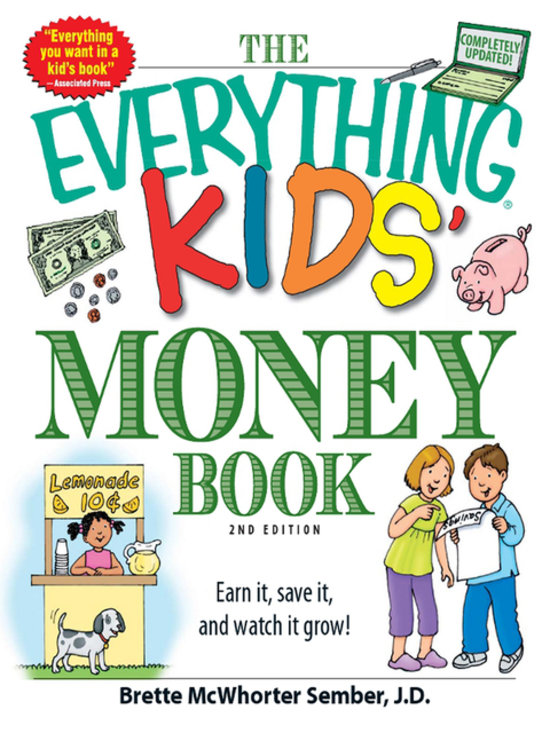 Available in Kindle and hardback, The Everything Kids' Money Book ($9) provides info on every financial situation. Covering everything from earning and investing to savings and stocks, this guide will come in handy as kids age.
Kids Money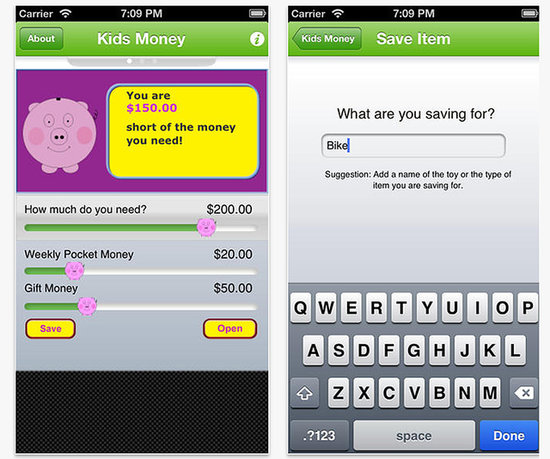 Teach little ones to manage their money with Kids Money (free). The app helps kids track their finances and shows how their habits will affect their ability to buy that big-ticket item.
Mad Money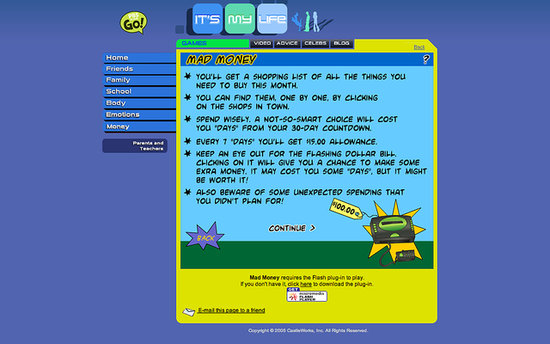 Mad Money (free) shows kids that saving isn't always easy. In the online game from PBS, kids have to save up for their special item while purchasing necessities and dealing with unexpected financial burdens.
Lunch Money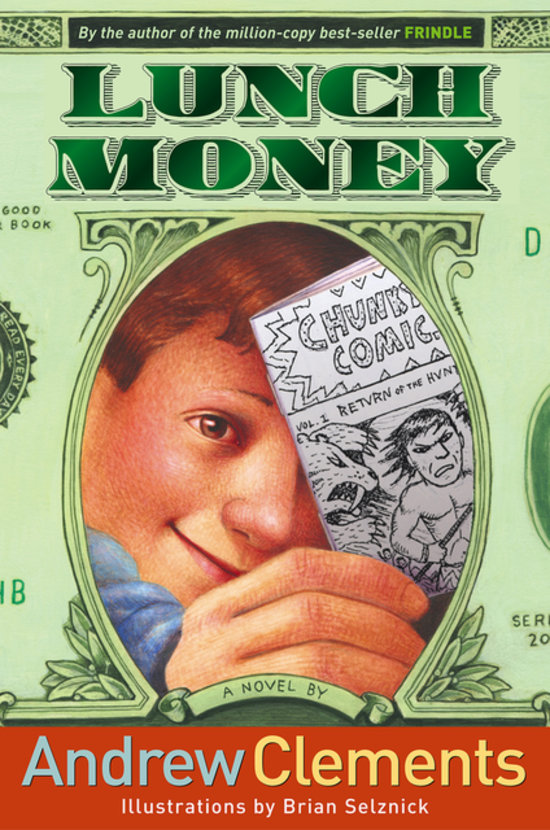 Future entrepreneurs will enjoy and learn a lot from Lunch Money ($6). Greg starts a thriving business selling miniature comic books. But when a competitor opens shop on the other side of the lunchroom, he must use his business savvy to save the company and his cash.
Savings Spree
Savings Spree ($6) teaches kids that everyday decisions have a huge effect on their bank account. Presented like a game show, the game throws monetary curveballs at kids to encourage them to save and spend wisely.
The Great Piggy Bank Adventure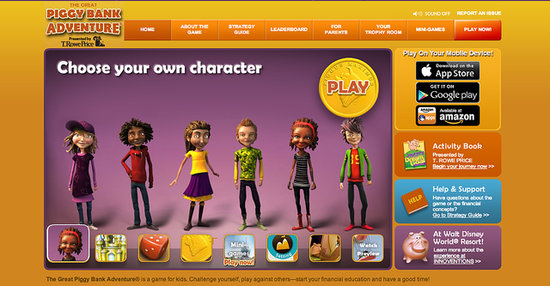 Magic and money collide in Disney's The Great Piggy Bank Adventure (free). Each level tackles different financial topics — setting goals, saving and spending wisely, inflation, asset allocation, and diversification — in a fun and easy-to-follow way. Available as a single- or multiplayer game, it is a great way to play and learn with your child.