Motherhood and Worrying
Is a Mother's Worrying Ever Done?
Here's a post from our partners at BabyCenter! Every week, we bring you the best parenting and lifestyle stories from the experts at BabyCenter, including this post from Betsy Shaw about motherhood and worrying.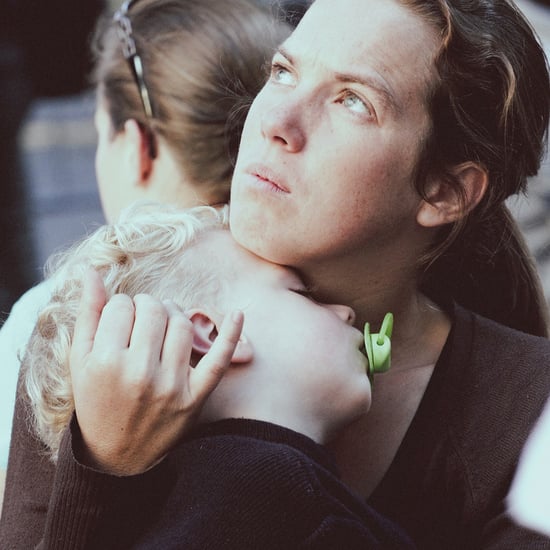 This essay in the New York Times, written by a woman who was surprised by how much she still worries about her grown-up kids, is the antithesis of the e-mail written by the British dad informing his grown kids they're disappointing failures.
Related: Does your baby really need a Christmas gift from you?
This particular parent, college psychology prof Susan Engel, sees her three sons — aged 19, 25 and 29 — trying their best, yet still struggling to make it in the tough game of adulthood — relationships and career — and, occasionally, being dealt a terrible hand.
Instead of judging them and telling them they've only themselves to blame, her instinct is to want to help them, to make it all better just like any mother would. Yet she's learning, with a little help from her expressive oldest son:
He cut me off."Mom," he said, "when I tell you what's wrong, I don't want you to tell me how to fix it, and I don't want you to tell me it's not as bad as I think. I just want your sympathy."
and a wise friend:
My friend, with two grown children of her own, looked at me calmly and said, "Don't hope for anything."
that her sons' lives don't need fixing so much as her sons need space to learn how to fix their own lives.
I found her essay to be honest and, even though I'm seeming miles from having 20-something kids, all too easy to relate to.
If I'm the worrying type of parent now, which I am, how on earth will I cope with my children playing grownup. My mother once told me she hardly slept when she knew any of her grown children were flying in an airplane. The poor woman. After robbing her of sleep during my infancy, then again during my terrible teens, my entire 20s spent traveling the world as a competitive athlete only served to keep my mom sleepless well into her sixth decade.
Unlike many of the scathingly-critical readers of Engel's essay, who seem to think she's just another self-pitying, hopeless helicopter mom, I don't find any fault in Engel, or my mother, for their inability to let go of maternal worrying.
And I know I'll be just the same. When I'm not worrying about my kids on some subconscious level, I'll be dead.
What about you? Do you imagine letting go will come easy or hard for you?
More great reads from BabyCenter:
7 hyperemesis gravidarum tips for Prince William
Does Marissa Mayer's "easy baby" make you mad?
Toy Detox: 15 ways to get organized before the holiday
9 grandparent gifts you can make
14 great art supplies for toddlers