Mouth Man Hoodies For Kids
Mouth Man Hoodies: Ga Ga or Gag?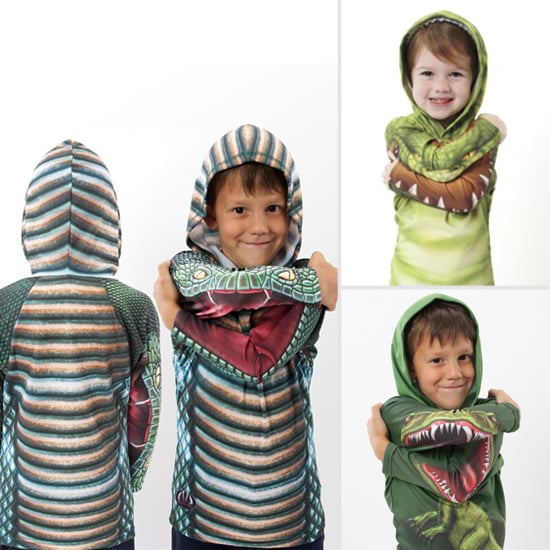 Open wide . . . Mouth Man hoodies are here! The latest trend amongst the playground set, these animal-inspired hooded shirts look innocent enough at first glance. But once kids fold their arms across their chests — BAM! It's a shark (or lizard, or snake) attack!
Kiddie-size Mouth Man sweatshirts retail for $30 and are available in sizes 2T-14 (fear not, mom and dad, they also come in men's and women's sizes). They're made of soft polyester sport mesh — a fabric that's constructed from recycled plastic bottles — and are printed with eco-friendly, nontoxic inks. With a UPF rating of 50+, Mouth Man hoodies also function as swim and sun coverups.
While we appreciate the eco-conscious and kid-friendly thought that goes into their production, we can't help but question whether we'd be OK with our lil ones wearing these somewhat scary shirts. What do you think? Is Mouth Man a clever design, or a look that you could do without?