Mr. Boddington's Studio Baby Line
New Line We Love: Mr. Boddington's Studio Baby Collection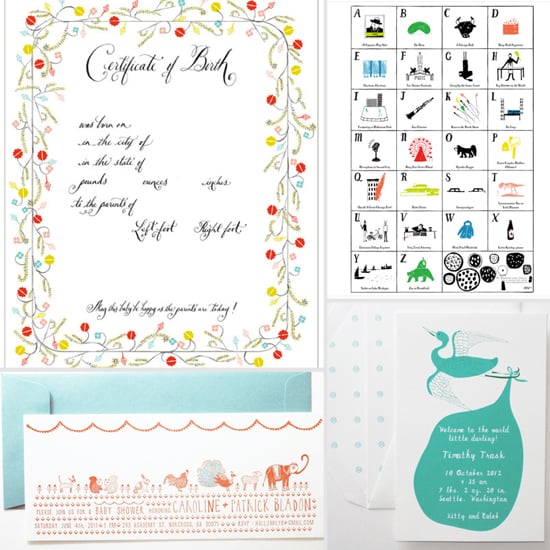 The sophisticated, quirky paper designs created by Mr. Boddington's Studio have long been some of our favorites, so you can imagine our delight when we spied the baby collection recently created by the mythical paper man (who "has no tolerance for haggard looking correspondence").
Full of gorgeous birth announcements, baby shower invitations, art prints, stationery sets, and keepsake birth certificates, each of the collection's designs is more beautiful than the last. While the letterpress paper goods created by the New York-based company are undoubtedly high-end, they won't break the bank. Prints start at $25, birth certificates at $30, and stationery at $30. Contact Mr. Boddington's Studio directly for quotes on birth announcements and baby shower invitations, which usually take four to five weeks to ship.
Old-world but modern, whimsical yet refined, these baby goods will definitely stand the test of time — as long as they're safely ensconced behind glass on your wall. No tot could resist playing with paper this pretty!