Muppet Band-Aid App For Kids
Band-Aid Magic Vision: Ga Ga or Gag?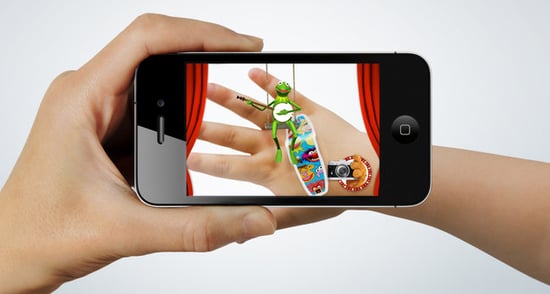 Like most tots, my lil ones have a bit of an obsession with bandages — one slight scrape and they're begging me to fix it up. Some of that is probably the fun characters they get to place on the boo-boo, but I have a feeling more of it has to do with the attention they receive. Imagine how they would react if it was none other than Kermit the Frog, Gonzo, or Miss Piggy calming them down?
Band-Aid Brand just introduced Band-Aid Magic Vision, a bandage that works in conjunction with a free iPhone app to help soothe injured kids. Here's how it works: Apply a bandage to an injured child (it can even be a pretend injury, if your kids are prone to inventing cuts and bruises the way mine are), and then point an iPhone or iPad loaded with the app at the bandage. The app then allows kids to interact with one of the three Muppet characters as they comfort the kids. Your children can pose with Miss Piggy on a runway, help Gonzo with one of his crazy daredevil acts, or swing with Kermit as he sings "Rainbow Connection." They can also photograph themselves interacting with the characters, and that sounds like just the cure tots need when they're facing noncritical injuries. What do you think?