New parents have a lot of baby products [1] to buy and cute baby gear to add to their registries [2]. So how's an expectant parent to decide what's actually worth the splurge and what's just for fun [3]? They turn to their trusted friends who've been there and done that already, of course. And that's just what we're doing for you.
We've racked our brains and gone through our notes to round up our personal favorite baby products of all time. Keep scrolling to see and shop them all!
SNOO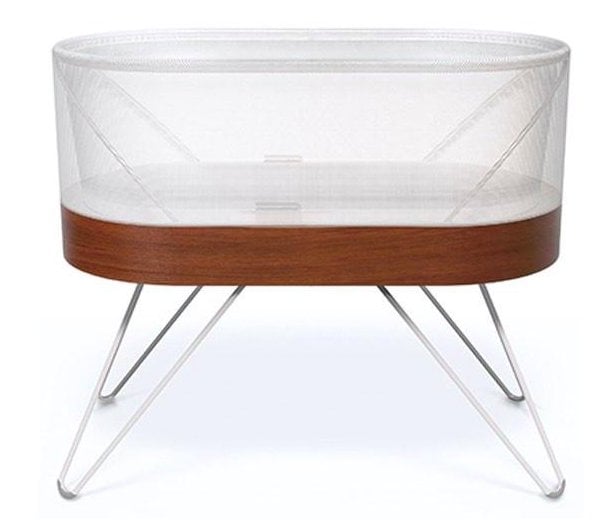 "The Snoo [5] ($1,395), created by Dr. Harvey Karp of The Happiest Baby on the Block fame, is the first bassinet that actually promises a good night's sleep [6] — for everyone. It does this by incorporating Dr. Karp's famed five S's into product form: swaddle, side or stomach, shush, swing, and suck.
A beautiful sleeper on its own with a modern wood and mesh design, the bassinet features a mattress that produces white noise and 'swings' up to one-half inch each direction to help lull babies to sleep. Hidden microphones detect a waking baby and signal the sleeper to respond with increasing sound and motion, essentially providing the same response parents would when a newborn fusses in the middle of the night. So the next time someone asks about your night, you'll have nothing to say: you and your baby were asleep the whole time." — Kate Schweitzer, senior editor, Family
Halova Diaper Bag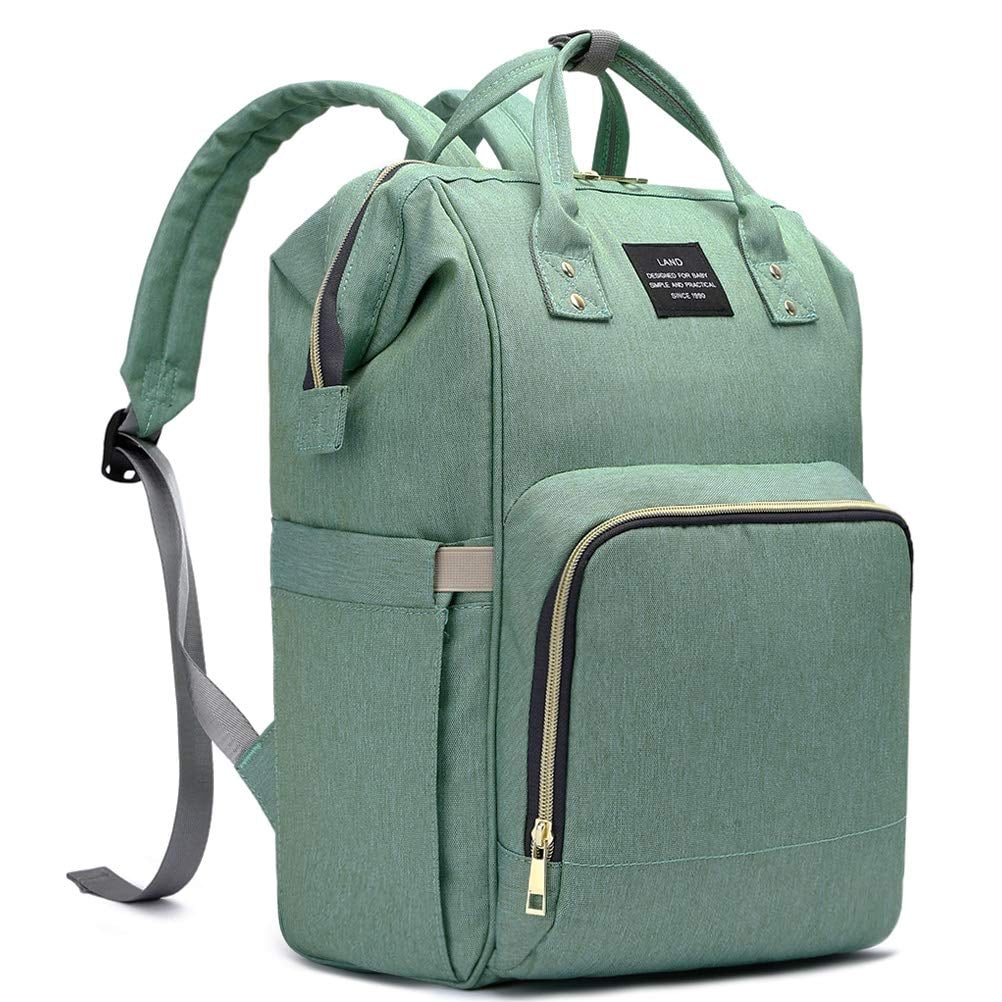 "I underestimated the value of pockets when I first started searching for the perfect diaper bag [7]. I was focused more on style and wanted something that didn't scream rash cream or poopy diaper. I found a number of backpacks I liked, fortunately, but without insulated pockets to keep breast milk and formula cold, they left a lot to be desired. The longer I carried on with my limiting bag, the more I learned about the types of amenities I truly needed. And it's as if the Halova Diaper Bag [8] ($29) was listening to me the entire time.
Not only does this bag have over 9,200 reviews on Amazon, but it's as if the brand was listening to the needs of other parents as well. Let's start with what it can hold: a LOT. There is a large main compartment that fits a surprising amount of stuff (just watch the videos of parents piling things inside), separate storage pockets, including insulated pockets, and even a wet-clothes pocket so you can keep washcloths or dirty clothing separate. There's even a clutch side pocket that can be used to dispense napkins." — Rebecca Brown, senior editor
The Play Gym by Lovevery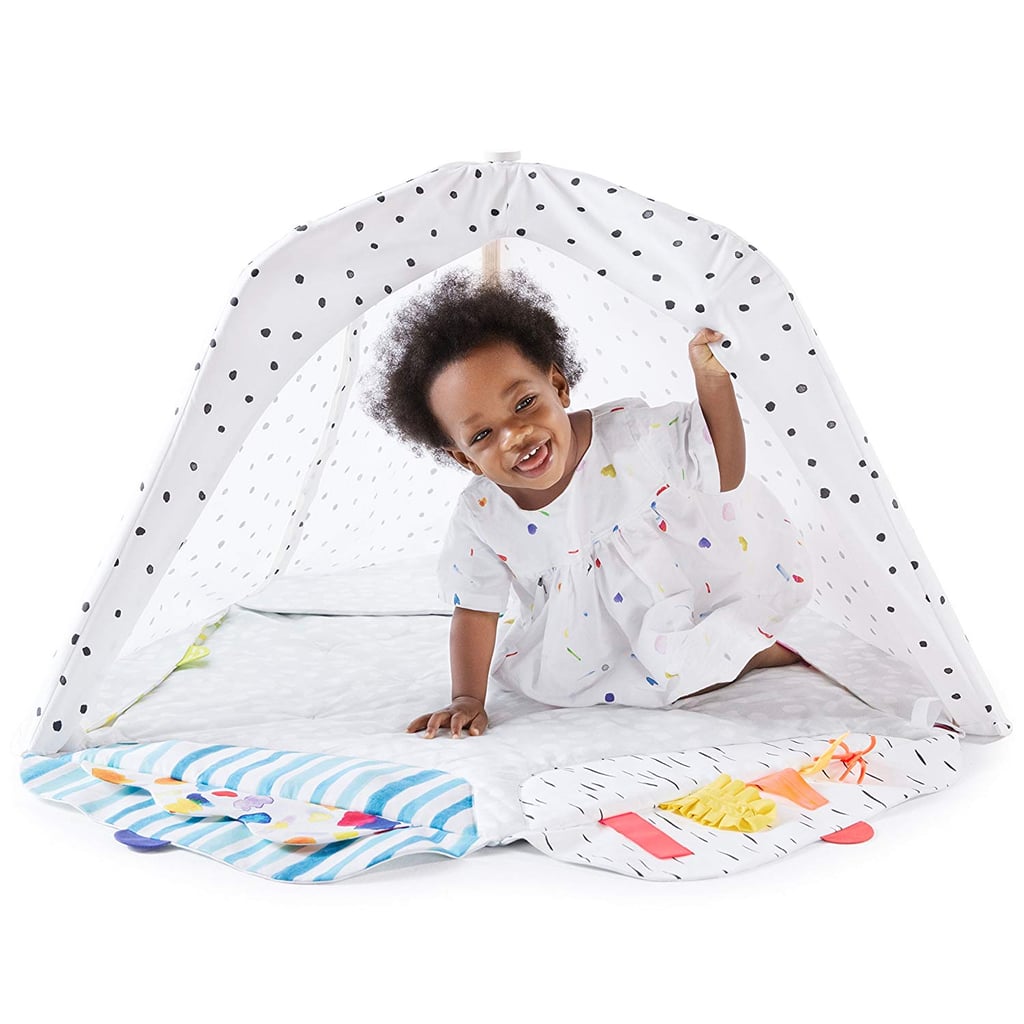 "The Play Gym by Lovevery [9] ($140) is a purposeful playmat with five different developmental zones, or flaps, at each edge. Each one offers an array of essentials for each of your baby's learning stages, providing for what they want to see, touch, and explore as they grow. Plus, it was really beautiful compared to most baby toys." — RB
Safety 1st Ready! Deluxe Baby Nursery Kit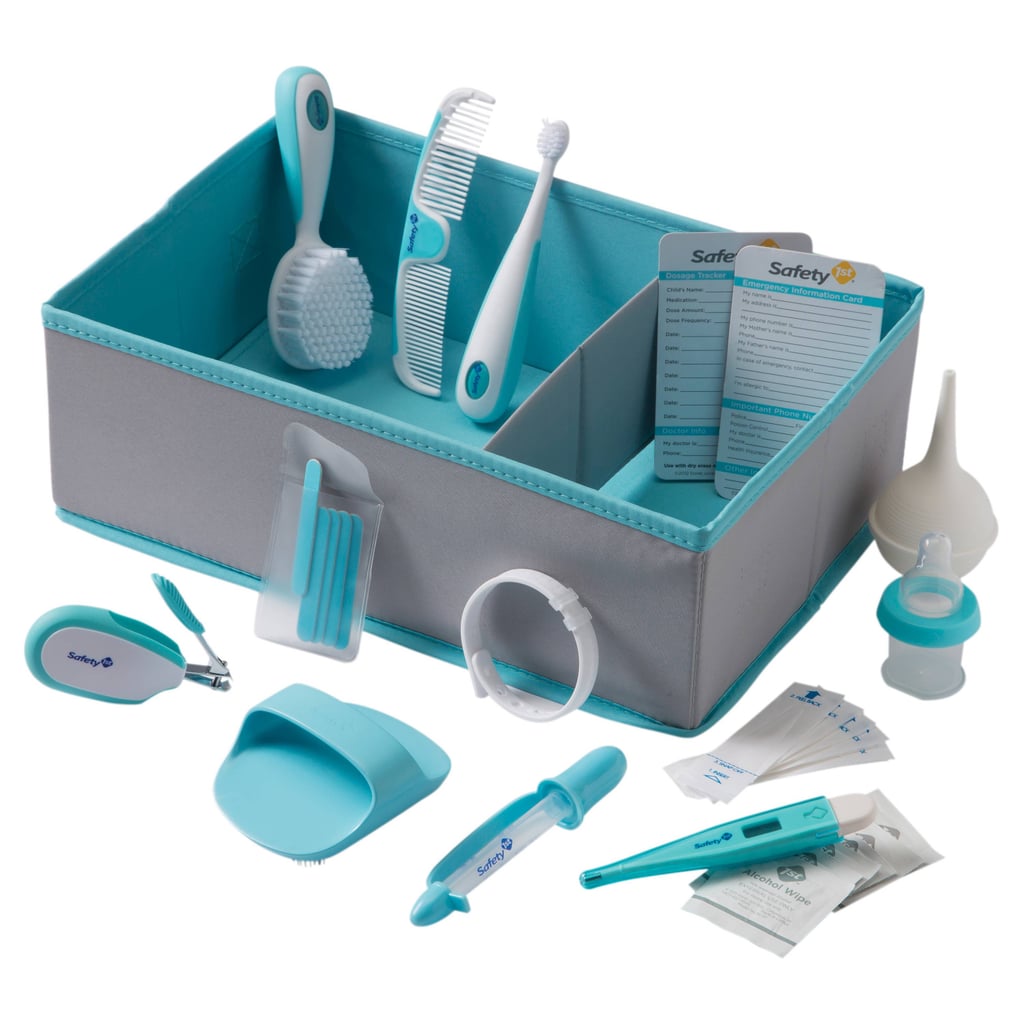 "Filled with everything you need to keep your baby groomed and healthy, this Safety 1st Ready! Deluxe Baby Nursery Kit [10] ($30) was also a baby shower gift and quickly became an essential go-to when my daughter was sniffly or needed her first nail trimming." — SL
MiaMily Carrier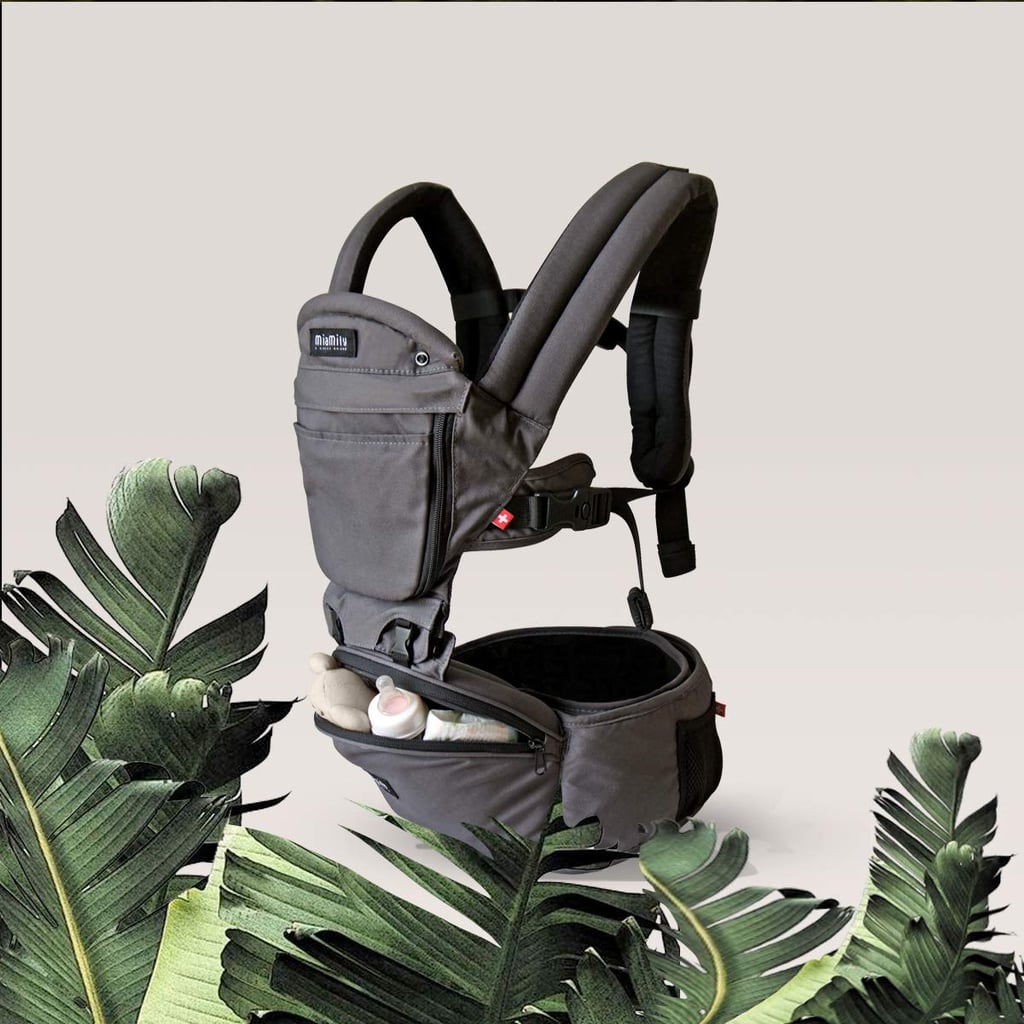 "While there are many types of carriers, I am so glad we found the the MiaMily Carrier [11] ($148). It has a built-in ergonomic hip seat, a hidden storage pocket, and a seat for your baby to sit on, which helps redistribute weight." — RB
Baby Björn Bouncer Balance Soft 
The Baby Björn Bouncer Balance Soft [12] ($200) is a family favorite for a number of reasons. It's ergonomic design means baby's hips are always in the correct place, and it has three angles so baby can be near-flat against the ground or up at angle to watch and see what their parents are doing. My daughter loved it so much that we still use it to this day, and she's 18 months." — RB
Medela Quick Clean Breastmilk Removal Soap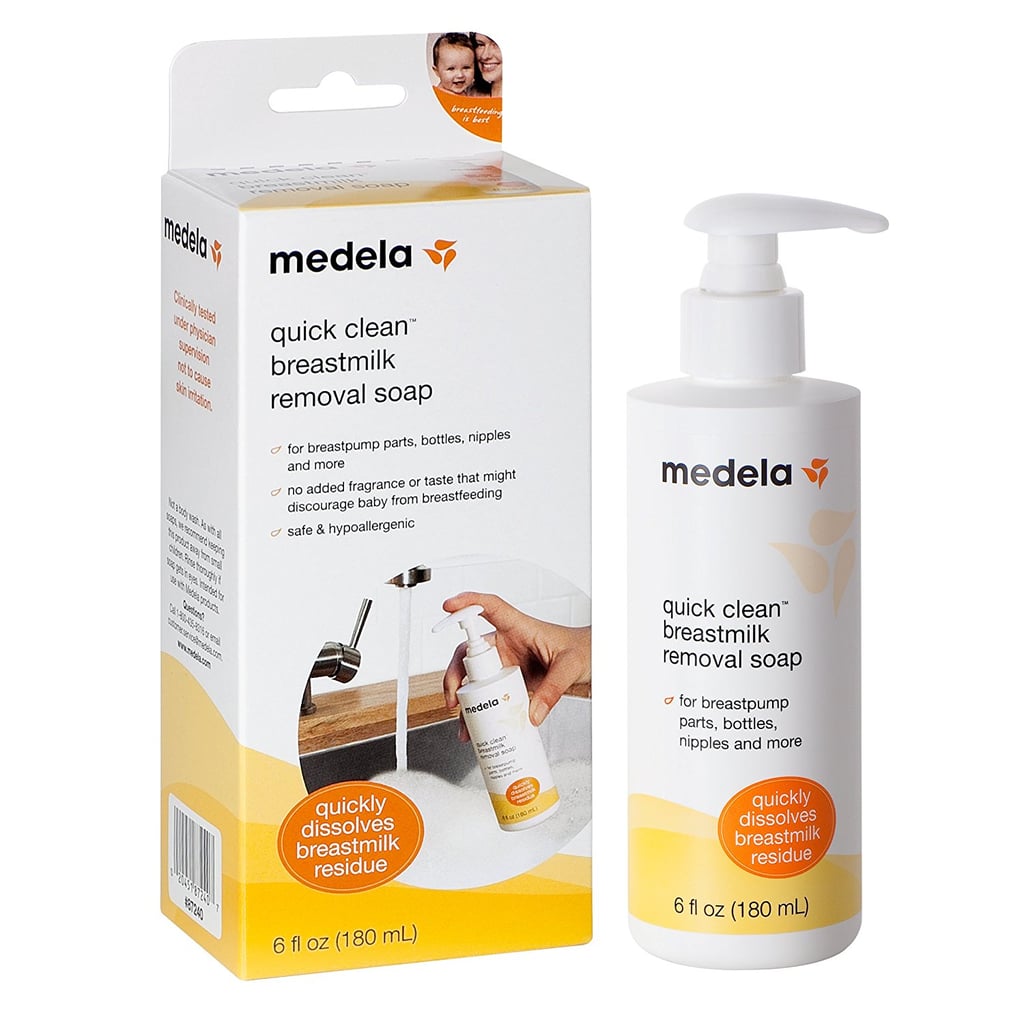 "Breast milk can get thick and greasy, so you'll want something that makes cleanup a breeze, like the Medela Quick Clean Breastmilk Removal Soap [13] ($7, originally $8). This was the only soap I used to clean bottles for probably the entire first year." — RB
Zutano "Stay-On" Booties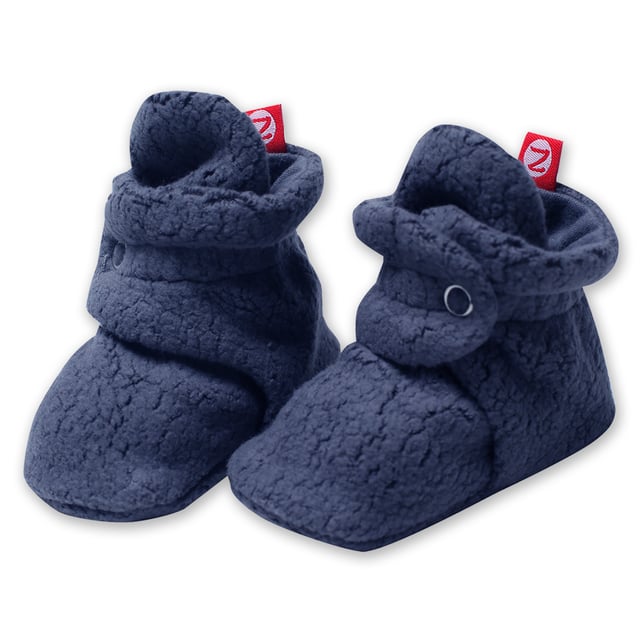 "A few months after my baby was born, a friend mailed me a belated gift — one she said she gives to all the new moms in her life. When I opened the box and saw a pair of tiny fleece booties, I groaned. I'd already given up trying to put my infant in socks or shoes, despite the chilly fall weather, because they constantly slipped off her feet, and by the end of a 10-minute stroll to the park, one of the pair would go completely missing. When this friend called to be sure I'd received them, she probably could sense the disinterest in my voice because she quickly flew into a monologue she'd clearly given to many mamas before me. They've quickly become my go-to baby shower gift. She said: 'These are the best baby booties in existence! Trust me! They have literally never fallen off my child. They're like socks and shoes all rolled into one. So easy. You have to try them and tell me what you think. You're going to thank me, I promise.' She was right.
The original Zutano 'Stay-On' Booties [14] ($21) are soft and flexible and snap securely around the foot at the ankle, which keeps them snug on even the squirmiest of infant feet. Plus, the brand's signature two-snap closure adjusts so there's plenty of room to grow (the booties come in sizes 3M, 6M, 12M, and 18M, but I miraculously managed to get by with one 12-month pair for the first year or so). What's more, I could actually put socks on underneath the Zutanos, and I'd never lose a single pair!" — Kate Schweitzer, senior editor, Family
Dock-a-Tot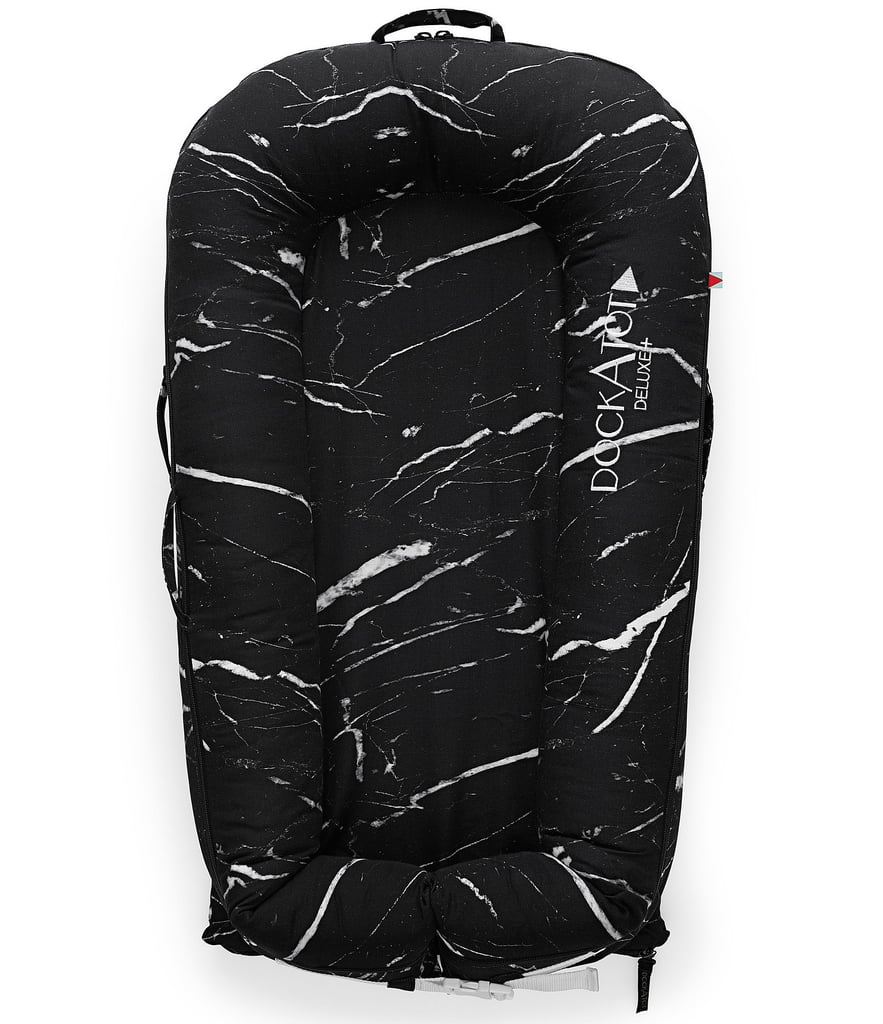 "As if the Dock-a-Tot [15] ($195) wasn't already the trendiest baby product to put on your registry, the brand just keeps on releasing more and more picture-perfect patterns that bring baby Instagram games up times 100. The marble pattern is just so pretty! But beyond that, it's great for creating a womb-like environment. I used this constantly with my newborn and it gave me freedom to move around the house." — RB
Magnetic Me Romper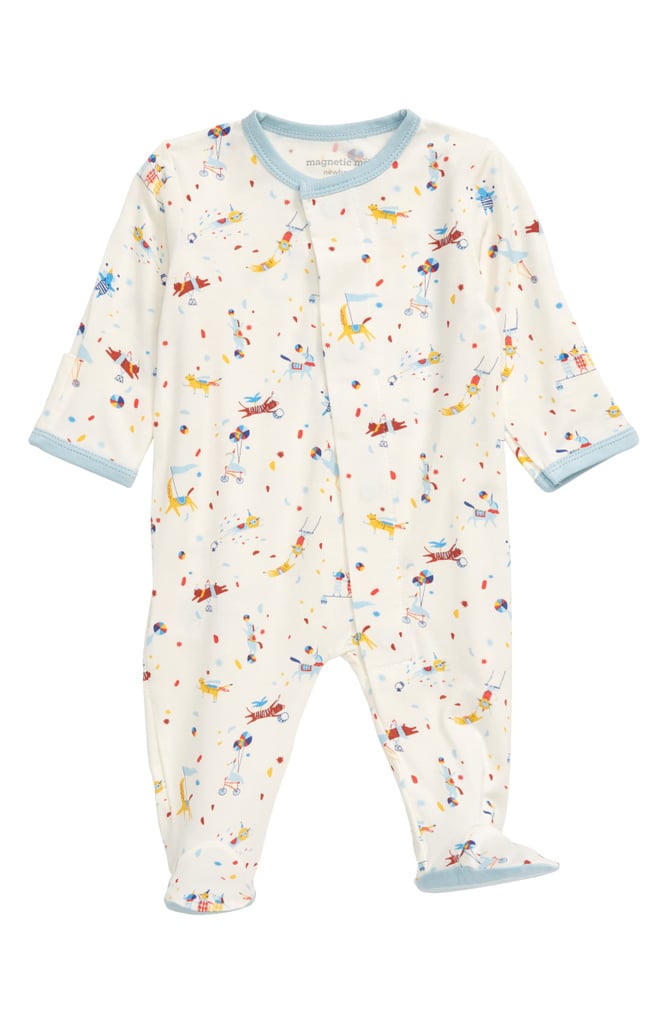 "While searching for convenient newborn staples, like sleeping sacks, I discovered there was a whole genre of baby clothes I didn't even know existed but immediately wanted: magnetic baby clothes! After visiting Magnetic Me's website [16] and watching a baby being slipped in and out of a footsie in seconds without a single button being snapped or a zipper being carefully pulled up or down, I realized the pure genius of the Magnetic Me Romper [17] ($36) invention." — Angela Elias, content director, Family
Baby Muslin Washcloths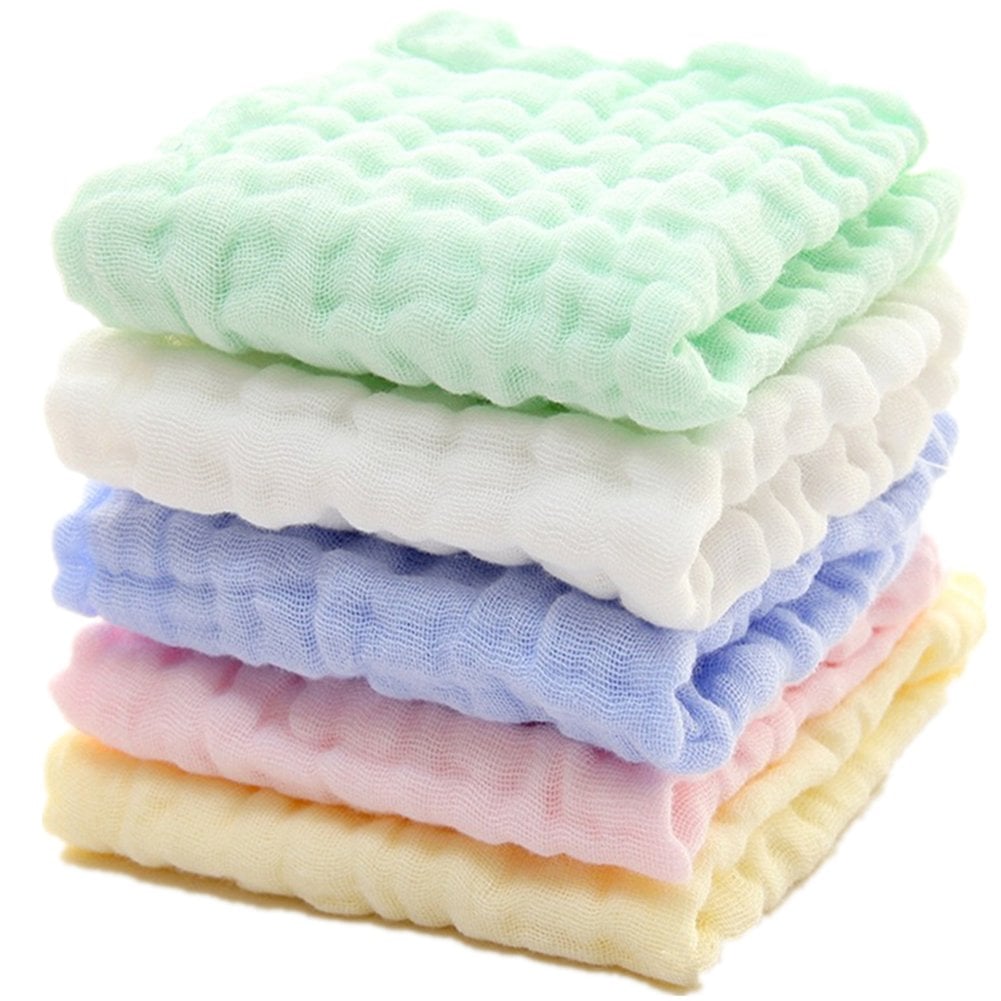 "Gentle on skin, these Baby Muslin Washcloths [18] ($10 for set of five) will keep your child clean and protected. I loved how soft they were, even after tons of washing." — RB
Hatch Baby Grow Smart Changing Pad and Scale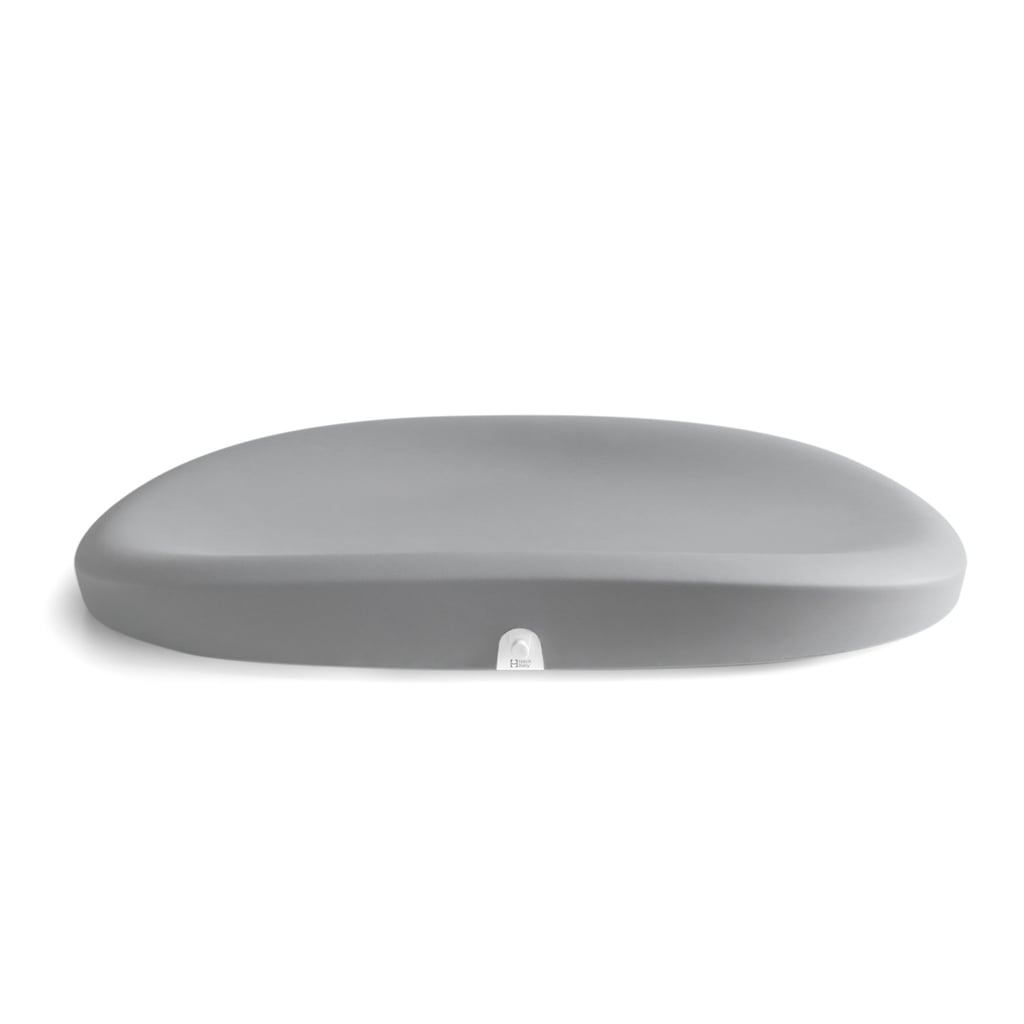 "The Hatch Baby Grow Smart Changing Pad and Scale [19] ($150) is a two-in-one device that caters to nervous new parents. I spent a lot of time worrying about whether our baby had eaten enough milk, so having a reliable scale at-home was instant relief." — RB
Britax Baby Car Mirror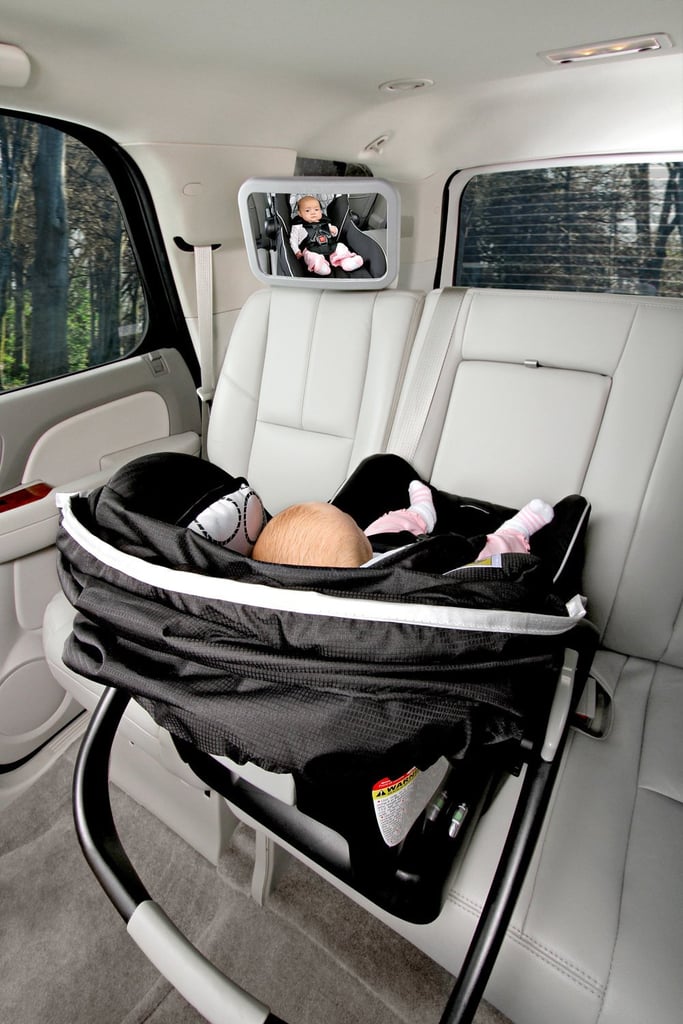 "It didn't take long for me to learn how much I dislike driving alone with my little guy in the backseat. Britax's Baby Car Mirror [20] ($35) alleviates much of the stress of the unknown when your new baby is behind you, and your eyes are on the road. Plus, it's added entertainment for when they're a bit older — babies love looking at themselves in the mirror." — Lisa Horten, contributing editor
Baby Björn Travel Crib Light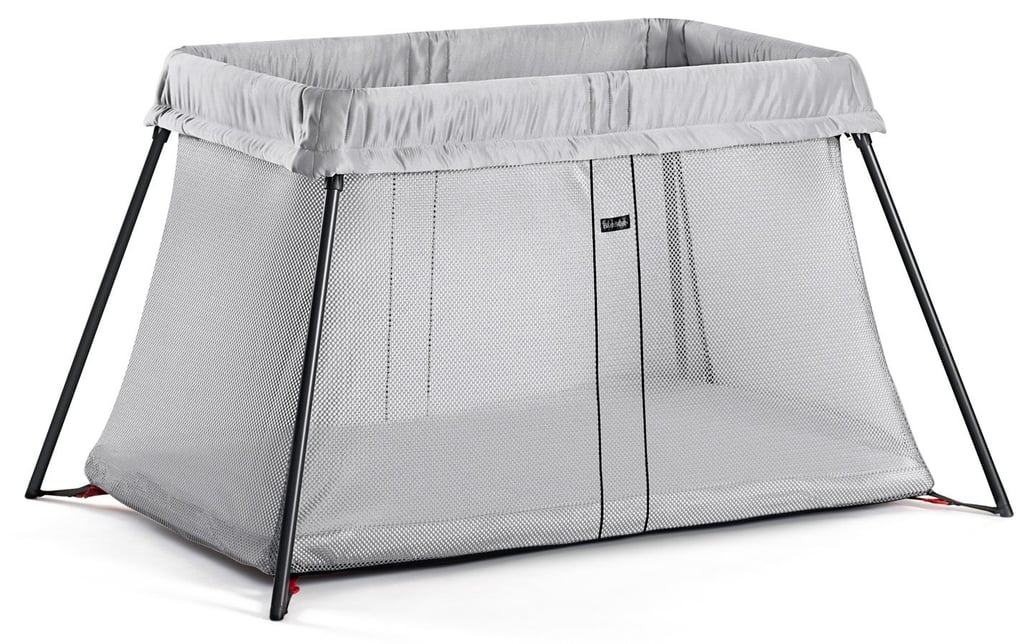 "If you want a crib that will do its job and also looks good in your house, get this Baby Björn Travel Crib [21] ($300). At just 11 pounds, the crib is so easy to tote around, and it pops open and collapses with great ease. We loved using it!" — RB
Nuby Ice Gel Teether Keys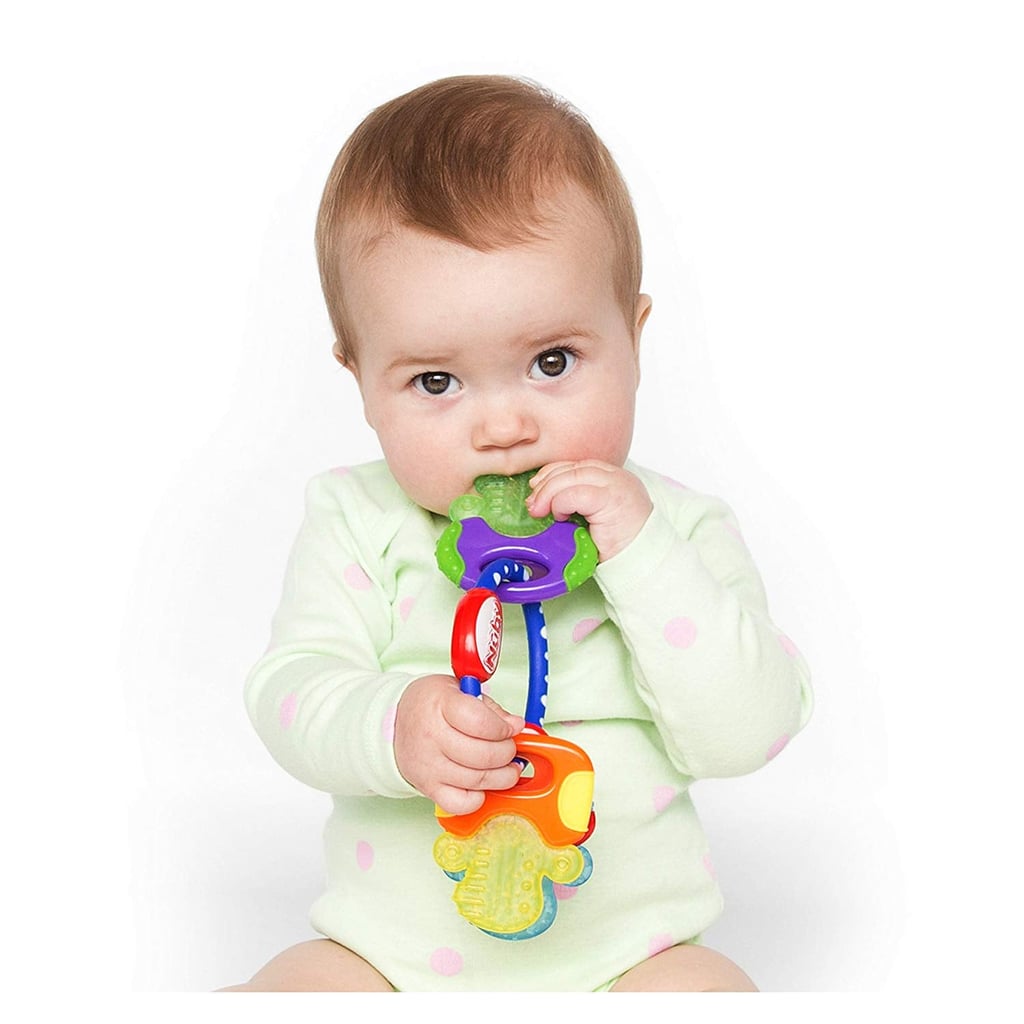 "I still remember the first time I wondered if my daughter was teething [22]. I don't know exactly what month it was — she was tiny, I know that — but I couldn't tell if her first teeth were coming in. [23] It quickly became obvious that her little gums were in pain when I saw the first small white spikes peek through her gum line. I thought I tried everything, until I found these Nuby Ice Gel Teether Keys [24] ($4, originally $6). The toy is an Amazon bestseller with a beaming 25,600 reviews, it's BPA-, phthalate-, PVC-, and latex-free, and when she grew tired of gumming one key, I just gave her a new one. The fun would start all over again." — RB
Ubbi Diaper Pail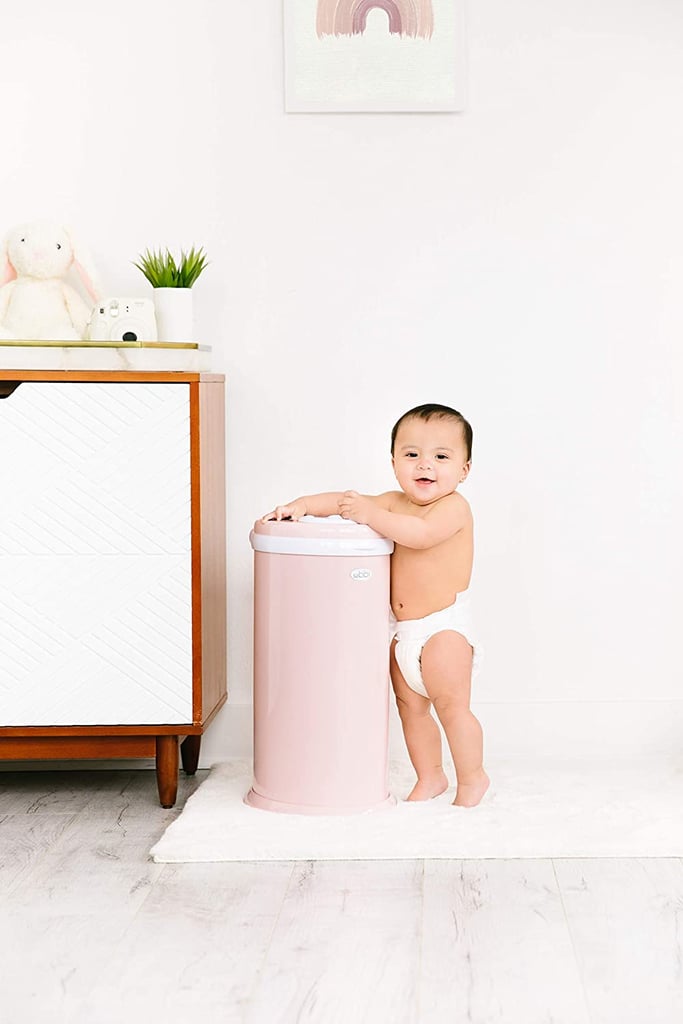 "The Ubbi Diaper Pail [25] ($80) is the unsung hero of our nursery. Its sleek look blends right in, and most importantly, the pail's steel body and tightly sealed lid keeps the smell of dirty diapers where it belongs — in the pail. I also love that you can use regular kitchen trash bags with the Ubbi . . . one less thing to worry about!" — LH
Hatch Baby Rest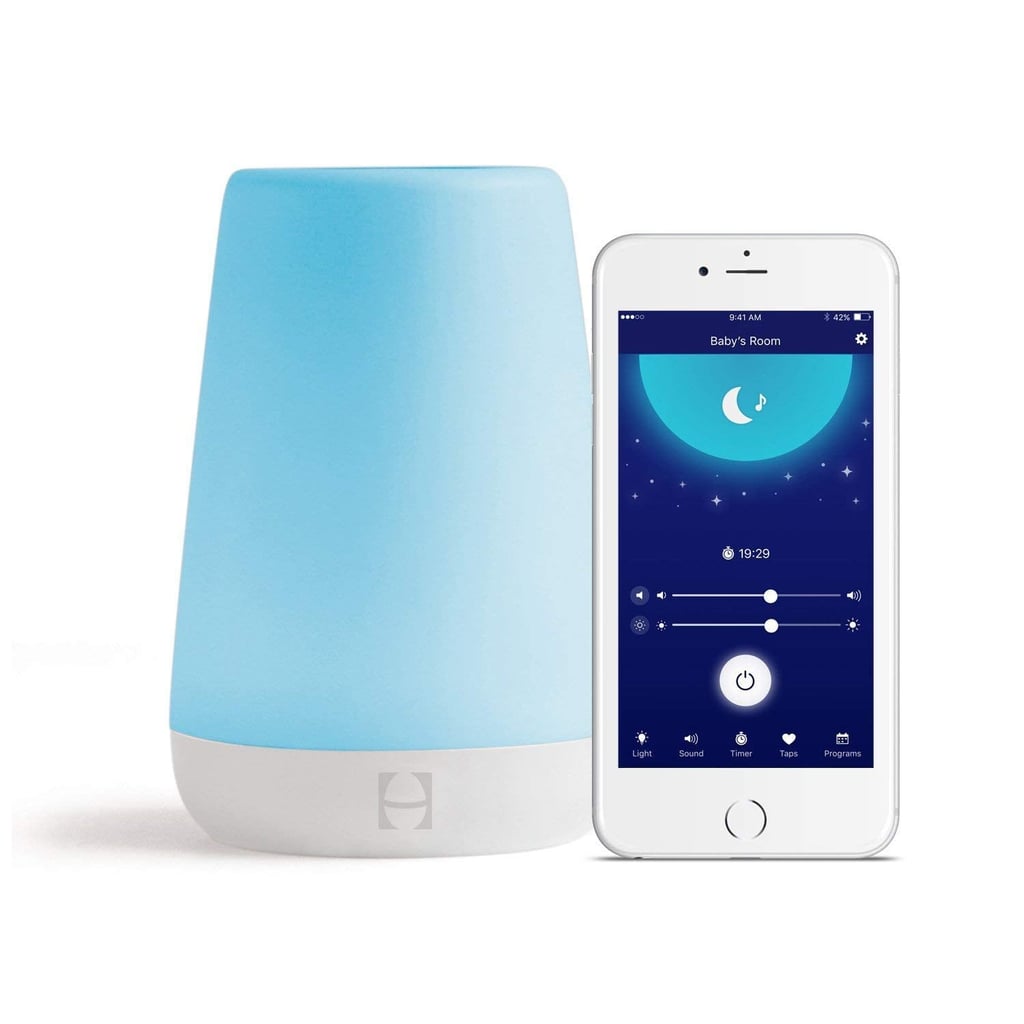 "Here's what I love about the Hatch Baby Rest [26] ($60): I am able to set programs based on her schedule. Right now we have a bedtime program, which runs every day from 7:30 p.m. to 7 a.m. with the dim light and ocean sounds. We have a 'Time to Rise' program that turns on a pink light at 7 a.m. to let our daughter know that it's an acceptable time for her to wake up. She's still learning what 'Time to Rise' means, but we'll get there! And we have it turn for her naps on the weekends.
It's synced to my phone via Bluetooth, so I can make adjustments as needed without stepping inside her bedroom. It's small and lightweight, which makes it easy to pack on vacations. We've been able to adapt it to our daughter's needs. She initially was OK sleeping in a dark room, so we'd have the light turn off after two hours. Now she needs the nightlight, so we simply changed the settings and keep the light on all night. It is one of those rare products that I know would have been good when she was an infant, and is still useful 2.5 years later." — Stacy Herscher, director, Social and Partnerships
Ergobaby Compact Stroller Metro Ergobaby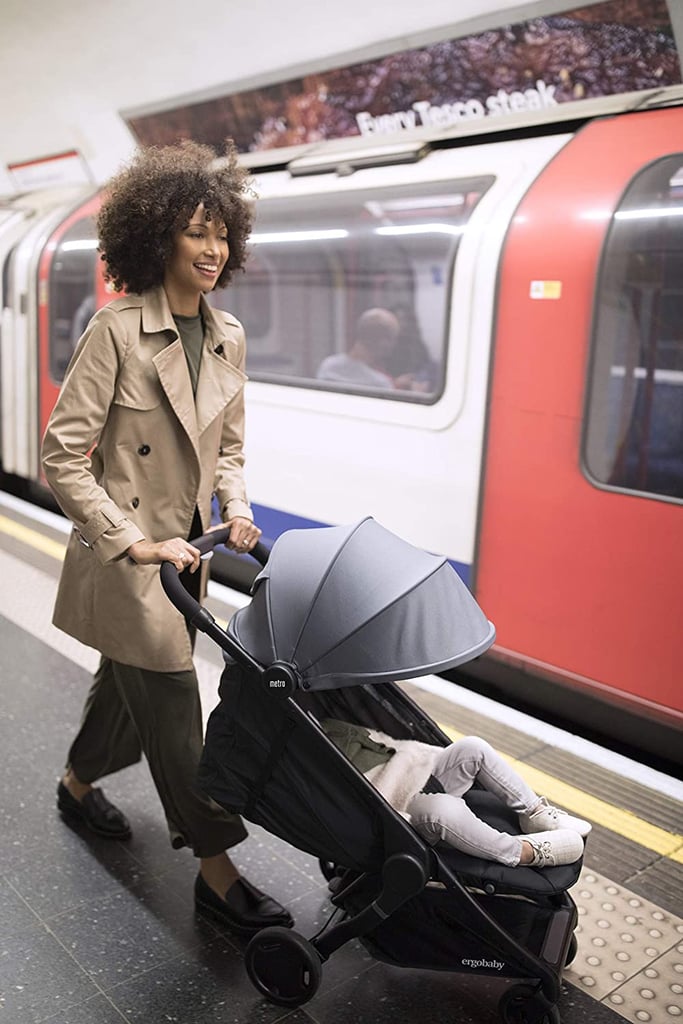 "Ergobaby's compact Metro Stroller [27] ($259) is lighter than I could have imagined. It folds up with one hand — I've done it while holding a baby in the other! — and even fits in the overhead bin on planes." — RB
WubbaNub Pacifiers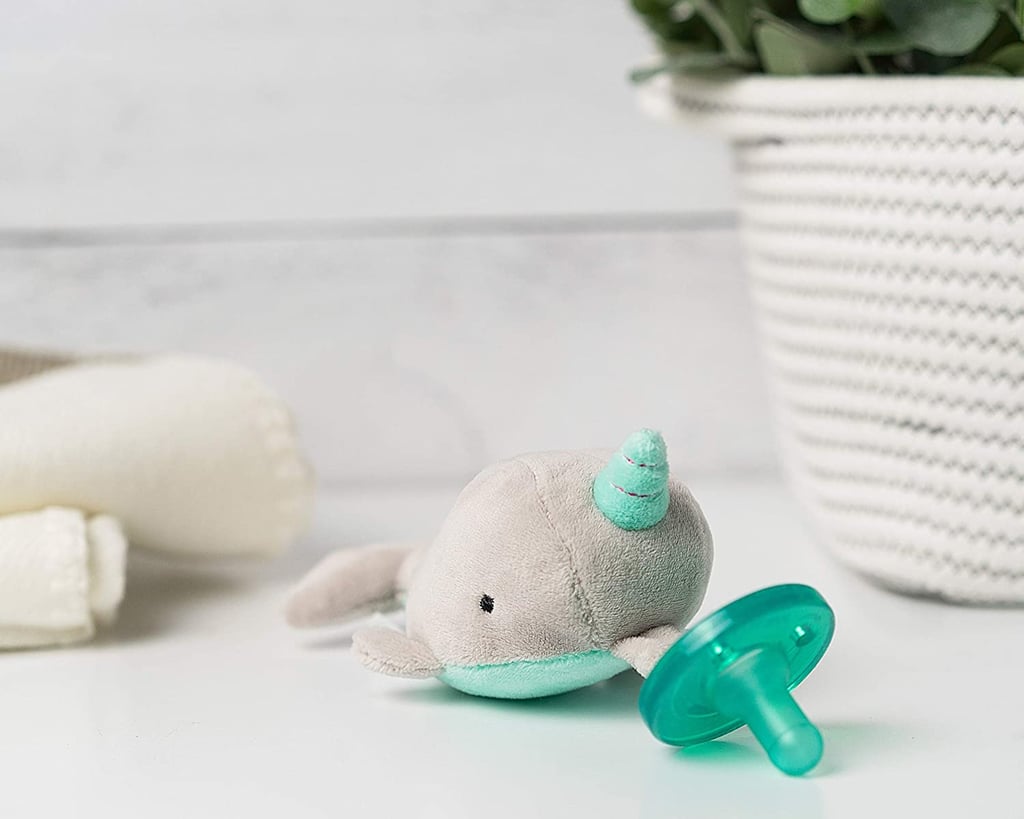 One of my best friends suggested the WubbaNub Pacifiers [28] ($17) to me when my daughter was born, and it has since become one of my favorite baby shower gifts to give. Not only do the attached stuffed animals look cute, but they also act as a weight, which means you'll be popping that paci back in a lot less. — Kate Stahl, contributing editor
Dream On Me Karley Bassinet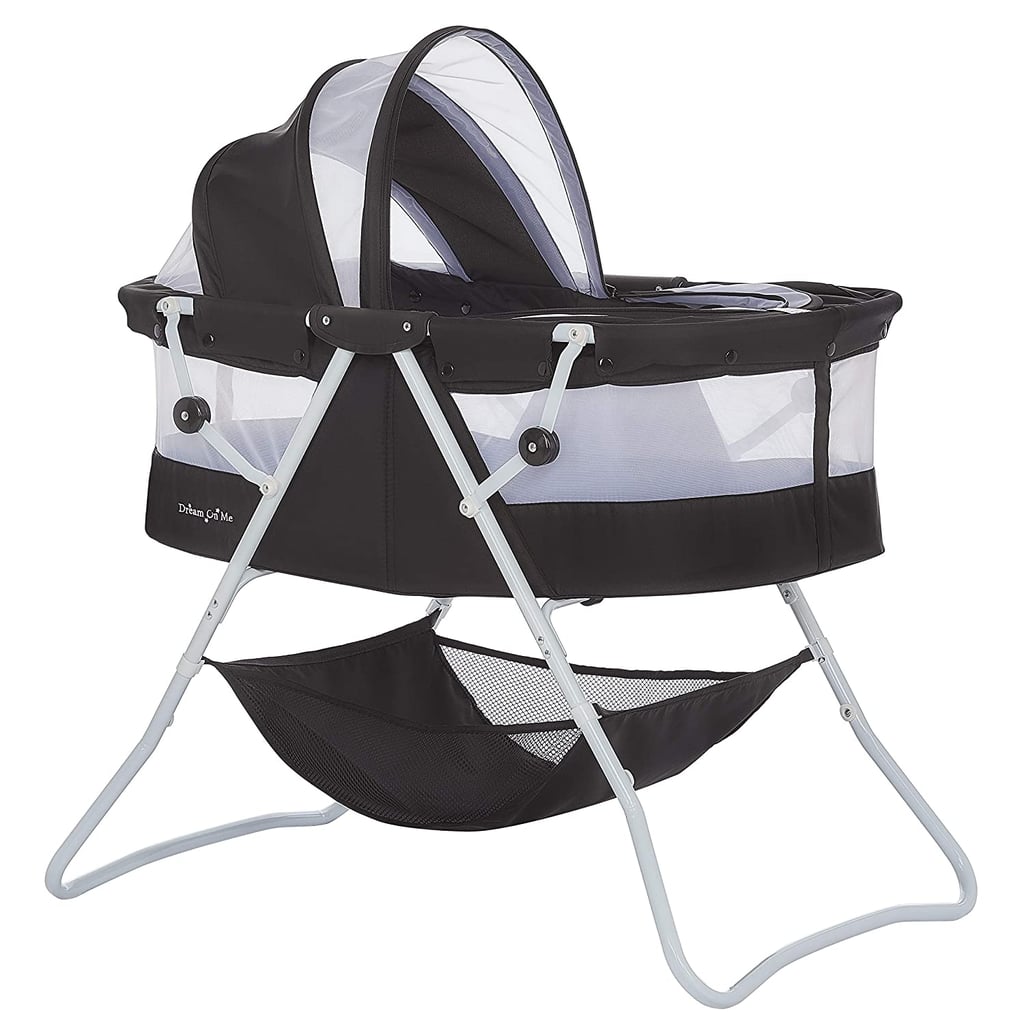 "Perfect for compact spaces, this Dream On Me Karley Bassinet [29] ($66, originally $69) was great for keeping my newborn close without needing a dedicated space. If we were outside and she grew sleepy, I could easily open the bassinet and get her cozy. And when it wasn't in use, the bassinet folded perfectly into a closet." — Sarah Lipoff, contributing editor
Dwell Studio Nursery Bedding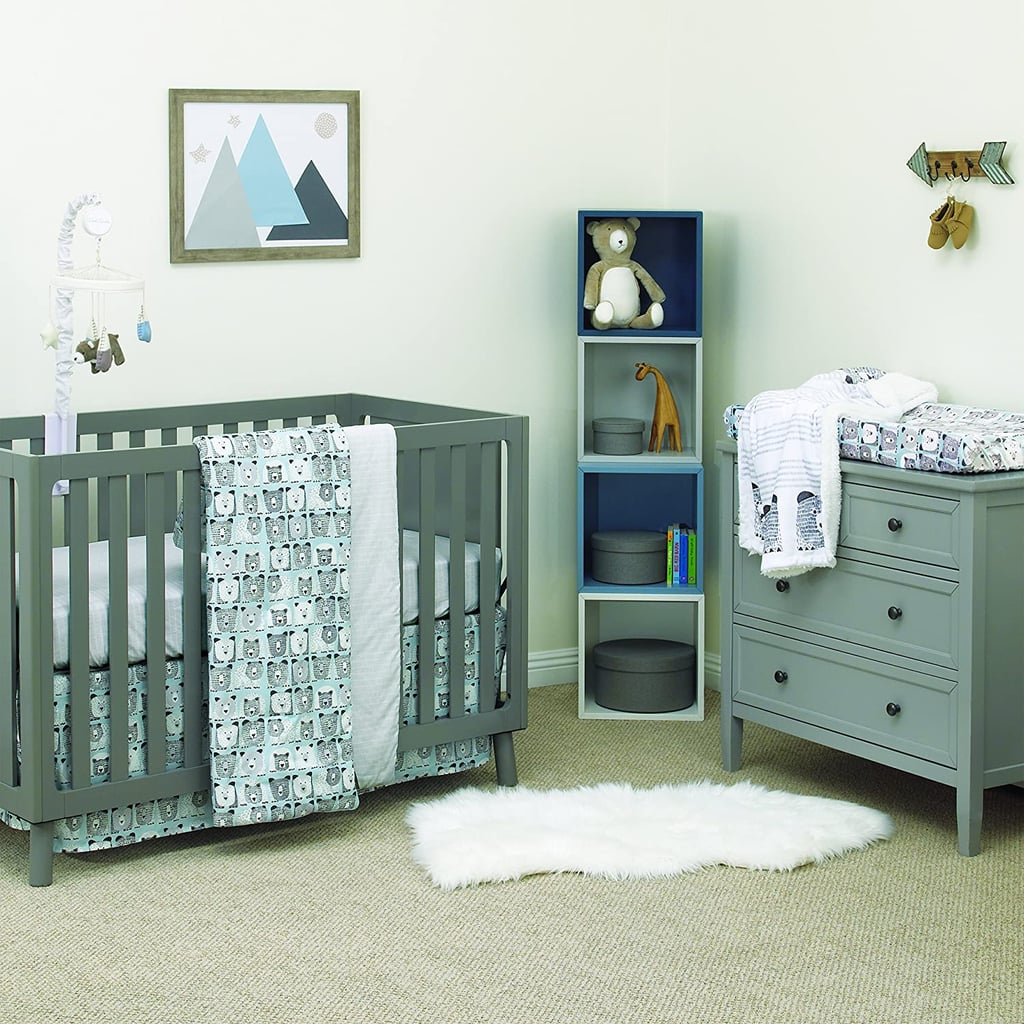 "I've always had a weird obsession with bedding, so choosing the perfect crib set for my daughter was a challenge. I'm so happy I decided on Dwell Studio [30] ($65). The quality is amazing, and it washes beautifully. I'm already scoping out Dwell's big-girl bedding for her." — Kate Stahl
Jellycat Soft Cloth Baby Books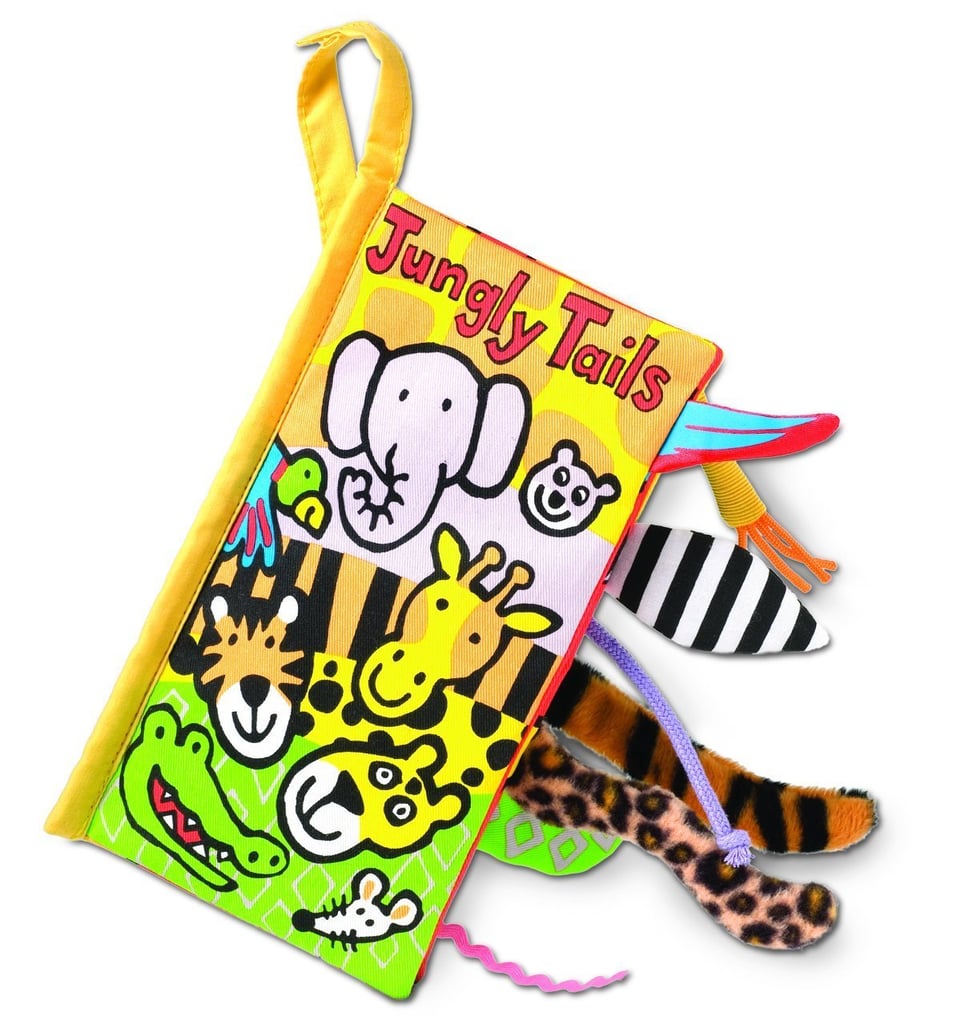 "Prebaby, I knew about Jellycat's adorable stuffed animals, but it wasn't until after having a baby that I discovered the brand's awesome line of crinkly, crunchy Jellycat Soft Cloth Baby Books [31] ($17, originally $20). The textures are designed to appeal to developing senses — as an infant, my little guy took Jungle Tails wherever he went!" — LH
Freshfoods Freezer Tray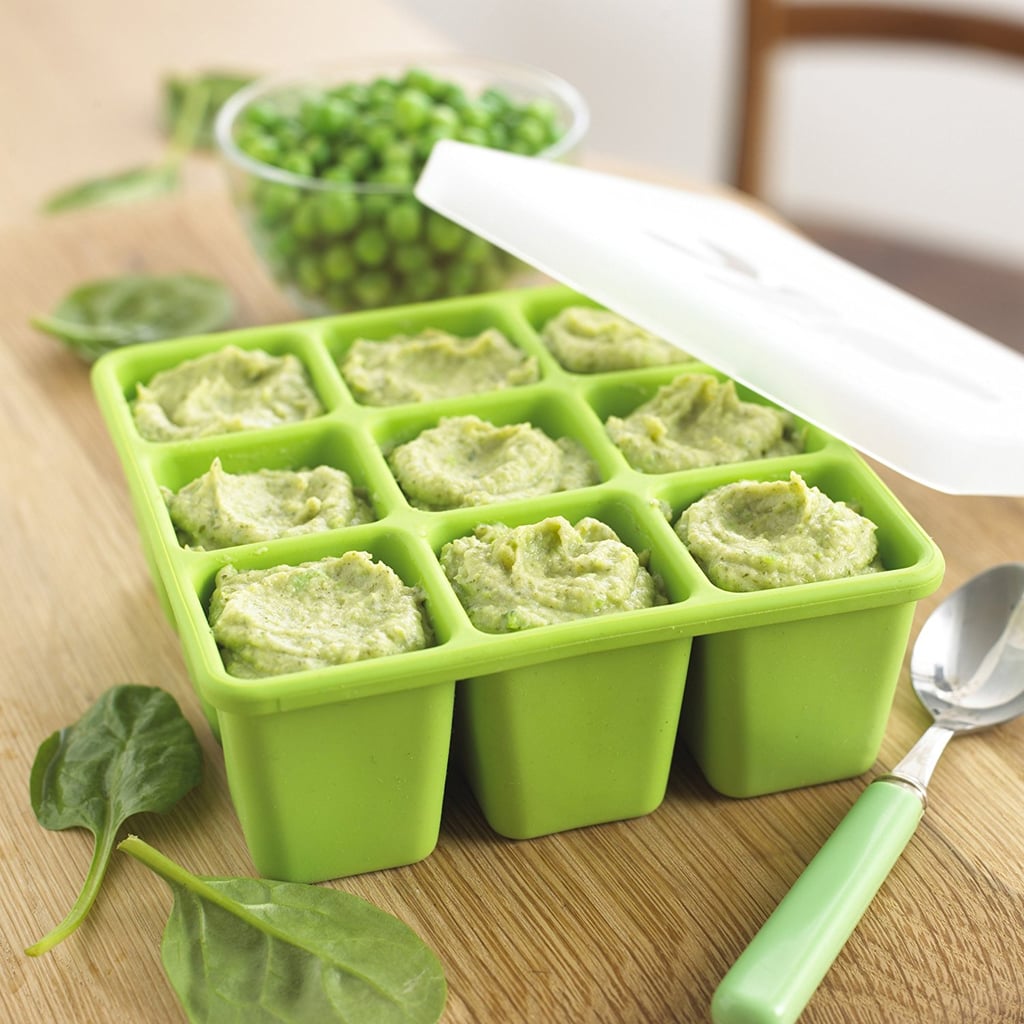 "I never thought I'd be the type to make my own baby food, but once I tried it, I was hooked. Annabel Karmel's baby puree cookbooks and her line of food prep products, especially the Freshfoods Freezer Tray [32] ($7, originally $9), made it a breeze." — Rebecca Gruber, vice president, Branded Content
Orbit Labels
"A friend gave us these Orbit Labels [33] ($19 for a pack of four) as a new baby gift, and I couldn't wait to get them out of their packaging and "personalize" our baby's bottles right away. The bands adjust to grow with baby — after the bottle phase is over, you can use them to ID sippy cups and water bottles. So cool!" — LH
Kissy Kissy Layette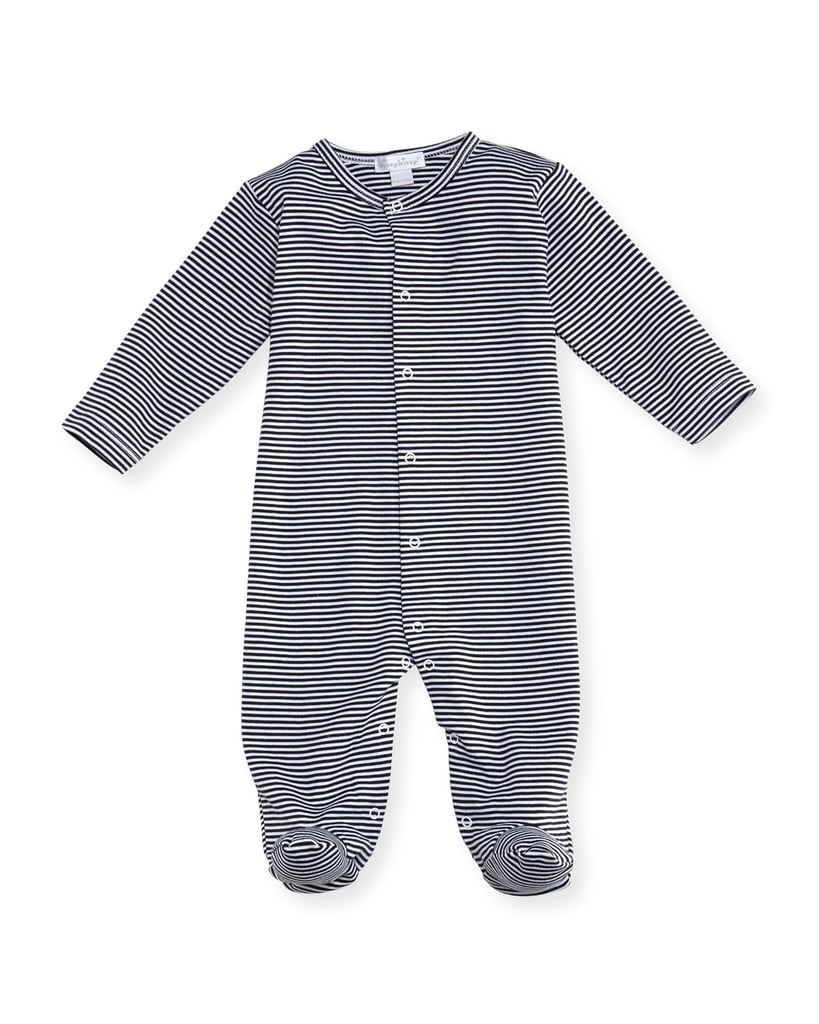 "Babies deserve the softest clothing next to their newborn skin, and I've never found pieces softer than Kissy Kissy [34] ($10-$75). The pima cotton stretchies, gowns, and bonnets have beautifully embroidered details that make them stand out from almost any other layette pieces." — RG
ShooShoos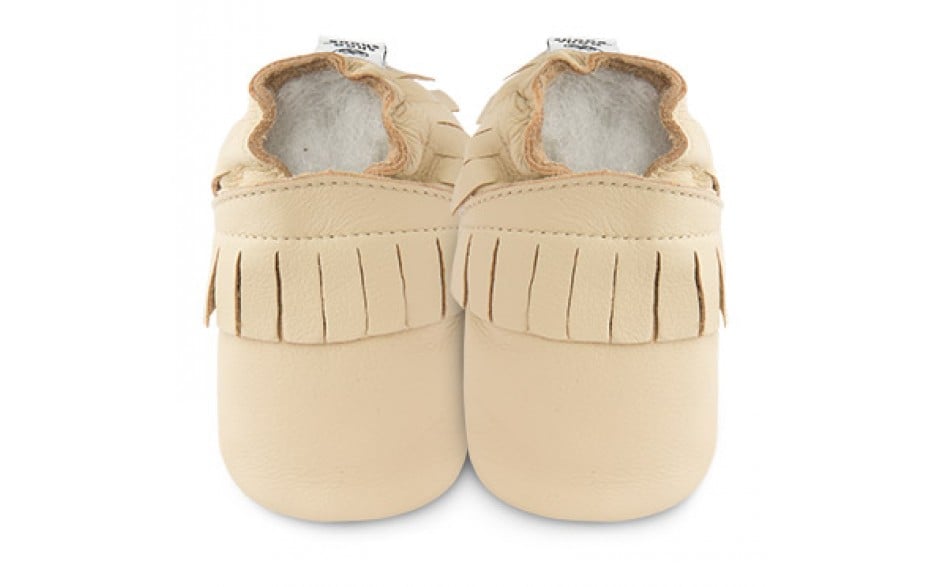 "When my toddler started toddling, I wasn't sure what to put on her feet and happened upon ShooShoos [35] ($38) through a suggestion from a fellow parent. What's not to love? The price is right, the shoes grow with your tot, and they take a beating." — SL
KicKee Pants Coveralls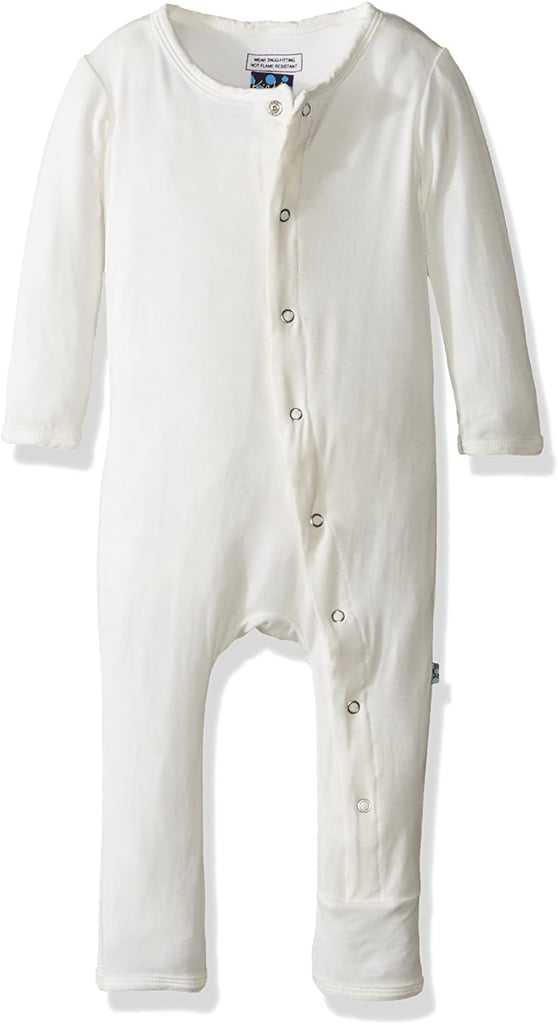 "I've never found a softer piece of baby clothing than anything made by Kickee Pants. I'm especially partial to the Kickee Pants Coveralls [36] ($27), which come in sizes for babies 0-24 months. If only they made them in adult sizes, too!" — Kate Stahl
Puj Snug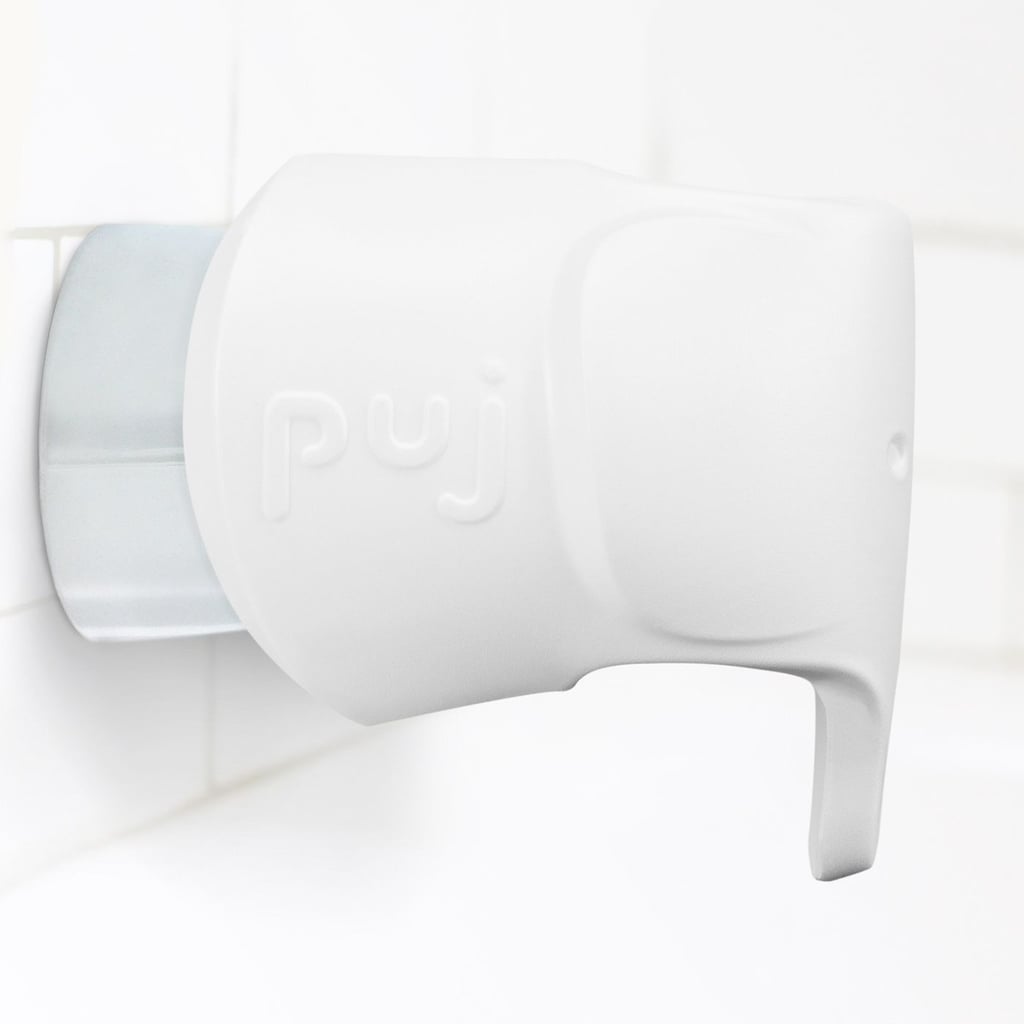 "After moving my son from the sink to the tub, one of my biggest concerns was hitting his head on the faucet. So many spout covers are made from hard plastic or rubber! But the Puj Soft Spout Cover [37] ($9) does a great job protecting noggins while still looking cute!" — RG
The Woombie
"My second baby was a little Houdini — as much as he loved being swaddled, he loved working his way out of it. The Woombie [38] ($29) was the only way I could keep him tightly wrapped and happy. It may look like a straight-jacket, but it truly comforted him and gave Mama a few extra minutes of sleep in those early days." — RG
BOB Gear Revolution Flex 3.0 Jogging Stroller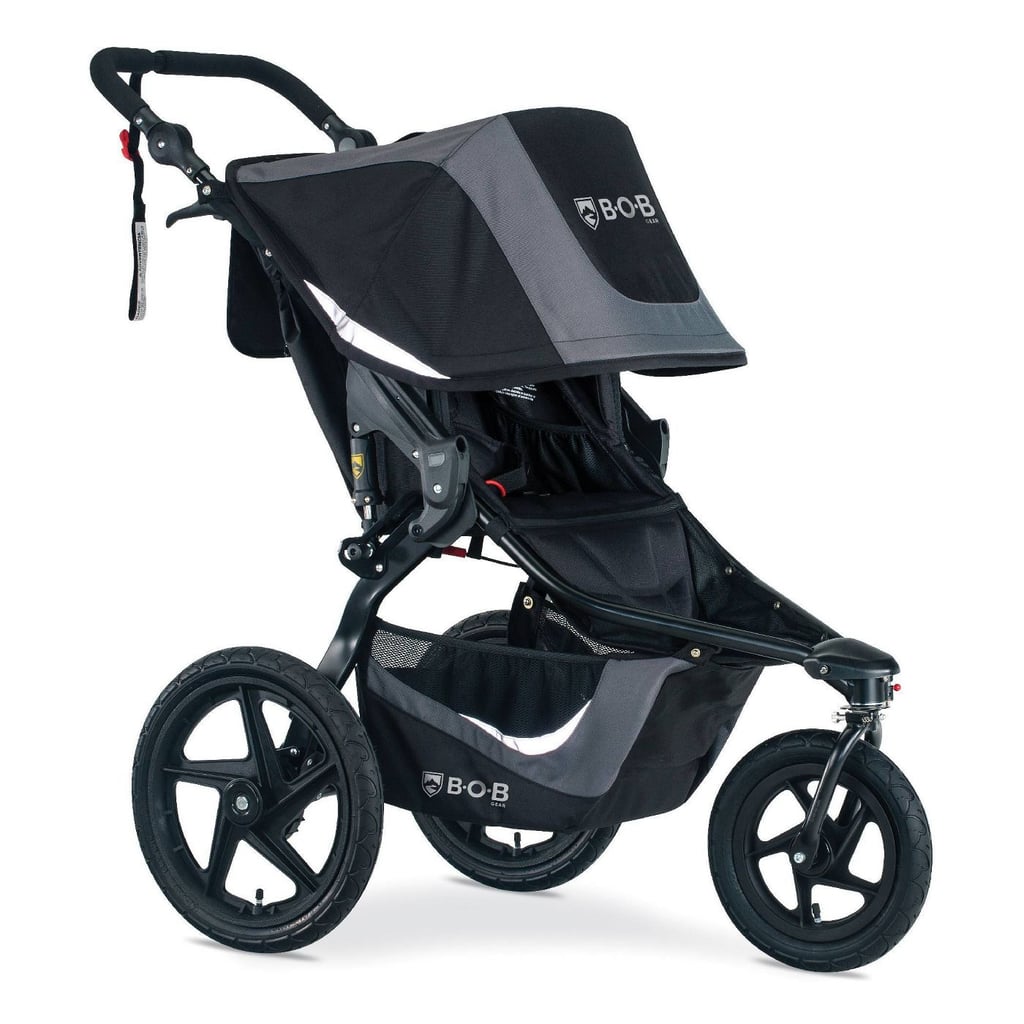 "Once my daughter was able to hold her head up on her own, we did tons of exploring using this BOB Gear Revolution Flex 3.0 Jogging Stroller [39] ($500). It was sort of a babysitter on wheels for me. I wouldn't have been able to go on runs without it." — RB
Gripe Water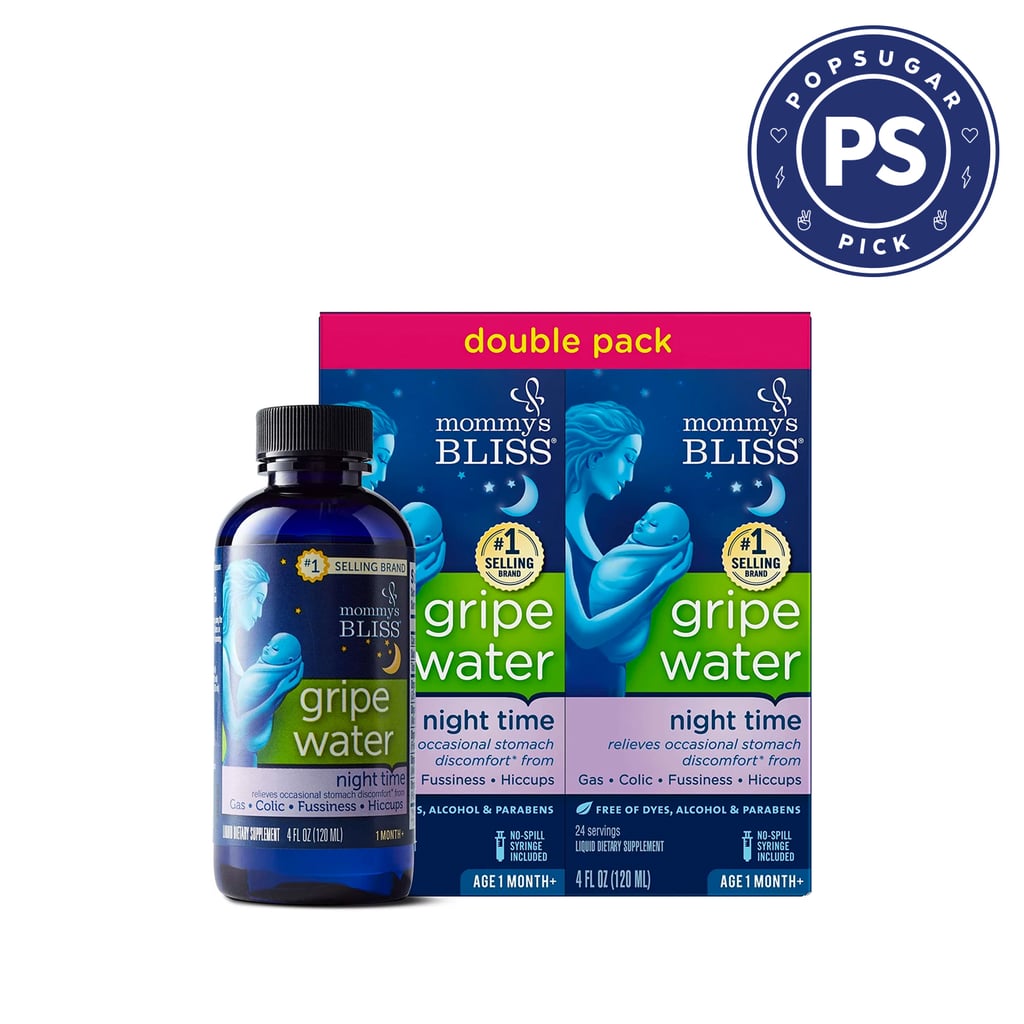 "Both of my kids got upset bellies after feeding, and I was at my wit's end when someone finally told me about Gripe Water [40] ($17). The ginger-based concoction is a miracle worker for gassy babes." — RB
Uppa Baby Easy-Fit Car & SUV Sunshade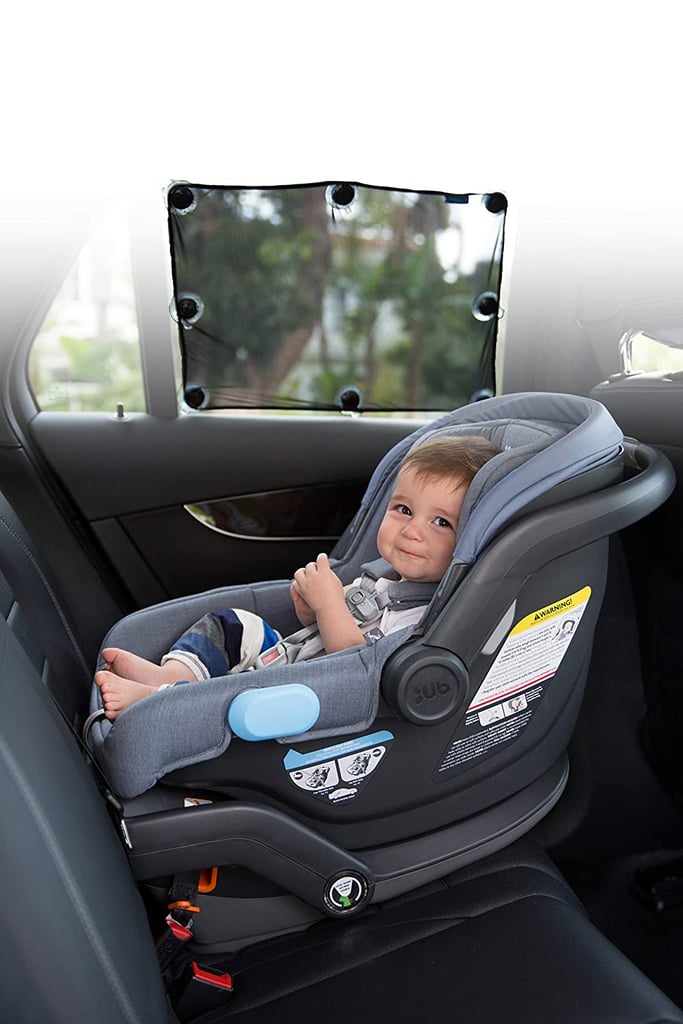 "A must have — and not just for Summer — the Uppa Baby Easy-Fit Car & SUV Sunshade [41] ($20) is adjustable to provide complete sun protection for your little passenger in the car seat." — LH
Moby Wrap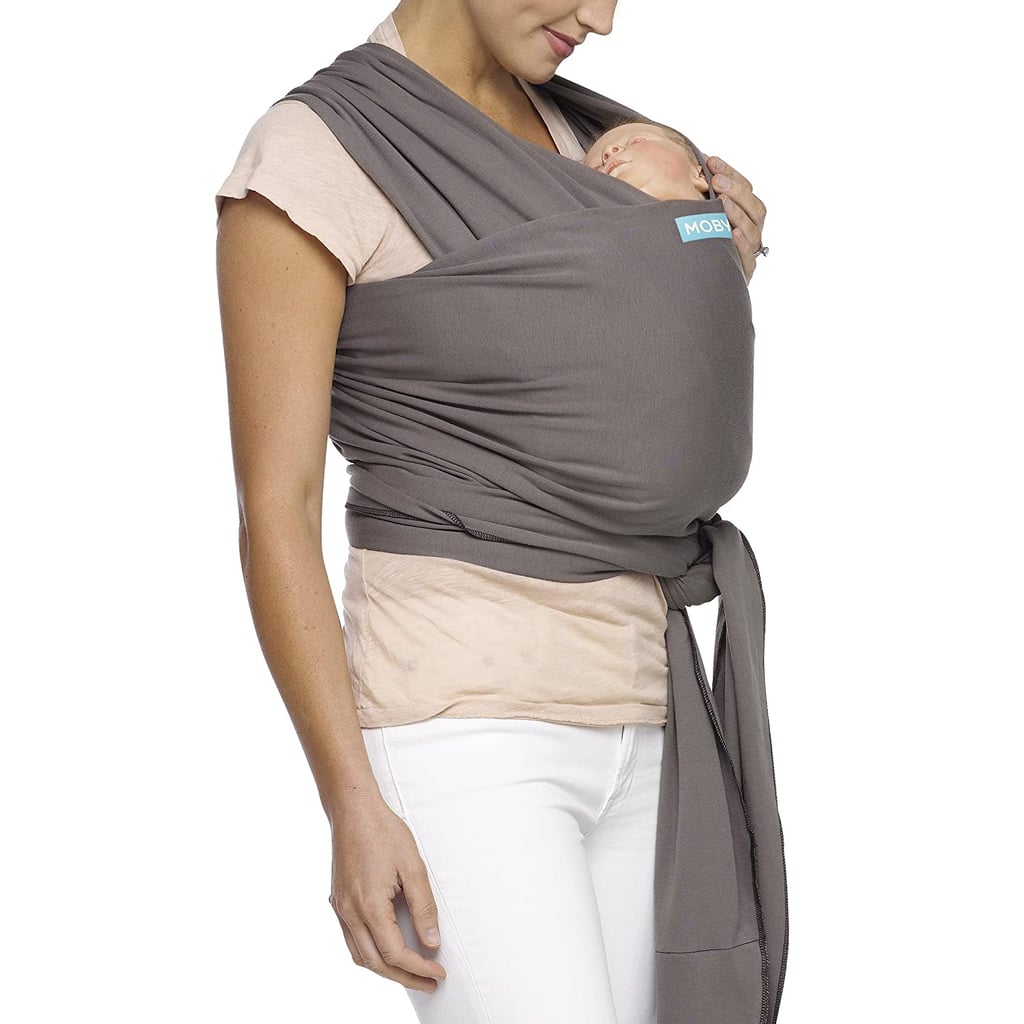 "At first glance (and second, and third . . .), I was completely intimidated by my Moby Wrap [42] ($55). The versatile sling is one super long piece of cotton, and to see it on its own, it's hard to fathom how the fabric could safely hold a baby. But once I watched the online tutorial and tried tying it on in front of the mirror a few times, it became a staple of life with a newborn, freeing up my hands while keeping the baby cozy and secure." — LH
Motif Duo Breast Pump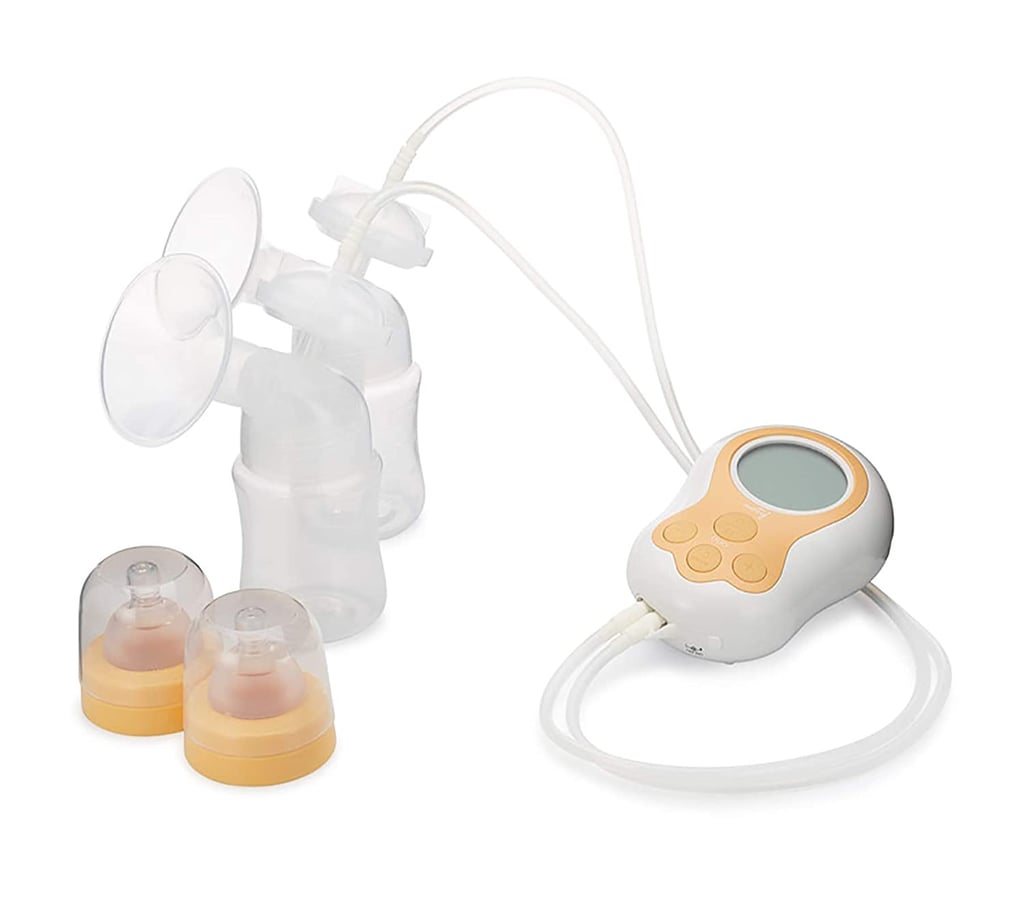 "As a family editor and mom of two, I've owned and tested four breast pumps ranging from hefty, hospital-grade models to pricey, high-tech designs that slip into your bra for discreet pumping. Despite having several to choose from, I reached for the Motif Duo Breast Pump [43] ($159) every single day. With its lightweight — it weighs less than half a pound! — and compact design, and rechargeable battery, I could easily slip the pump in my robe pocket for a hands-free, mobile pumping experience (this also made it a dream for travel!). Plus, its intuitive operating, quiet pump motor, and strong but comfortable suction help you to get the most out of your milk supply. You can also check to see if your health insurance covers the Motif Duo [44]." — AE
7 A.M. Enfant Blanket 212evolution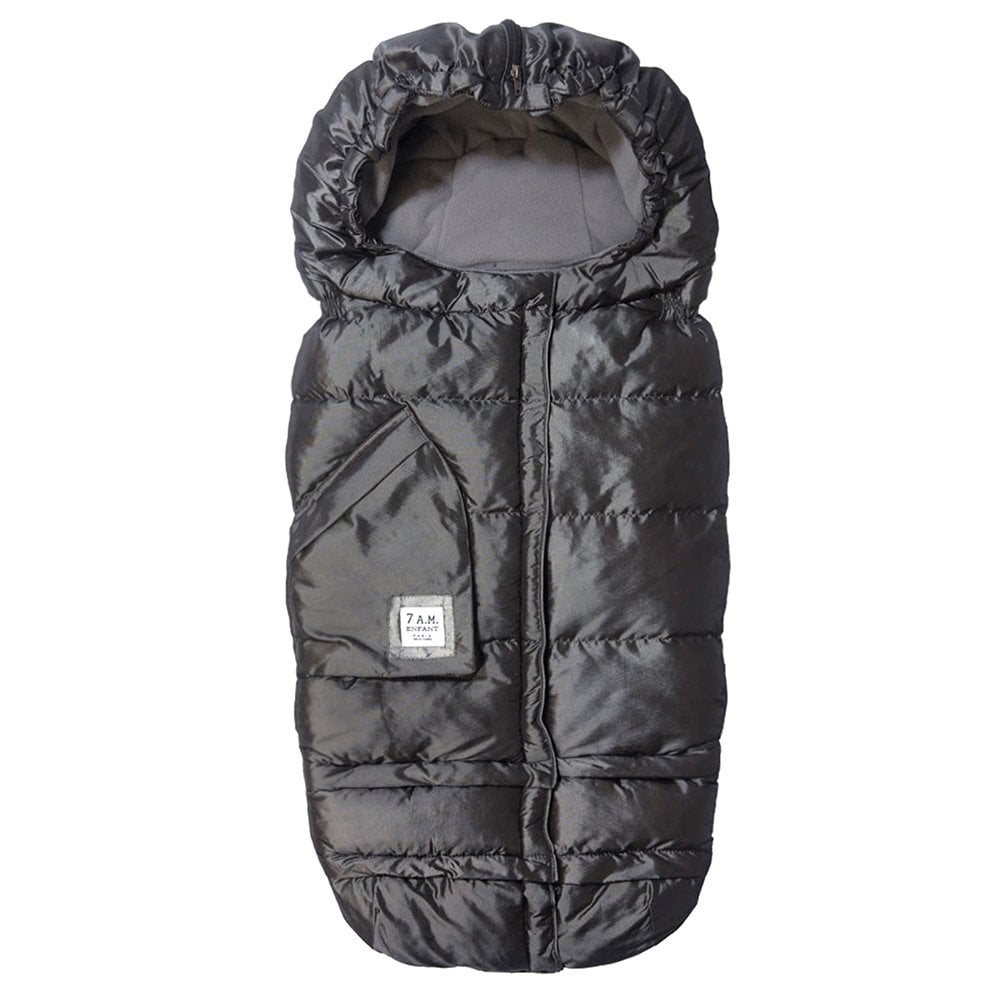 "It may have been late Spring, and I may have still been pregnant when our 7 A.M. Enfant Blanket 212evolution [45] ($190) arrived in the mail, but my husband and I were eager to use it from day one. This is truly the coziest (not to mention best-looking) bunting on the market, and it lasts from infancy through preschool." — LH
Infant Optics DXR-8 Video Baby Monitor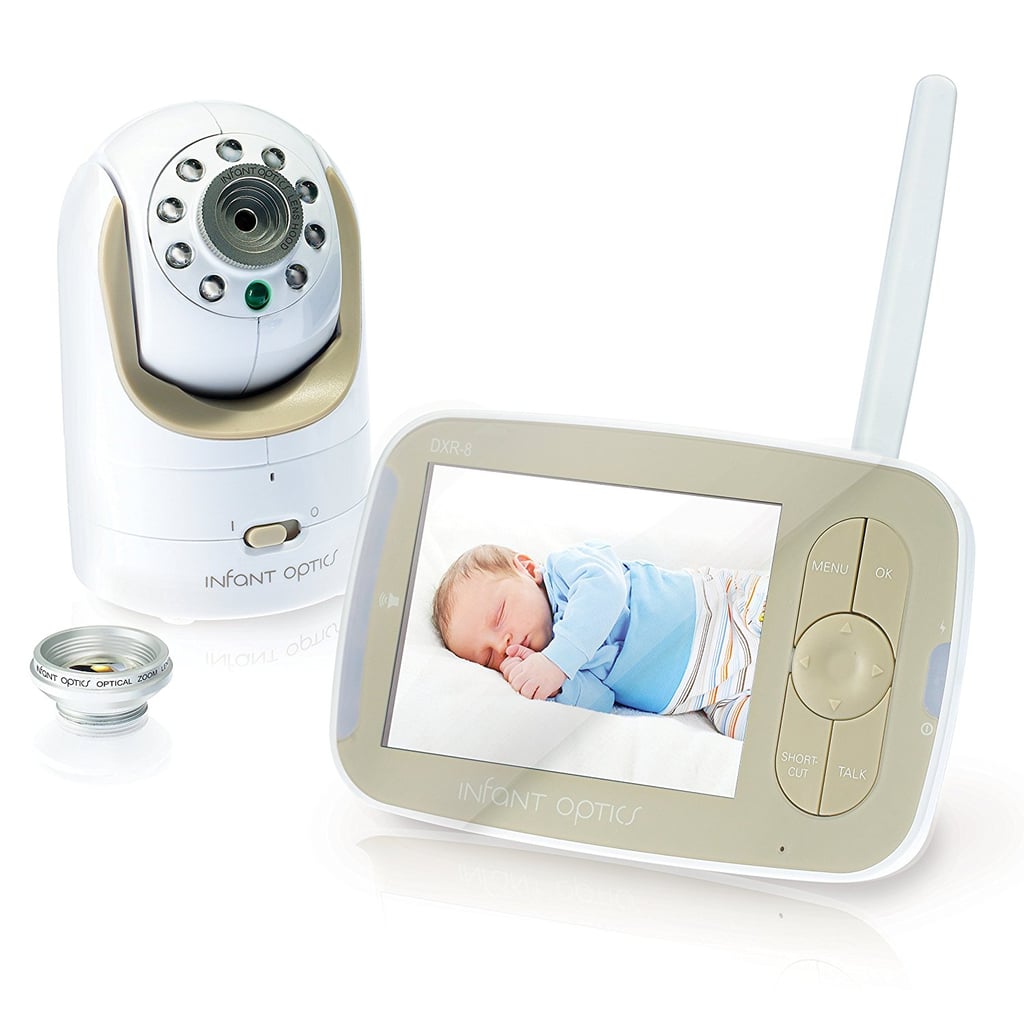 "The Infant Optics DXR-8 Video Baby Monitor [46] ($166) has amazing night vision, strong zoom camera features, and built-in temperature reading. I love having all of the info I need in one screen." — RB
Carter's Keep Me Dry Waterproof Fitted Quilted Crib Pad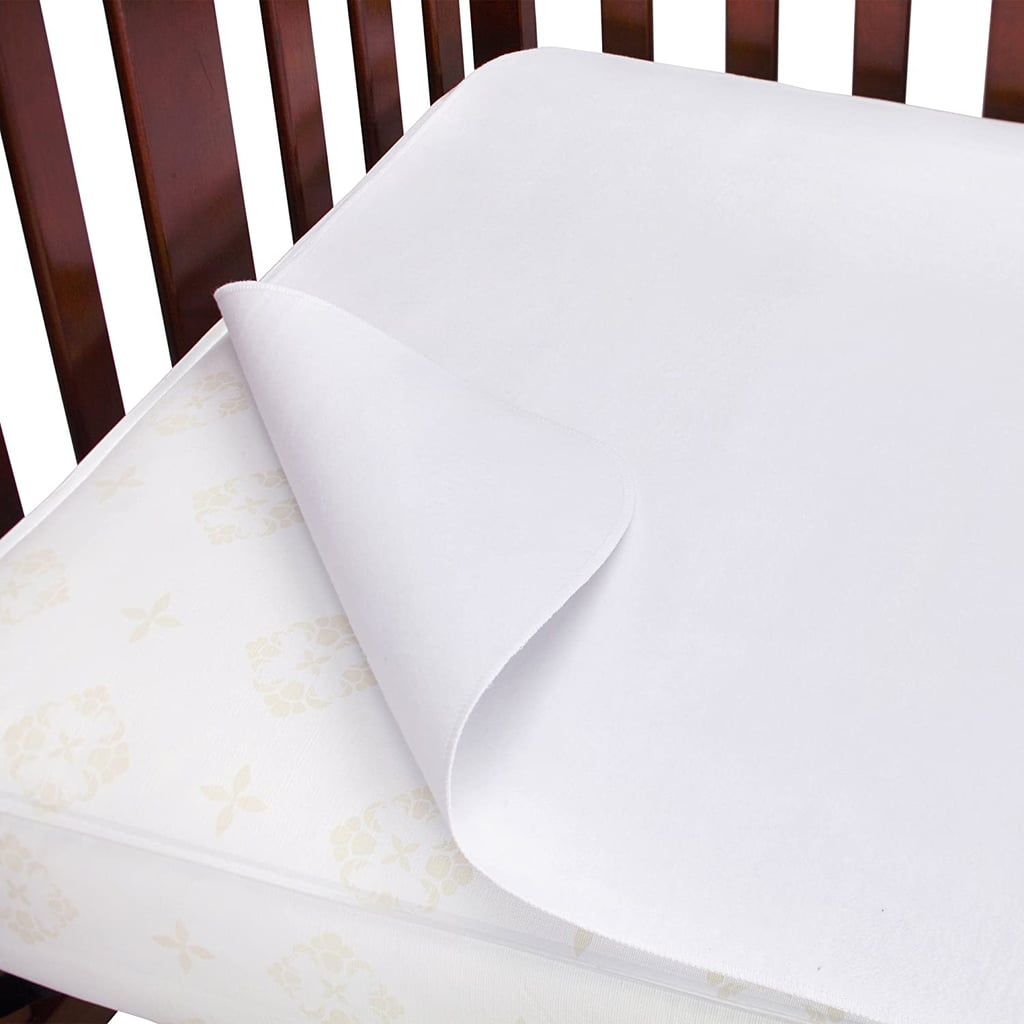 "A waterproof crib sheet like Carter's Keep Me Dry Waterproof Fitted Quilted Crib Pad [47] ($13) is a must have for any new parents. In fact, pick up two. This way, when you have to change your babe's sheets in the middle of the night, you'll always have spare. Trust me." — SL
Trumpette Baby Socks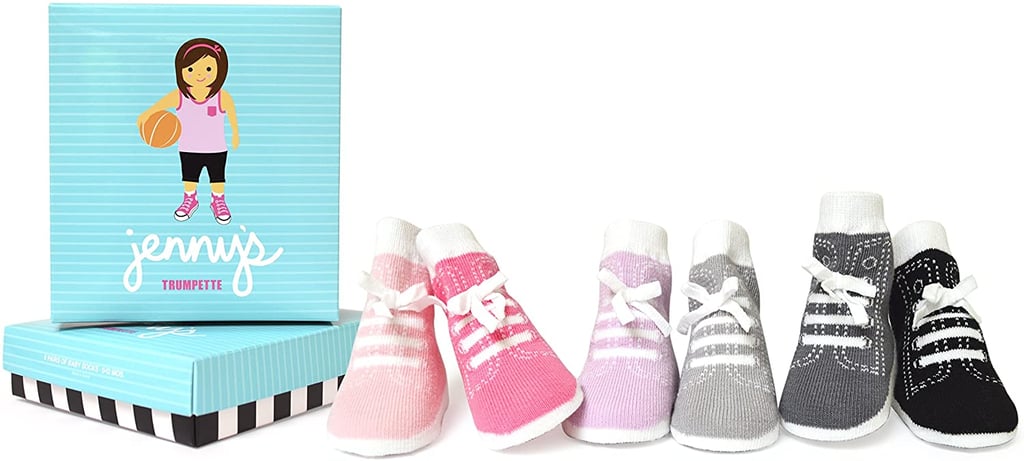 "I'm sorry, but there's just nothing cuter than a baby in a pair of Trumpette Baby Socks [48] ($26). The styles just keep getting better and better, and the packaging is too cute. A perfect baby shower gift!" — Kate Stahl
Fawn Design The Changing Clutch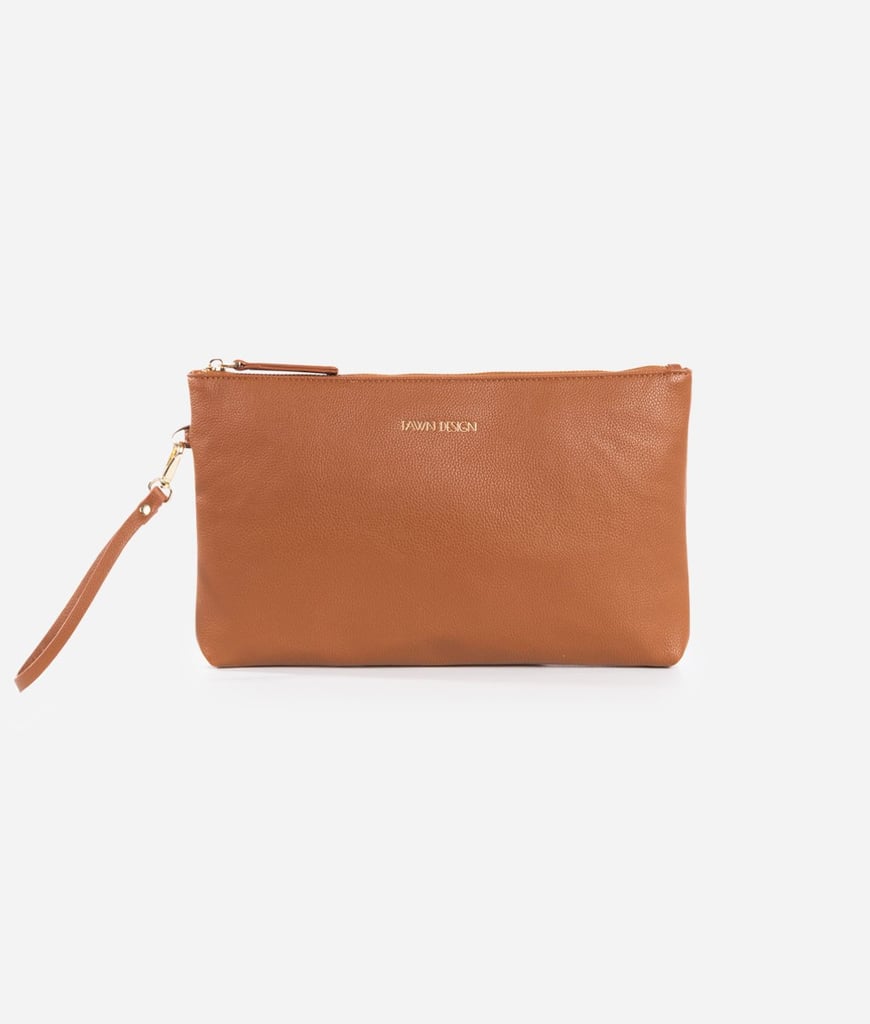 "Even if you have a changing pad and mini bag in your diaper bag, I had an extra Fawn Design The Changing Clutch [49] ($40) stashed in the back of my car and the bottom of the stroller for unexpected accidents. And they still come in use even now after my daughter is finished potty training." — SL
Milkmakers Lactation Cookies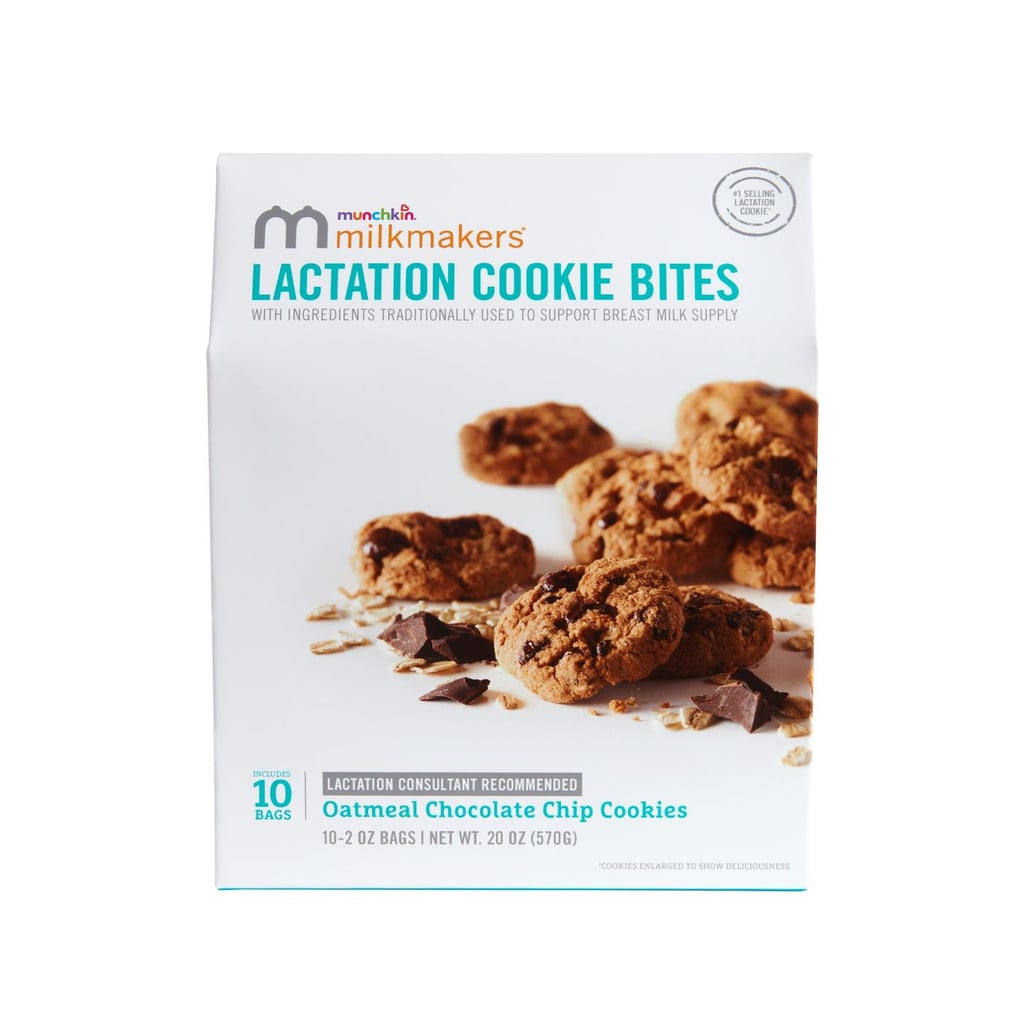 "I laughed when my sister-in-law told me the cookies she was handing me would help increase my milk supply, but after eating my way through one bag of Milkmakers Lactation Cookies [50] ($22), my boobs and I were hooked. Not only were the cookies really tasty, but they also worked!" — RG
Halo 100% Cotton Sleepsack Swaddle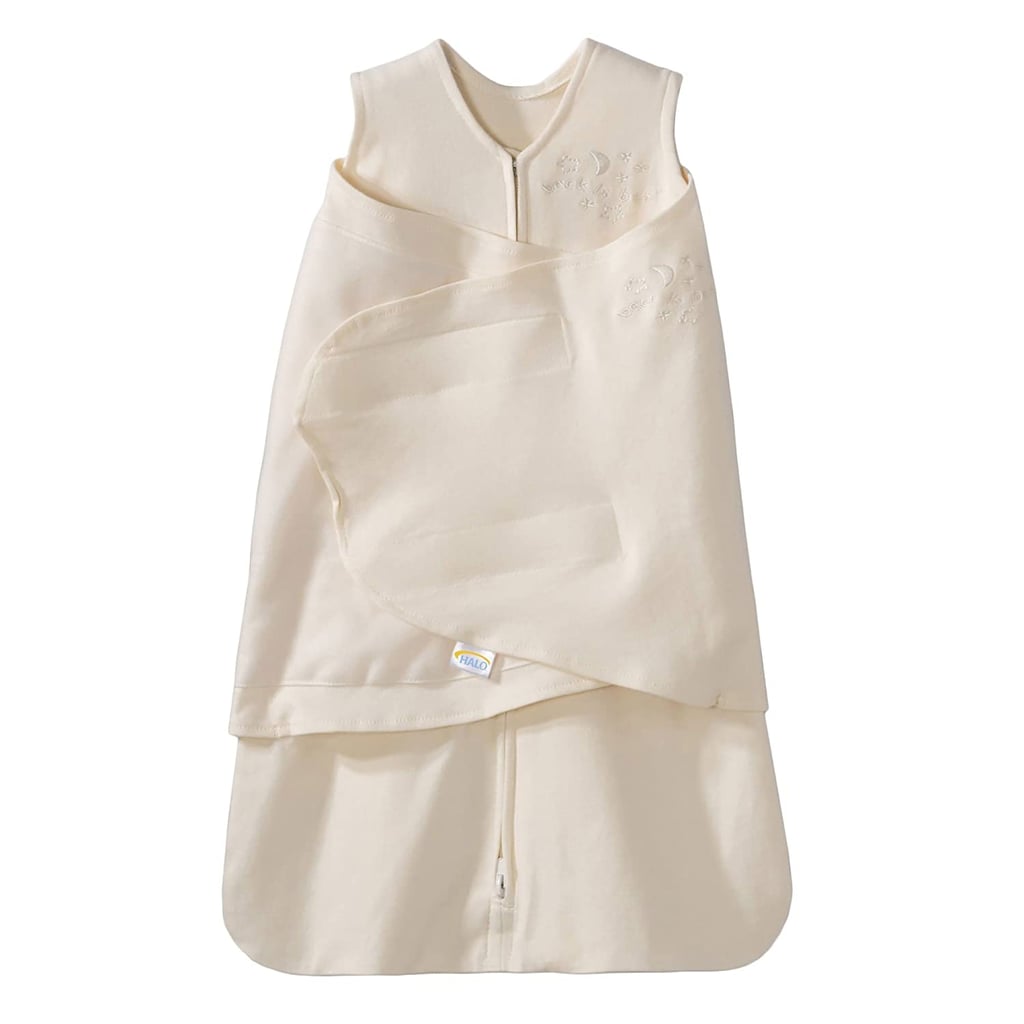 "This Halo Sleepsack Swaddle [51] ($22, originally $28) quickly became one of our favorite — and essential — baby gifts. Our baby loved being swaddled tightly in the sack at night and slept for four to six hours stretches each night." — SL
Belabumbum Before & After Cami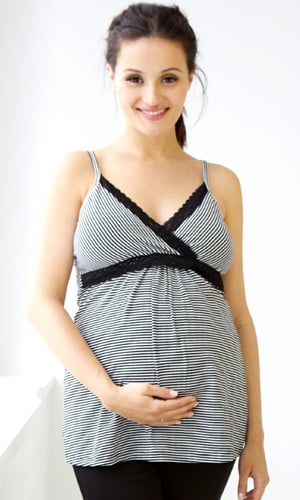 "I wish I'd stocked up on these while I was still pregnant; I love Belabumbum's Before & After Cami [52] ($20) so much. It's supersoft, great for nursing, and the adjustable straps make it easy to accommodate your changing pre and postbaby bod." — LH
ezpz Happy Mat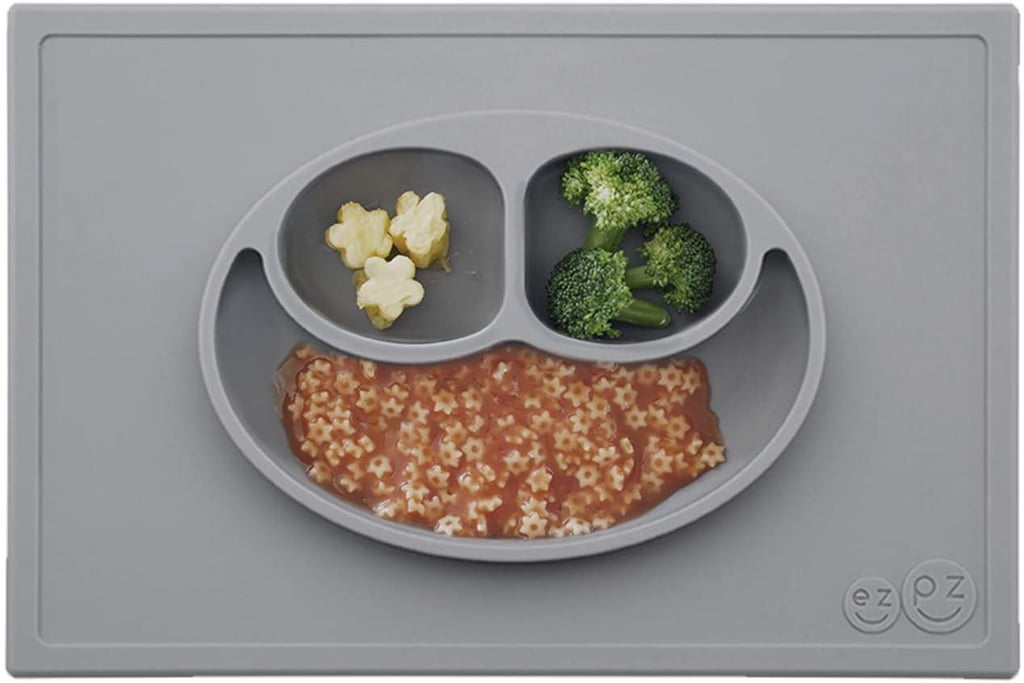 "The genius folks at ezpz were well-aware of 2-year-olds' predilection for playing with their food when they created the ezpz Happy Mat [53] ($25), an all-in-one placemat and sectional plate that captures everything. Another clever bonus? It suctions directly to the table, making it nearly impossible for tiny hands to tip over. The food-grade silicone mat is built to last — it's bendable and flexible, and the vibrant color doesn't fade or deteriorate — and can be tossed right in the dishwasher. If you have more than one mouth to feed, simply fill each mat with fruit and veggies and stack them on top of each other to carry to the table. Easy-peasy, indeed." — KS
Crane Cool Mist Humidifer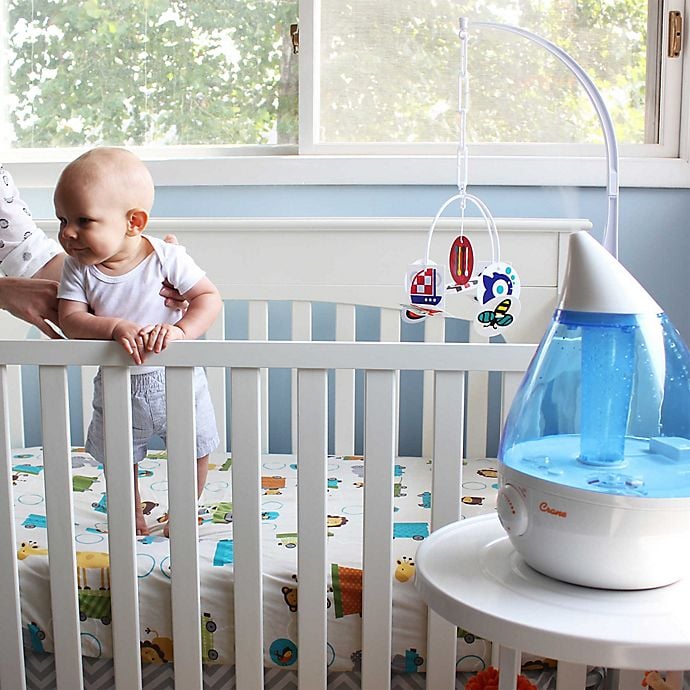 "I have used my Crane Cool Mist Humidifier [54] ($50) in my daughter's nursery almost every night since she was born. It's especially a must during the colder months. I have the elephant version, but the newer drop shapes in a range of bright shades are so much chicer." — Kate Stahl
Skip Hop Silver Lining Activity Gym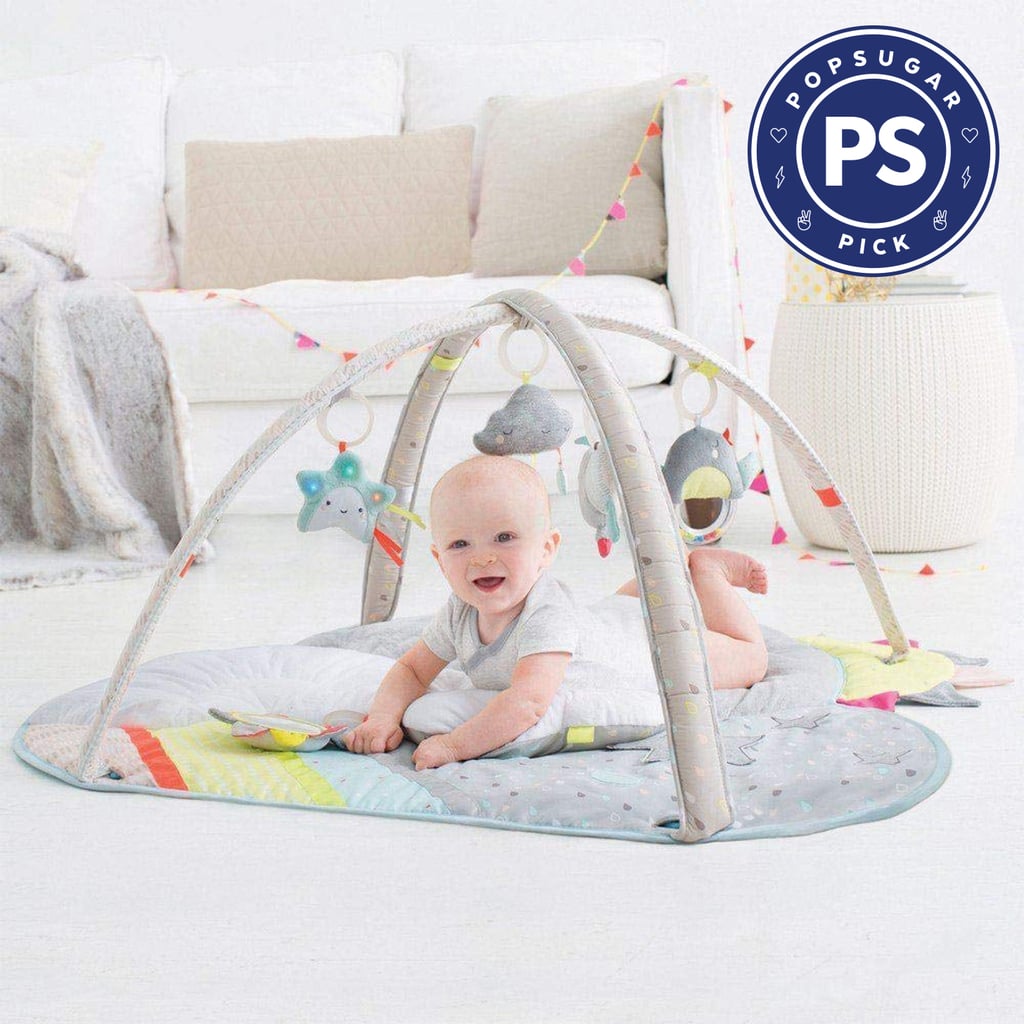 "My daughter was never really a fan of her swing or bouncer, but she absolutely adored her activity gym. Unfortunately, most of them are not so cute (and by that I mean seriously ugly). Skip Hop Silver Lining Activity Gym [55] ($69, originally $85) is an exception I was very grateful for." — Kate Stahl
White Noise App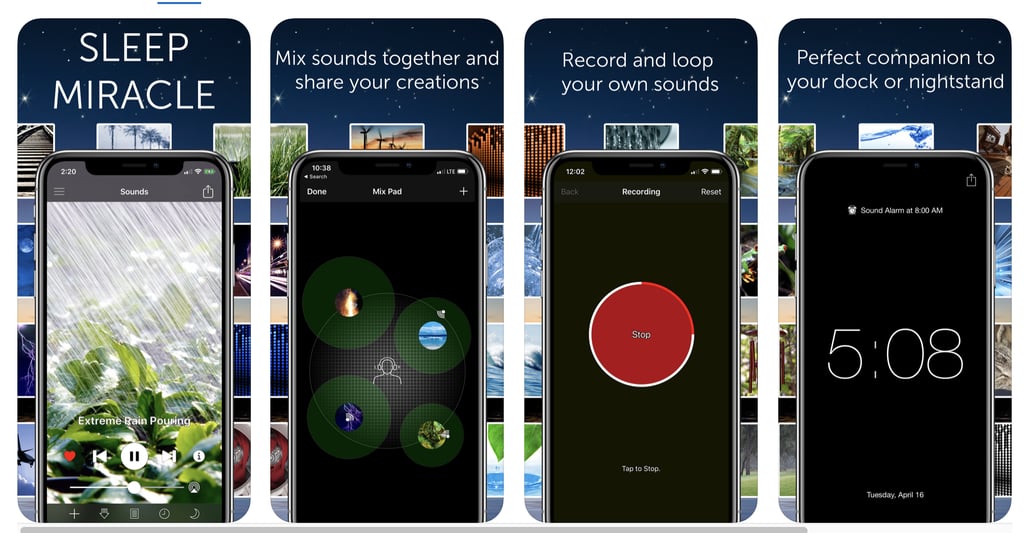 "I discovered the incredibly basic White Noise App [56] ($1) when we took our then 9-week-old on his first trip. Concerned that he'd have trouble sleeping in a new environment, I downloaded the app, turned on the 'Oscillating Fan' setting, and put it right next to the crib — super comforting and great to have when you're on the go." — LH
Puj Tub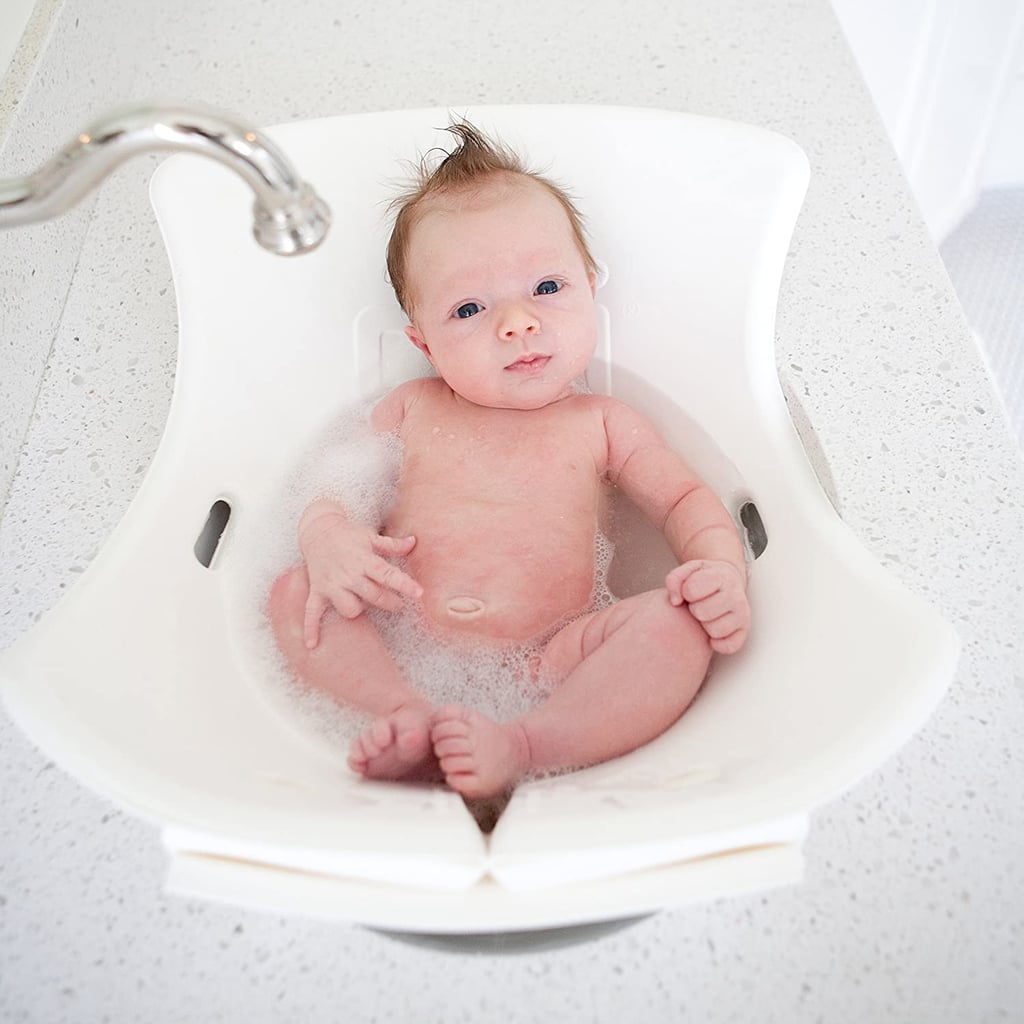 "No one tells you bathing a newborn is kind of scary, but the Puj Tub [57] ($45) helps immensely! Not only is it the perfect size and shape for a sink and your lil one, but it also unsnaps to dry flat, meaning it's easy to keep clean and sanitized." — Kate Stahl
Jellycat Stuffed Animals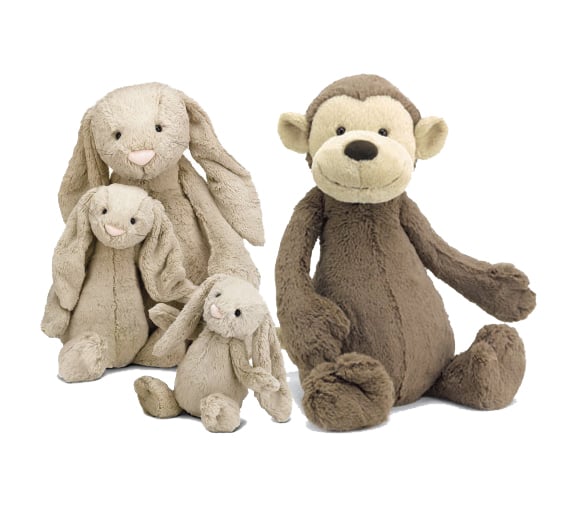 "Jellycat just makes the softest, sweetest stuffed animals ever! My daughter sleeps with her Jellycat Bashful Monkey [58] ($23) every night and drags it around a lot of days, but it's still as soft as when she first got it. We recently added a Bashful Bunny [59] ($15) to the family too." — Kate Stahl
NoseFrida the Snotsucker by Frida Baby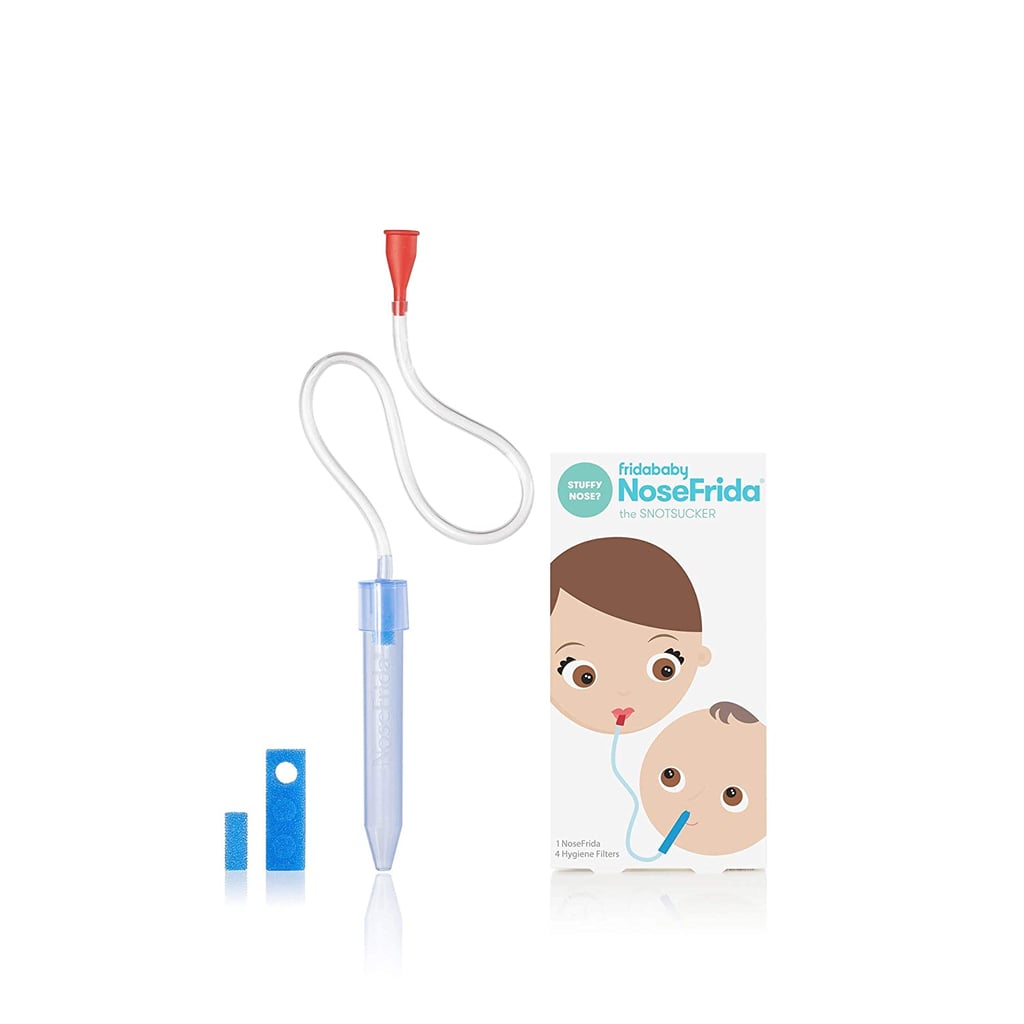 "Yes, a NoseFrida the Snotsucker [60] ($15) saved me from totally freaking out one day after my babe shoved bits of carrot up her nose. And it also was wonderfully beneficial when my little one had a stuffy nose. It's not the most fun baby essential, but it's a good one to have in the medicine cabinet." — SL
Northlight Wicker Basket With Handles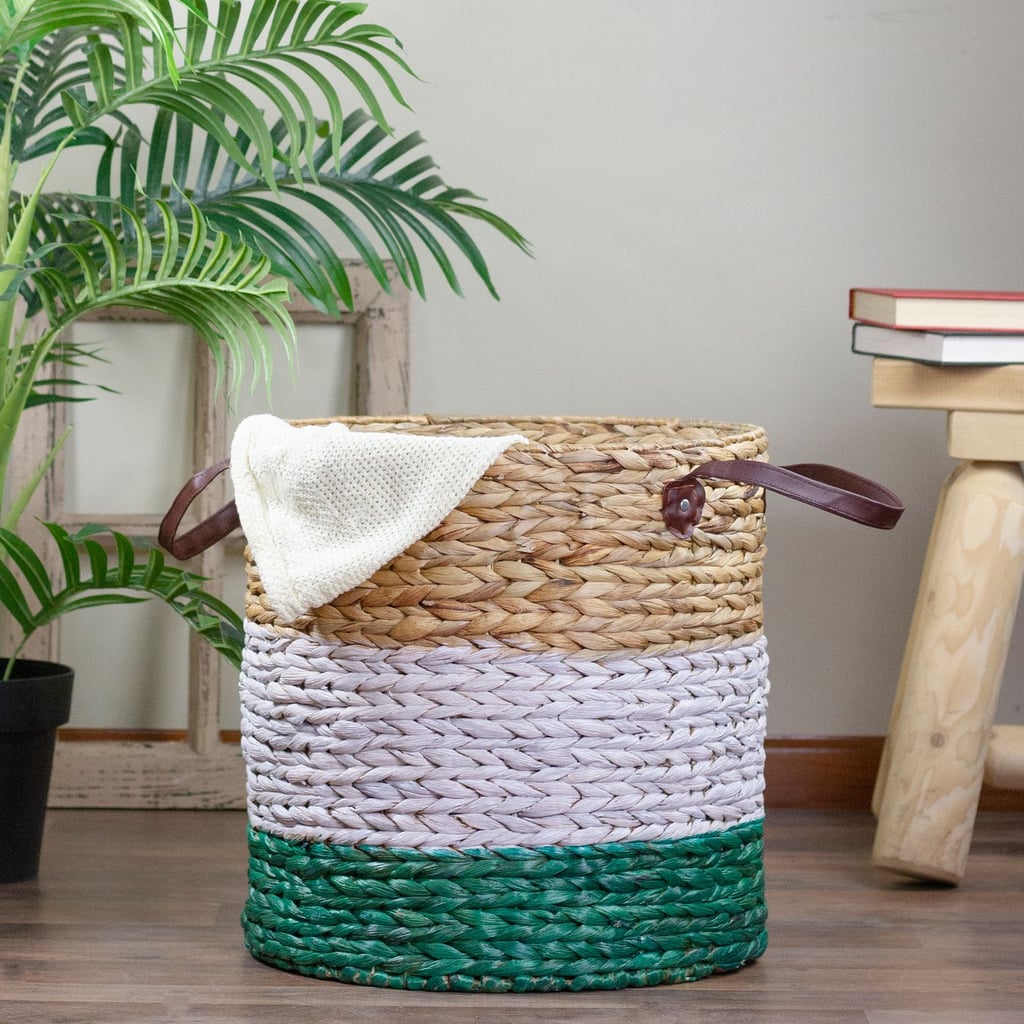 "I am just a tad crazy when it comes to clutter, so I don't know what I'd do without my Wicker Baskets [61] ($73, originally $88). They look amazing and hold a ridiculous number of toys and books. The handles also make them easy to pop into the car for a trip to Grandma's house." — Kate Stahl
Thermos Foogo Vacuum Insulated Straw Bottle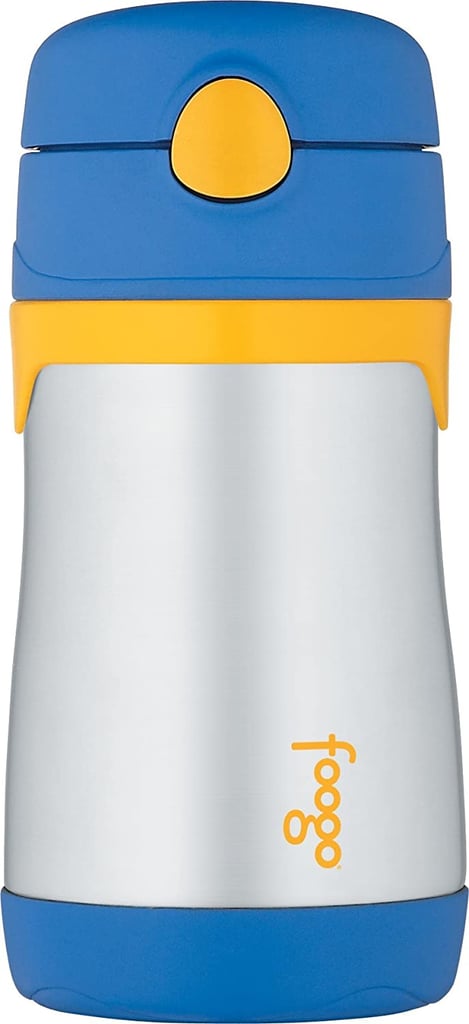 "When it was time to move beyond the sippy cup and onto a straw cup, I tried a lot of brands. The one that worked the best — it didn't leak, didn't require too much pulling, was easy to clean — was the Thermos Foogo Vacuum Insulated Straw Bottle [62] ($14, originally $16). Two years later, we're still using it!" — RG
Skip Hop Grab & Go Stroller Organizer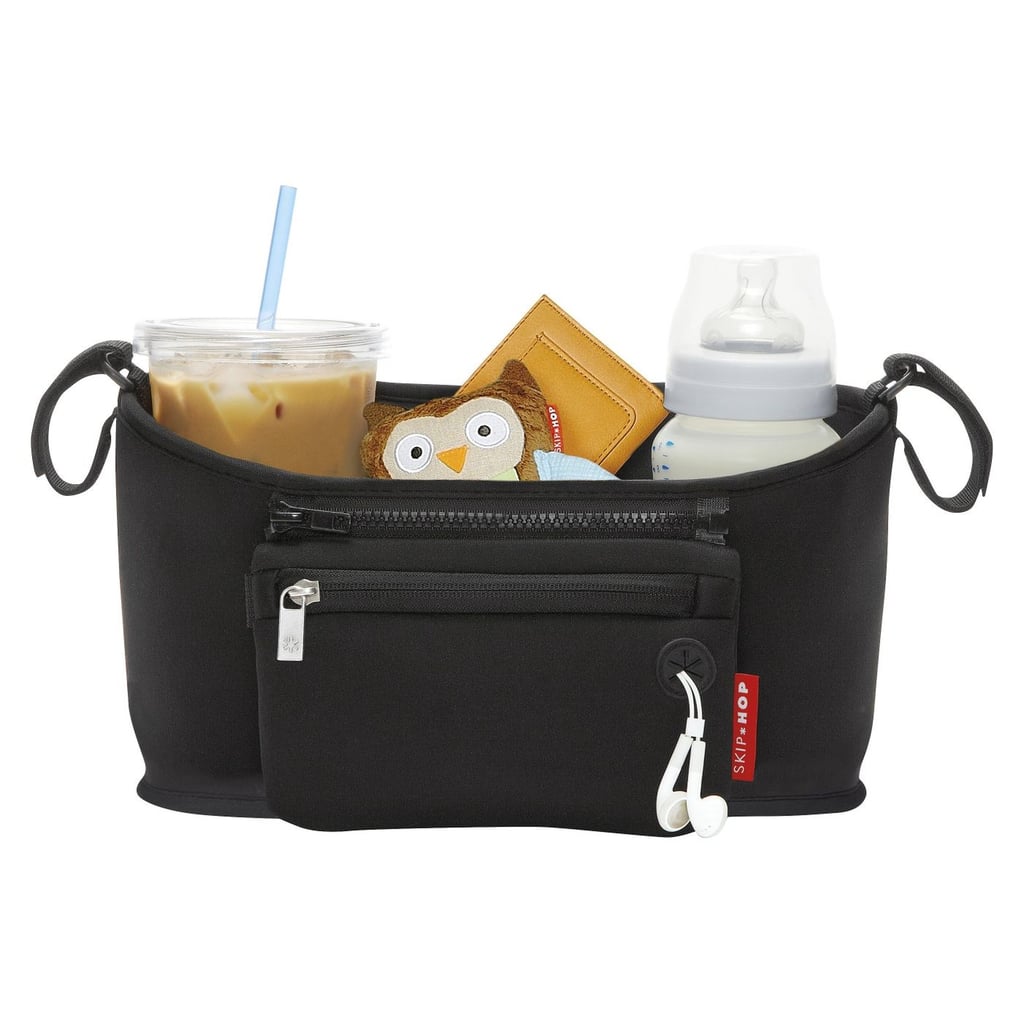 "Perusing the seemingly endless accessory options for my stroller became an addiction while I was pregnant, but if I had to choose just one add-on, it would have to be the Skip Hop Grab & Go Stroller Organizer [63] ($23). The sleek little bag adheres to your stroller with velcro loops, and enables you to run out without your diaper bag. There's just enough room for all of your and baby's essentials." — LH
Tiny Love Meadow Days Take Along Mobile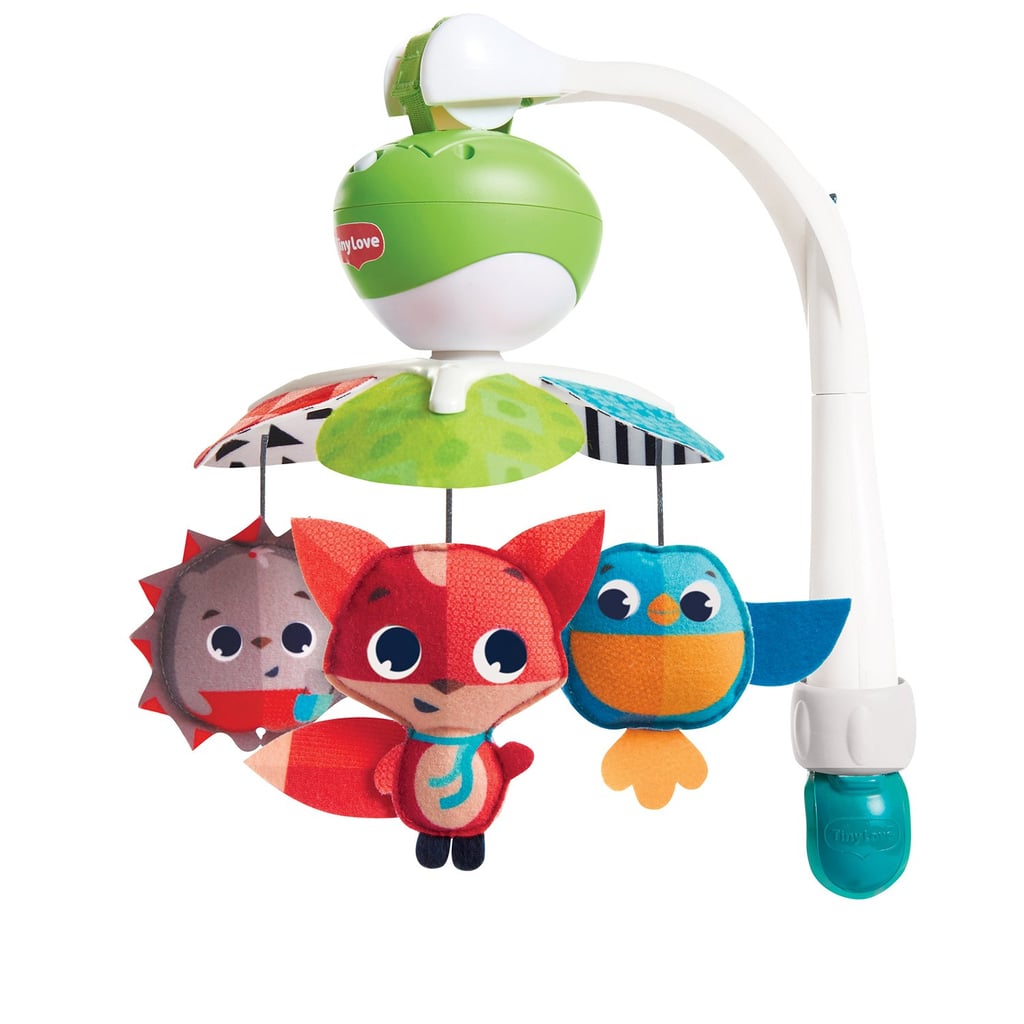 "My kids loved hearing music to lull them to sleep (they still do). Tiny Love's Meadow Days Take Along Mobile [64] ($25) helped drown out outside noises and kept them happy while Mama ran her errands, not to mention ate a meal in a restaurant." — RG
The Bökee Holder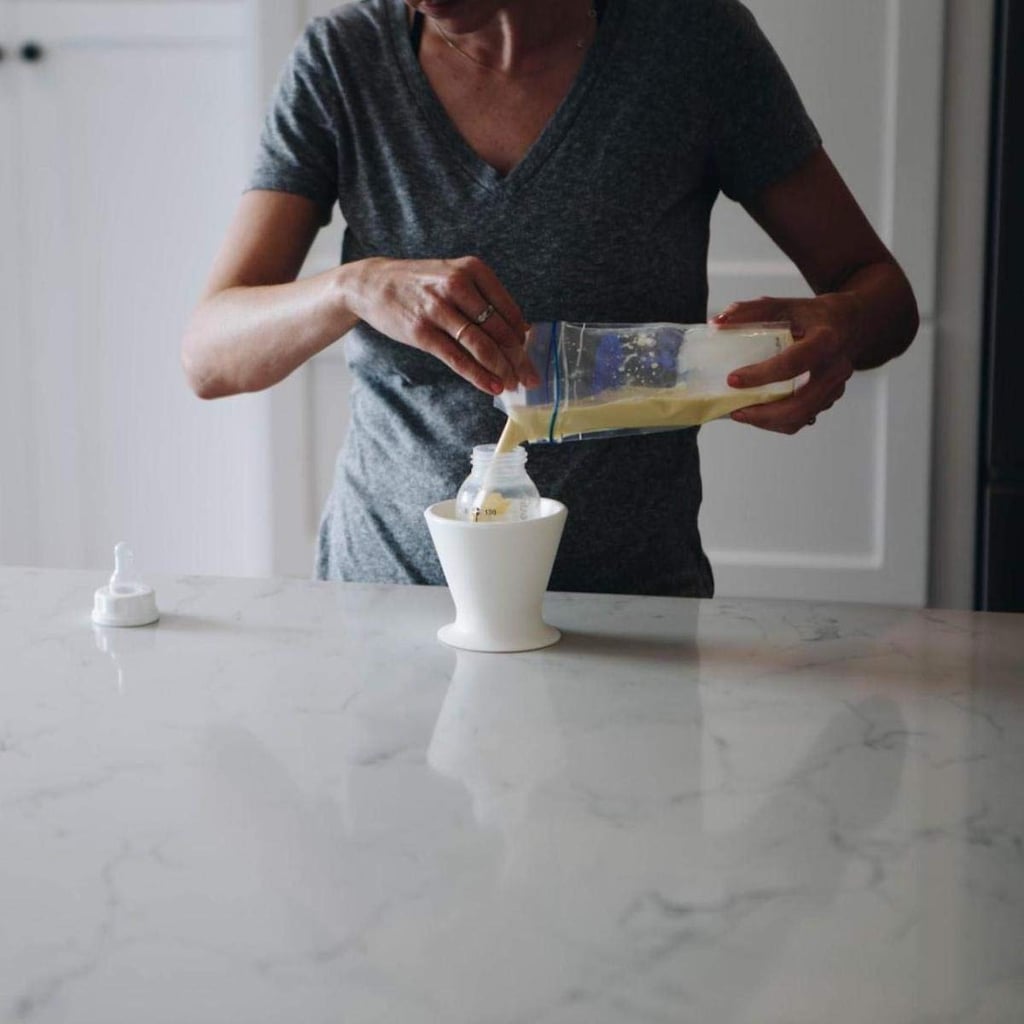 "If it wasn't for The Bökee Holder [65] ($20), I wouldn't have been able to feeding time with my baby constantly in hand. Its suction and grip allows for making bottles and unscrewing lids with one hand, and it also holds a bottle steady if you're transferring pumped milk from a bag." — SL
Baby Björn Baby Carrier Mini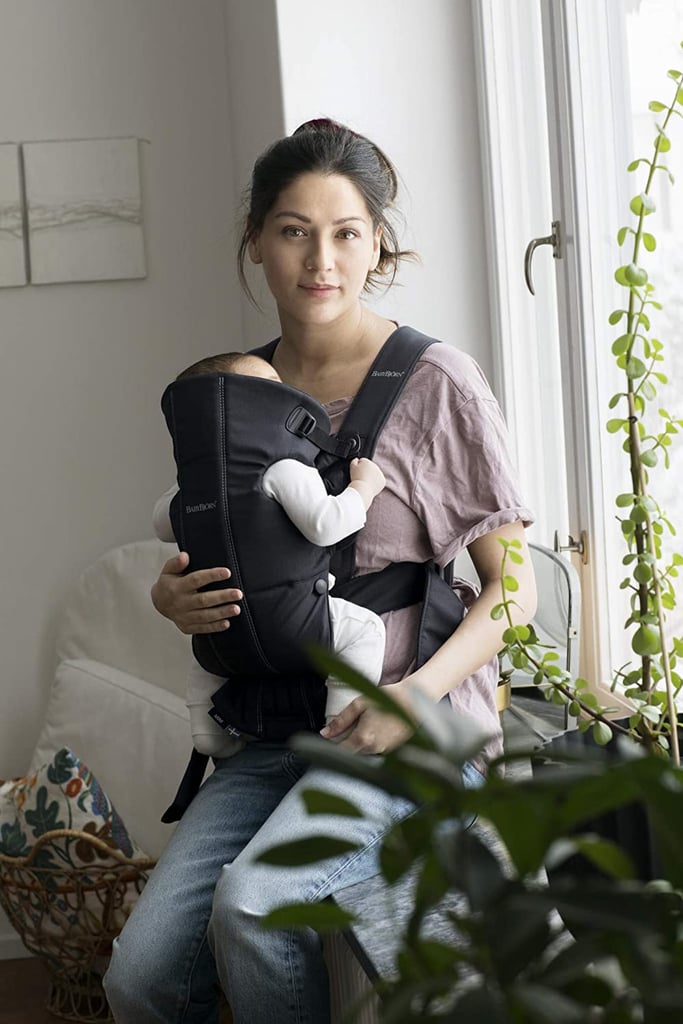 "One of my proudest moments as a new mom was the night I made dinner while my newborn daughter was strapped to me in her Baby Björn. My dog was also very grateful for it too; he probably would have gotten a lot fewer walks those first few months if I hadn't had a Bjorn. I have the Baby Björn Baby Carrier Mini [66] ($75, originally $80), but the Baby Björn Baby Carrier Free [67] ($160) might be worth the upgrade." — Kate Stahl
Itzy Ritzy Silicone Teether With Rattle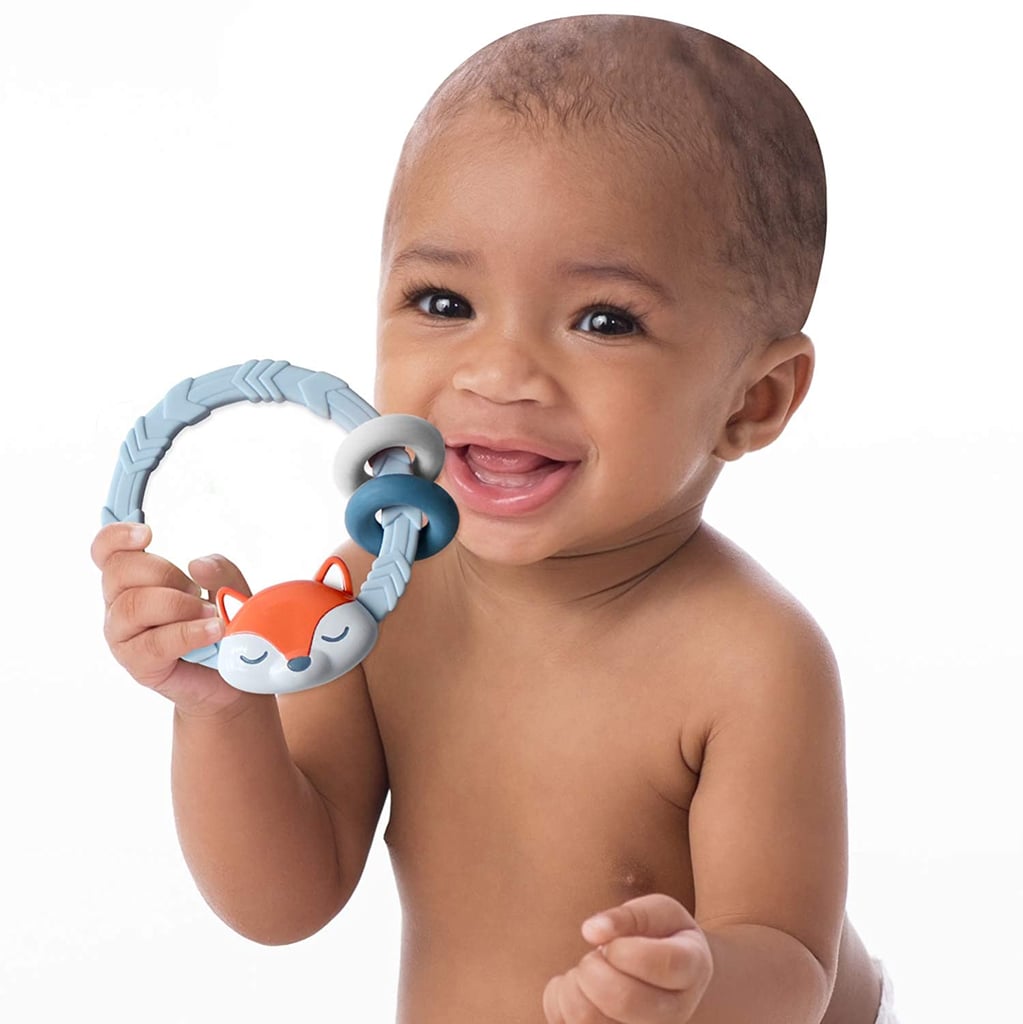 "The Itzy Ritzy Silicone Teether With Rattle [68] ($9, originally $10) is the cutest way for baby to play. It's the perfect toy to keep baby busy for a bit, especially when they're teething!" — Alessia Santoro, editor, Family
Aden + Anais Muslin Swaddle Wraps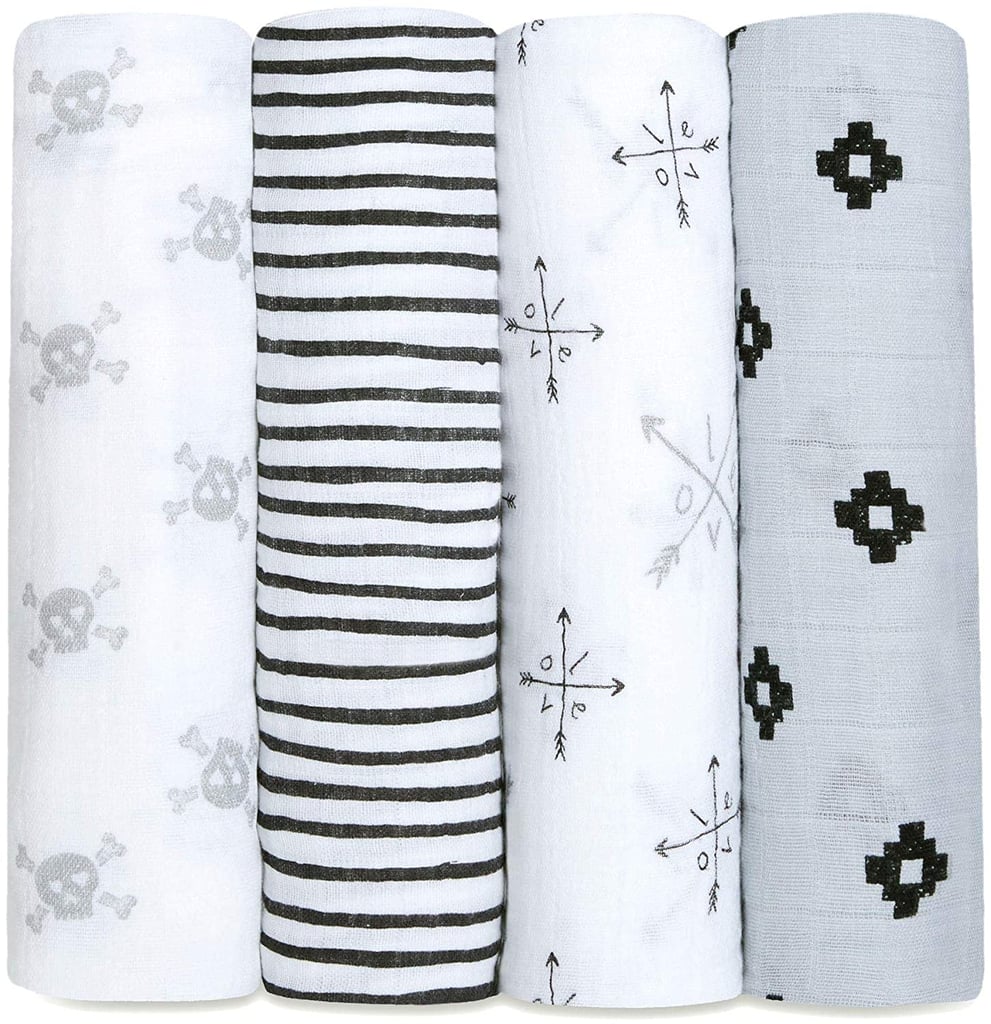 "I'm not the only one who loves Aden + Anais's muslin blankets; just visit any newborn playgroup and you'll see them everywhere. The Aden + Anais Muslin Swaddle Blankets [69] ($45, originally $50 for four) are large enough to swaddle a tot, use as a playmat, cover a stroller when baby's sleeping, and do about 100 other things. They are so soft that I even wanted one as a scarf for myself!" — RG
Summer Pure HD Color Video Baby Monitor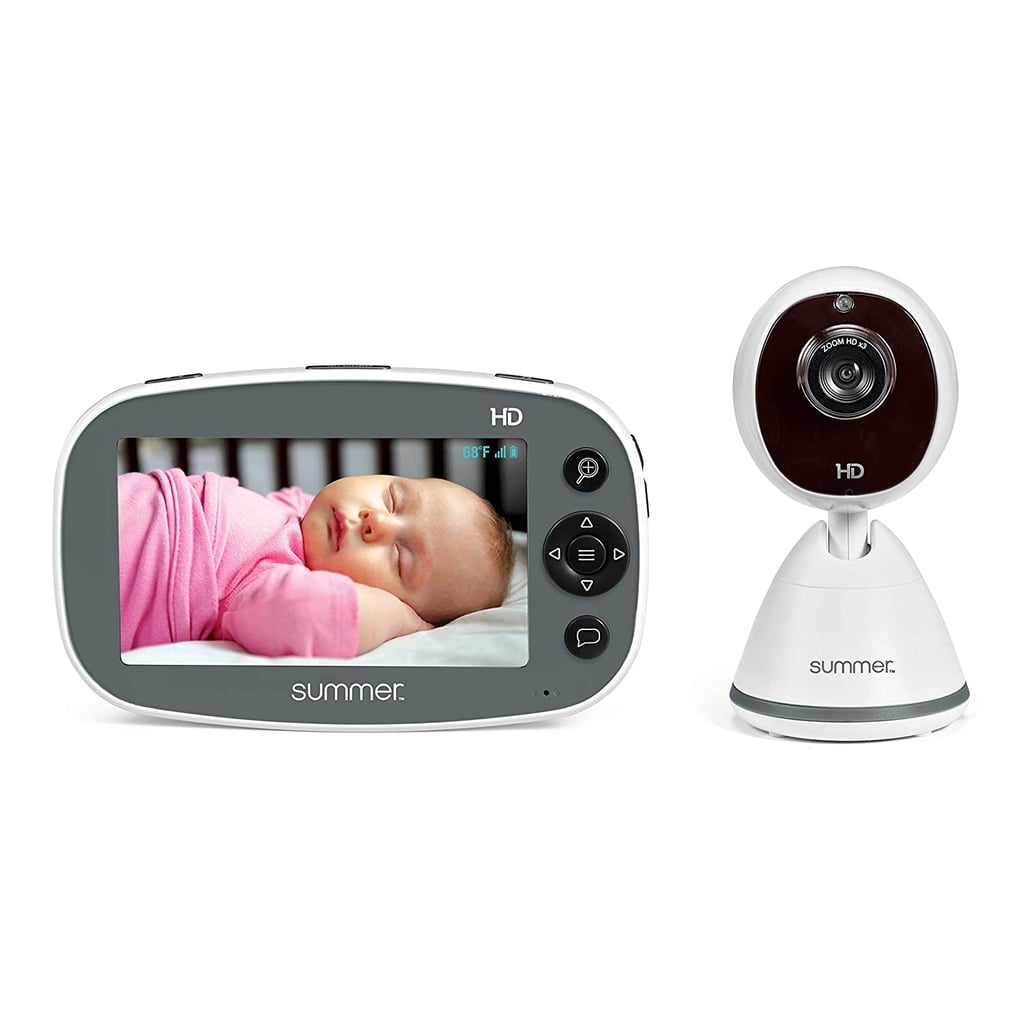 "Video monitors have come a long way, and the latest version from Summer Infant, the Summer Pure HD Color Video Baby Monitor [70] ($151, originally $170), is packed with high-tech features. The remote control panoramic camera allows you to get the best views of baby (in HD!), the handheld monitor screen has a temperature display, and it pans and zooms so you can really see everything. Plus, you can have up to four cameras connected to the monitor to keep your eyes on multiple kiddos' rooms." — RG
Phil&Teds Lobster Hook-On Highchair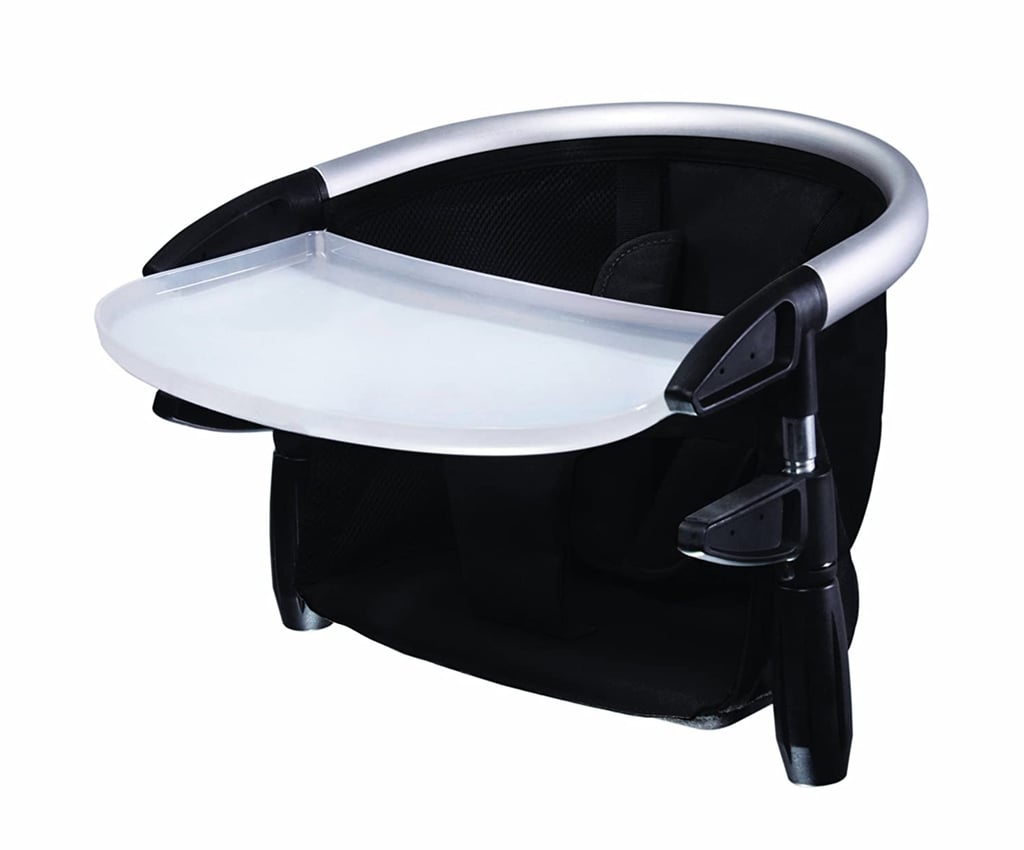 "Space is extremely limited in our apartment, so I was dreading having to add a bulky highchair to the mix. The Phil&Teds Lobster Hook-On Highchair [71] ($90) solved our space problem while keeping my tot comfortable at meal time. I particularly loved how high it placed him at the table. It's also great for travel and restaurants!" — RG
Fisher-Price 4-in-1 Sling 'n Seat Tub
"Bathtime can be scary with a newborn, so I loved that Fisher-Price's 4-in-1 Sling 'n Seat Tub [72] ($40) grew with my baby as he went from needing neck support to sitting up on his own." — RG
Rockabye, Baby! Lullaby Renditions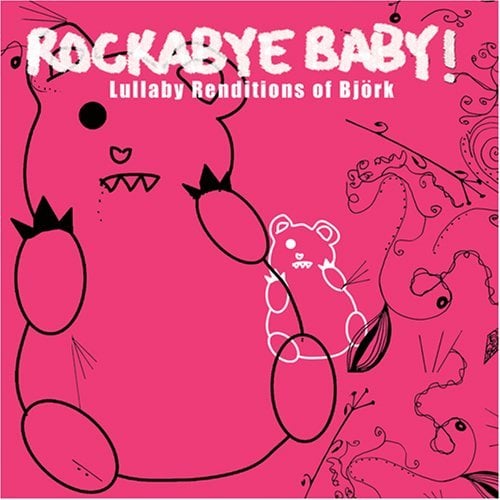 "I was given Rockabye Baby! Lullaby Renditions of Björk [73] ($8) by a friend, and it quickly became my favorite CD to use for lulling my newborn to sleep. Along with dreamy renditions of Björk, you can select from Bob Marley, Beyoncé, Hamilton, Queen, and even Metallica [74]. I love these albums, and my little one does too." — SL
Oball Toy Ball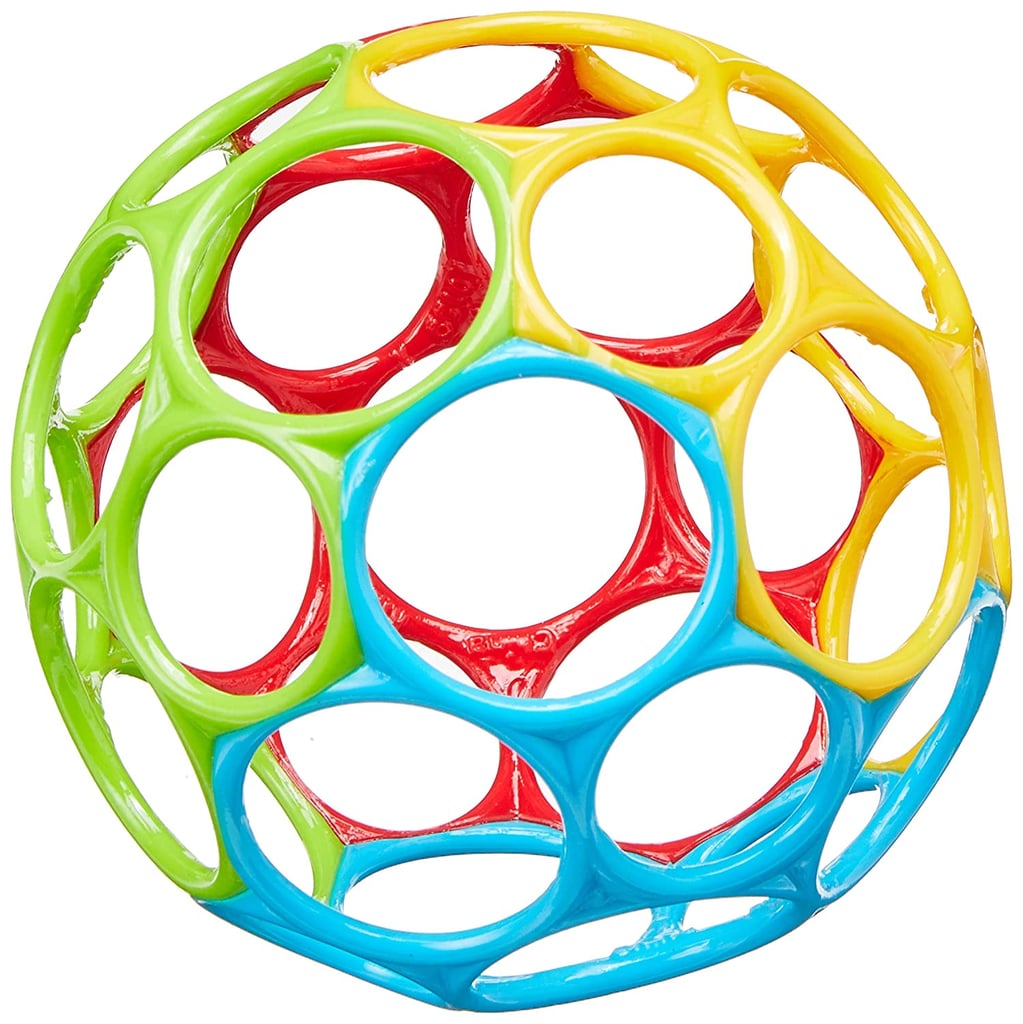 "When I started taking my little guy to baby yoga classes when he was about 5 weeks old, I noticed how popular the Oball Toy Ball [75] ($6) was amongst the older babies, as it seemed to keep them entertained for the entire hour of class. Intrigued, I picked one up and quickly learned what the attraction was. The holes make the Oball easy for tiny fingers to grasp, and the soft material keeps it interesting." — LH
Sophie Giraffe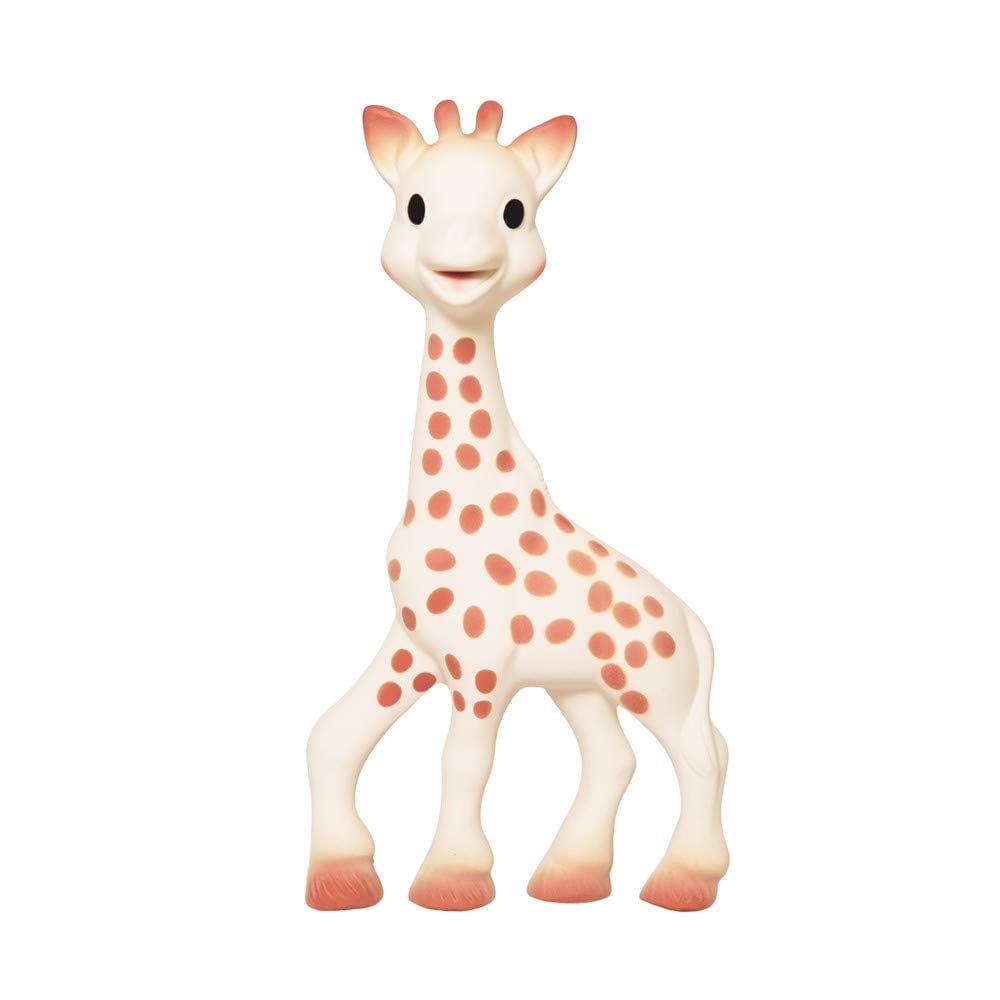 "There's a reason Sophie the Giraffe [76] ($22, originally $30) has been around more than 55 years — babies have a magnetic attraction to her. I can't imagine getting through all those months of teething without Sophie!" — Kate Stahl
Gaiam Total Body Balance Ball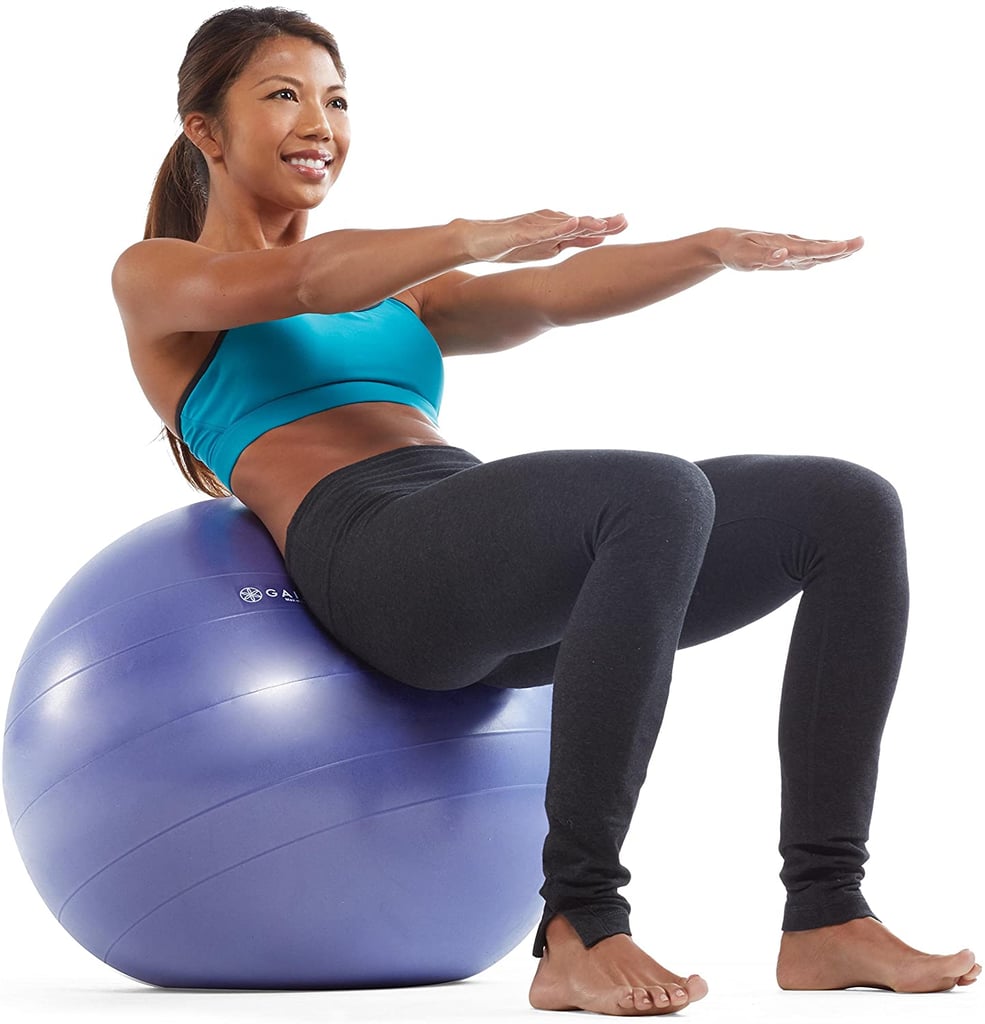 "After hearing a number of other new parents praise the relaxation powers of bouncing on a basic Gaiam Total Body Balance Ball [77] ($20, originally $22), I had to give it a try. Sure enough, the repetitious movement rocked my own babe right to sleep when he was tired, and calmed him down when he was fussy. Added bonuses? A little core workout, and a great prop for stretching out a sore back and shoulders." — LH
Susan Goldman Rubin Books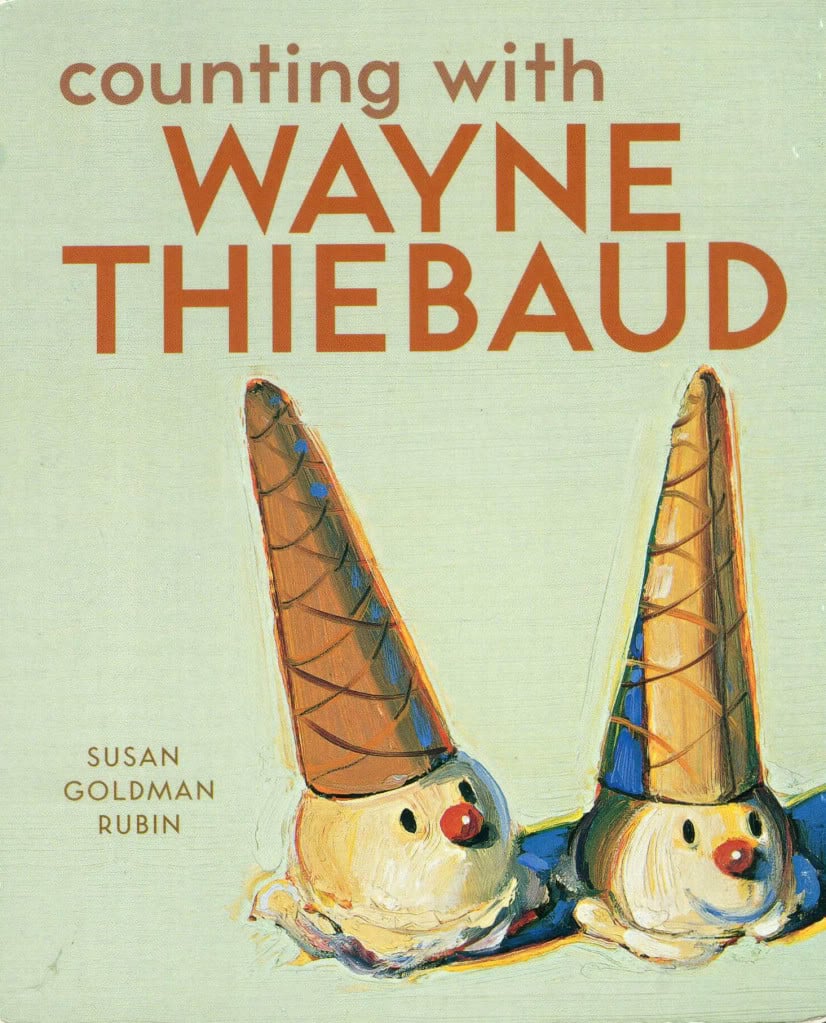 "Susan Goldman Rubin has put together a collection of educational, arty books for kids that introduce colors, numbers, and shapes with the help of famous authors. I loved reading Counting With Wayne Thiebaud [78] ($7) with my daughter and watching as she learned to count." — SL
VAVA Smart Baby Thermometer
"There's nothing worse than waking up in the middle night to a wailing baby. And you know when the wail isn't right, which means something might be wrong. This VAVA Smart Baby Thermometer [79] ($68) was my savior when I wasn't sure if my babe wasn't feeling good — but didn't require a trip to the emergency room." — SL
Cloud B Sleep Sheep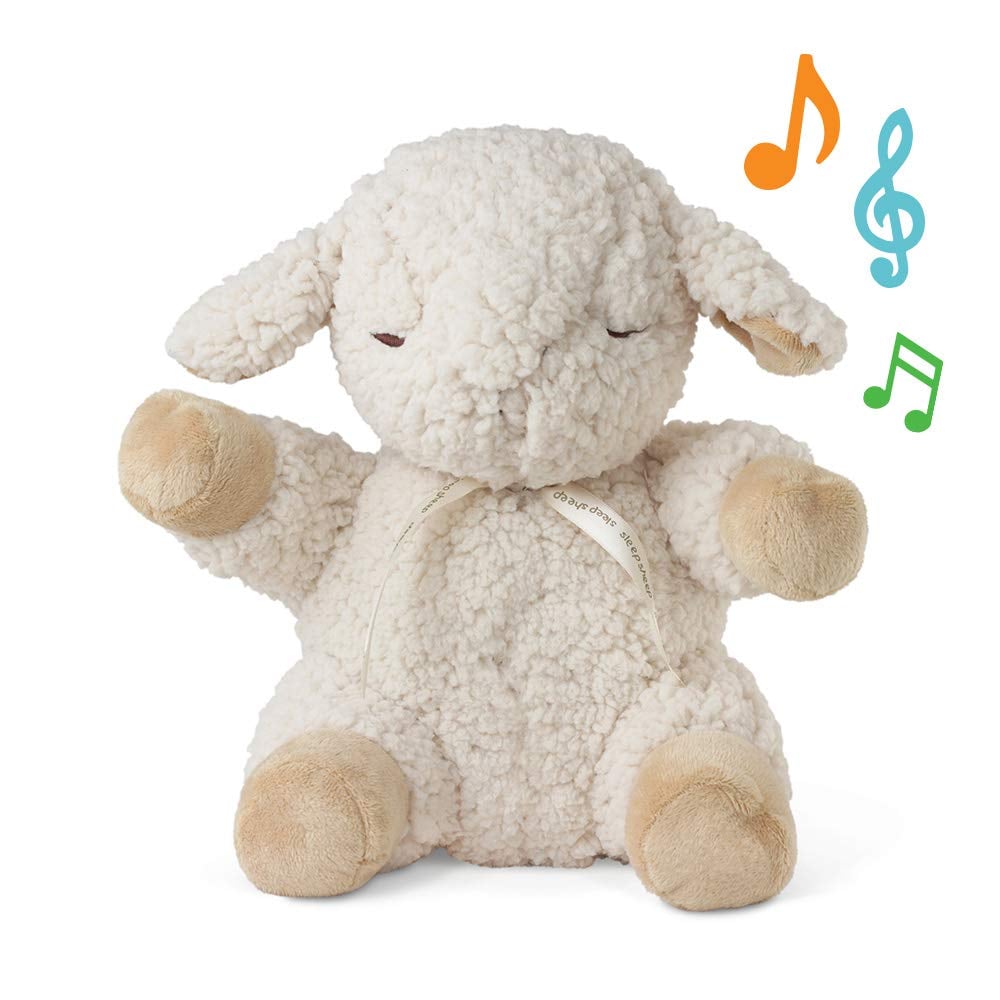 "Here is another baby shower gift [80] that proved to be a baby essential at our house! The Cloud B Sleep Sheep [81] ($30) plays soothing sounds from nature for a timed period, wonderfully lulling your babe to sleep. We found it a great soother when our newborn was feeling fussy." — SL
Bugaboo Cameleon3 Plus Complete Stroller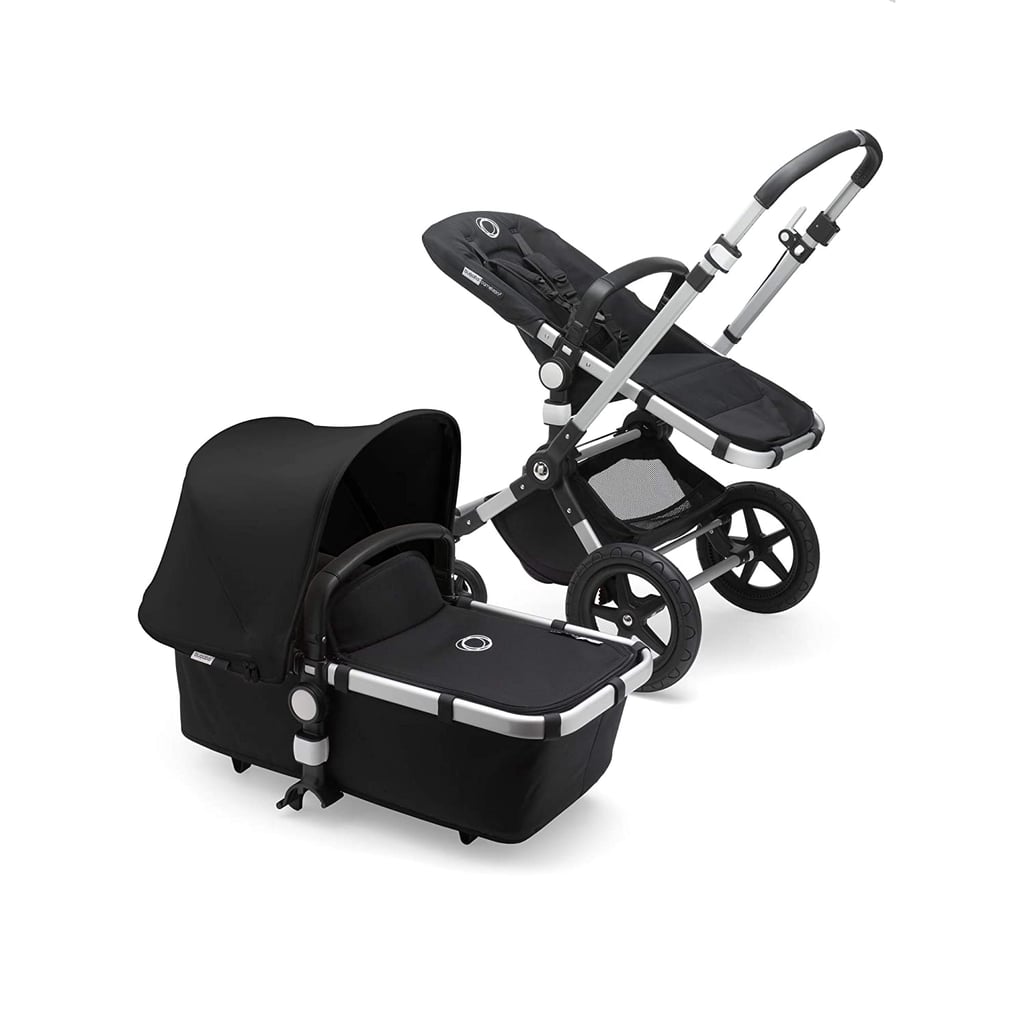 "My partner jokes that I was more excited for my Bugaboo Cameleon3 Plus Complete Stroller [82] ($749, originally $999) than I was for our baby to arrive. Our stroller has been pushed thousands of miles, been folded and flown across the country several times, and has lulled two kids to sleep for countless hours. It is still the best city stroller I have come across, if not only for its strong, cushioned wheels, then for its ability to withstand bumps, potholes, rain, snow, and more." — RG
Fisher-Price Animal Wonders Jumperoo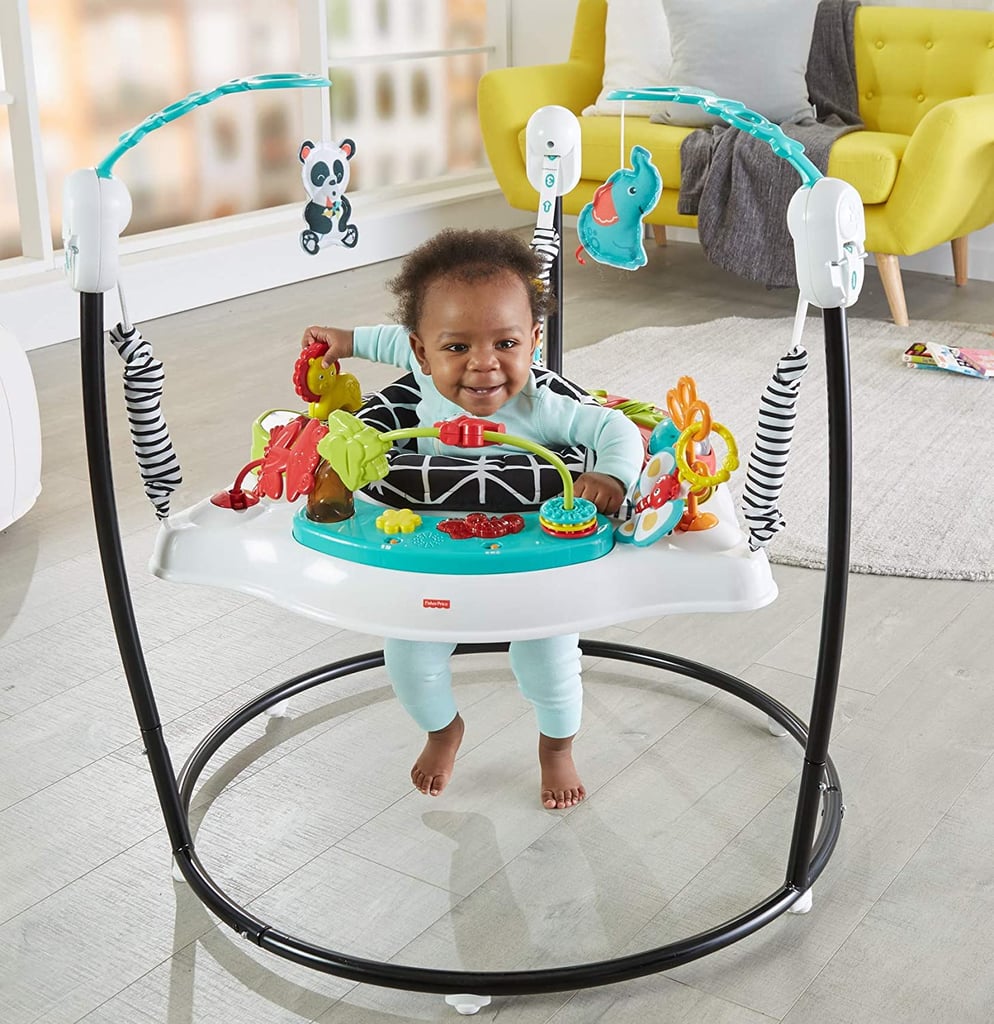 "My swing and bouncer lasted only weeks, but my daughter was in love with her Fisher-Price Animal Wonders Jumperoo [83] ($100) for months and months. She loved bouncing up and down in it and playing with all fun objects and sounds. Most of my friends' kids were equally obsessed; in fact, maybe we should start a Baby Einstein Jumper fan club?" — Kate Stahl
Hooded Baby Towels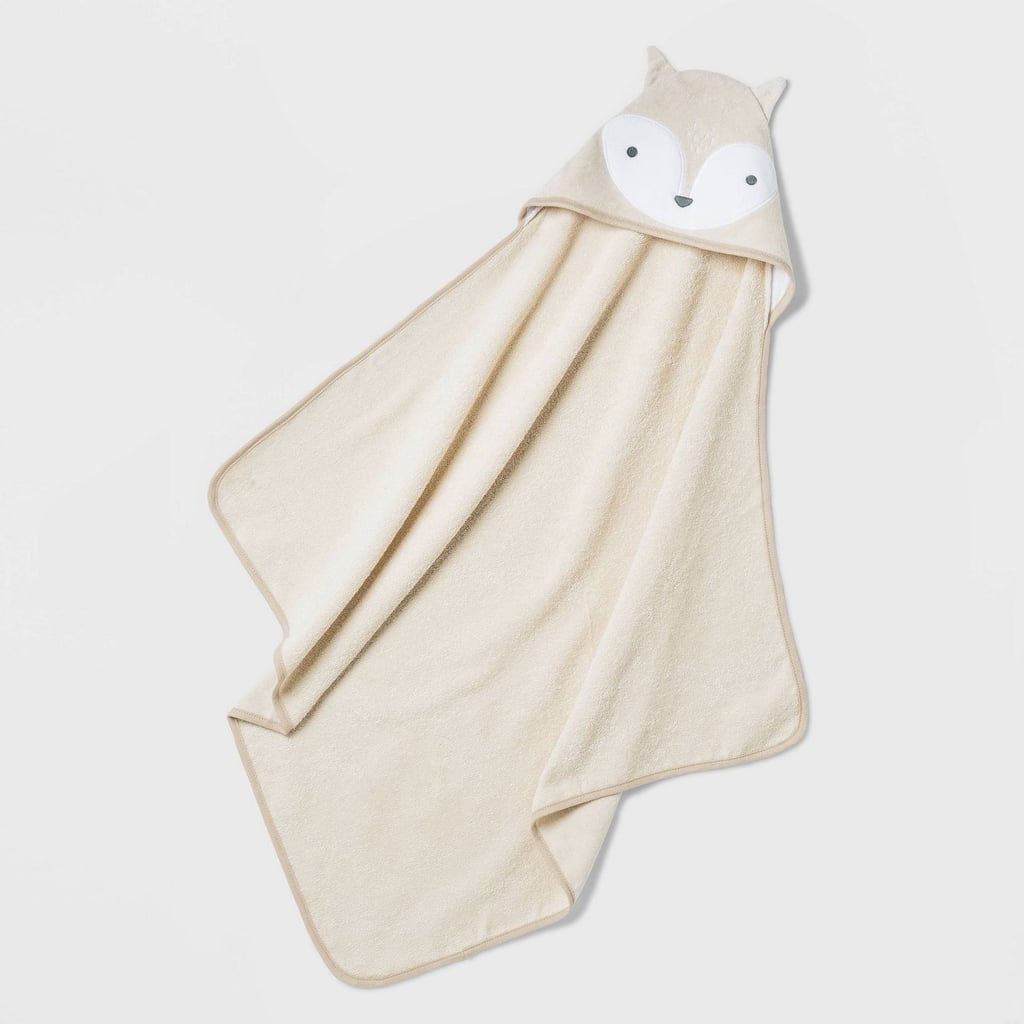 "Hooded Baby Towels [84] ($13) may have been my greatest new parent discovery. Not only do they help dry baby off after a bath and keep them warm, they look adorable while doing so!" — RG
Boppy Pillow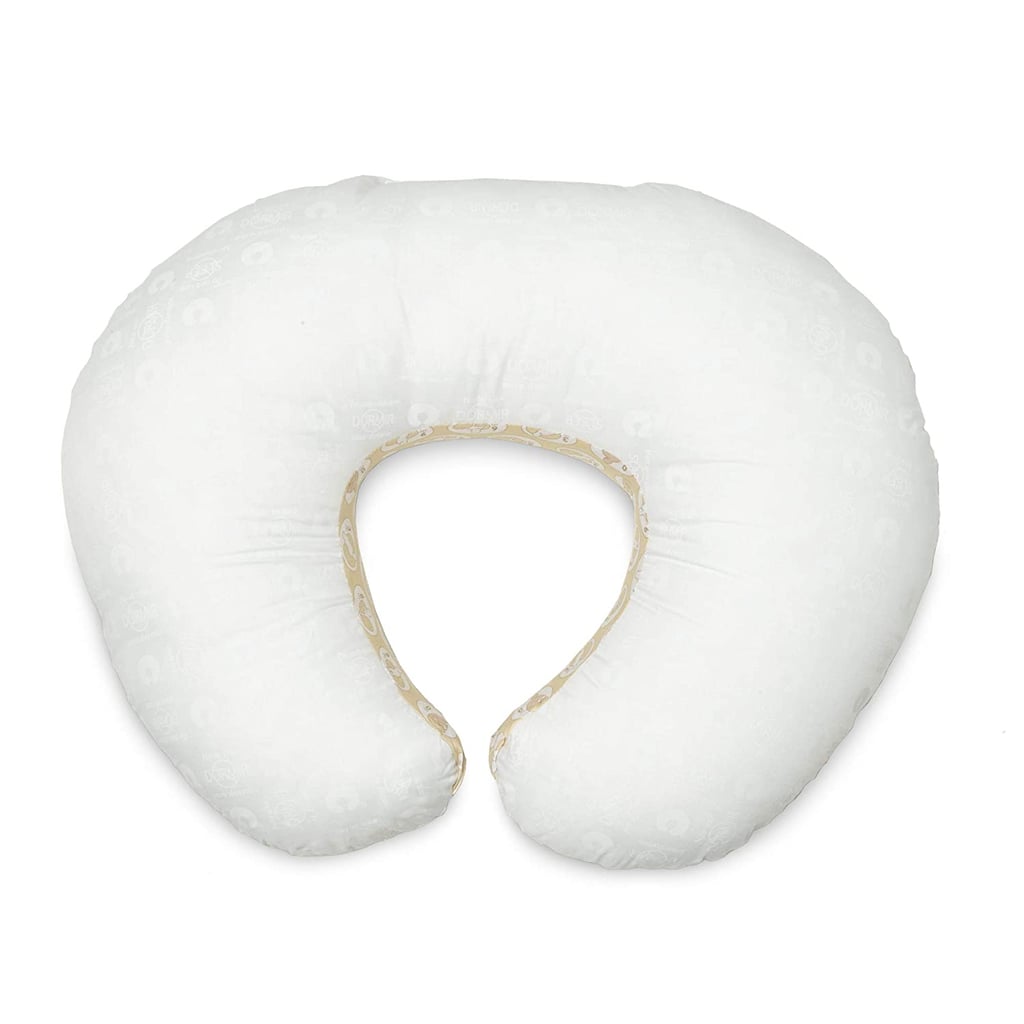 "I was given a Boppy Pillow [85] ($30) from a friend when I mentioned I planned on breastfeeding, and I actually hardly ever used it for that reason. I loved being able to place my daughter in the comforting pillow to encourage her to sit on her own, roll over, and sit up straight without fear of harm. And what's awesome is you can pick a cover to fit your style." — SL
Ruth Spiro Board Books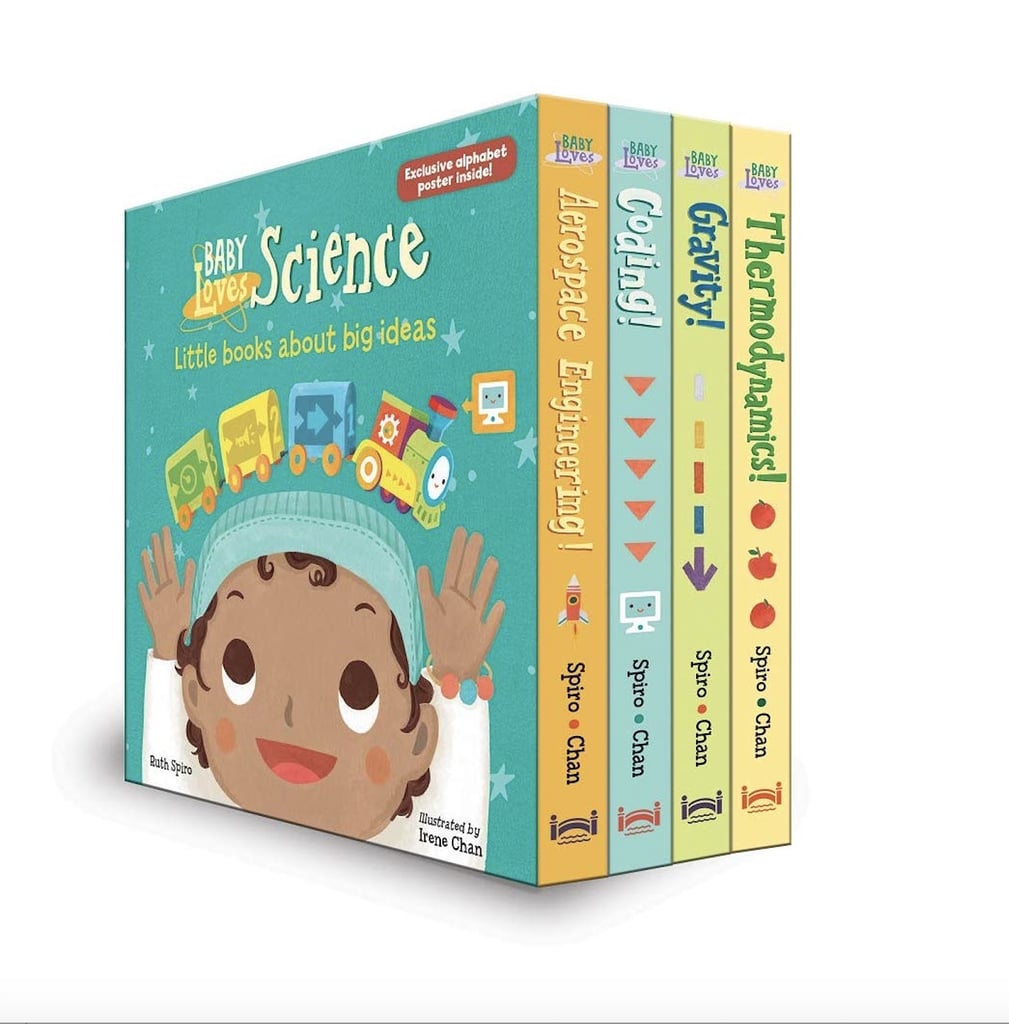 "Ruth Spiro's books, like the Baby Loves Science Board Boxed Set [86] ($25) teach even the youngest babies about science, politics, their bodies, and more. They're all so cutely illustrated and fun to read!" — AS
Angel Dear Bulldog Blankie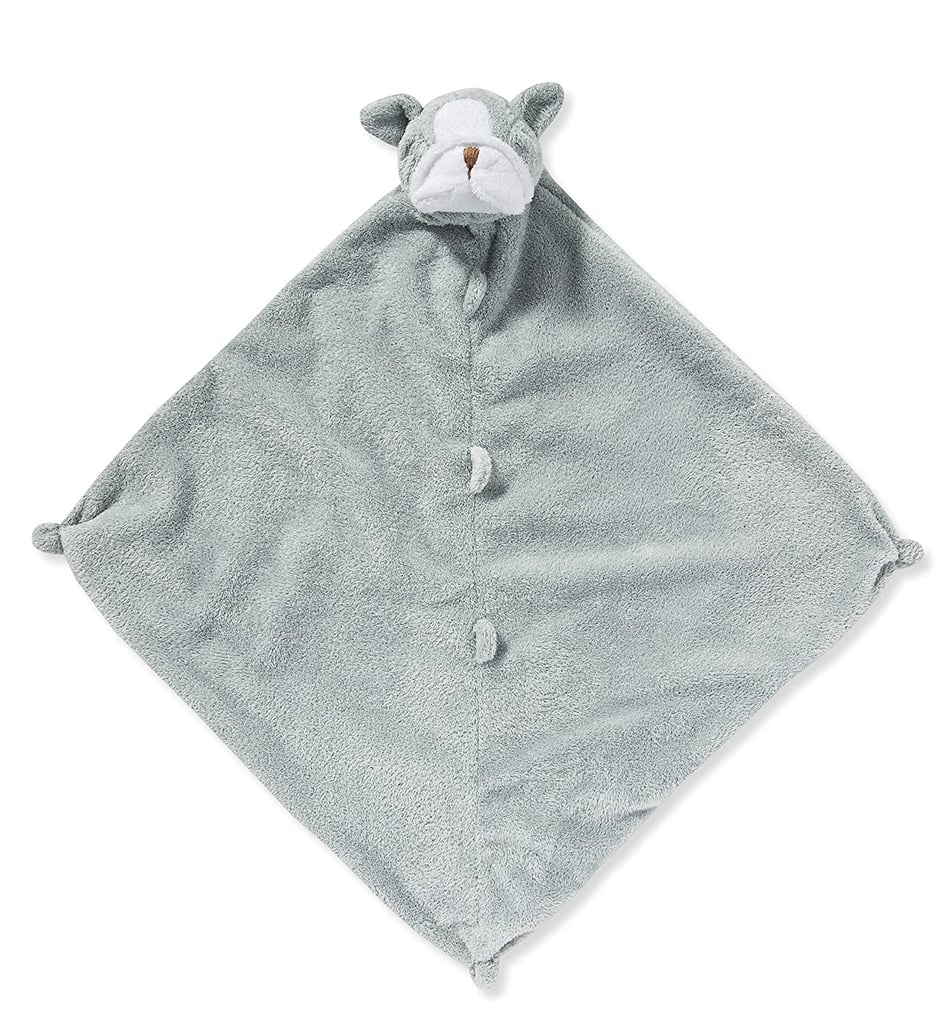 "The brand is best known for its adorable little blankies, and I fell in love with them. How sweet is this Angel Dear Bulldog Blankie [87] ($13)?!" — LH
Dapple Fragrance-Free Bottle and Dish Soap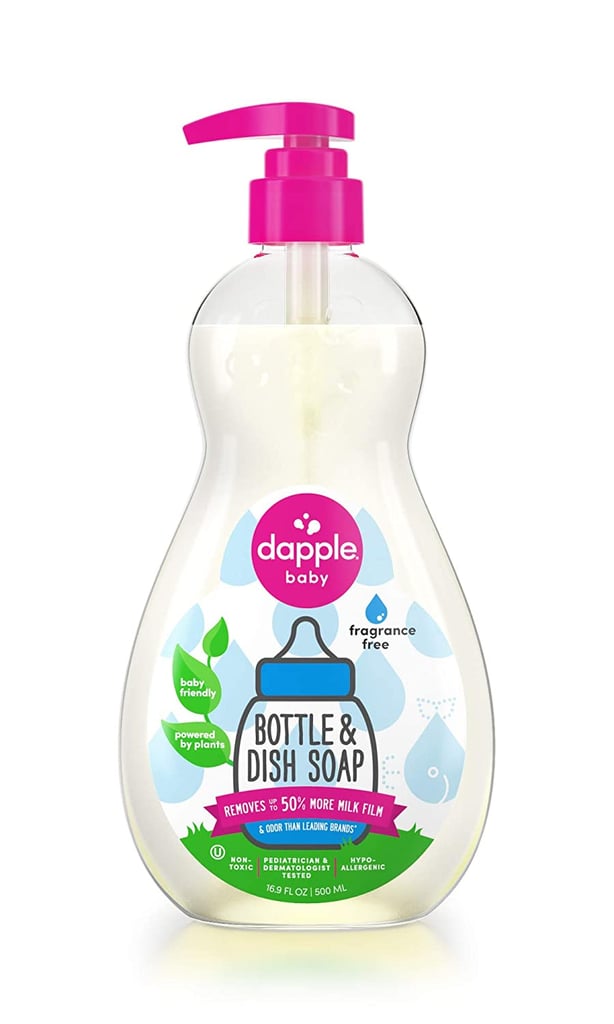 "At the beginning, I was paranoid about anything and everything that touched my baby, including dish soap residue. The Dapple Fragrance-Free Bottle and Dish Soap [88] ($6) is totally green and made with all-natural ingredients. But it also works really well and totally gets rid of milk residue and smells." — Kate Stahl
Zutano Itzy Bitzy Cozie Hat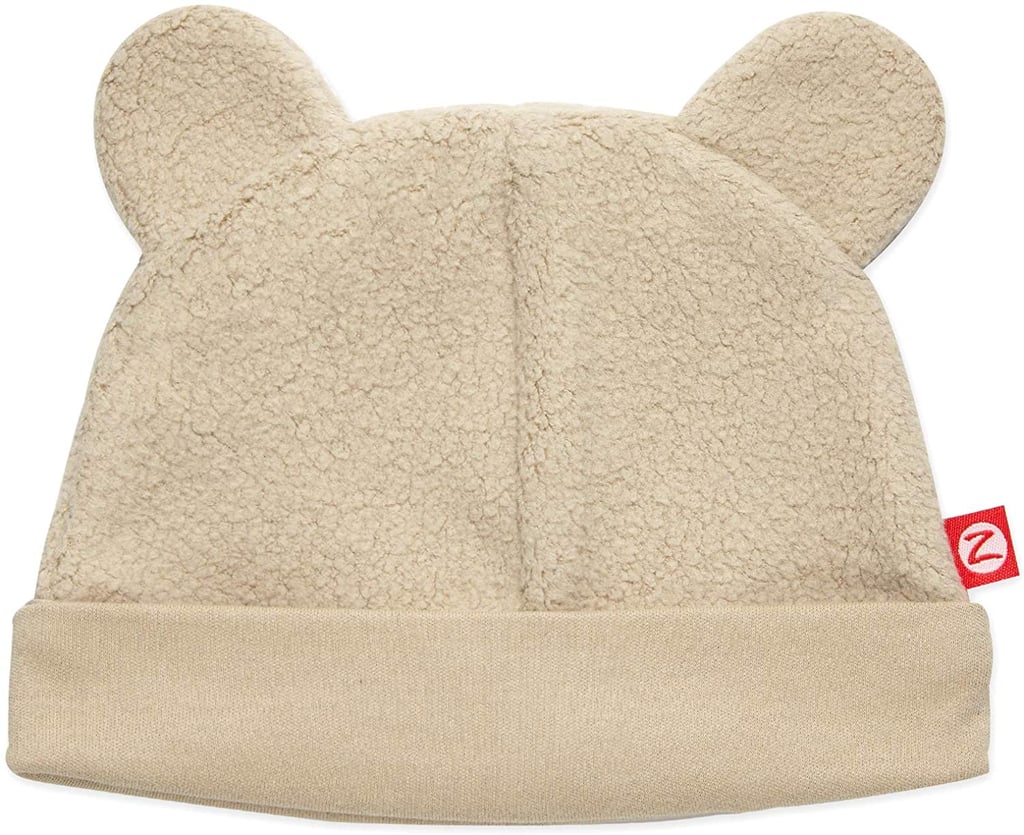 "No matter where you live or what time of year your babe is born, a cozy hat is an essential baby product. I was given this adorable Zutano hat [89] ($15) by a friend, and my babe loved wearing it on cool afternoons or while we were on a long early-morning walk." — SL
Aden + Anais Crib Sheets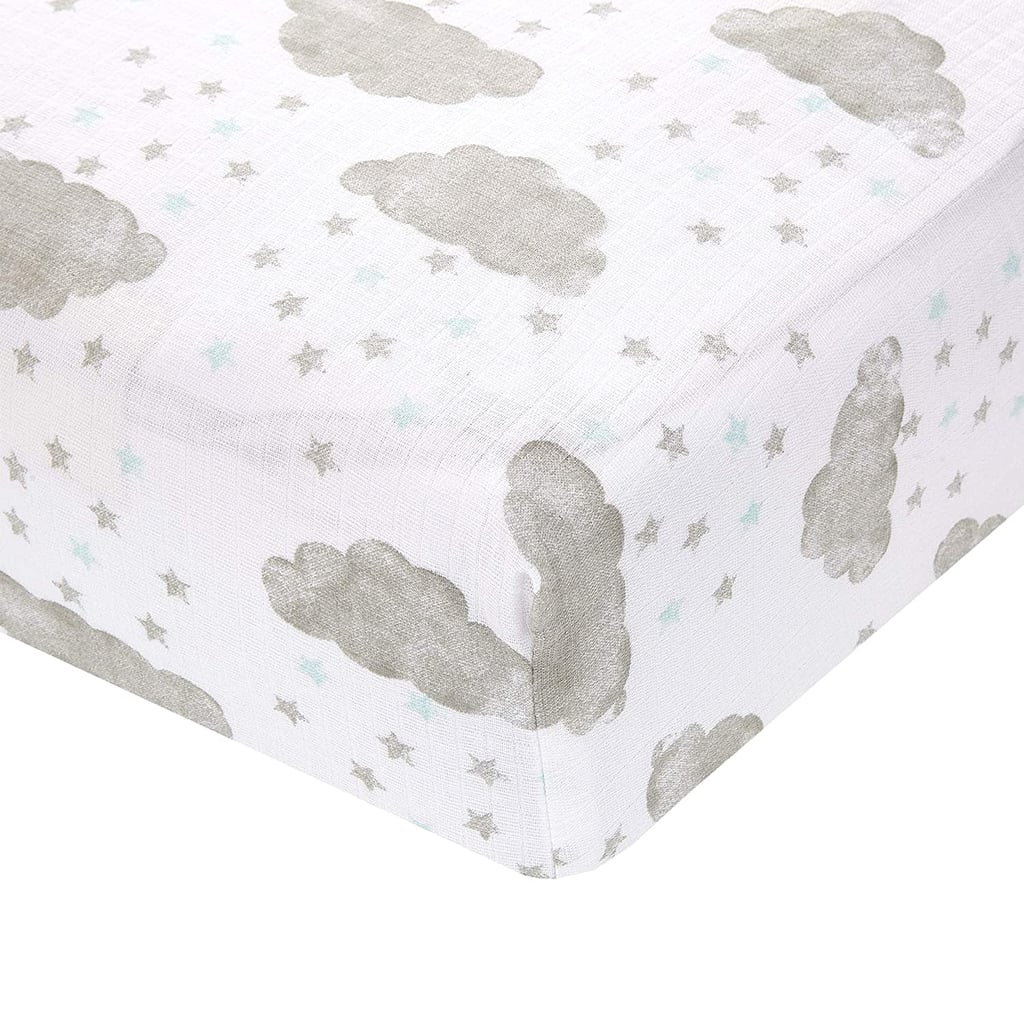 "Aden + Anais swaddle blankets have become ubiquitous, and for good reason. Turning that same soft muslin into Aden + Anais Crib Sheets [90] ($17) was a natural next step for the brand. I love how breathable these are, and the sweet patterns don't hurt either!" — LH
Boon Grass Drying Rack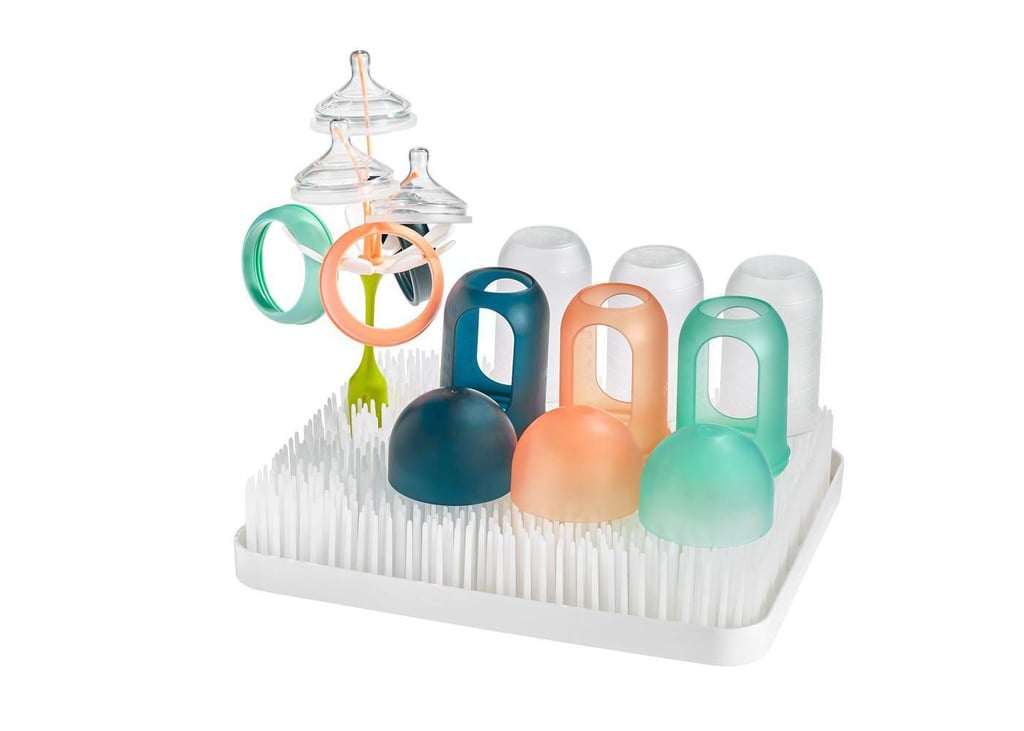 "Hand-washing bottles can be a pain (and I hated that my kitchen counters were overtaken by baby stuff for months), but at least Boon's Grass Drying Rack [91] ($20) makes the clutter cute." — Kate Stahl
Medela Freestyle Flex Compact and Portable Double Electric Breast Pump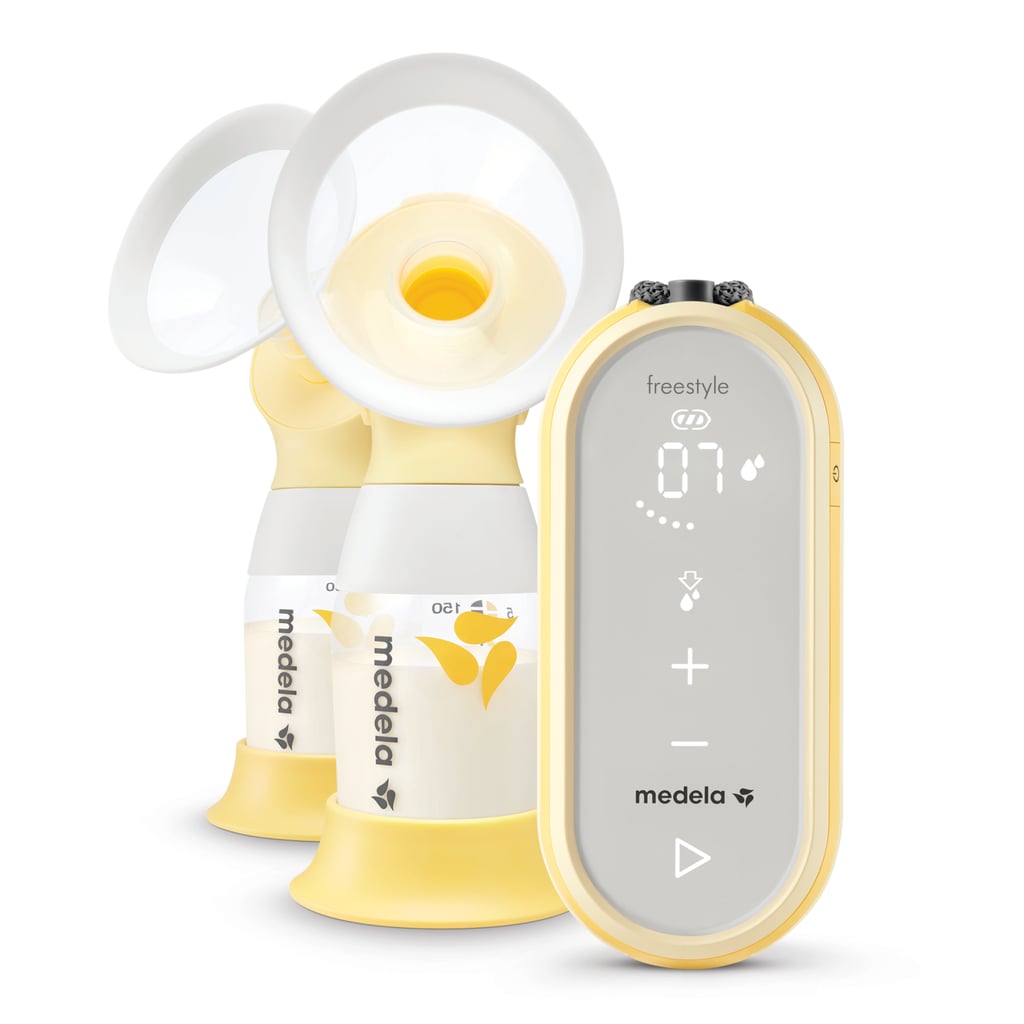 "If you haven't invested in a hands-free pump, I would highly recommend it. I used the Medela Freestyle Flex Compact and Portable Double Electric Breast Pump [92] ($324) and loved how portable it is. You can literally throw it in your purse. While I never really liked pumping, this pump made it bearable. It's expensive, but it could definitely last through multiple babies." — Kate Stahl
Cuddle + Kind Dolls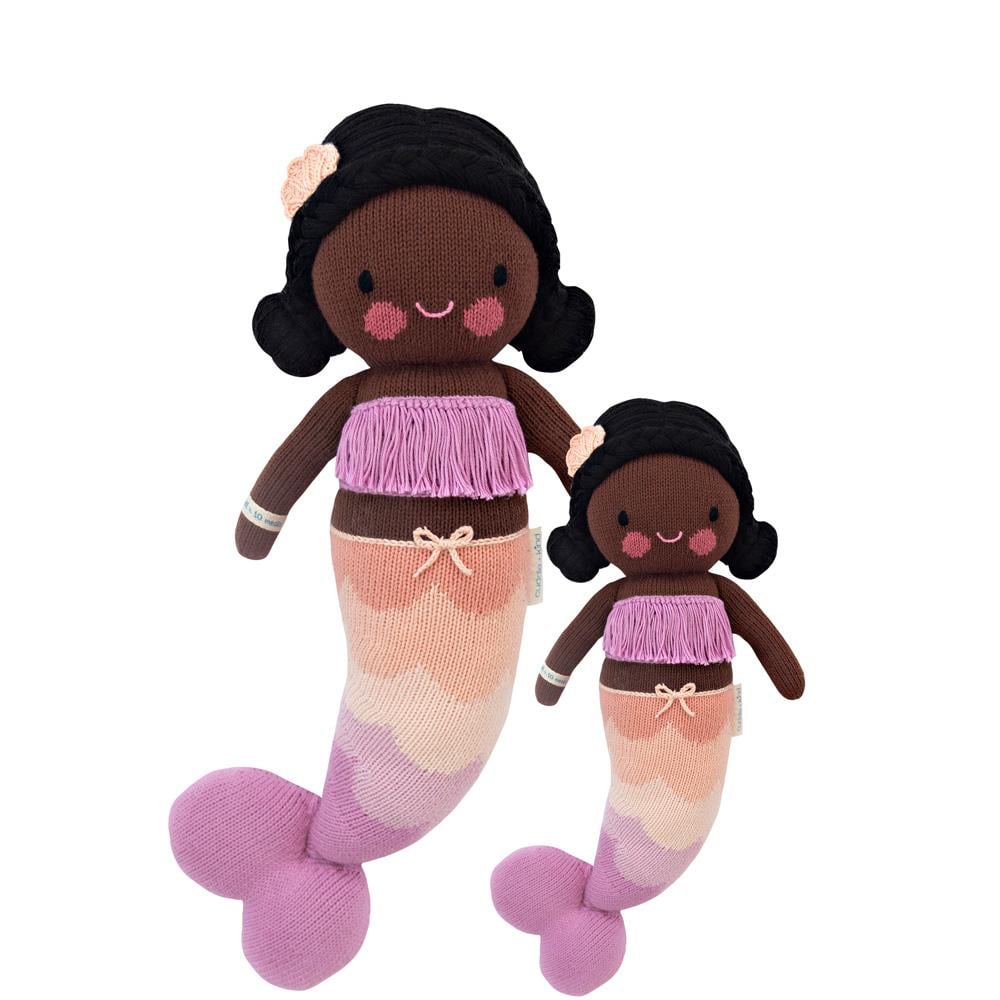 "There aren't many stuffed animals that you actually feel kind of cool buying, but Cuddle + Kind's Knit Dolls [93] ($52 and up) definitely qualify. Maya the Mermaid [94] (pictured), Zoe the Unicorn, and Elliott the Fawn, and all the other options are soft, cuddly, and, yes, totally cool." — Kate Stahl
Mustela 2-in-1 Hair and Body Wash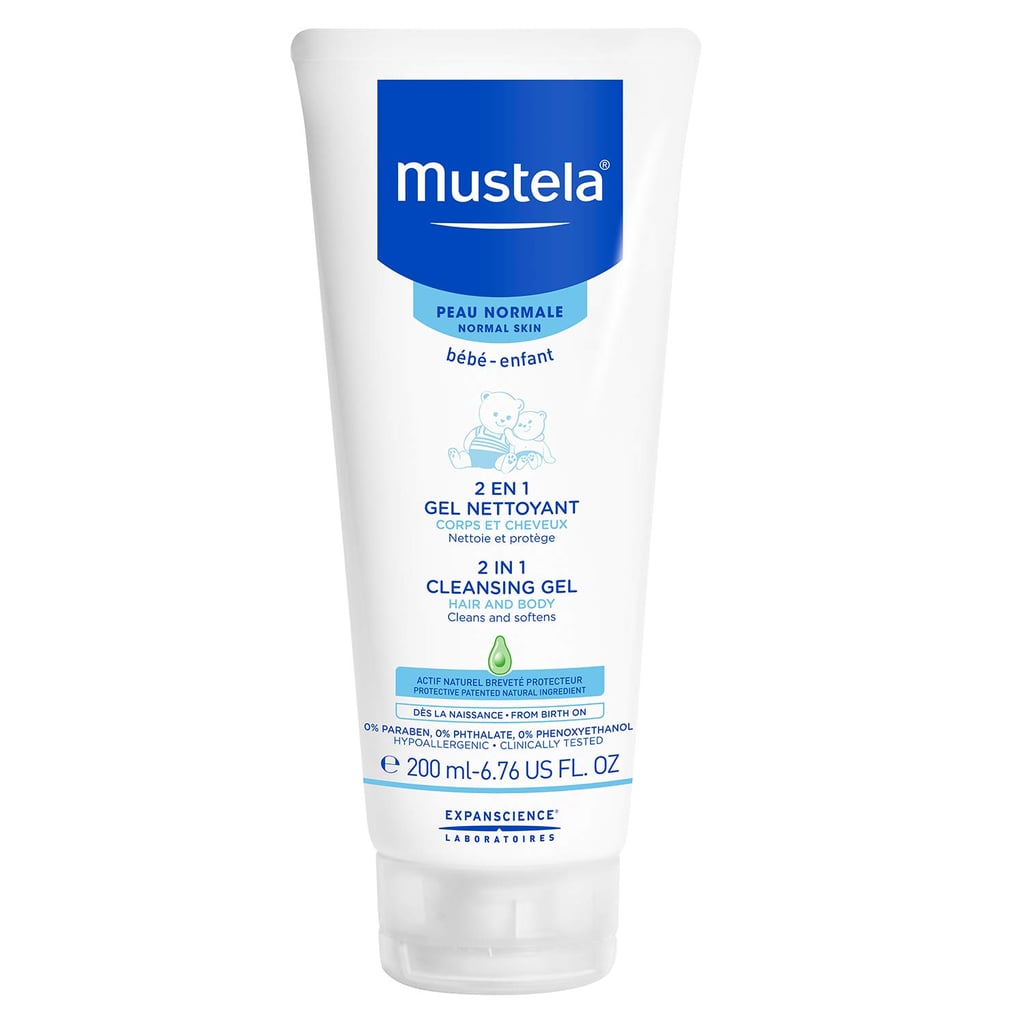 "I've been using Mustela 2-in-1 Hair and Body Wash [95] ($11) on my daughter since she was born, and I'm still in love with the scent. Her hair always still smells dreamy when she wakes up the next morning." — Kate Stahl
Anthropologie Moroccan Wedding Pouf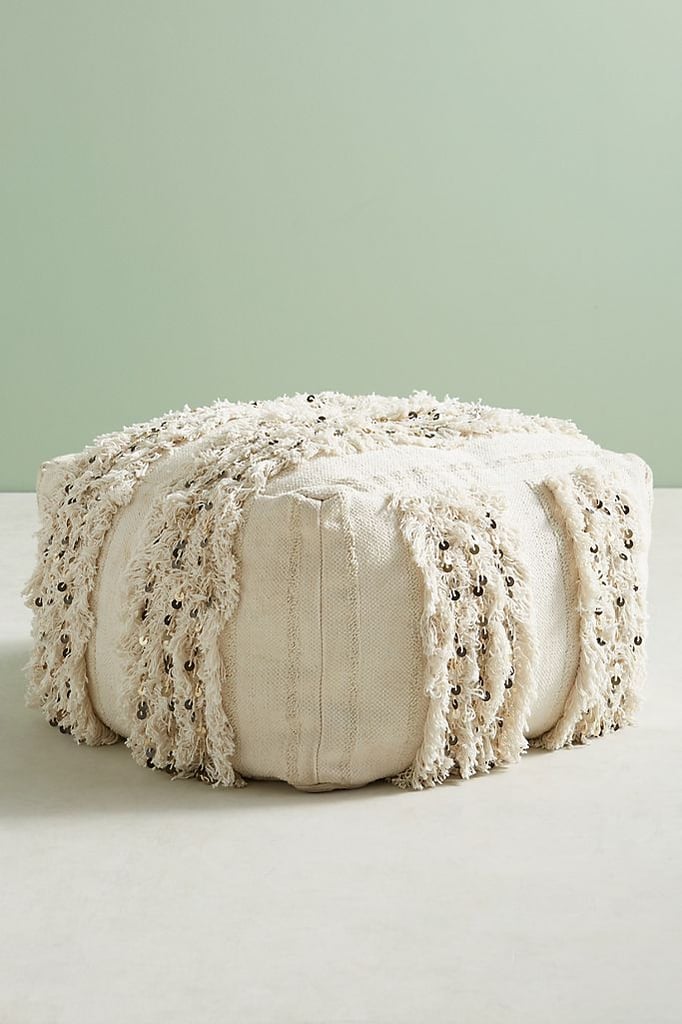 "If you have illusions of transitioning your nursery into a big kids' room and teen room, then a Anthropologie Moroccan Wedding Pouf [96] ($298) is actually a great investment. I hope my daughter will continue to think it's as cool as I do in time, but if she doesn't, I'll happily put it in my room." — Kate Stahl
PB Kids Comfort Swivel Glider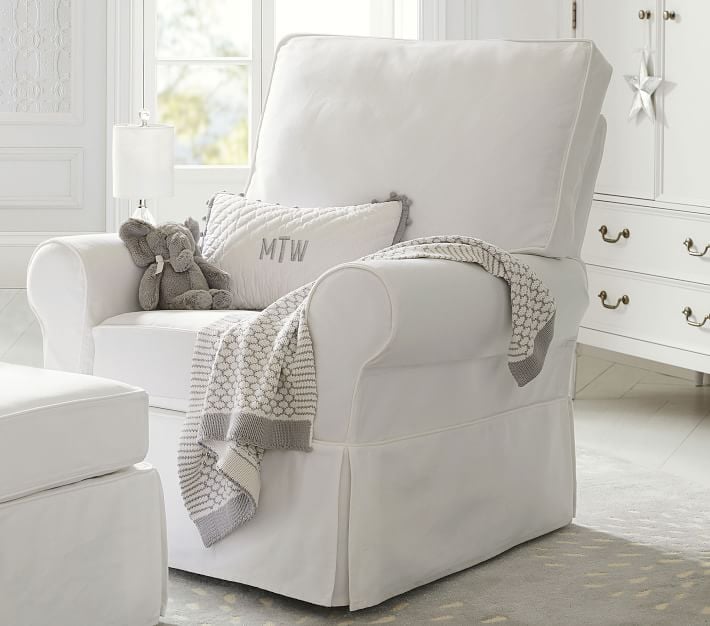 "If there's one thing I recommend splurging on as a new parent, it's a great glider, and my PB Kids Comfort Swivel Glider [97] ($1,299) has been a ridiculously comfortable godsend. My mom thought I was crazy when I got it in white, but the slipcover stands up well to bleach — and believe me: it's gotten its fair share!" — Kate Stahl
Lansinoh Nipple Cream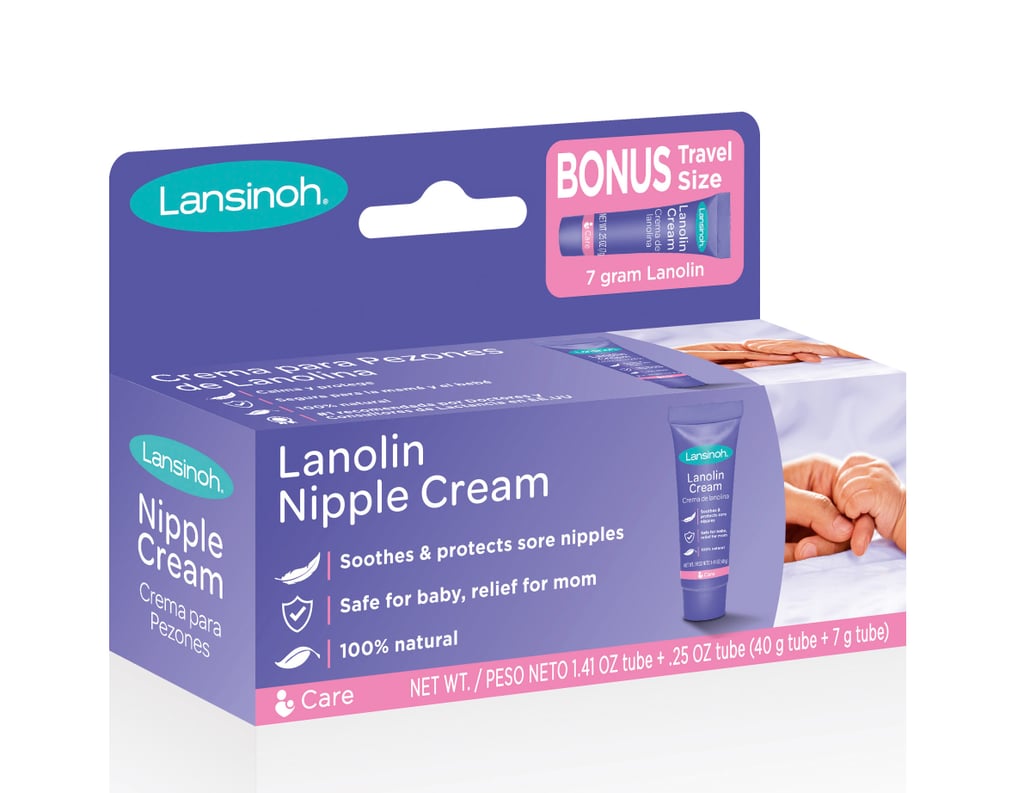 "This cream isn't just for sore nursing nipples; I used Lansinoh Nipple Cream [98] ($12) on my dry, cracked hands, around my cuticles, on the rough patches of my elbows, and even on my babe's sore tushie. It's a miracle cream." — SL
Angel Dear Curved Pillows and Blankies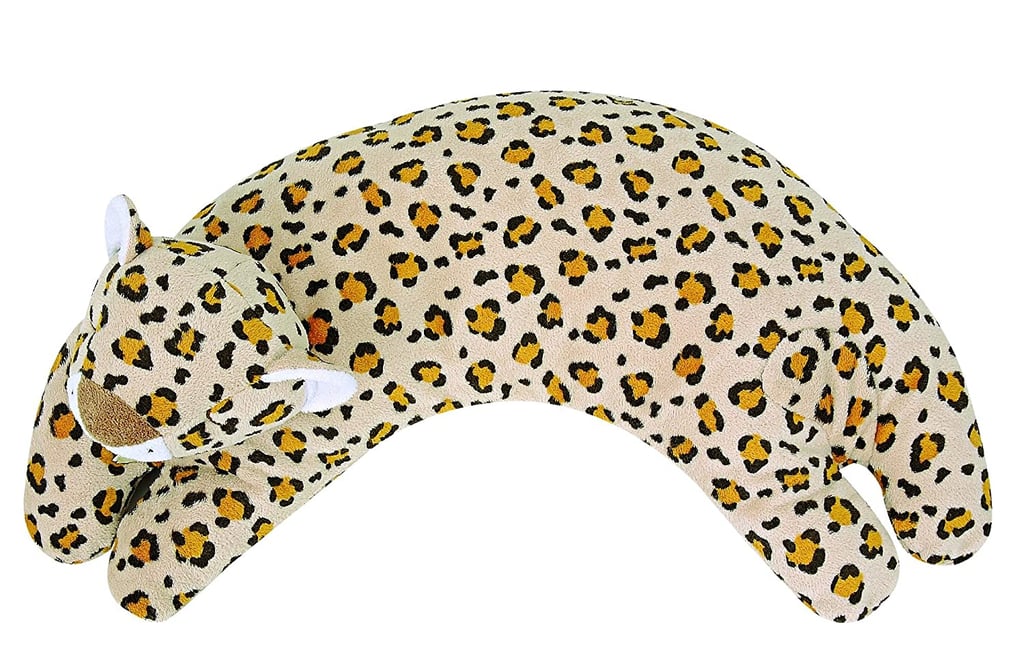 "I was never personally a fan of those wraparound nursing pillows, but the Angel Dear Curved Pillows [99] ($22-$24) provide the perfect amount of support for your arm while your baby is eating or napping." — Kate Stahl
Boon Naked 2-Position Collapsible Baby Bathtub
"Bathing a new baby is no easy task, but using the Boon Naked 2-Position Collapsible Baby Bathtub [100] ($60, originally $65) certainly helps matters. The sleek tub is great for small spaces — it collapses and can be hung from a hook or slid under the bed or bathroom vanity." — LH
Haakaa 360° Baby Toothbrush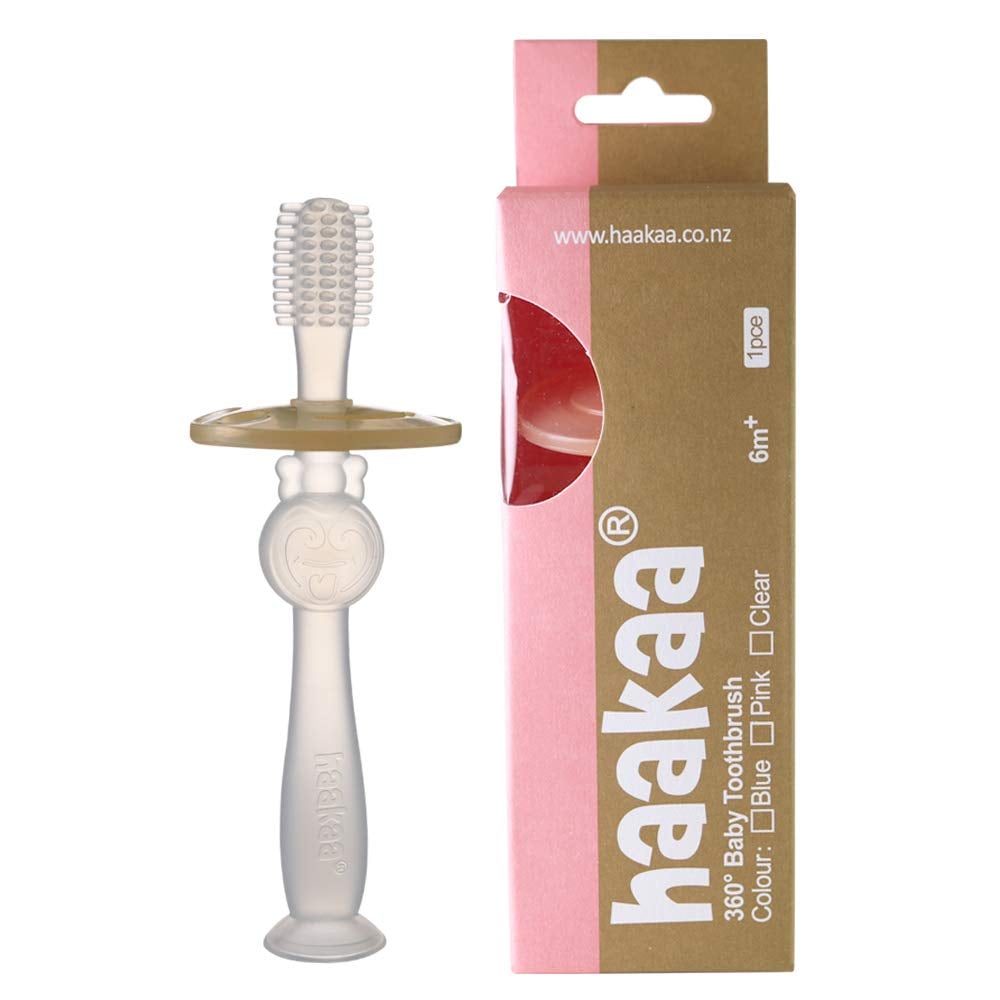 "My babe was more interested in chewing on this Haakaa 360° Baby Toothbrush [101] ($13) than actually using it to clean her new teeth. And at the end of the day, I just tossed it in the dishwasher to keep it clean and ready for another day of teething." — LH
Baby Leg Warmers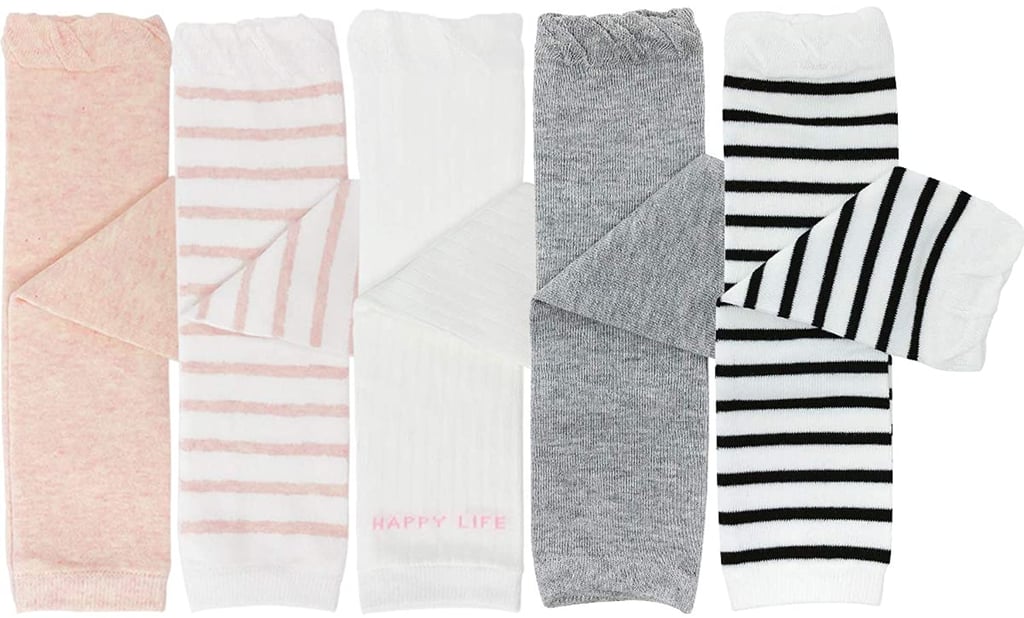 "Having a Summer baby, it took a few months before I mastered the art of getting him out and about in the cold. One of the first things I noticed was the challenge of covering that gap between where the baby's pants or onesies ended and socks began. And that's where Baby Leg Warmers [102] ($17) come into play. They offer a snug fit around little legs, and are easy to slip on and off without the trouble of a complete outfit change." — LH
Little Noses Saline Spray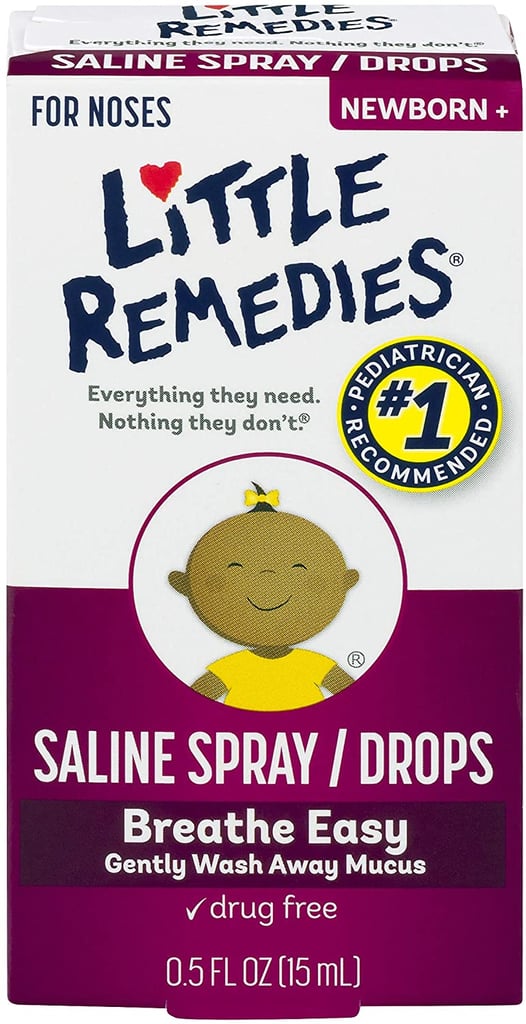 "Is there anything worse than a stuffed-up baby? Little Noses Saline Spray [103] ($4, originally $7) relieves the sniffles and helps my baby get to sleep much better when she's battling a cold." — Kate Stahl
Uppa Baby Vista V2 Stroller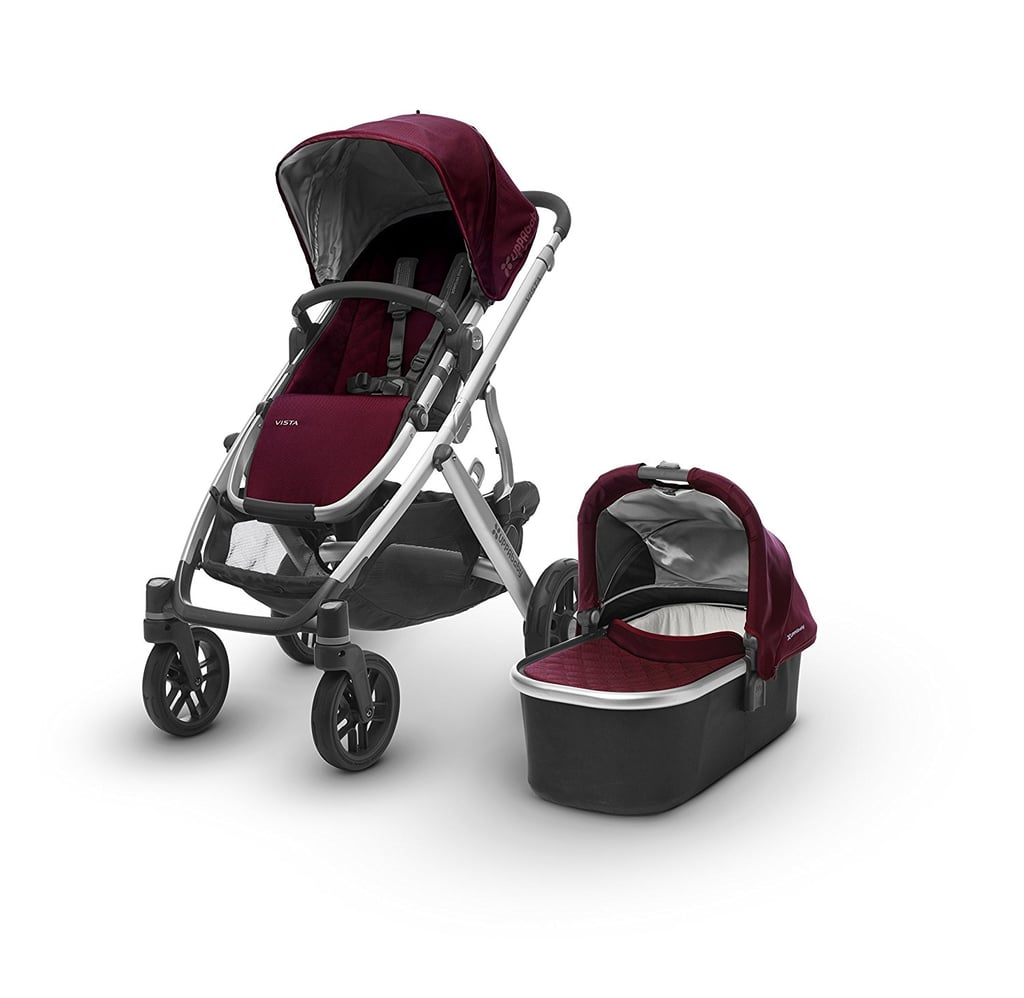 "I can't even name the myriad of reasons why I love my Uppa Baby Vista V2 Stroller [104] ($967). It has seamlessly taken my daughter from a newborn with its car seat attachment to a rear-facing baby to a toddler who loves to look out at the world. And the rumble seat add-on means it will work when we have our next child, too. The extra large basket underneath makes it perfect for shopping trips!" — Kate Stahl
Sandra Boynton Board Books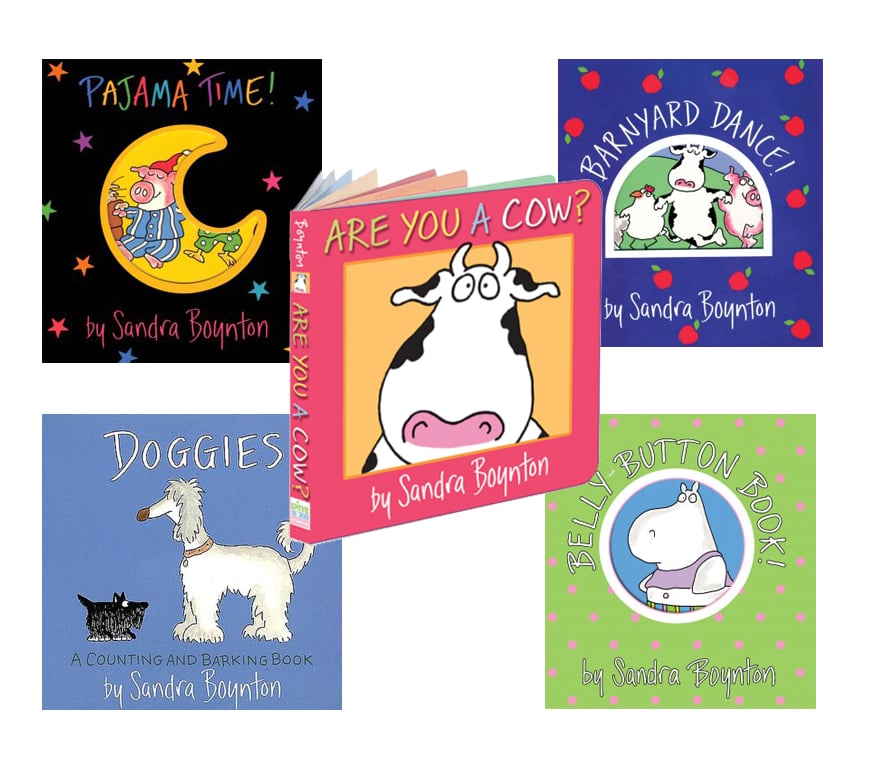 "My daughter, like most little ones, is a huge fan of board books, and she especially loves all of Sandra Boynton's Board Books [105] ($3-$5). I highly recommend you pick up one . . . or a dozen." — Kate Stahl
4moms mamaRoo 4 Baby Swing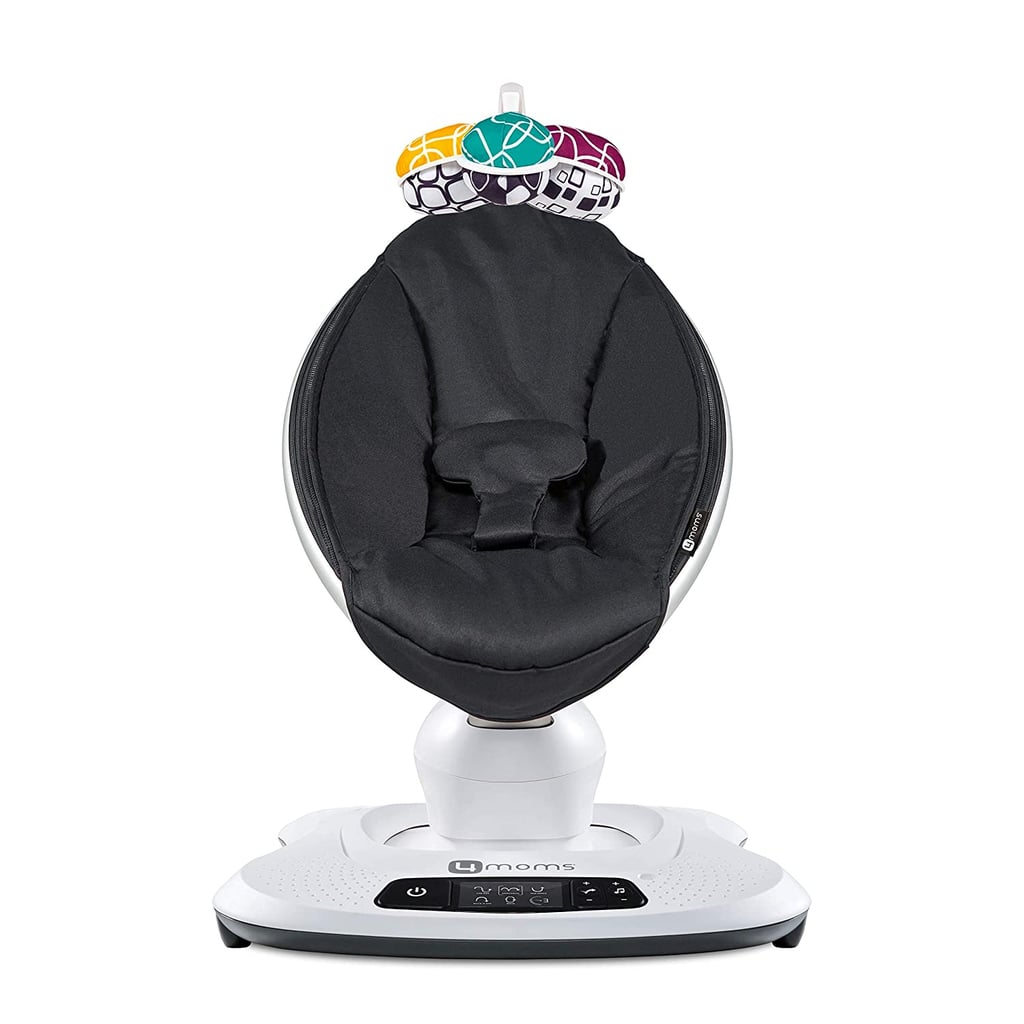 "The 4moms mamaRoo 4 Baby Swing [106] ($220) is just plain awesome. It bounces and sways in multiple directions to mimic how you move when holding your baby, it has built-in nature sounds and also connects to your iPhone, and now it comes in cute patterns, too! It's a lifesaver for the first few months during those moments when you need two hands." — Kate Stahl
Aden + Anais Classic Burpy Bib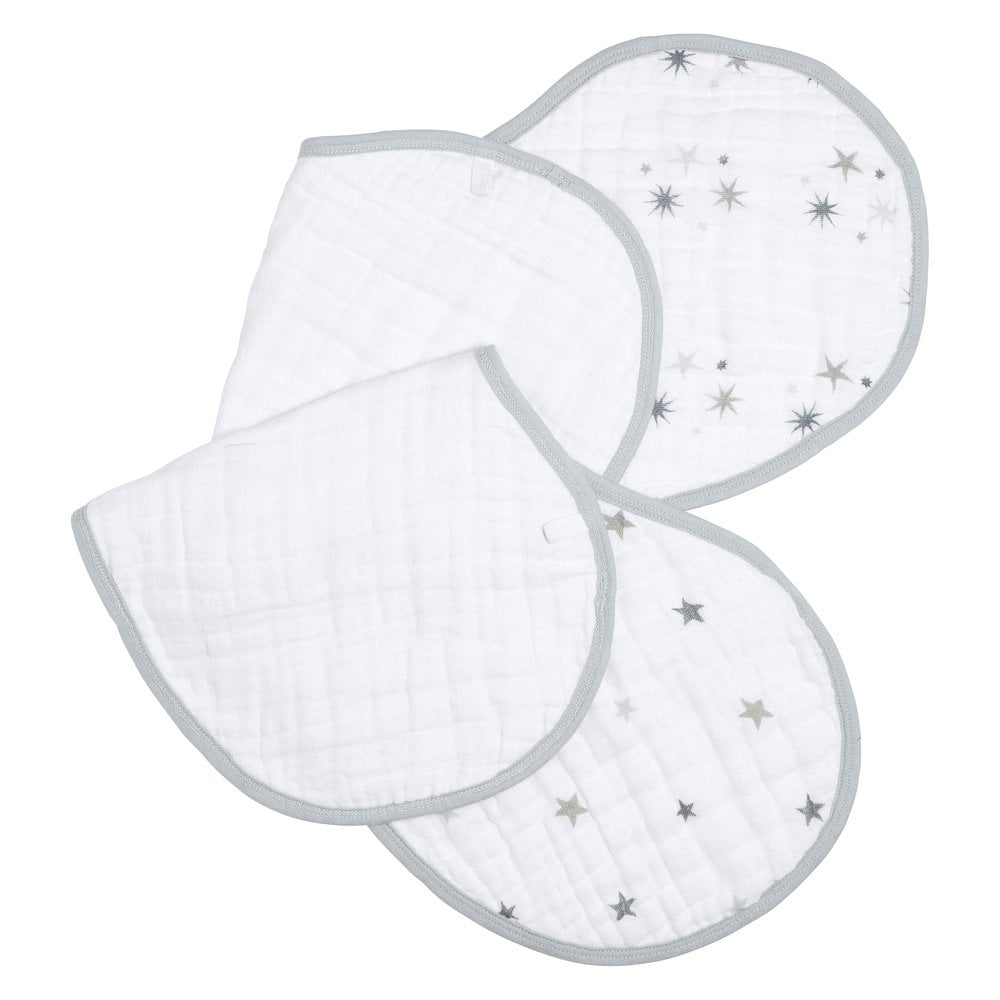 "I love all things Aden + Anais, but I'm especially partial to their supersoft Classic Burpy Bibs [107] ($22). Not only do they fit perfectly over your shoulder for a postmeal burp, but they also have little snaps so they also work as a bib for your little one." — Kate Stahl
Britax Boulevard ClickTight Cool Flow Convertible Car Seat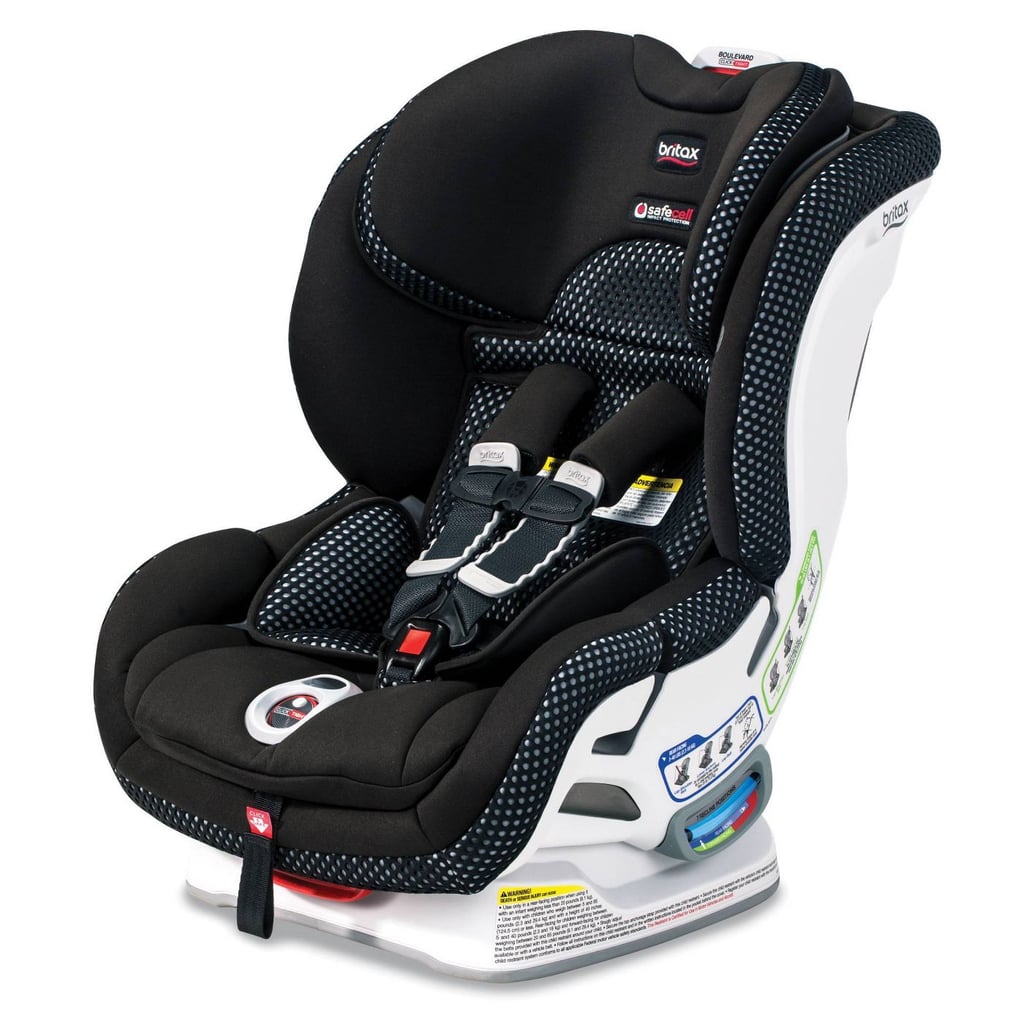 "My daughter is definitely pushing the top of the growth chart, so when she was 10 months old, I had to move her to a convertible car seat. A friend recommended the Britax Boulevard ClickTight Cool Flow Convertible Car Seat [108] ($335), and I'm so glad I made the investment. This car seat feels like it could survive anything — from a fender bender to the constant barrage of snacks and sippy cup spills my daughter inflicts upon it. I have no doubt it will last through a second child and beyond." — Kate Stahl
Simple Joys by Carter's Onesies
"For those first months, no piece of clothing was more vital to me than a white onesie, which my daughter wore every day, all day (underneath her many cute outfits, of course). I found the best to be good-old Simple Joys by Carter's Onesies [109] ($20 for eight). Soft, comfy, and washes beautifully — what more could you ask for in a onesie?" — Kate Stahl
Maclaren Quest Stroller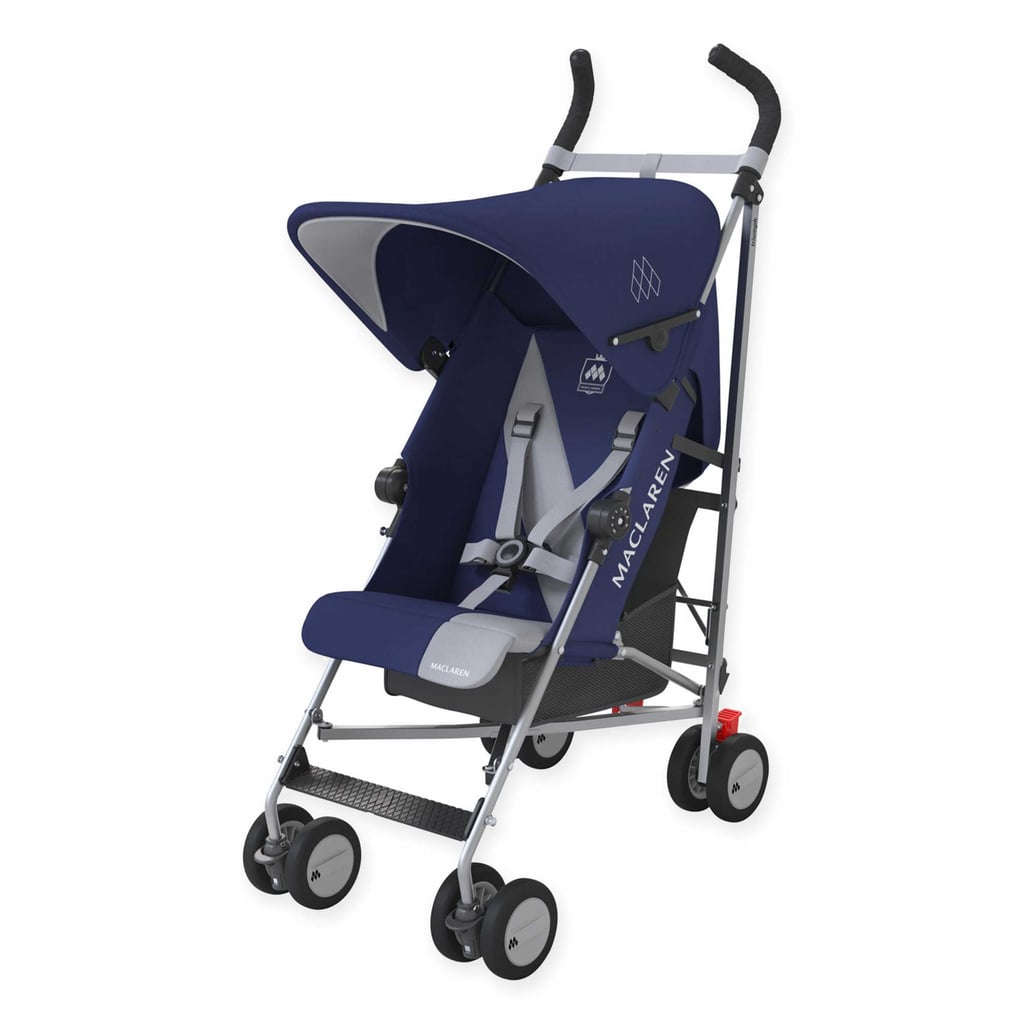 "As much as I love my Bugaboo, I couldn't live without my Maclaren Quest Stroller [110] ($325). It's lightweight, folds with one hand, and easily fits in the trunk (without taking up much room) to make taking my toddler out for the day as easy as can be." — RG
Bright Stars Lots of Links Peg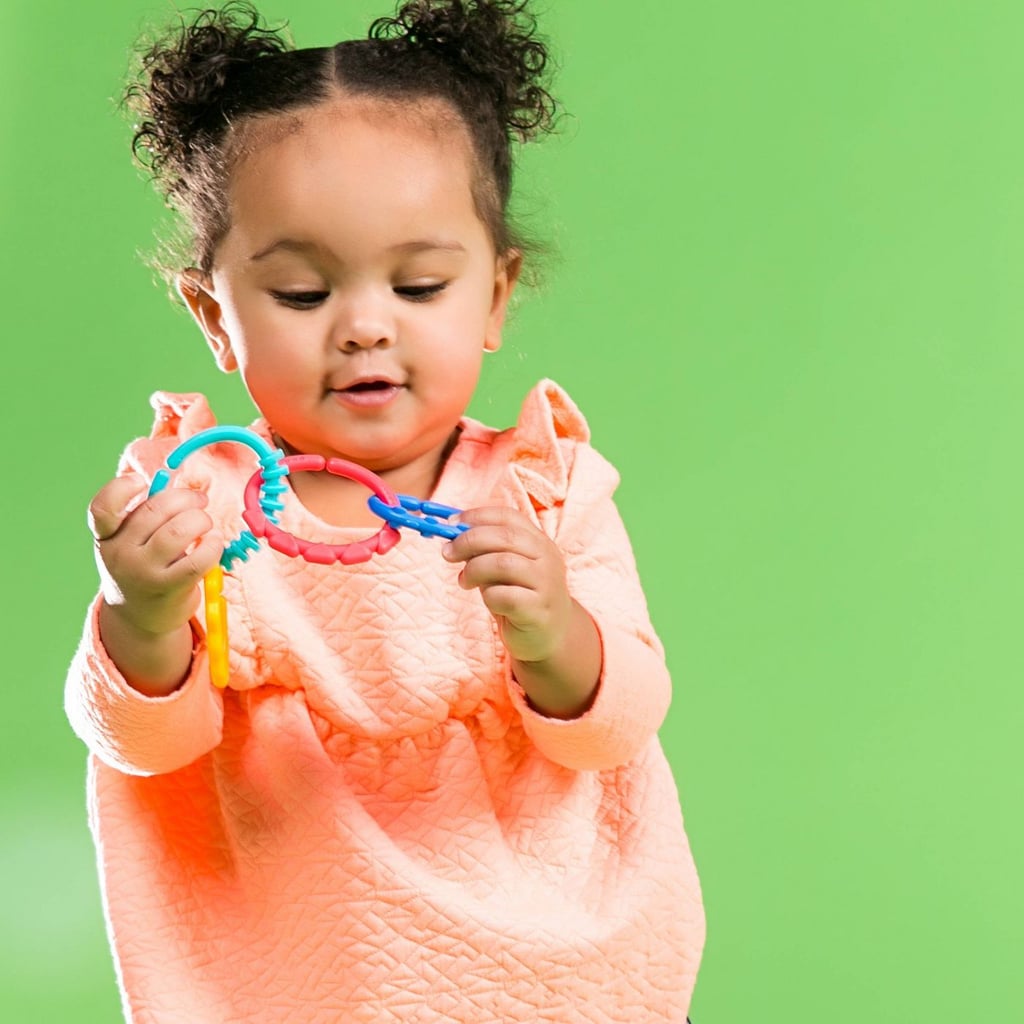 "They might not be the cutest or most exciting toys in the toy store, but Bright Stars Lots of Links Peg [111] ($4) are certainly one of the most versatile (and inexpensive!) baby buys that I've made. They're great for little teethers, can easily be switched up to avoid boredom, and turn most any little toy into a take-along stroller or car seat activity." — LH
Bodreaux's Butt Paste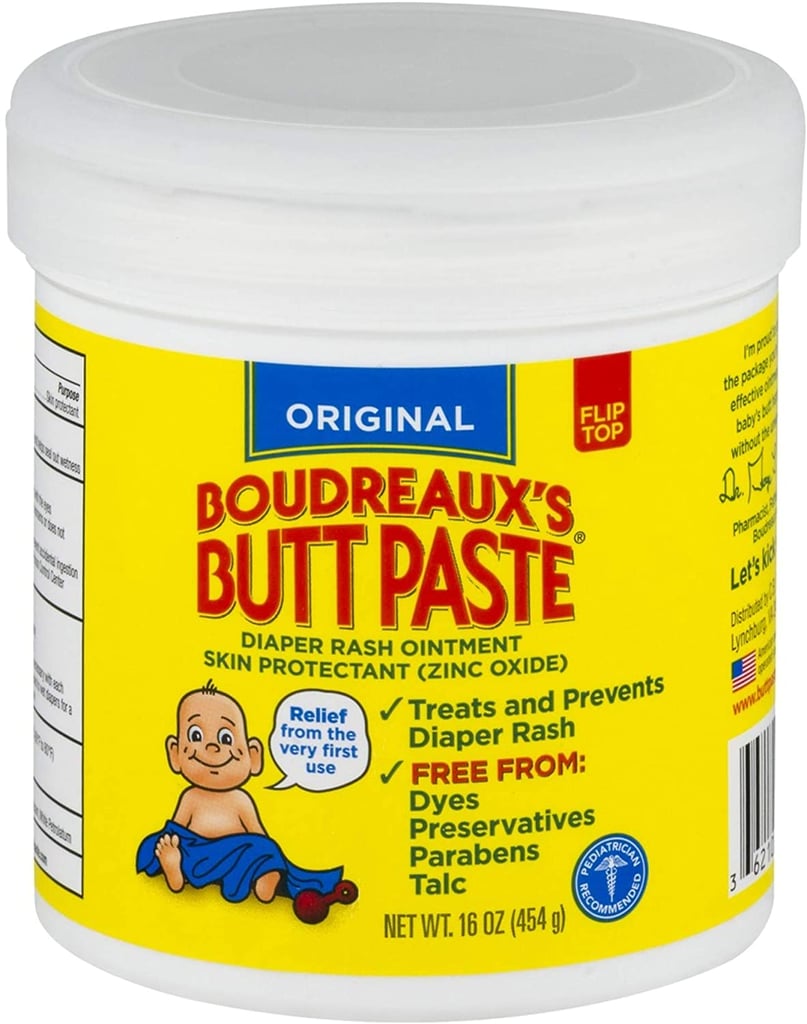 "I'm pretty sure I've tried every single kind of diaper cream out there, but I always come back to Boudreaux's Butt Paste [112] ($14, originally $17). I swear it's the only thing that worked for my daughter, and this might be weird, but I kind of love the smell. Get the big jar; you won't regret it!" — Kate Stahl
Cetaphil Gentle Skin Cleanser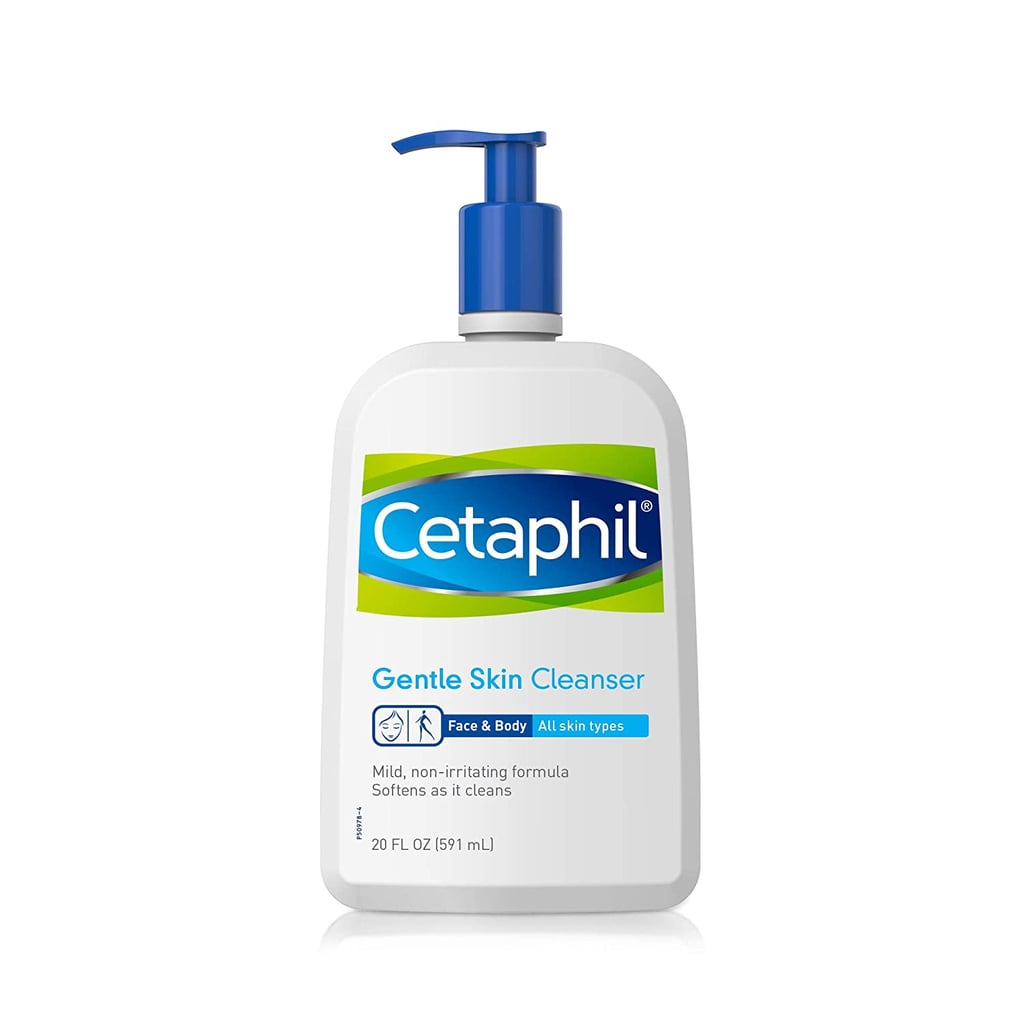 "My youngest was born with a mild but annoying case of eczema. We tried a number of expensive, eczema-specific cleansers, but the dermatologist recommended a drugstore favorite, Cetaphil [113] ($10, originally $16), and it worked beautifully. The whole family has converted now." — RG
California Baby Super Sensitive Shampoo and Body Wash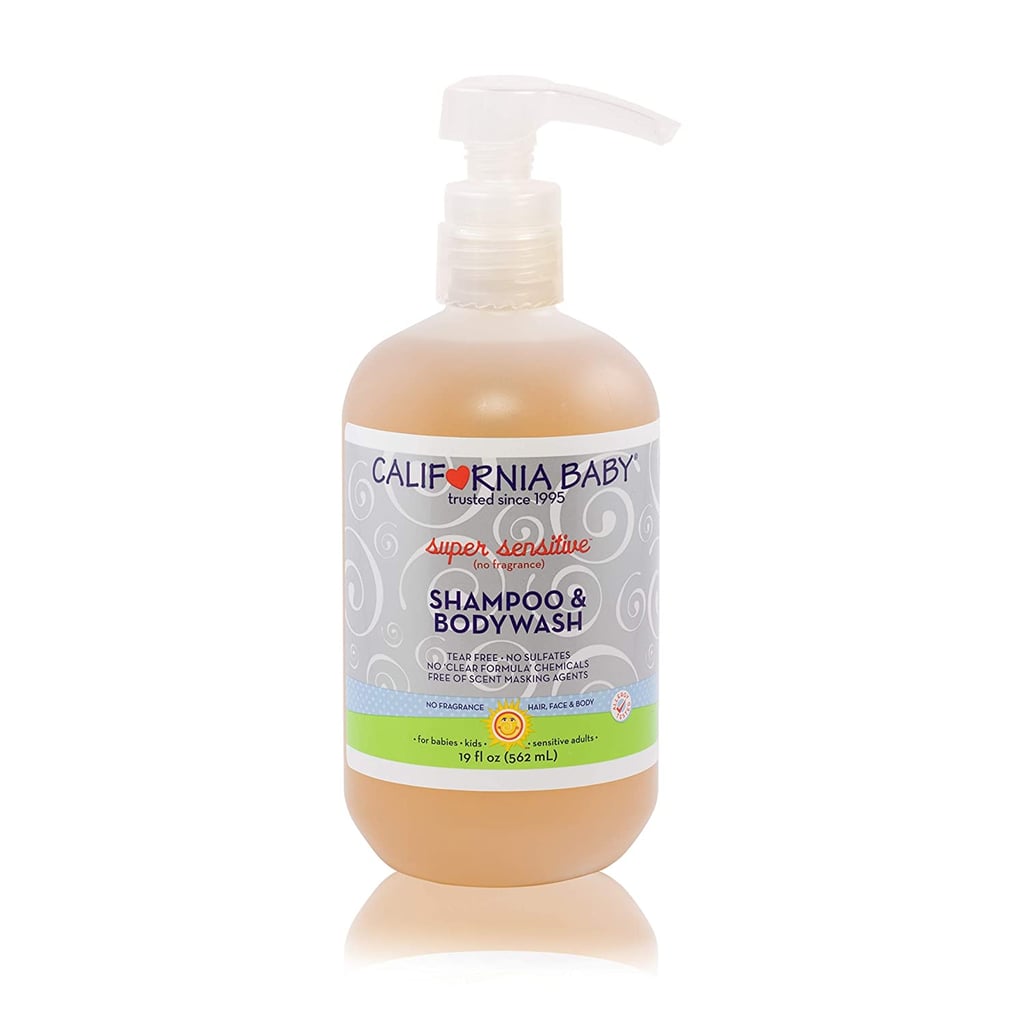 "My daughter has sensitive skin, and California Baby [114] ($33) products leave her clean without any irritation. And her hair is always nice and soft after a big bubbly bath." — SL
Peg Perego Primo Viaggio Car Seat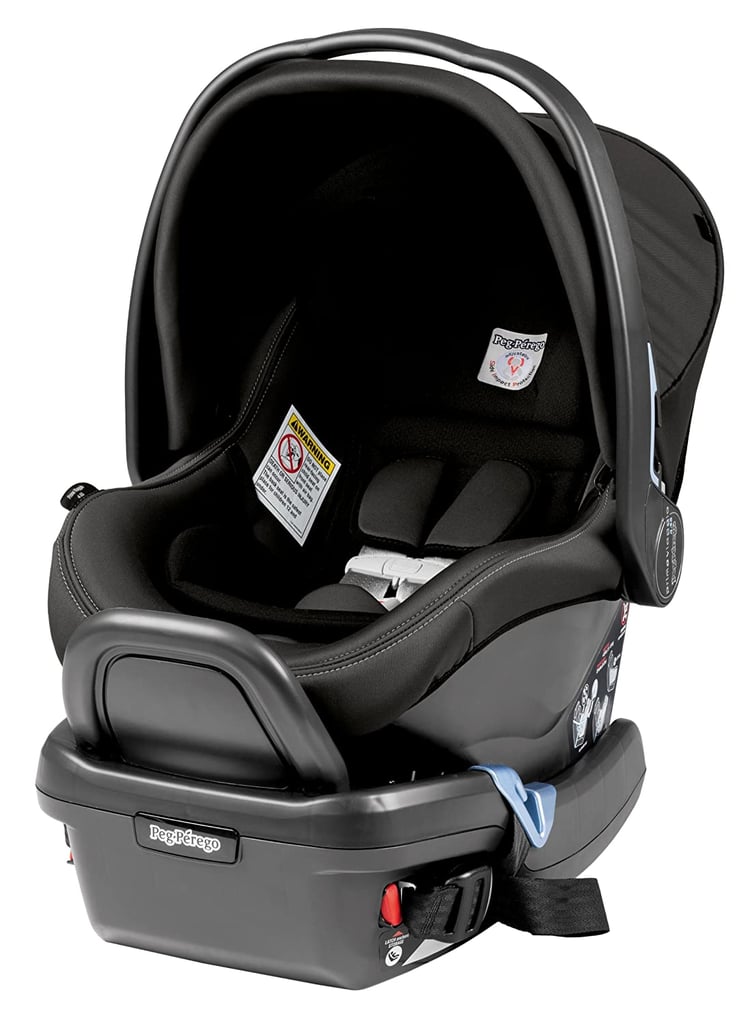 "When my daughter was born, my husband and I (and our dog) were living in a fourth-floor walk-up. I was worried that the Peg Perego Primo Viaggio Car Seat [115] ($300) might be too heavy for me to get upstairs, but I was wrong. It's so easy to carry, so easy to attach to a stroller, so safe, and so sleek." — Kate Stahl