NYC Teacher Limits Students' Bathroom Time
Hold It! That's What One Teacher Is Telling Students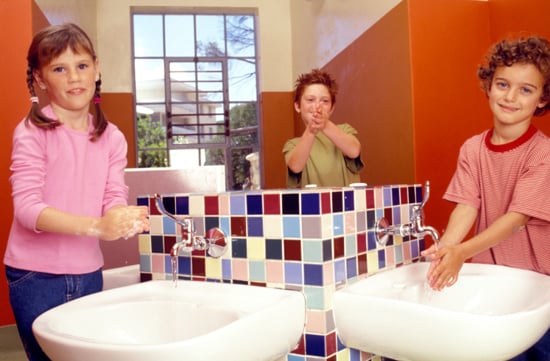 How long can your child hold it? If she's in Stephanie Warner's class at a Brooklyn elementary school, let's hope she can hold it for a while!
The fifth-grade teacher has enacted a new policy to keep kids sitting at their desks and out of the bathroom. At the start of each week, the teacher hands out three bathroom passes to each student in the class. The kids then have three windows throughout the day during which they can use the vouchers to visit the restroom. If the tots still have their passes at the end of the week, they can trade them in for small prizes like pencils and erasers. According to one of the students, the teacher started the new program "because some kids just go for fun. They just want to skip class."
Though New York public schools do not have a bathroom limit policy, parents are up in arms complaining that their children's health — bladder infections and more — is at stake. The school's principal has put an end to the program following the uproar, but I want to know — do you agree with the teacher's reasoning behind instituting the policy?