Is Naming Your Child a Less Common Name Narcissistic?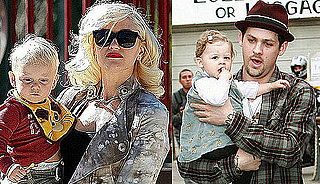 Aside from having a very popular name, my brother Michael is a "junior" and said if he had kids he'd never have a namesake because he'd want his son to have his own identity. This, and the fact that I never wanted my children to have to answer to "Michael M." or "Mary L." in a classroom, is why I chose uncommon monikers for my kids. But according to a researcher on a study published in the Journal of Social Psychological and Personality Science, choosing a unique name may be a sign of narcissism. A Lemondrop report said:

As Jean Twenge, PhD, one of the researchers concluded, "The most compelling explanation left is this idea that parents are much more focused on their children standing out. There's been this cultural shift toward focusing on the individual, toward standing out and being unique as opposed to fitting in with the group and following the rules." Then she went in for the kill: "I think it is an indication of our culture becoming more narcissistic," Twenge says.