Natalie Portman Does Not Know the Sex of Her Baby
Natalie Portman Does Not Know the Sex of Her Dancing Baby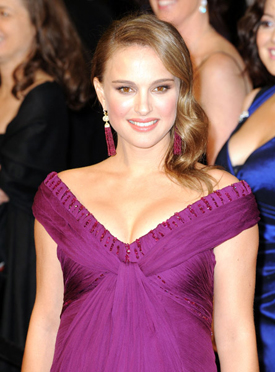 Don't stock up on blue gifts quite yet! Following her acceptance of the best actress award at last night's Oscars ceremony, Natalie Portman put rumors about a baby boy to rest, telling a room full of press that she does not know the sex of her impending arrival.
The expectant mama, who strode the red carpet in an off-the-shoulder, purple Rodarte gown, also told reporters that her baby appeared to be enjoying the show, particularly the musical portions.
The baby was definitely kicking a lot during the song portion of the show. Little dancer.
As someone who enjoyed Reese Witherspoon's performance in Walk the Line even more because my swollen belly was bouncing with my unborn son's toe tapping, I found some extra humor in Natalie's comments. Did you ever experience an extra flutter of activity when music was played?