Natural Skin Care For Baby
Do the Kids Use More Natural Products Than Mama?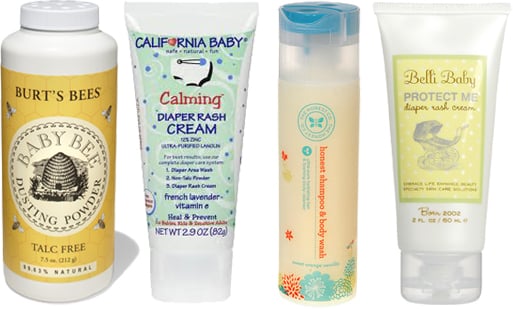 Moms want what's best for their lil ones, so is it possible that baby's using healthier products than mama? Today's New York Times looks at the skyrocketing growth in the sale of premium skin care products (including organic and natural products) — showing that sales have jumped 68 percent over the past five years, while baby care product sales have only increased 16 percent.
Needless to say, finding lotions and soaps free from parabens, sulfates, and phthalates costs significantly more than traditional options, but several moms interviewed in the article said they consider the purchases a necessity, not a luxury, for their tots. As one mama said:
"I am not necessarily into natural lines myself. But it was important for me to find pure and nontoxic products for my kids because I feel like their skin is so new."
What about your home — do your kids use healthier products than you do?