New Four-Sided Bib From Bebe au Lait
Bebe au Lait's Four-Sided Quibs: Kid-Friendly or Are You Kidding?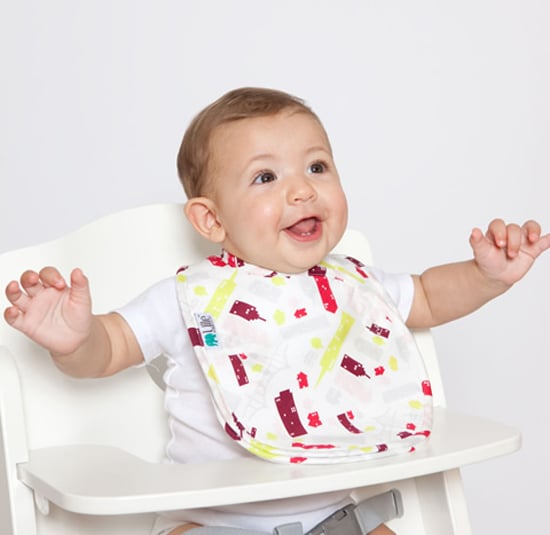 We're all for convenience products, but is a four-in-one bib really necessary? Yes, says Bébé au Lait! The brand (which also makes Hooter Hiders) just launched Lille by Bébé au Lait, a line of hooded towels, blankets, and the very cleverly named Quibs. Touted as the "world's first quadruple bib," a Quib ($14 each) is a reversible bib offering four sides. Two are made of terry cloth, while the other two feature Lille's signature cityscape (shown above), swirls, or fishies prints. Oversize for maximum coverage, Quibs have two double-sided magnets, making them easy to put on and take off, but the real draw is those four sides, which means you won't have to wash the bib after every meal. So what do you think? Is this a genius invention or just another cute, but unnecessary baby product? Weigh in below!