Thousands flocked to Las Vegas for the ABC Kids Expo last Fall, and if you think you've seen everything there is when it comes to baby and kid gear, you're in for quite a surprise next year. More than 3,000 exhibitors showed off their latest creations at the largest annual juvenile-products trade show in North America, and we got a firsthand look at most of them.
While strollers and car seats, bottles and diaper bags got the lion's share of attention (a self-installing infant seat is bound to do that), it's the smaller, more unique products that captured our attention. Products like a freezer- and microwave-compatible product designed to help with breastfeeding pain. A simple battery-operated product that rocks babies' car seats (while out of the car) so mom's arm can get a break. And a double stroller that is making its triumphant return to the US market this year.
If you're following us on Instagram (which you should be; we're POPSUGARMoms [1]), you saw a play-by-play as we made our way through the convention, but for the rest of the crowd, here's a peek at what will be hitting store shelves in the coming months!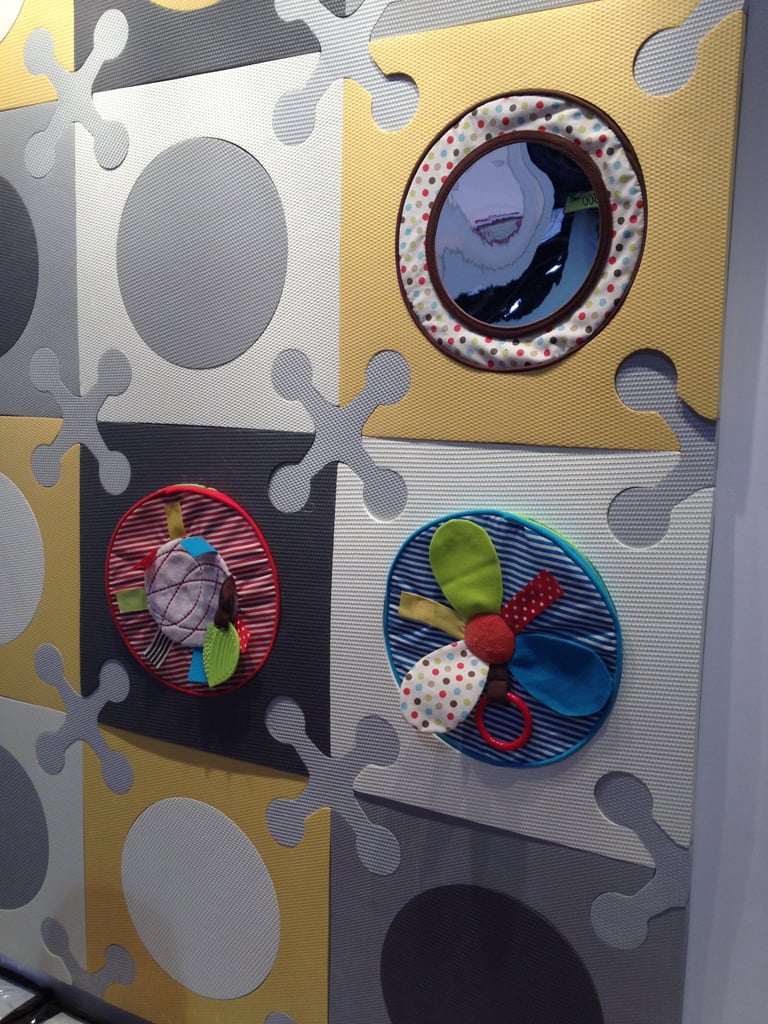 Skip Hop's new play spots come in packs of three and fit right into its play tiles.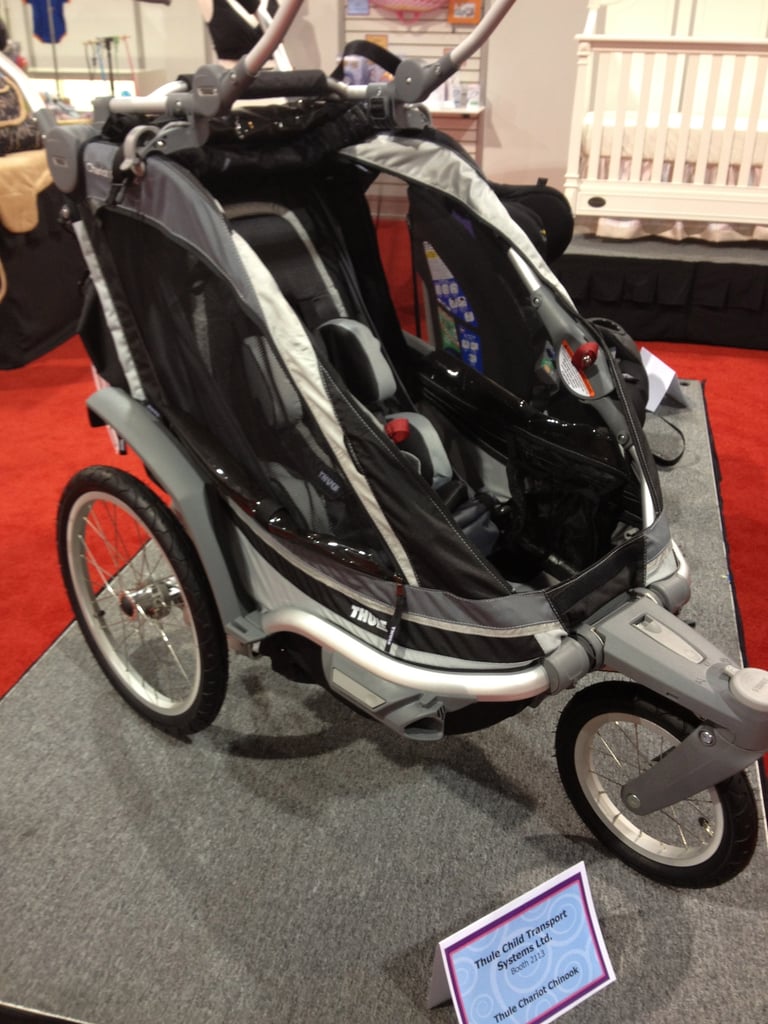 The Thule Chariot Chinook is designed for truly active parents.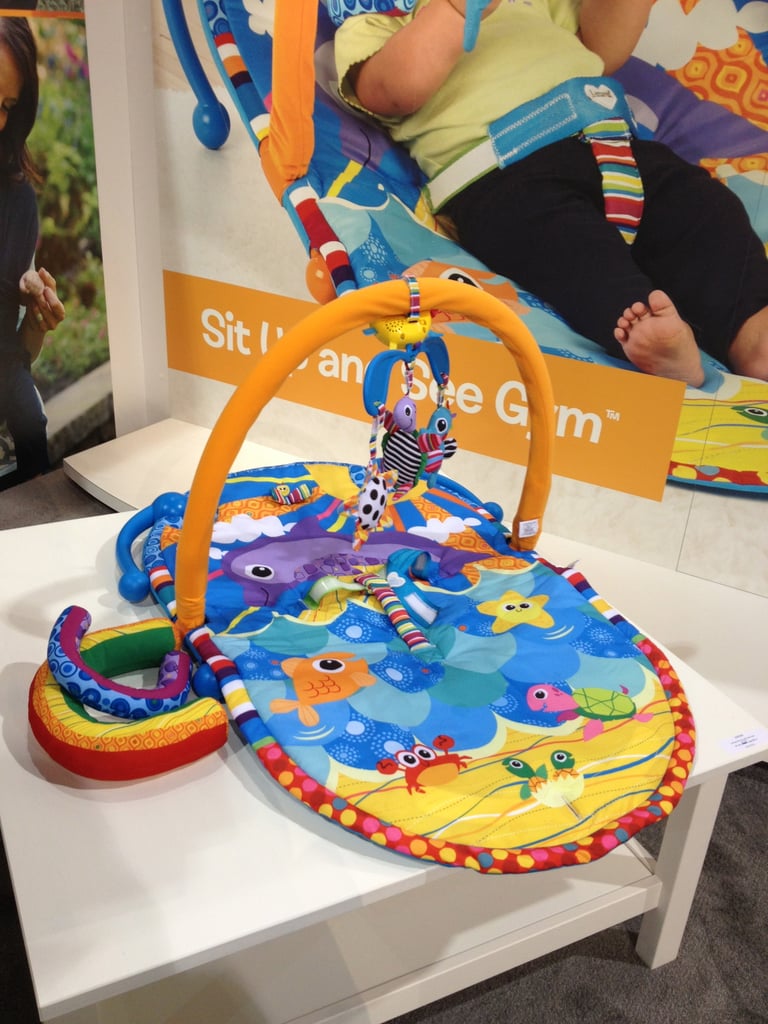 Lamaze's new Sit Up and See Gym has a seat that can be placed on an incline to help younger tots.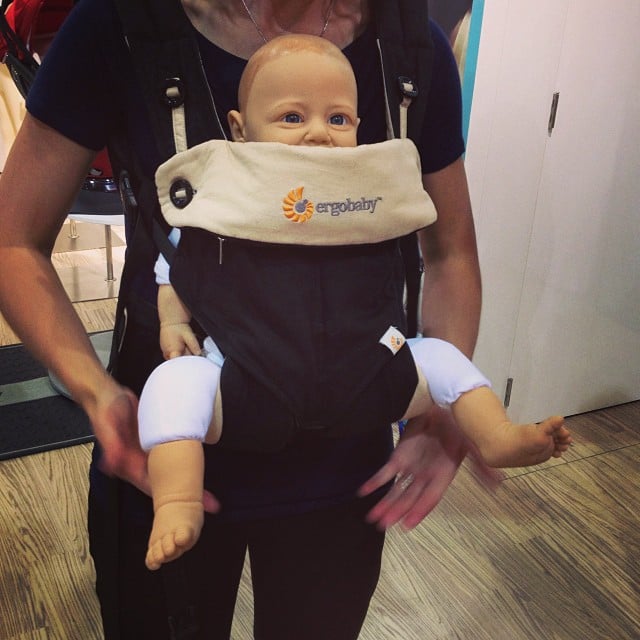 The Ergo 360 carrier is the company's first that faces forward. It also can be used in four positions — front forward, front inward, back, and hip. Its leg pouches are specially designed to keep babies in the frog position — preventing hip dysplasia.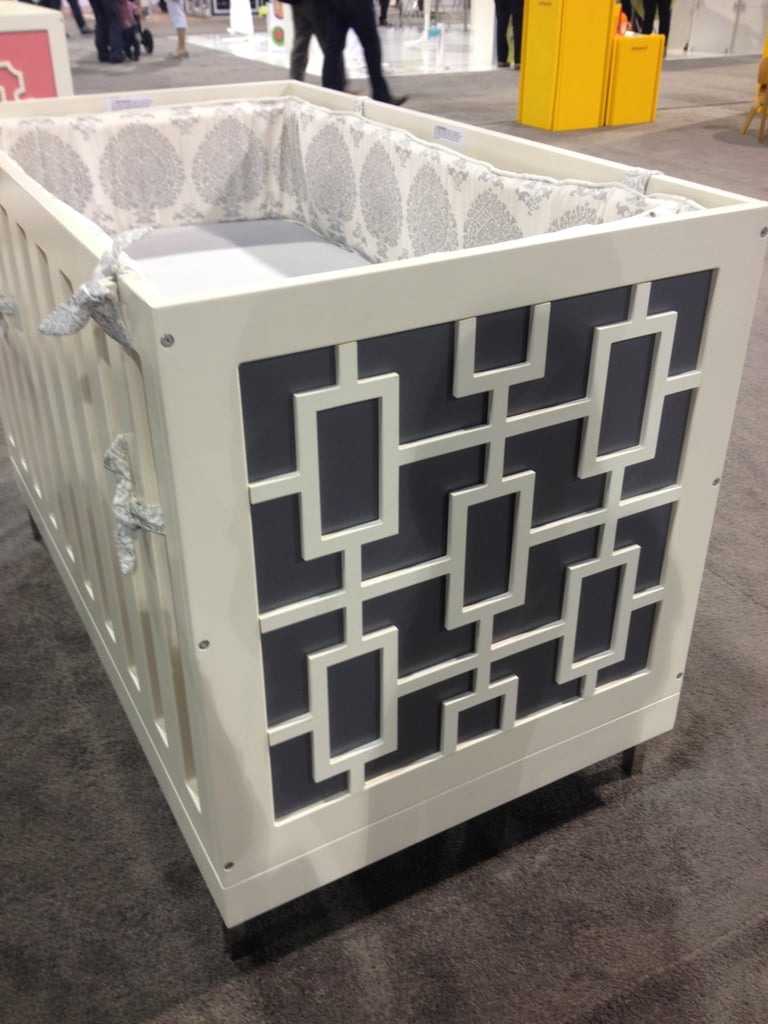 Petit Nest will also introduce a gray collection that fits right into the year's color trend.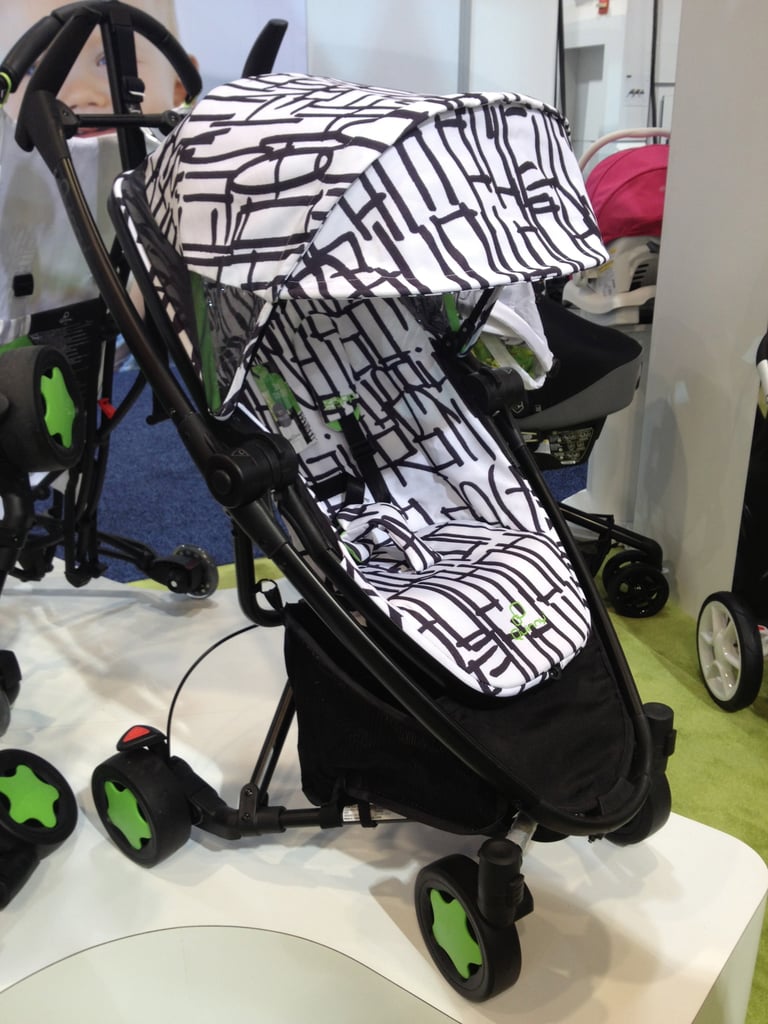 Quinny is partnering with Belgian artist Kenson for a fun design for its Yezz and Zapp Xtra strollers.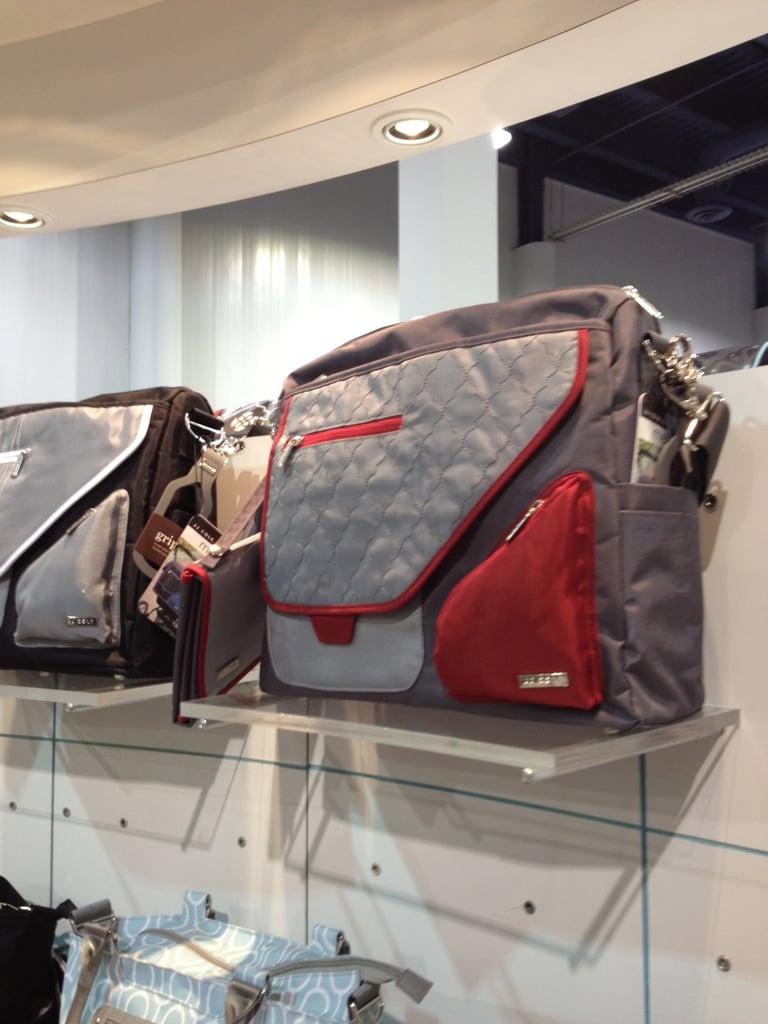 JJ Cole's Metra diaper bags are designed to be unisex.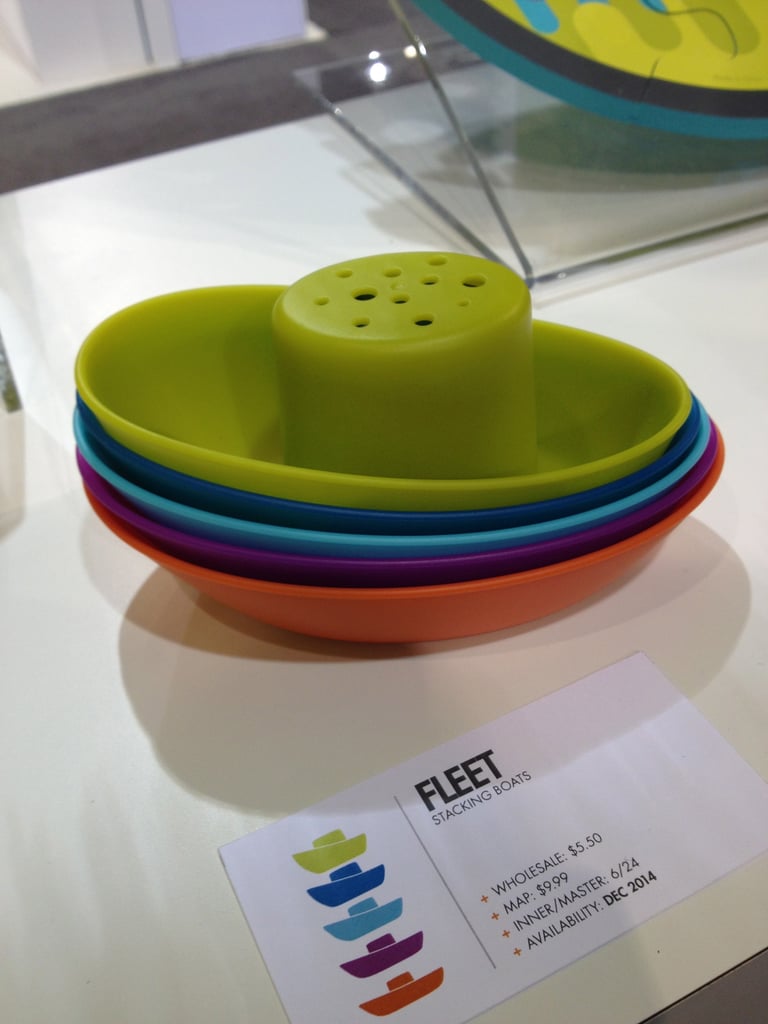 Boon's stackable Fleet boats are perfect for bath time.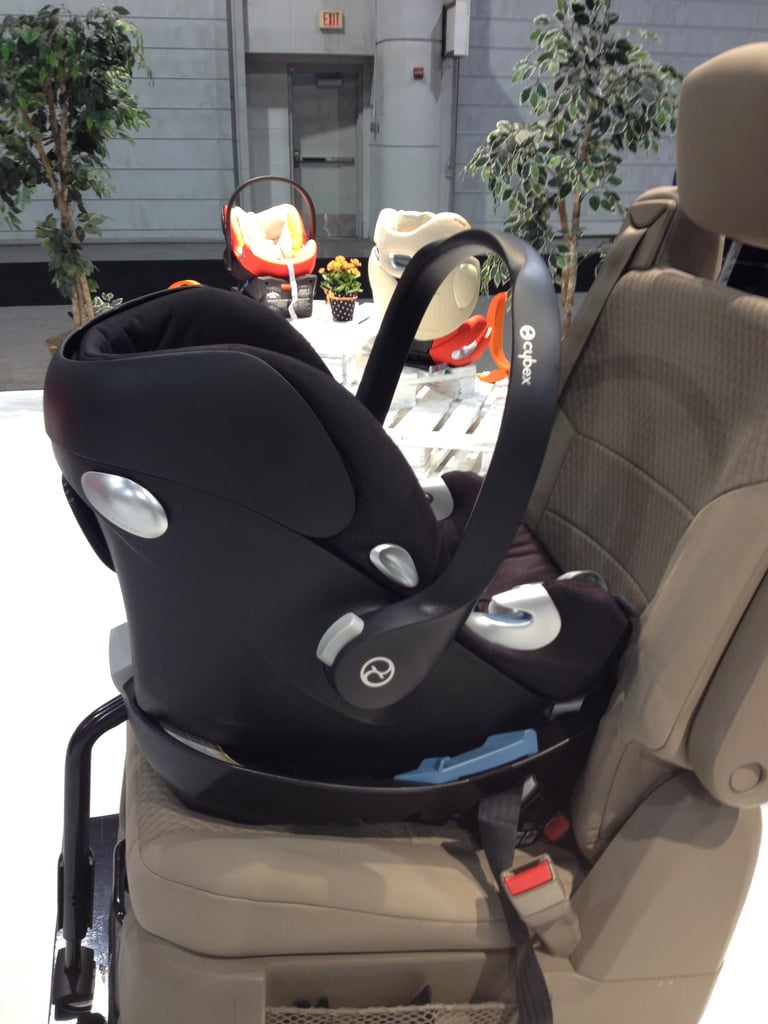 The Cybex Aton Q has an adjustable headrest that automatcially adjusts the seat's size. It also features linear side protection.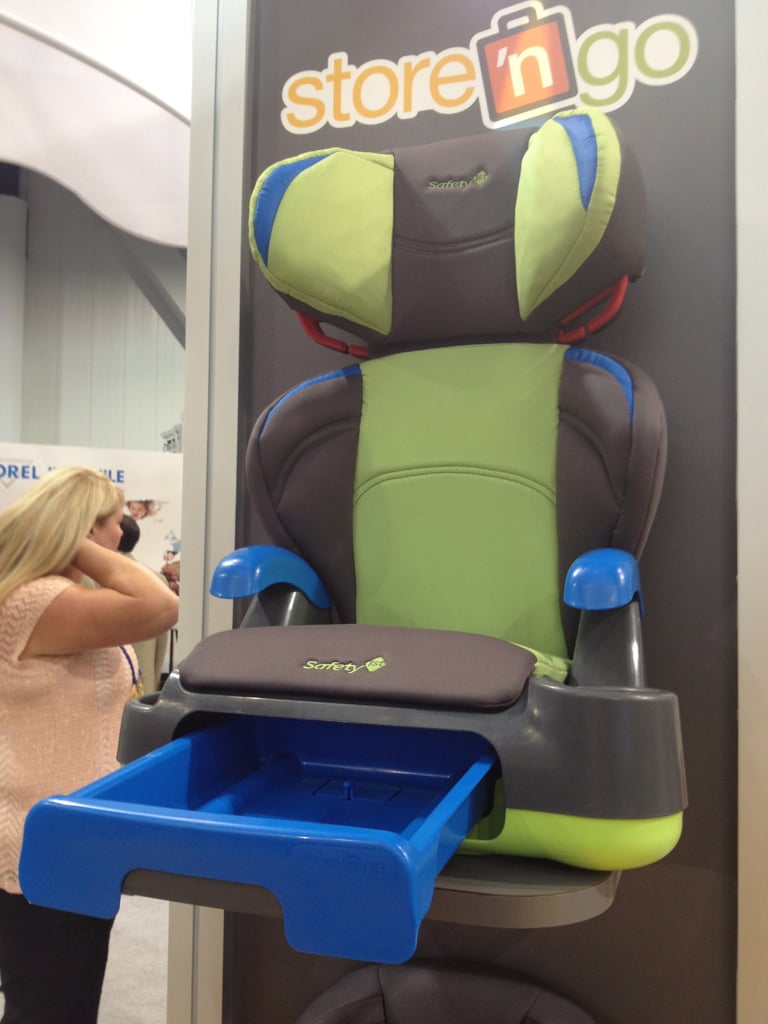 Safety 1st's Store 'N Go Booster comes with a hidden drawer to keep tots' toys, games, snacks, and more. Maybe it will even help keep the car clean!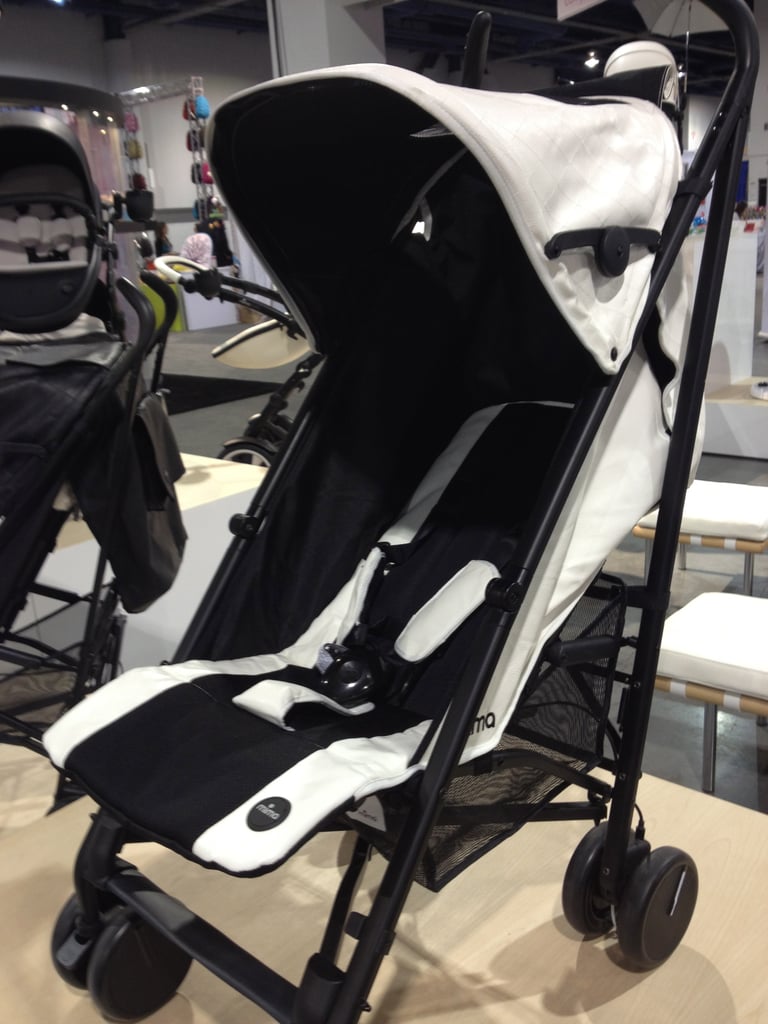 Mima's umbrella stroller, the Bo, features faux leather details.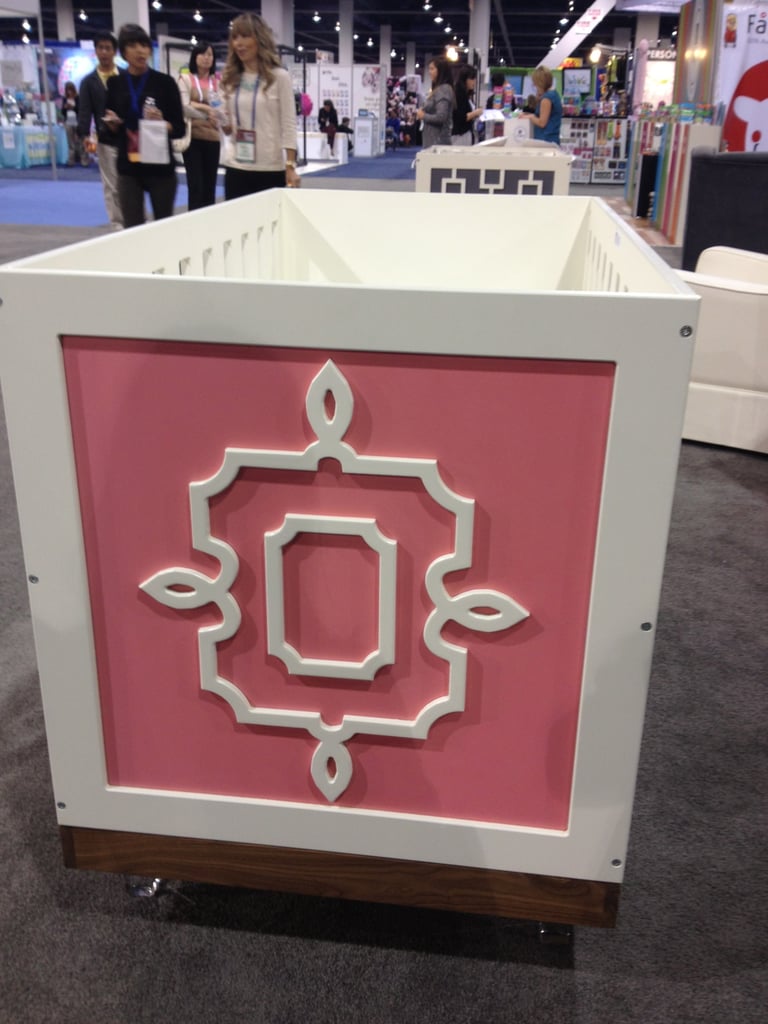 Petit Nest's new Pink Line for Peony sends a portion of its proceeds to Giuliana Rancic's breast cancer foundation.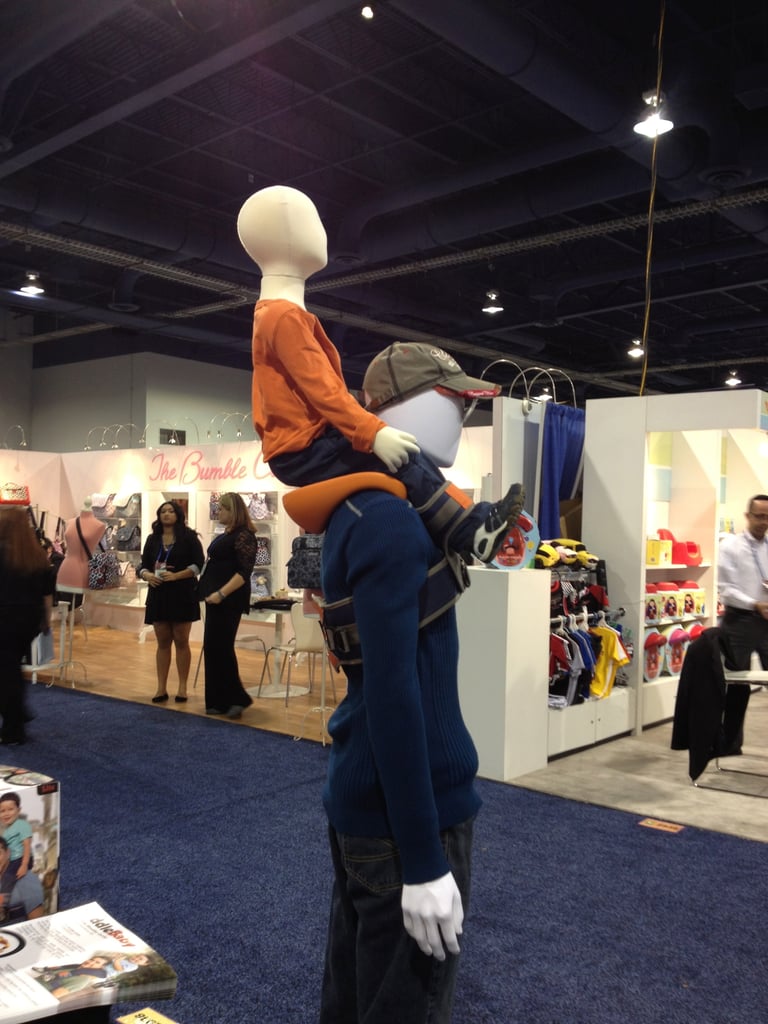 The SaddleBaby is designed to keep kids safer while riding on their parents' shoulders. It comes with a belt to keep kids' feet together and prevent kids from falling off.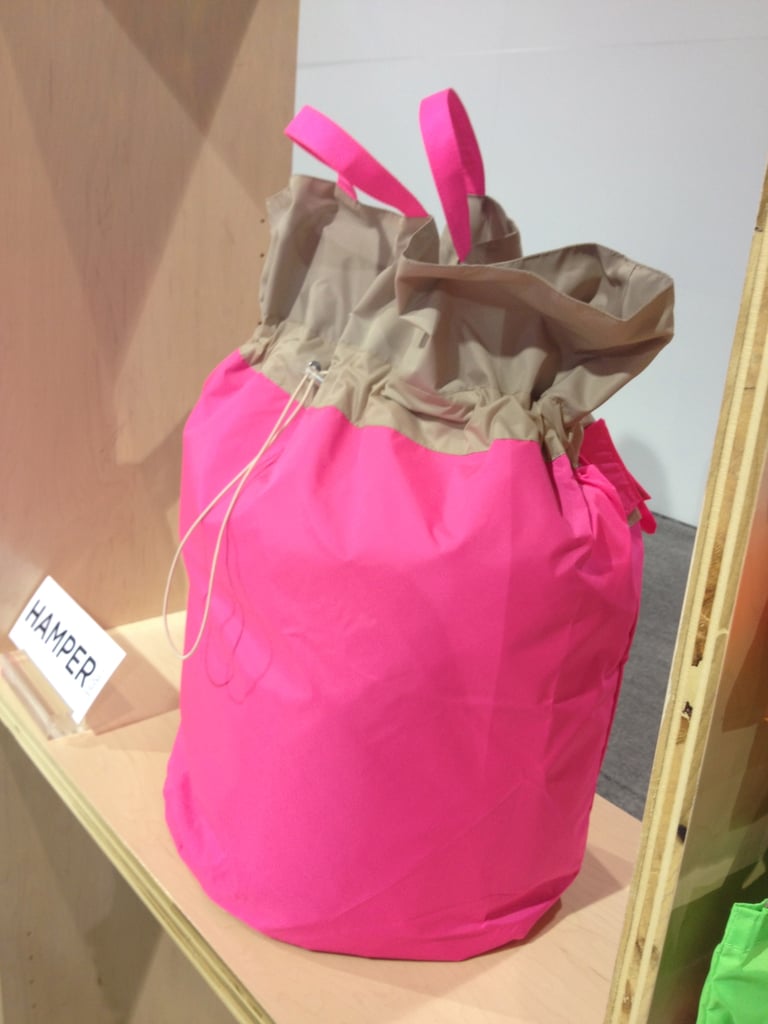 7 A.M. Enfant's Hamper not only serves as a diaper bag, but it's also great for packing up the entire family for a day out of the house.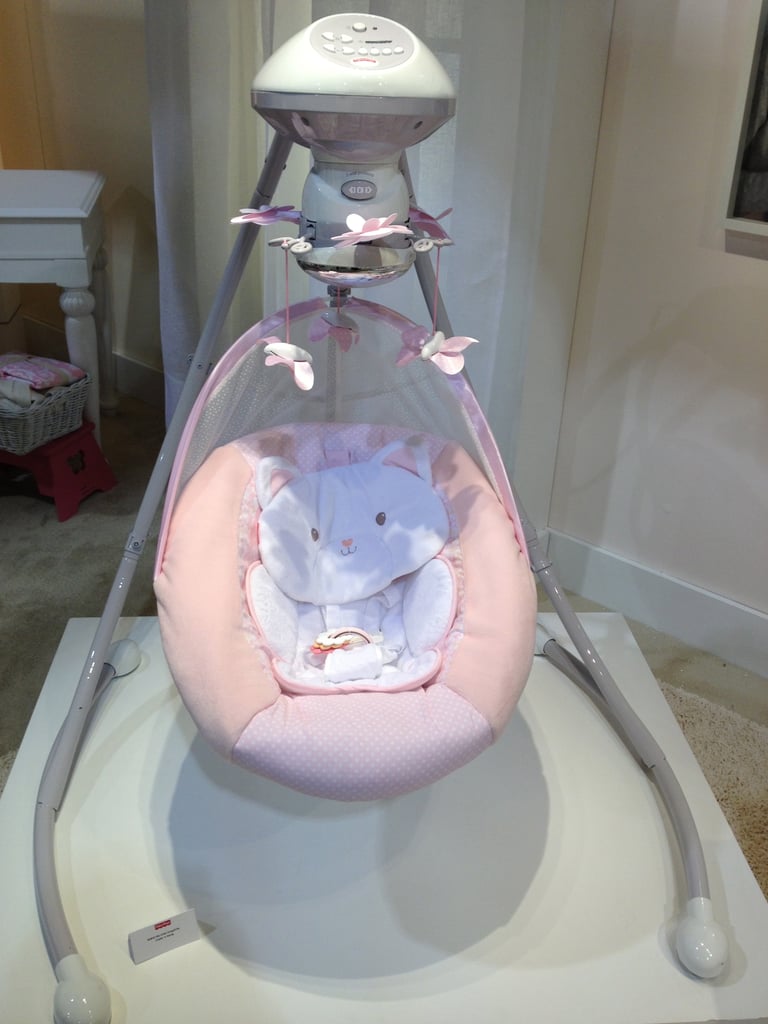 Fisher Price will introduce the Snuggle Kitty collection to its popular swings, seats, and more.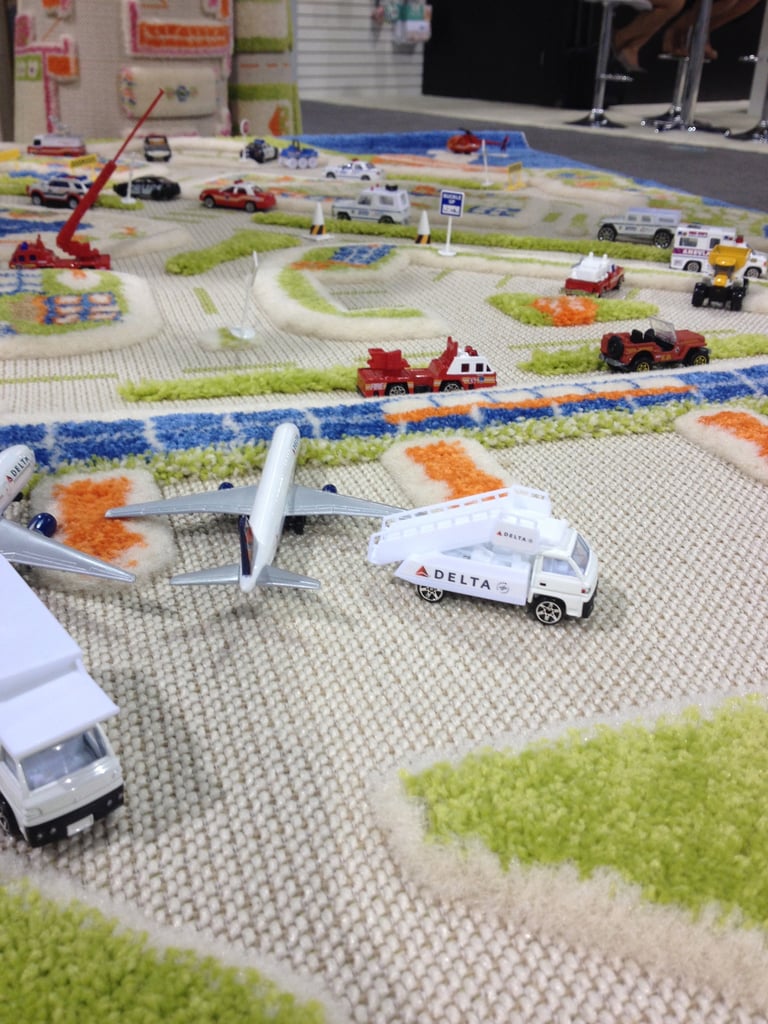 Luca & Co. is expanding its line of interactive play rugs to include the Mini-City.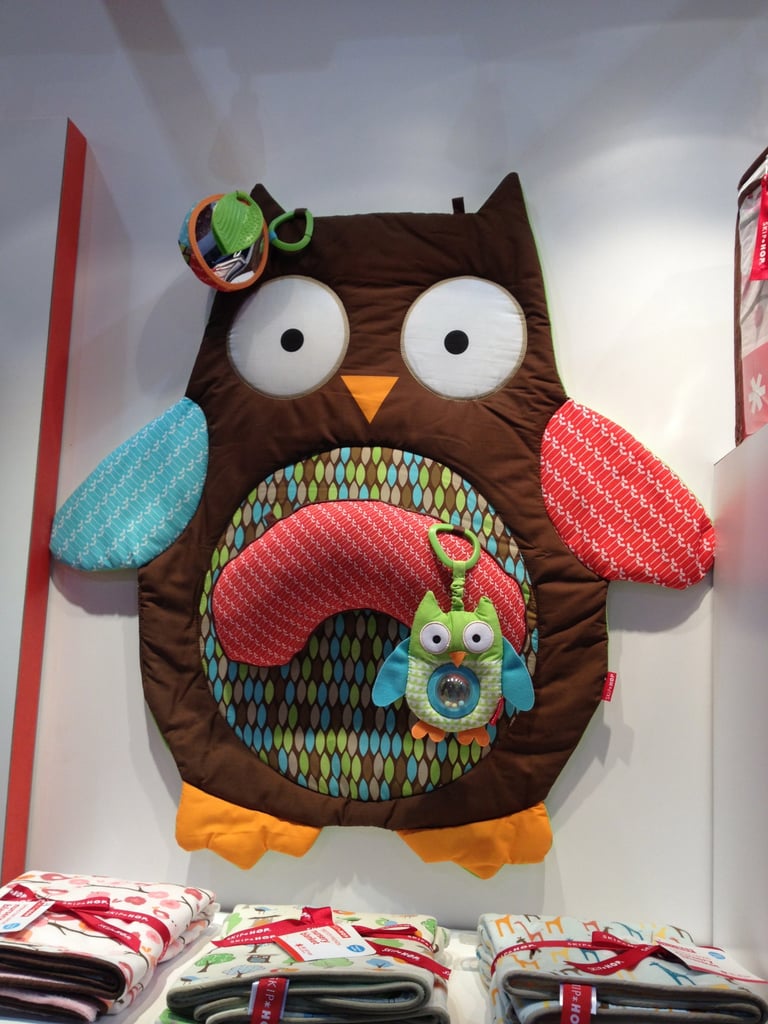 Skip Hop's signature owl is making the move to the playmat.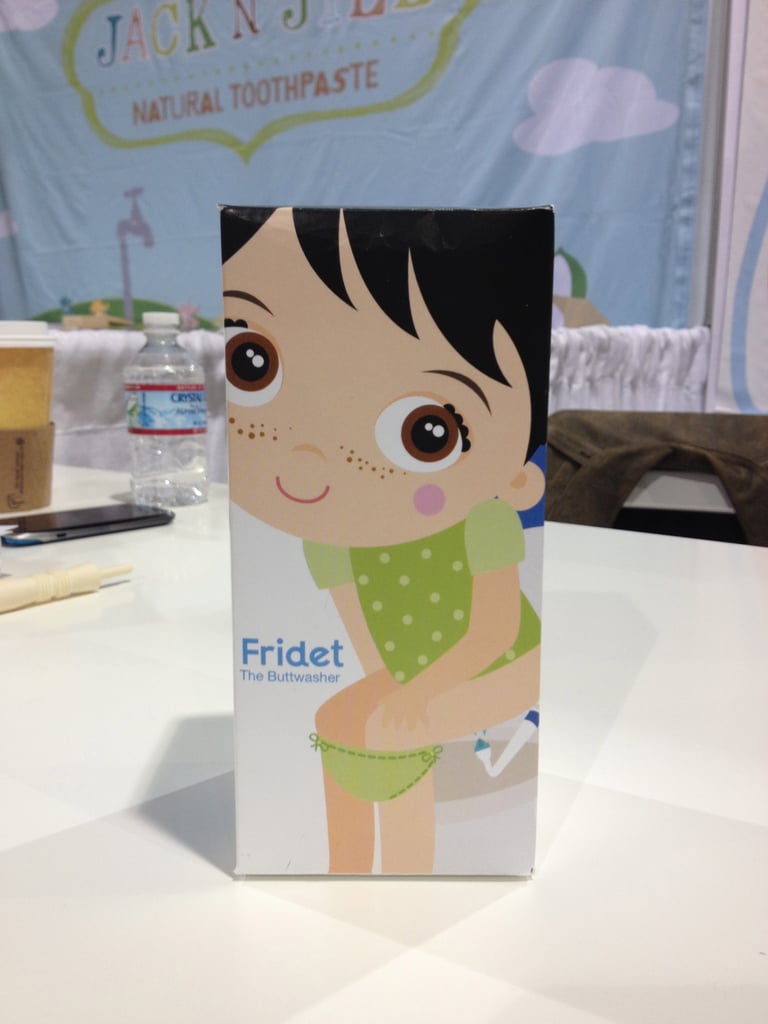 Fridababy — best known for its NoseFrida Snotsucker — will introduce the Fridet, a portable bidet for potty training tots, next year.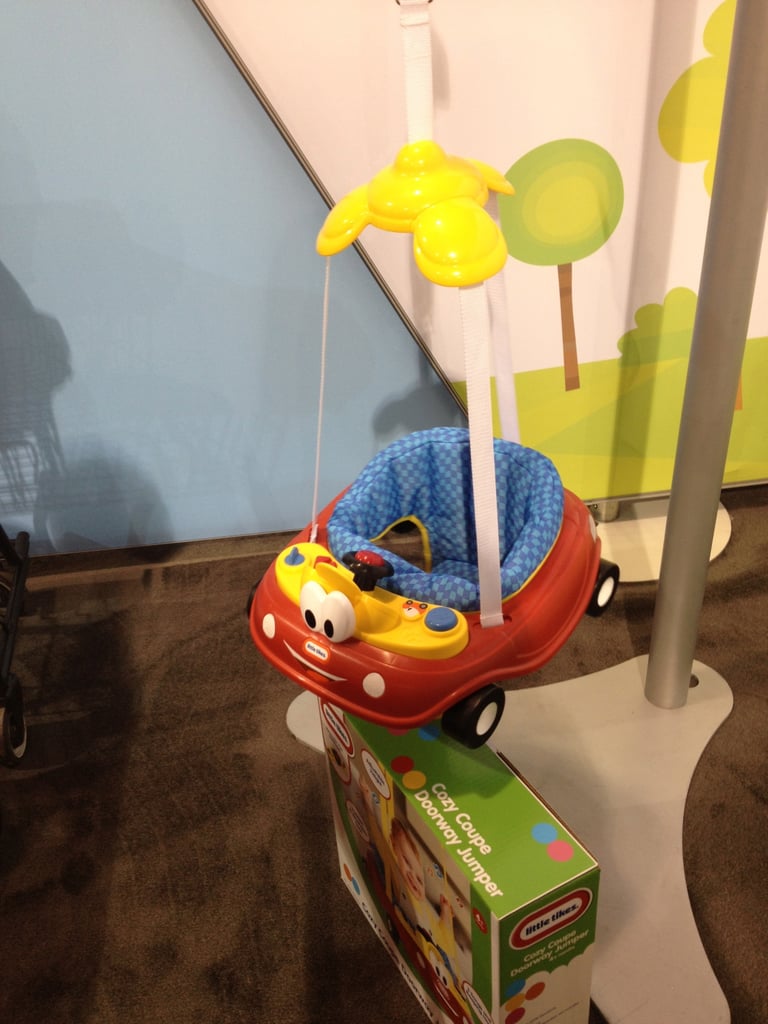 The Diono Little Tikes Jumper — complete with the Cozy Coupe's signature eyes — will be available exclusively at Toys "R" Us.
B. Box is coming to the US after four years in Australia, and its Formula Bottle — a bottle that distributes the formula while on the go — is genius.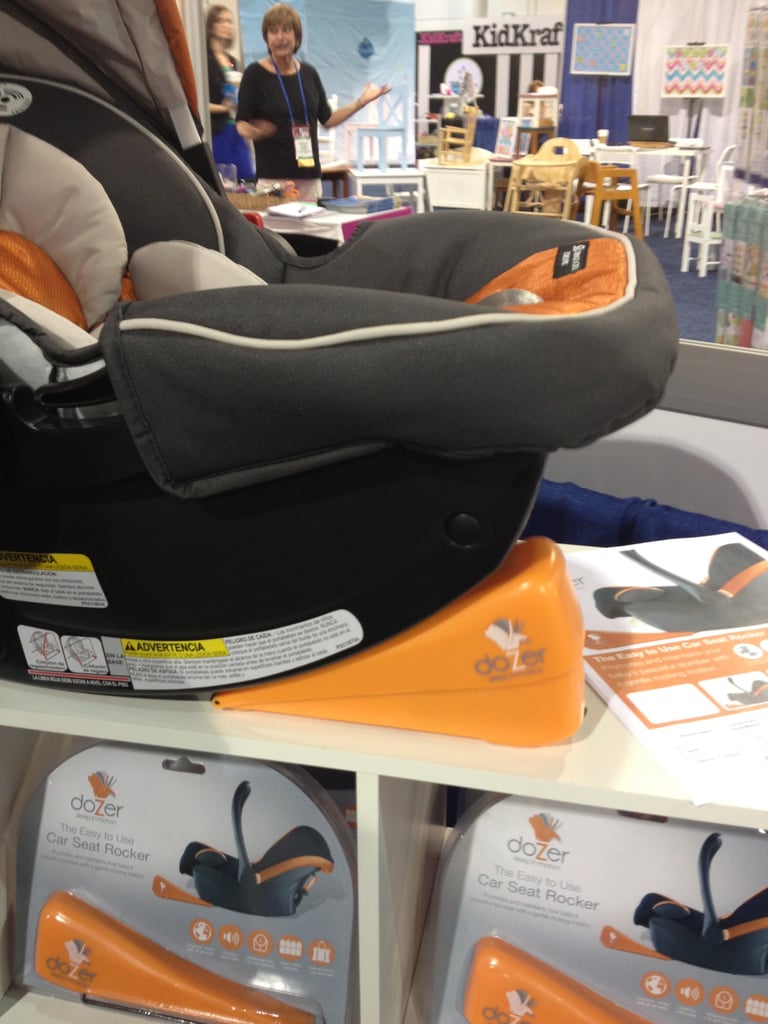 One of our favorite finds at the show? The Dozer — a battery-operated device that rocks car seats so mom and dad can give their arms a rest.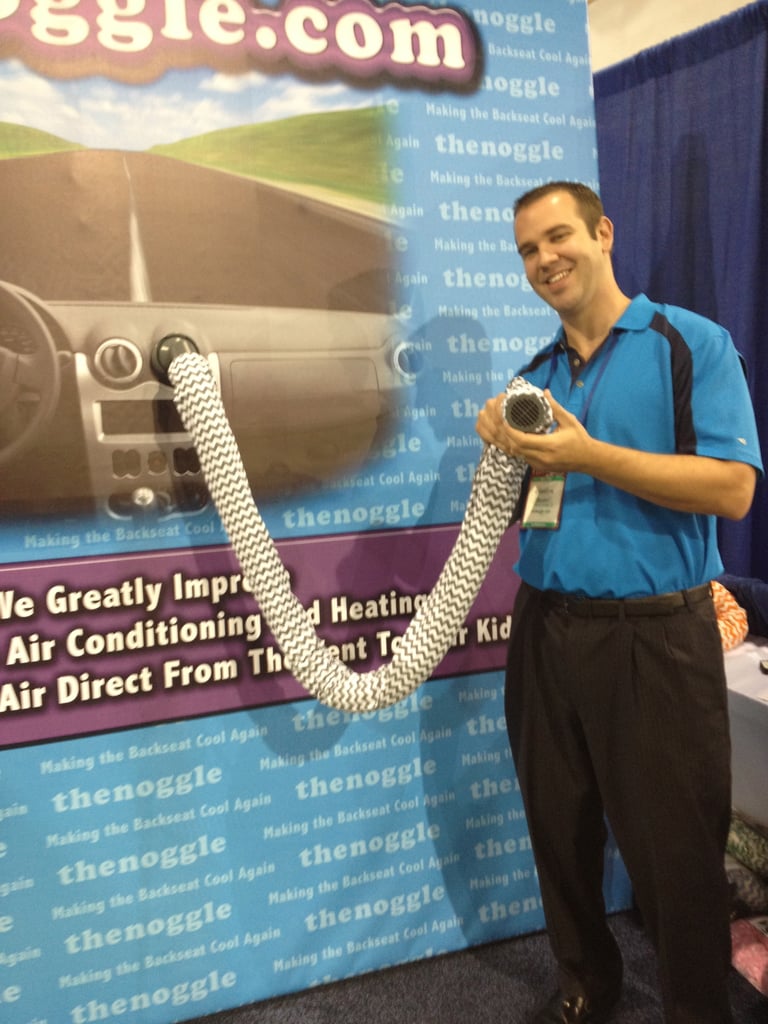 Created by an Arizona-based father, The Noggle is an air conditioner extender that brings AC directly to the backseat.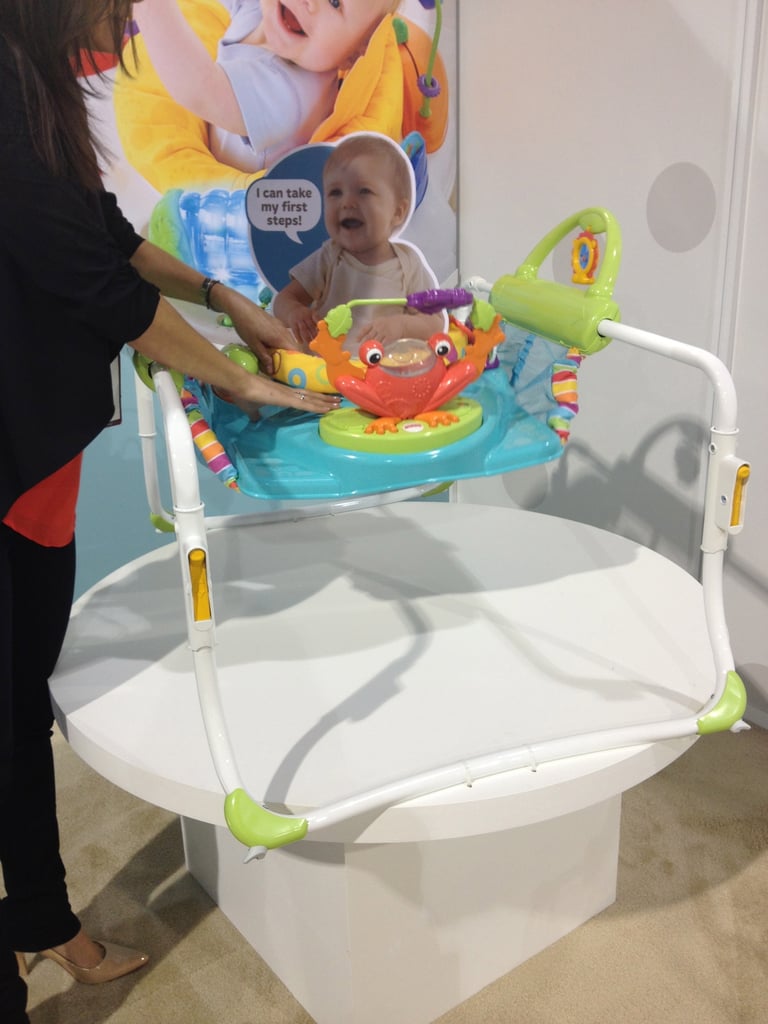 Fisher Price's Smart Stages Bouncer is big, but it starts out as a bouncer and then converts into an early stationery walker that helps kids with their first steps.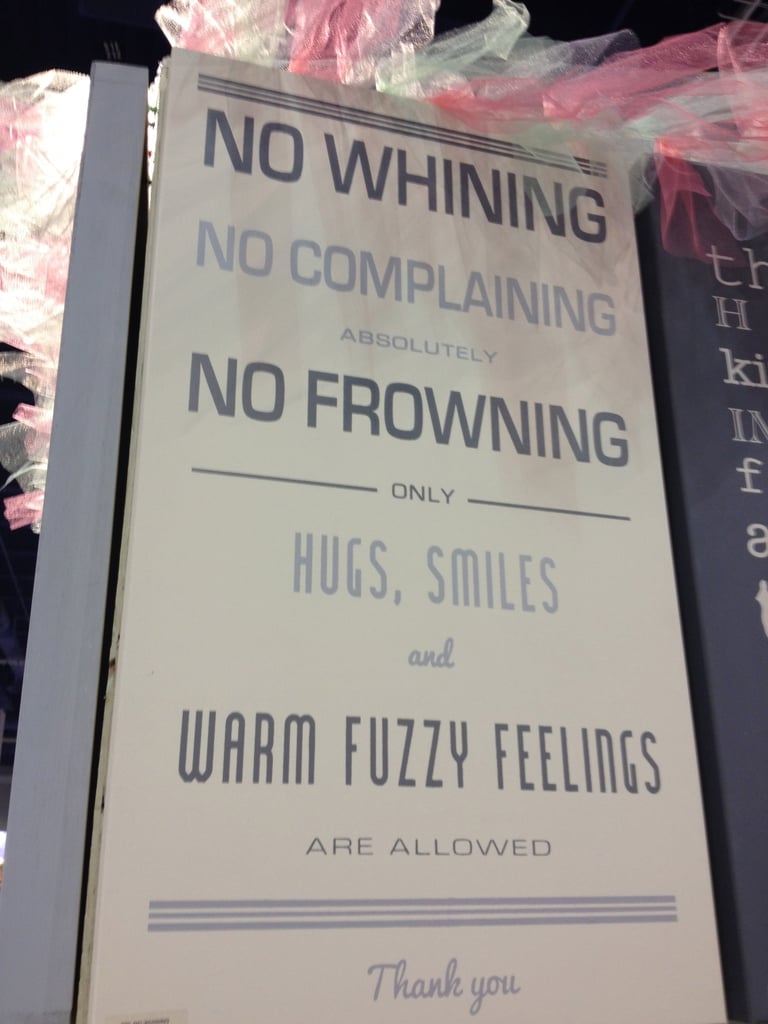 We can agree with this sign from 12 Timbers.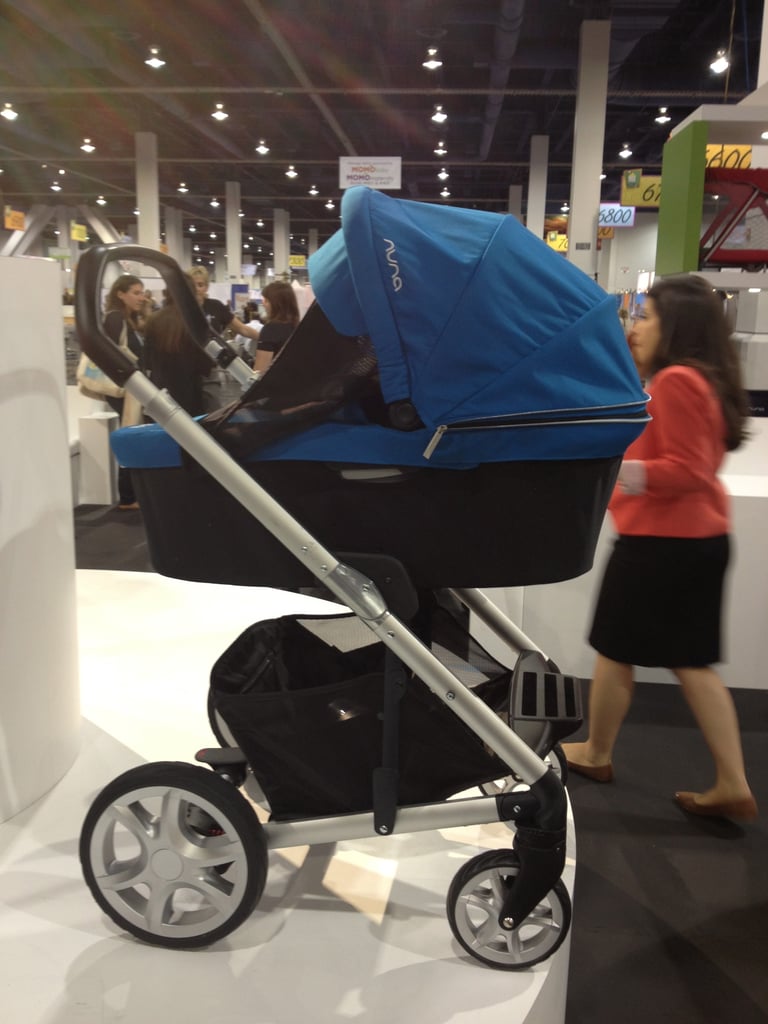 The Nuna Mixx Stroller has air-filled tires and a sturdy footrest to keep kids comfortable. The carry cot is an optional accessory.
Splashy is a potty training aid that helps teach boys how to stand and pee. It prevents spray back on the seat and features a speaker that instructs boys to put the seat down.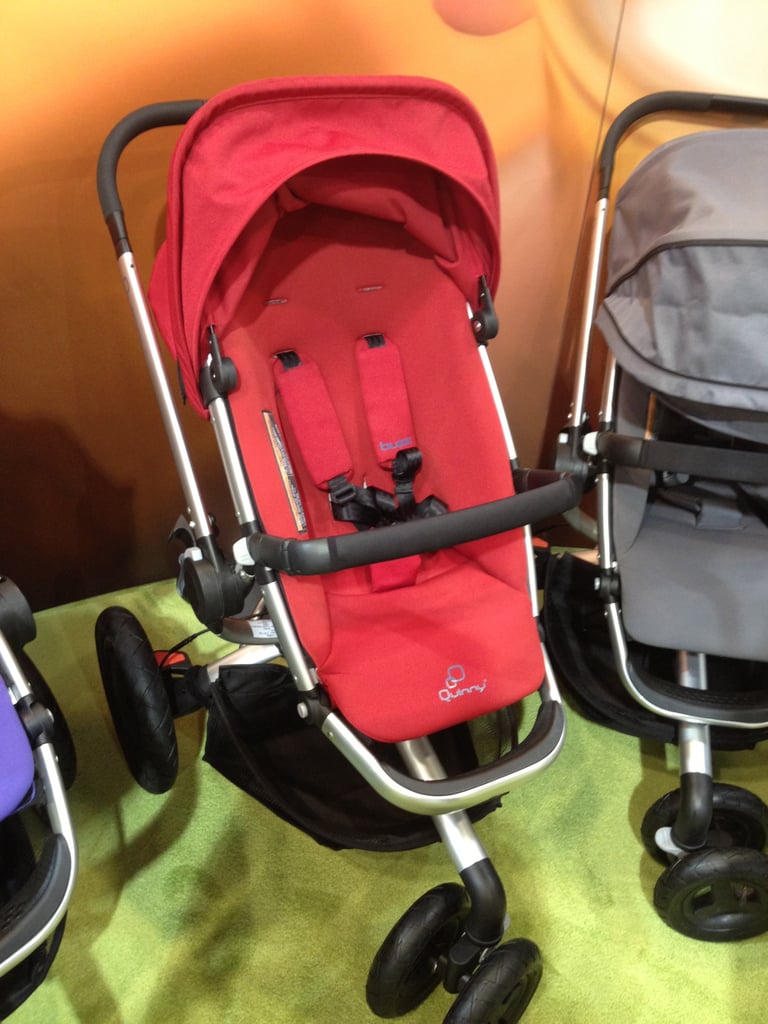 Quinny's new Buzz Xtra will replace the Buzz. It is more rugged, has a bigger basket, and works as a travel system.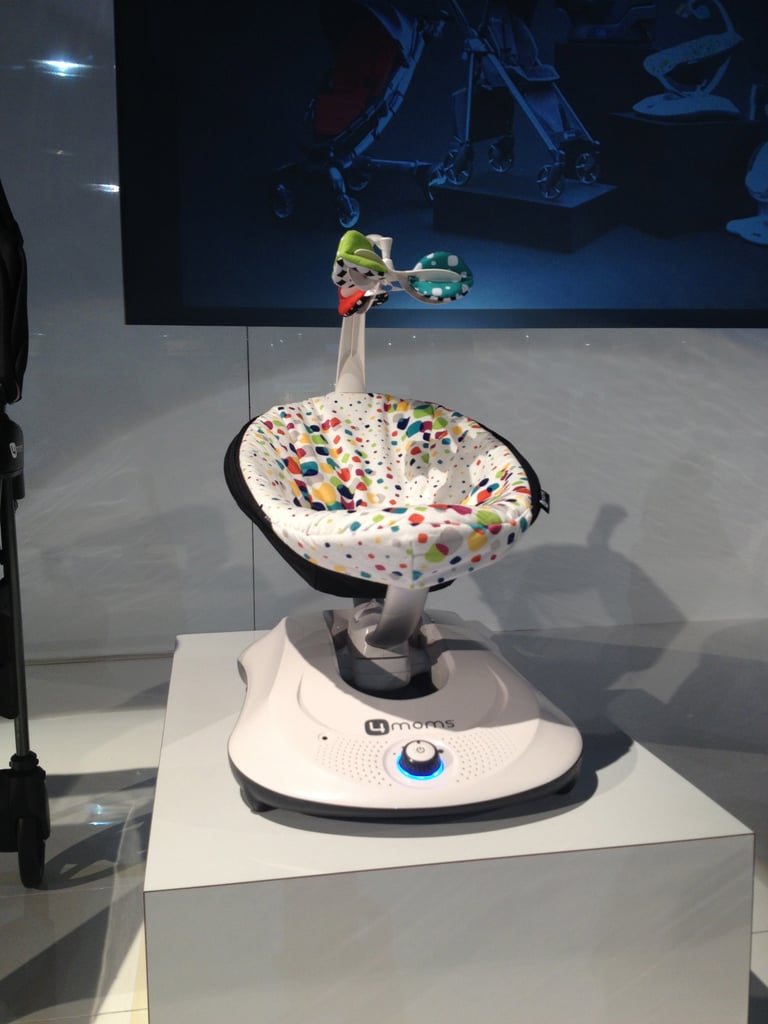 4 Moms is introducing the rockaRoo, an infant seat that moves like a swing with the base on the bottom, rather than the top. It is 70 percent smaller than a typical swing.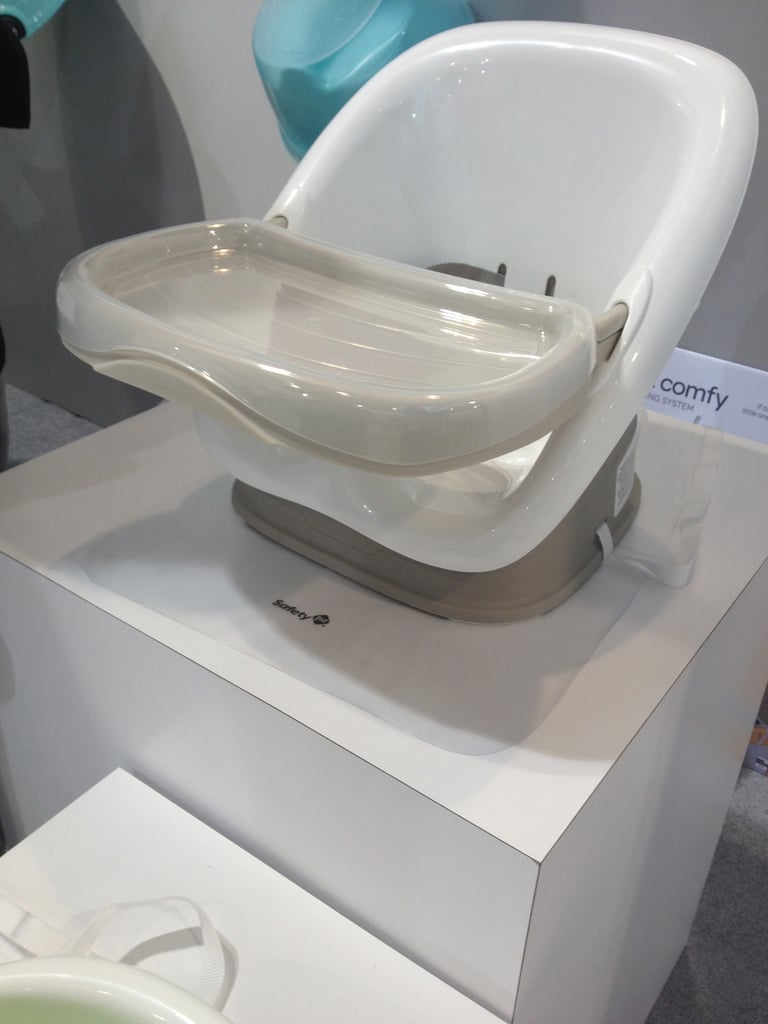 The Safety First Clean and Comfy Complete Feeding Chair has a dropped seat so kids stay put in their chair. It also comes with a clear mat to ensure that chairs aren't ruined by crusty food under the seat.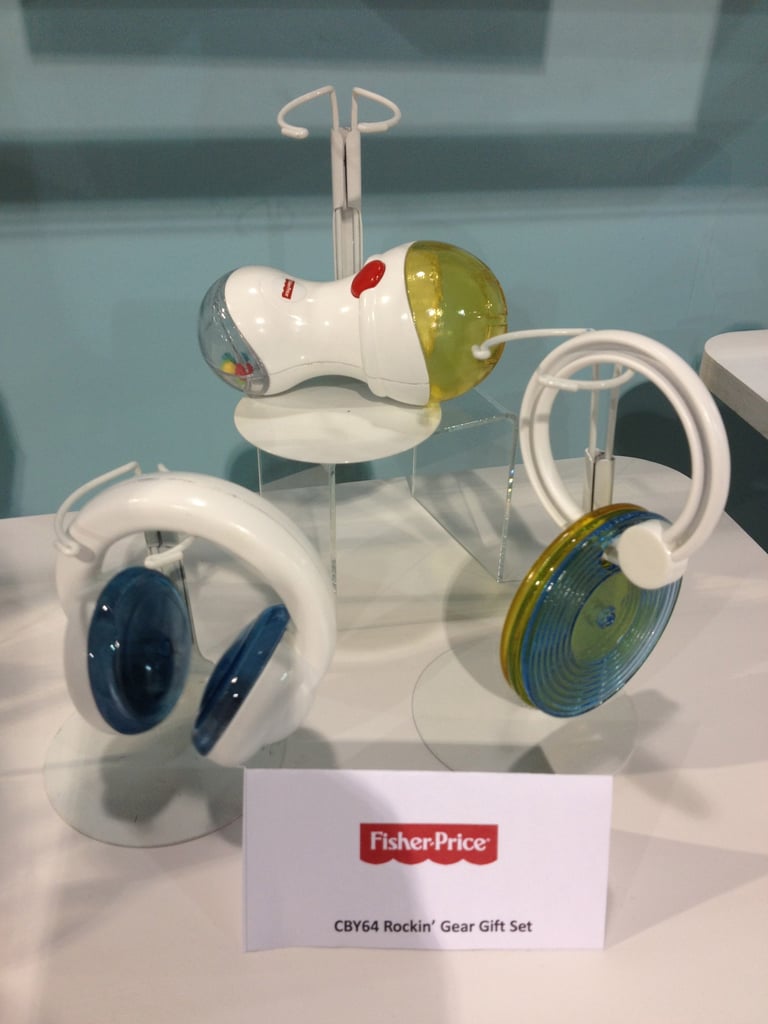 How cute is the Fisher Price Rockin Gear Gift Set — it's for the baby DJ in your life!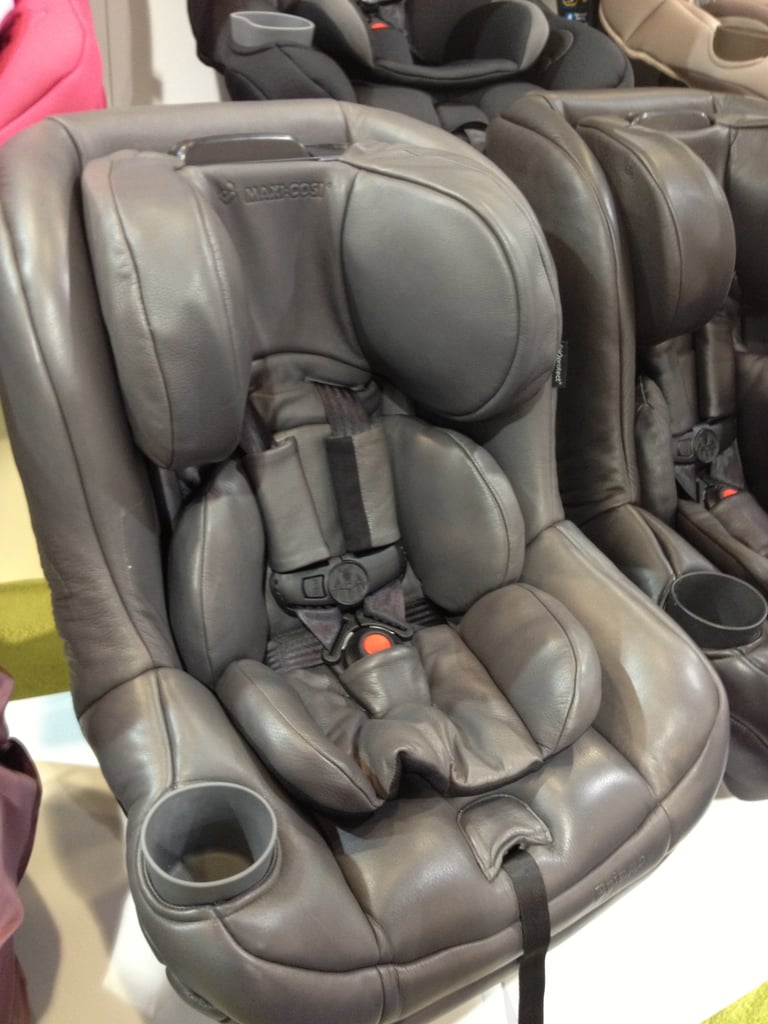 The leather car seats Maxi-Cosi showcased last year will hit the market next year in the form of the Pria 70. The buttery-soft seat is made from premium leather that is hand-sewn.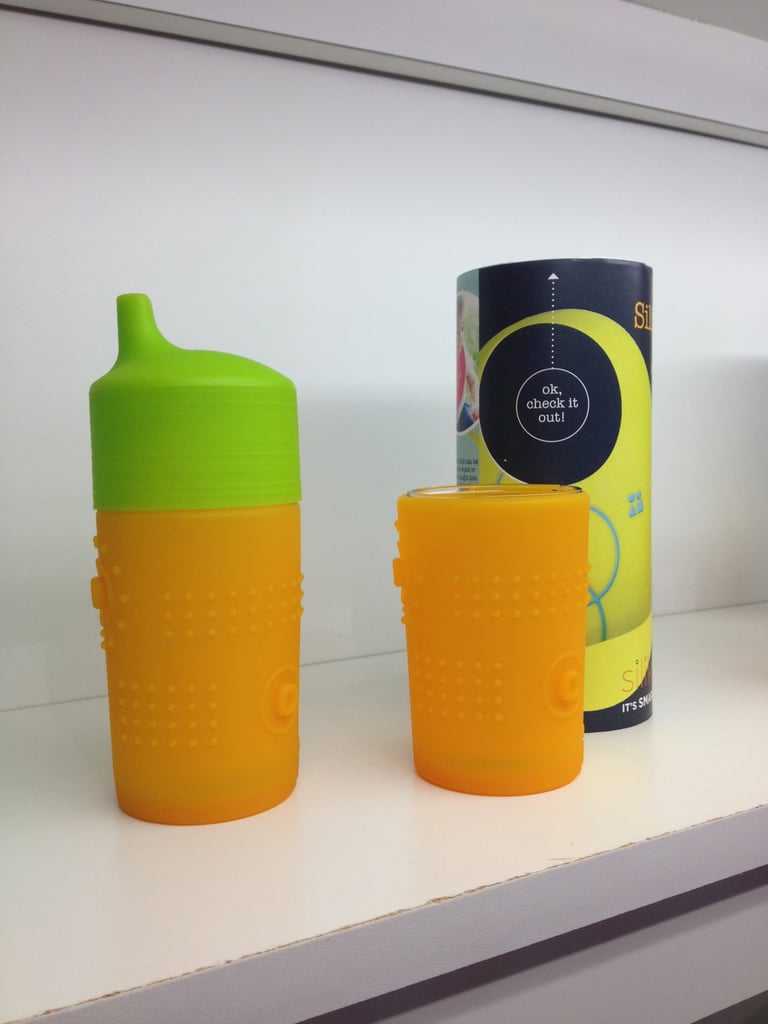 Silikids will introduce a sippy cup top that pairs with its drinking glass covers.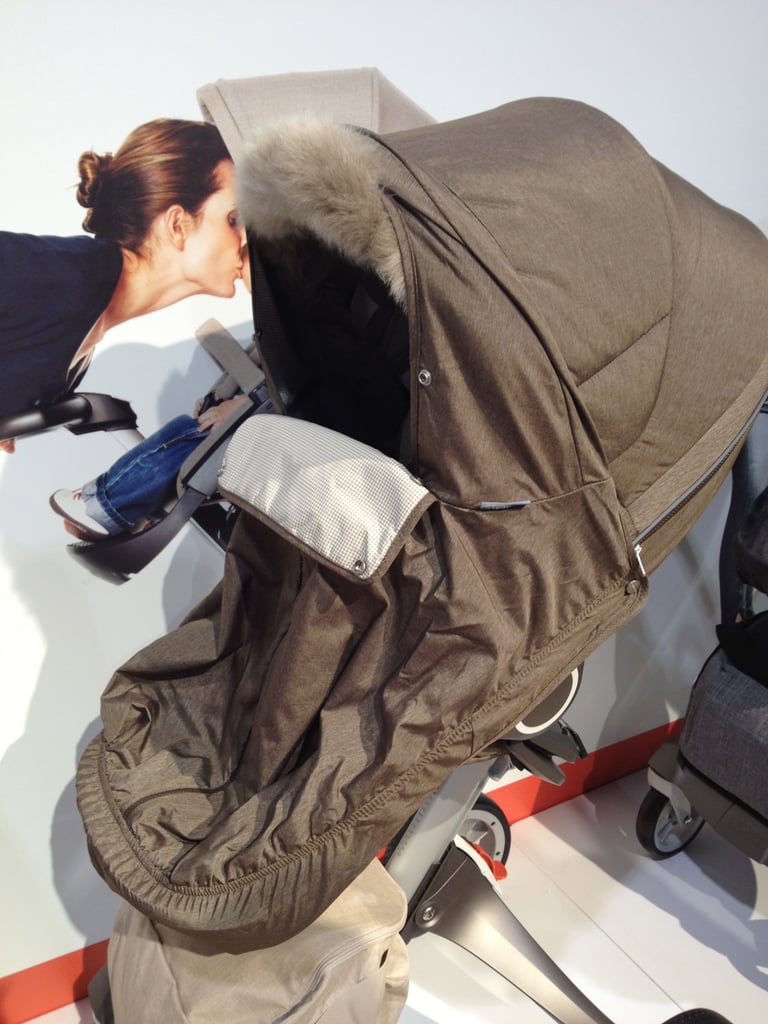 How snuggly does Stokke's Winter kit look?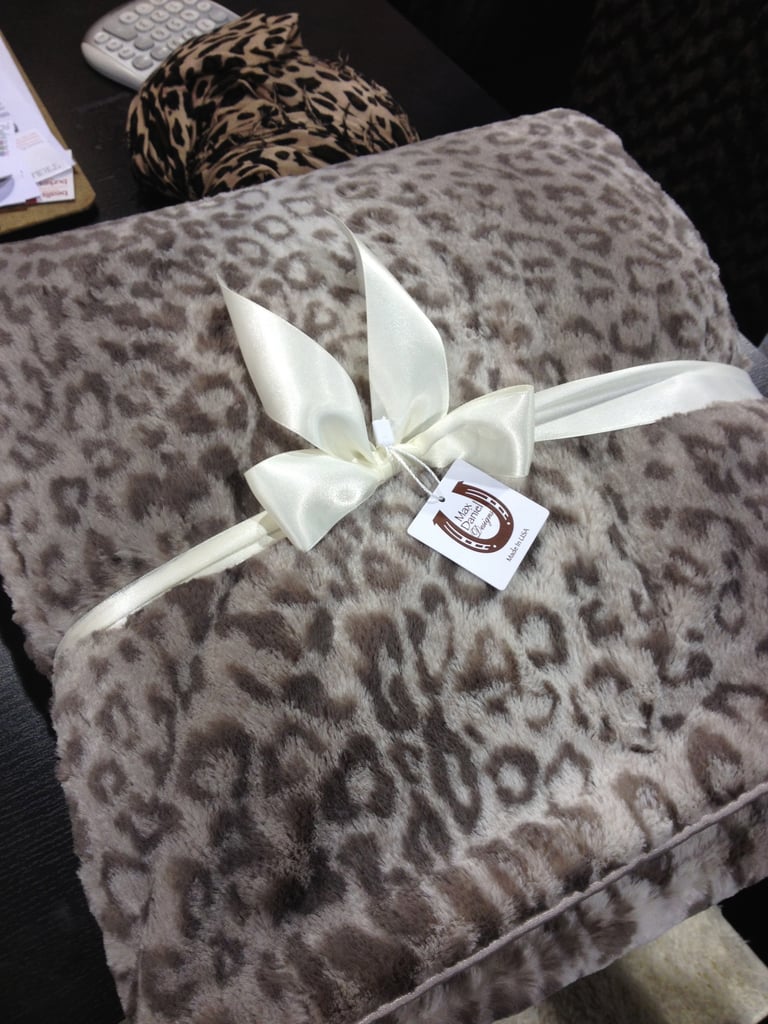 Max Daniel Designs is expanding its luxe blanket business to create cozy throws for adults.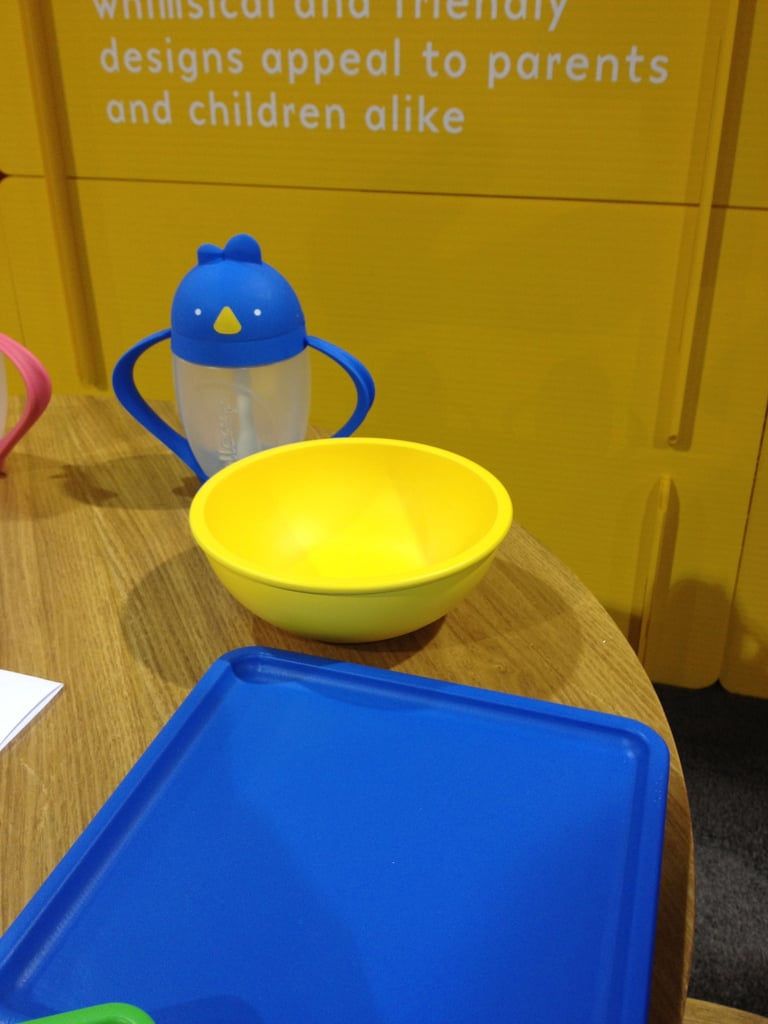 One of our favorite sippy cups, the Lollacup, is expanding to include tableware for tots.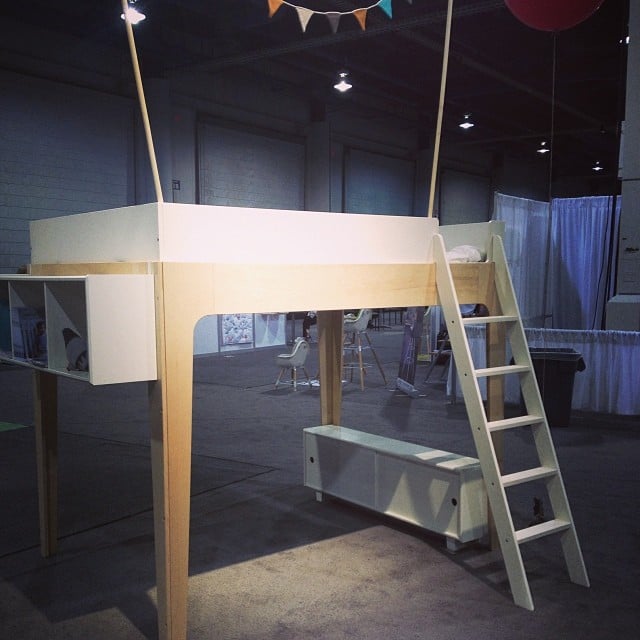 Oeuf's new full-size loft for kids is designed for kids 6 years old and up.
Ohh, Baby Home's Dream Premium is a $1,200 leather version of its popular Dream bassinet.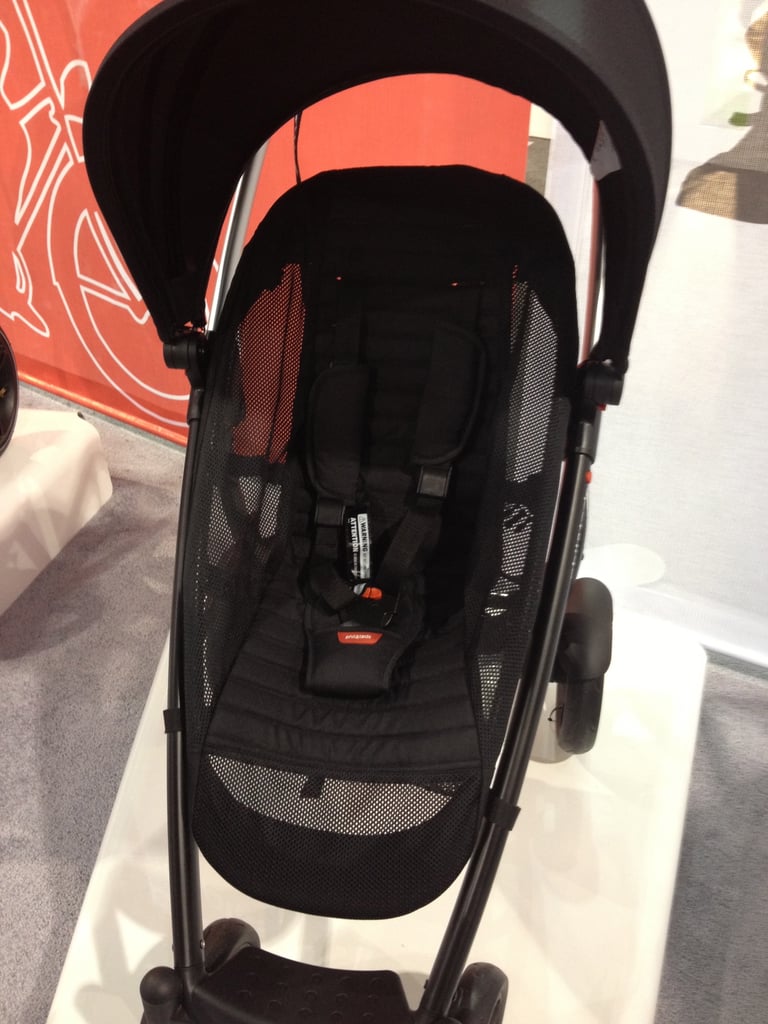 Phil & Teds will introduce a new mesh seat for its Smart 2 stroller that was introduced last year.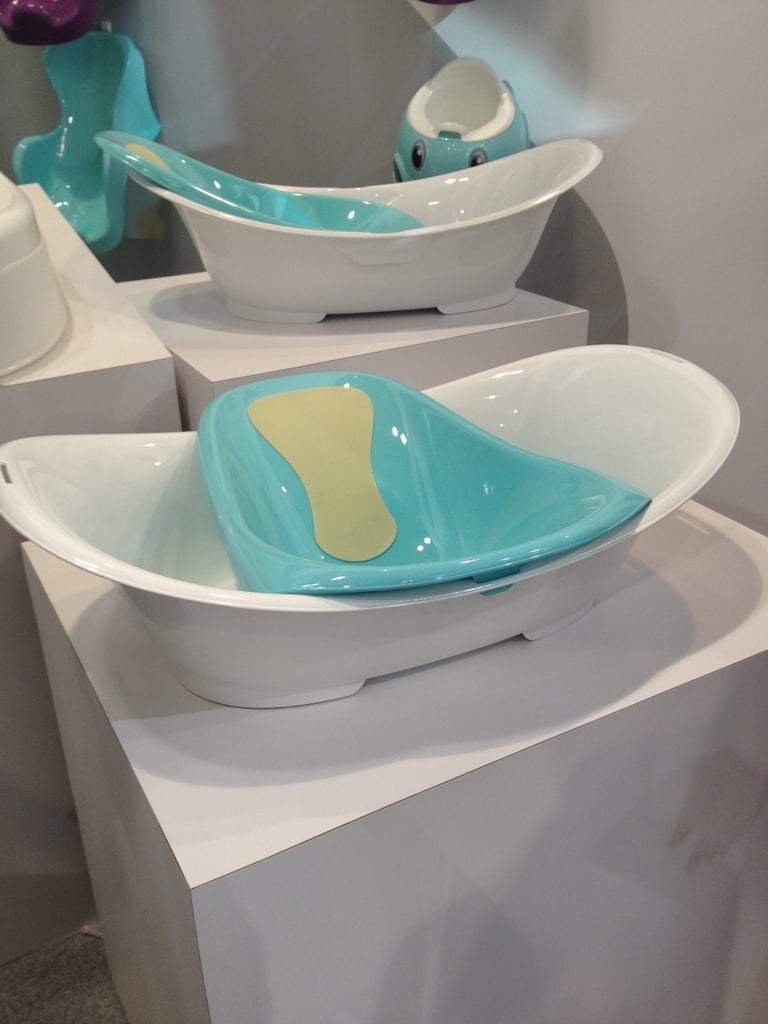 Safety 1st will introduce the Custom Care Modular Bath System that can be used from birth through toddlerhood. The repositionable seat provides for eye-to-eye contact with newborns.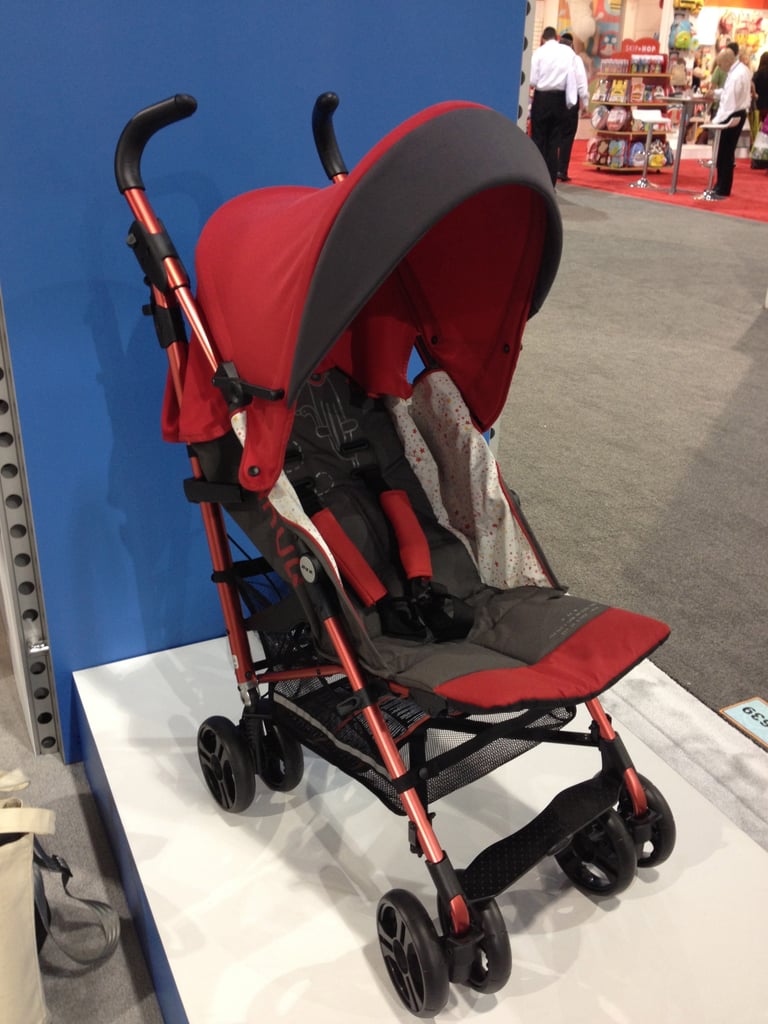 Jané's Nanuq umbrella stroller hits stores this week.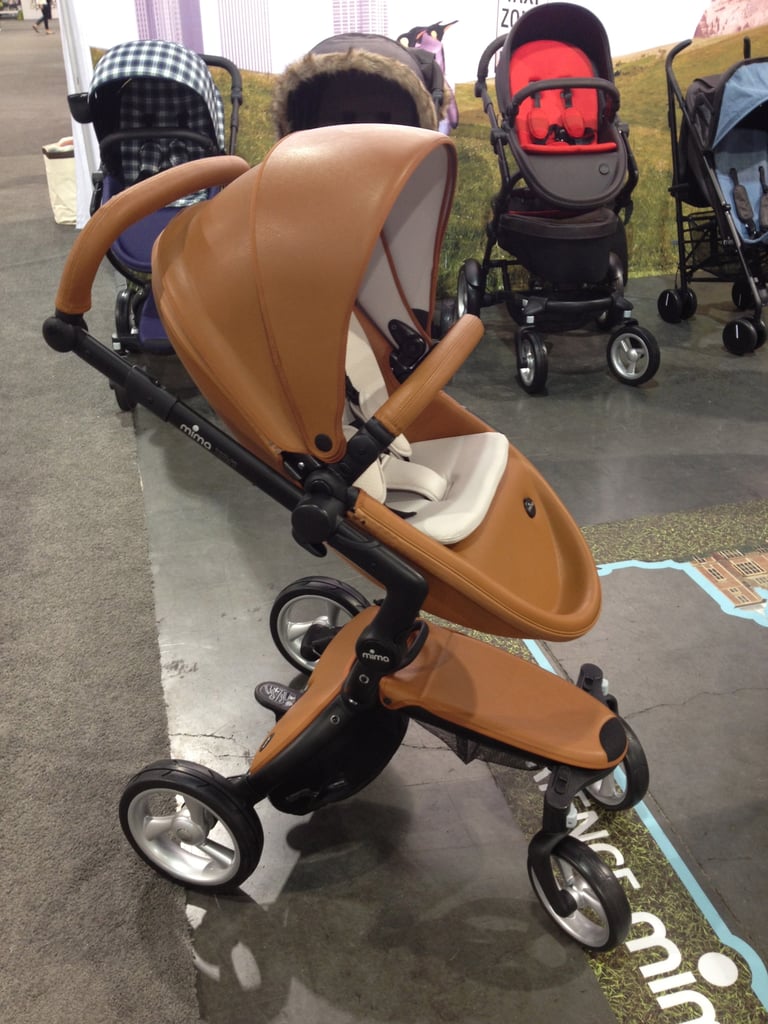 Mima made its US debut with the beautiful Xari pushchair. The faux-leather-covered stroller is quite the stunner.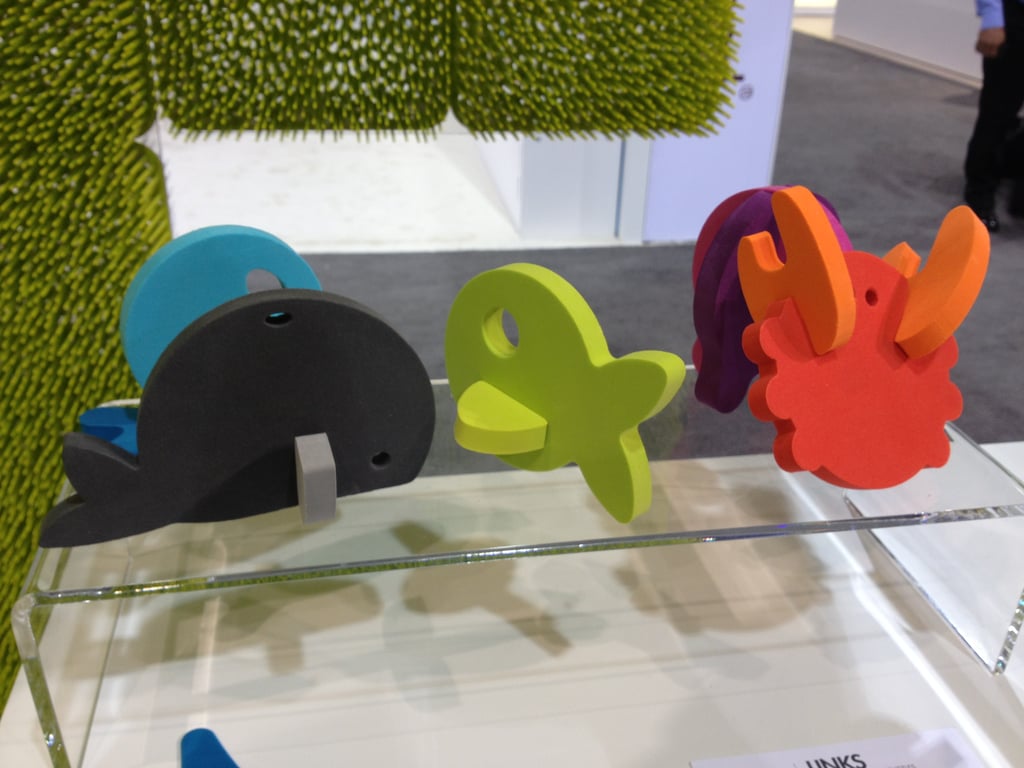 Boon's new bath toys will include these cute Link Puzzles.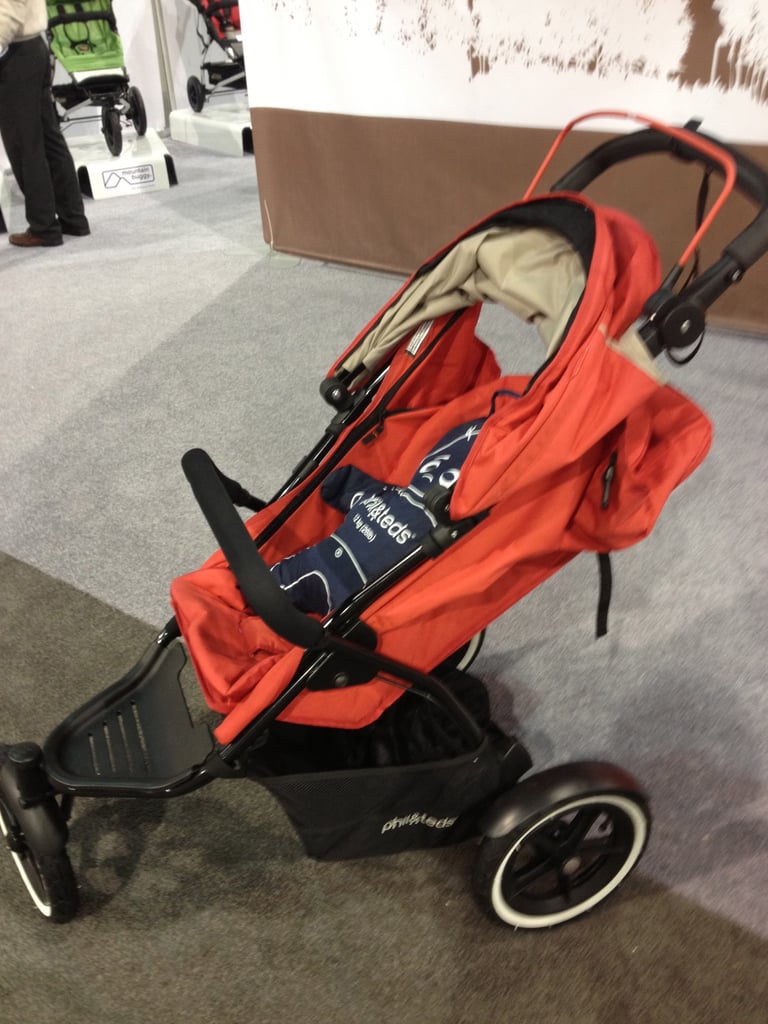 Baby Jogger's Navigator features an auto stop brake that prevents strollers from rolling away from parents.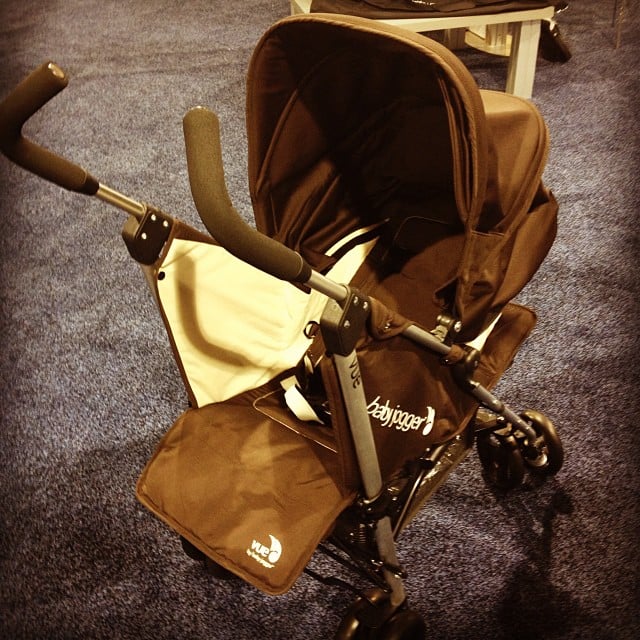 Baby Jogger's first umbrella stroller — the Vue — is reversible. It is both forward- and parent-facing.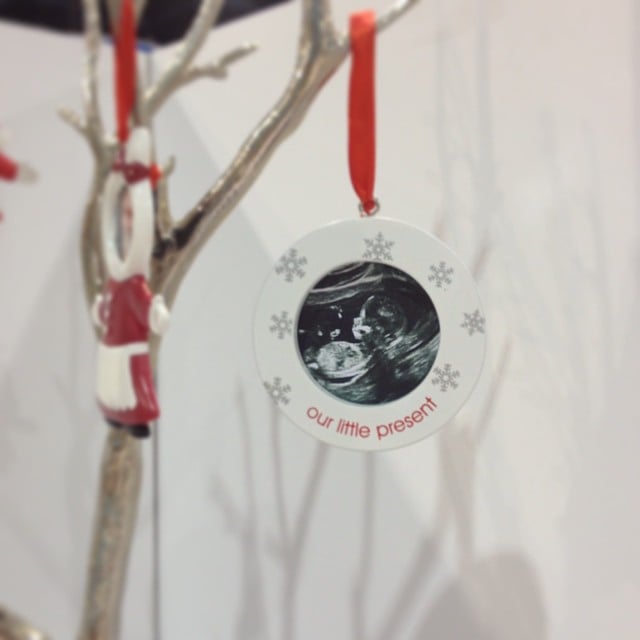 Pearhead's new sonogram Christmas ornaments are precious.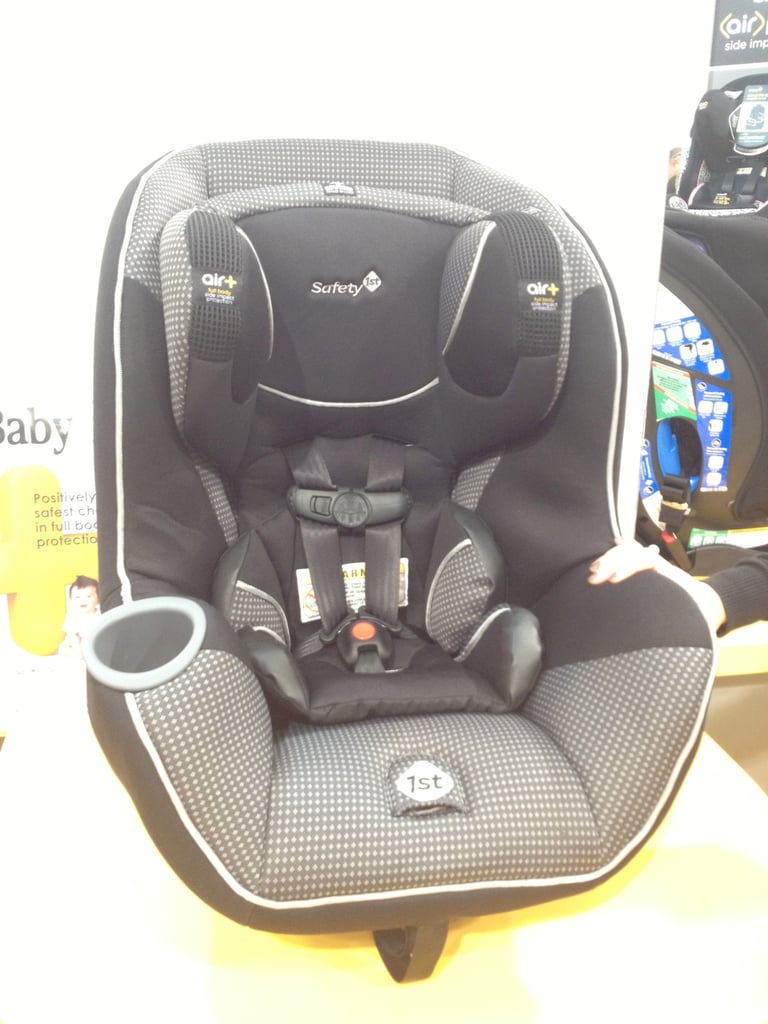 The Safety 1st Advance 70 SE Convertible Car Seat is designed for kids up to 70 pounds.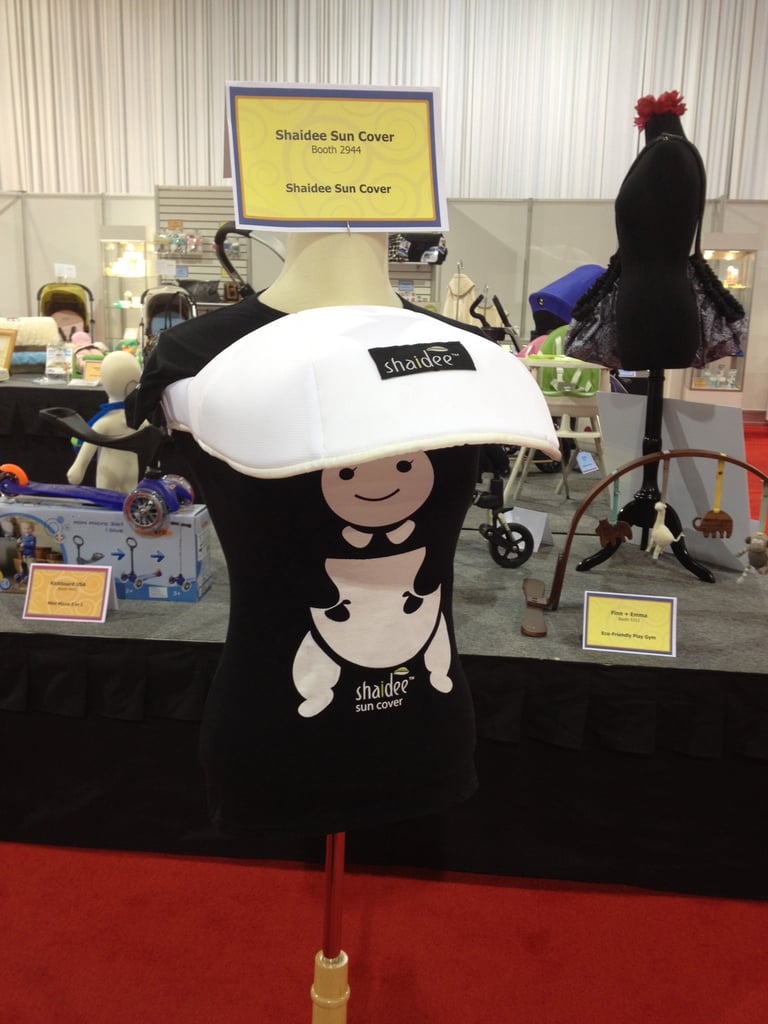 The Shaidee Sun Cover is designed to protect tots from the sun and is compatible with most carriers and slings.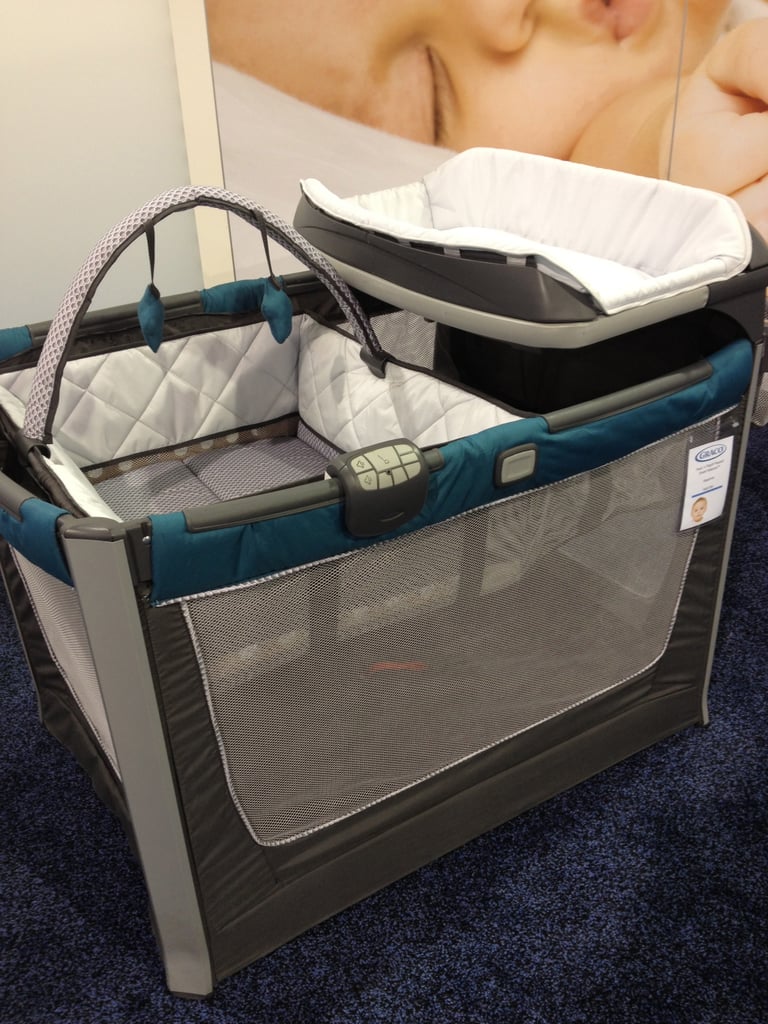 Graco's new Pack-and-Play comes with a removable Moses-basket-like sleep station, a changing station, and lots of storage space.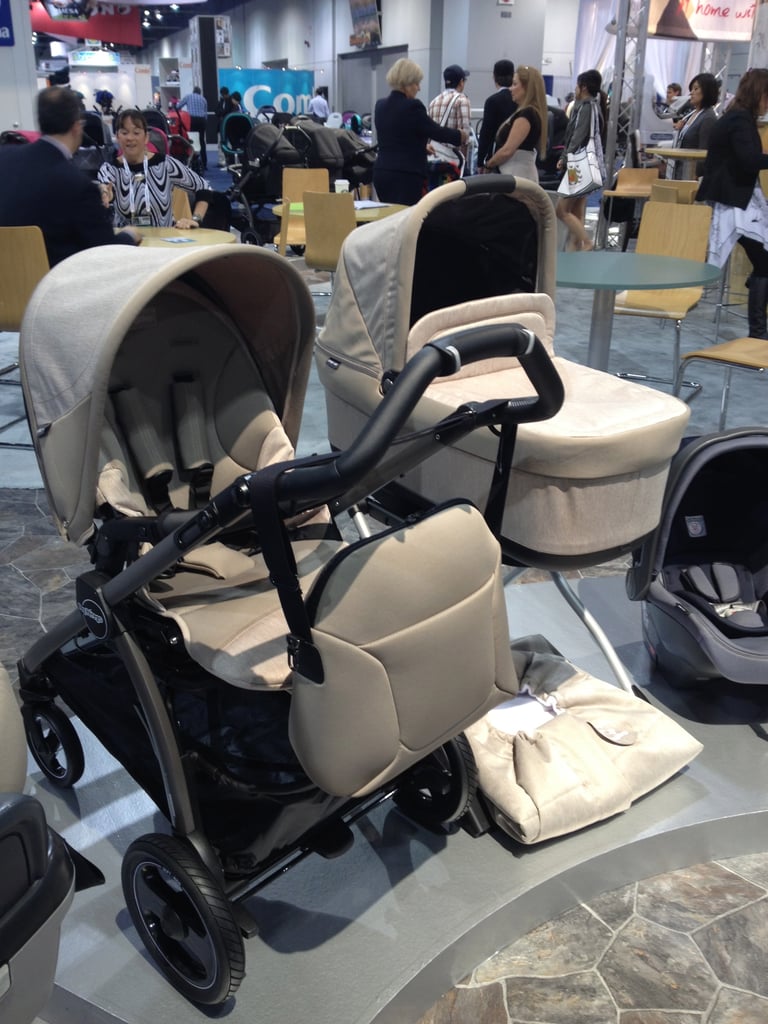 Peg Perego's Book Pop-Up folds with either its seat and bassinet attached to its base — either in front- or rear-facing positions.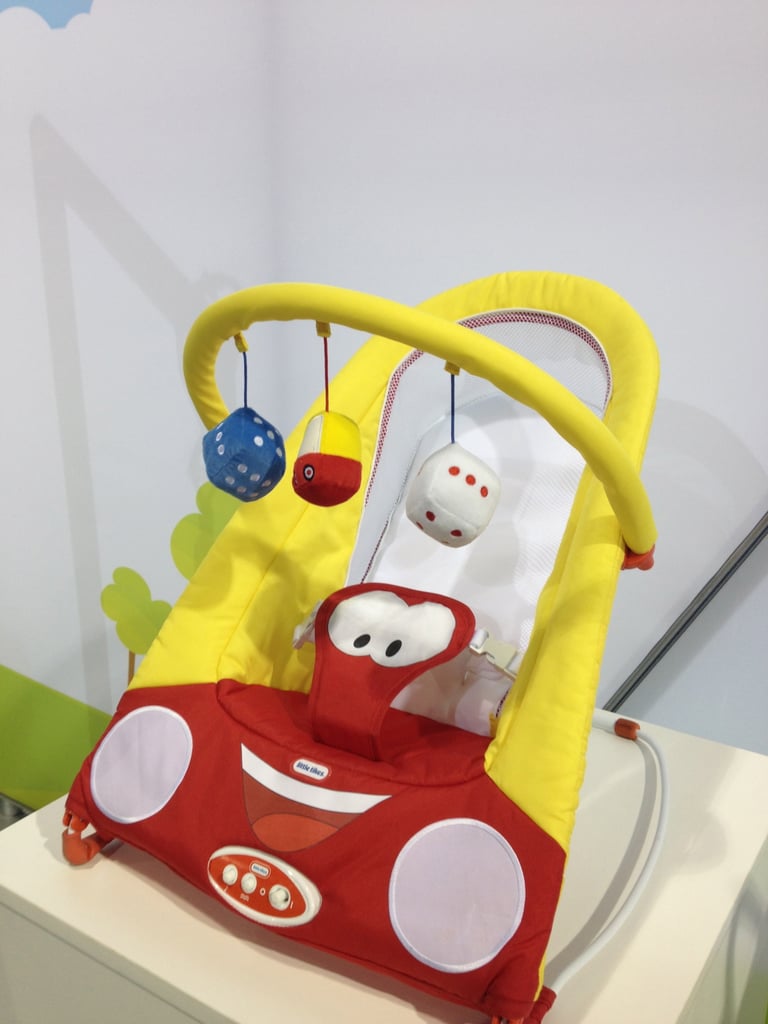 Diono is bringing the Little Tikes name to bouncy seats!
Baby Home's SoRo double cradle may be the only one on the market.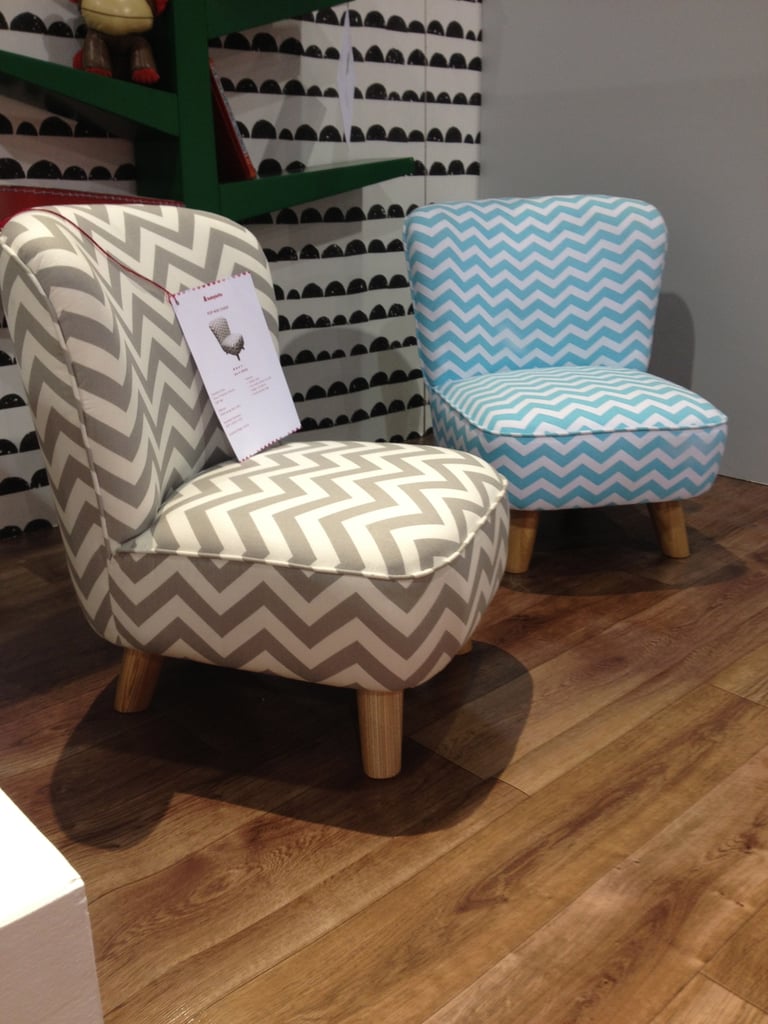 How cute are Babyletto's new POP mini chairs?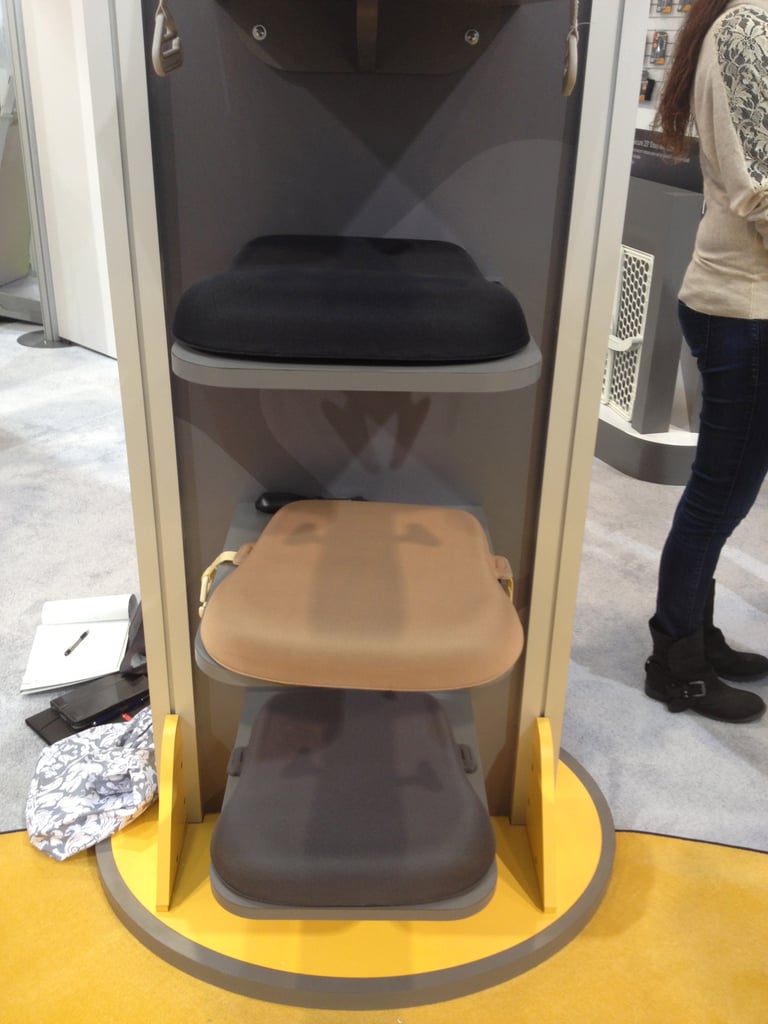 Safety First's Incognito Kid Positioning Seat is designed for smaller tots who haven't reached the 4'9" requirement for moving out of a booster. They're designed to match cars' interior fabric.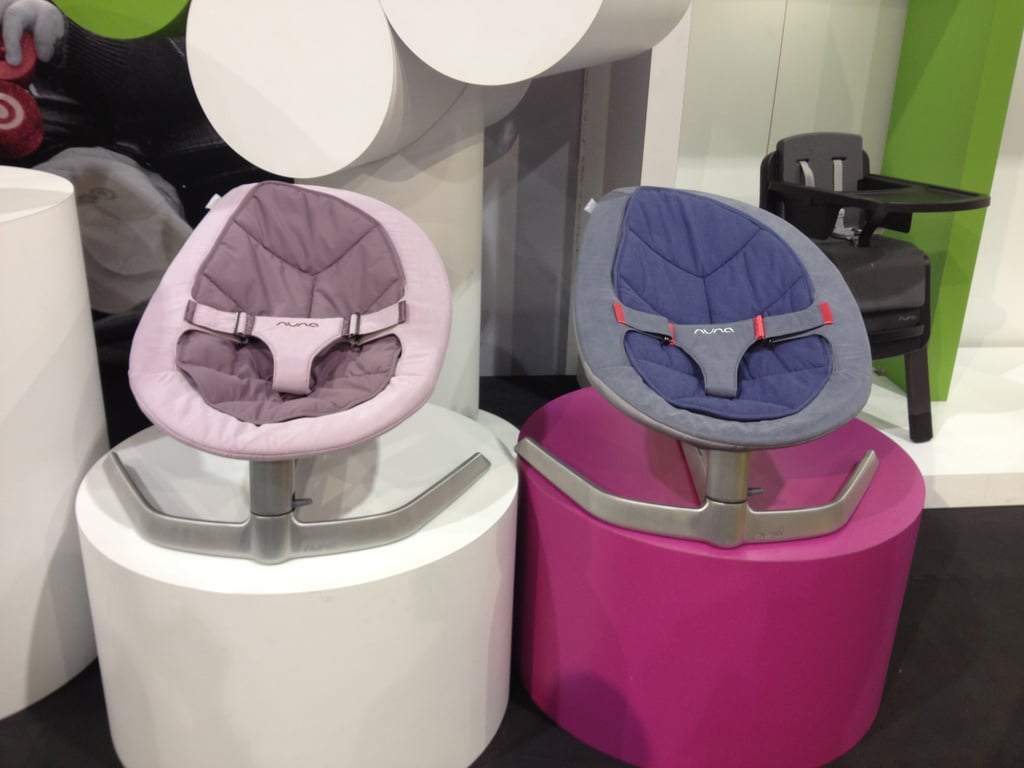 Nuna will introduce two new colors of its popular Leaf baby seat.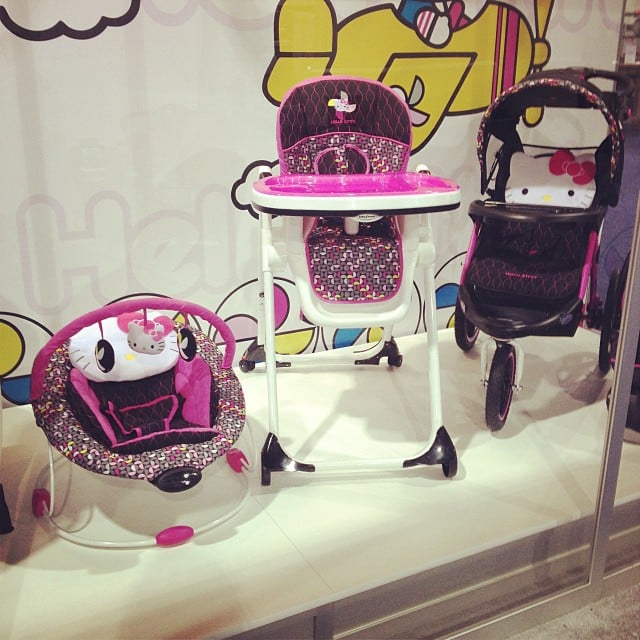 Baby Trend is introducing a Hello Kitty line that includes bouncers, high chairs, strollers, car seats, and more!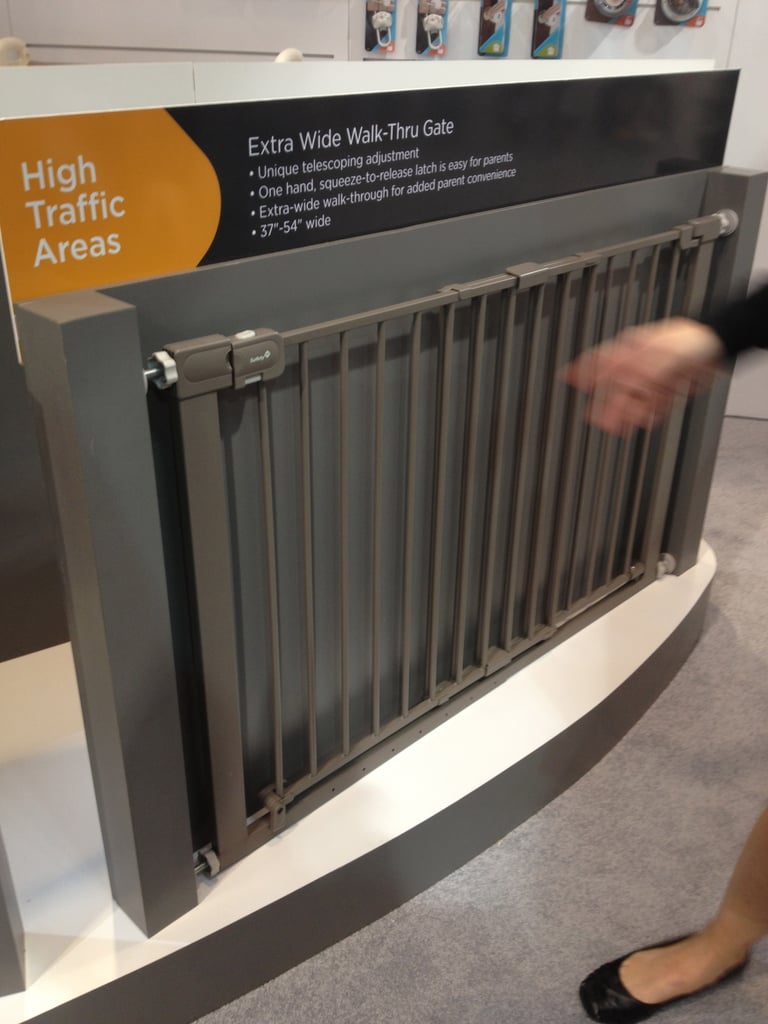 Safety 1st is revamping its gate business with new names (and new gates) that are more in line with today's housing construction — think wider gates and more.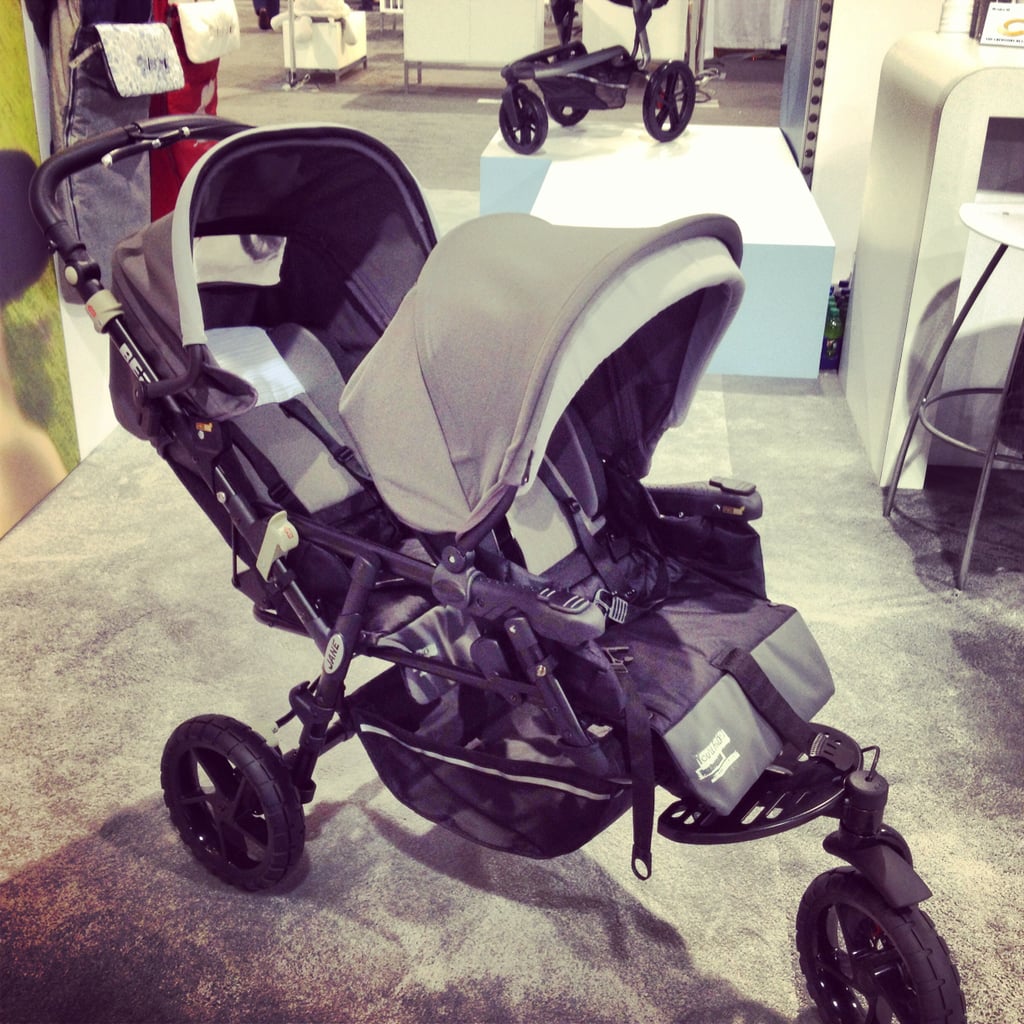 We are so excited that Jané is returning to the US market, and it's bringing its amazing Power Twin back!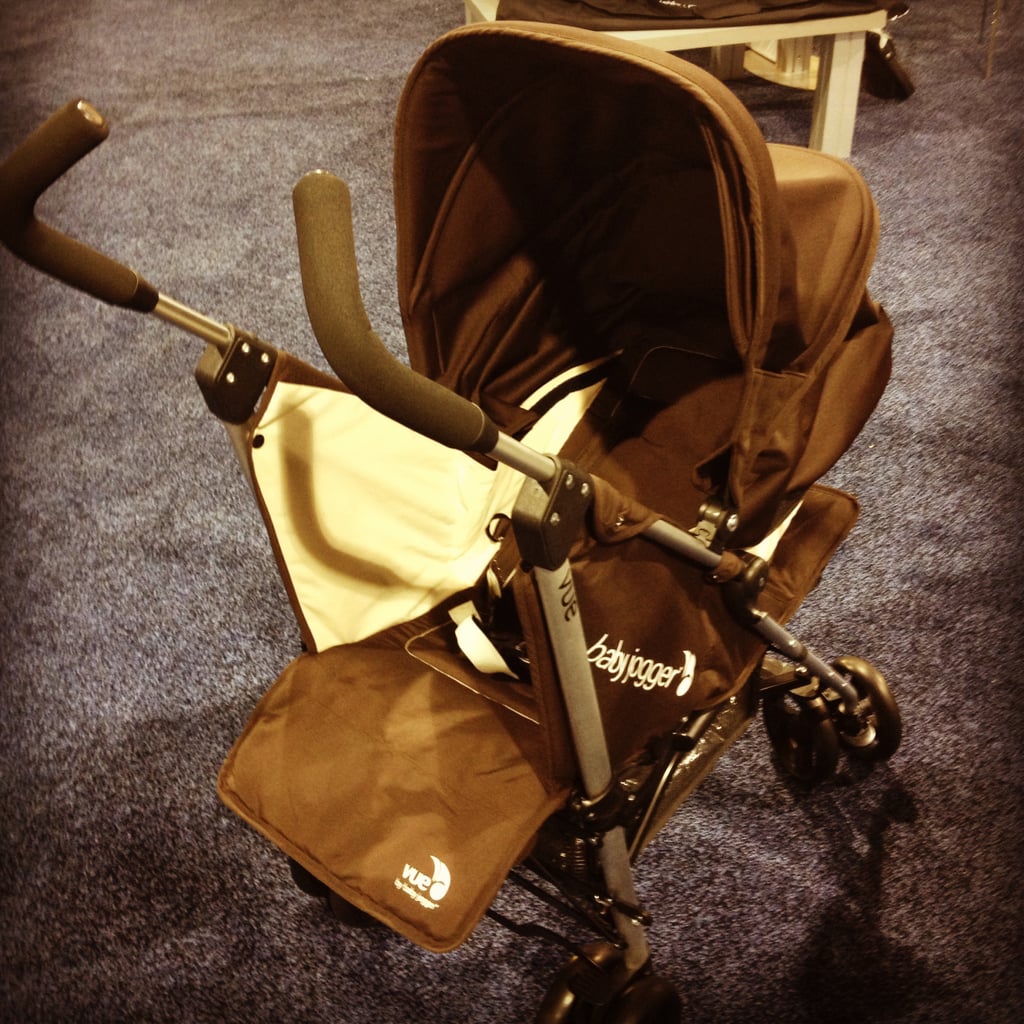 Baby Jogger will introduce its first umbrella stroller next year. It's both parent- and forward-facing, it's fully reclinable, and it can accommodate a bassinet that's sold separately.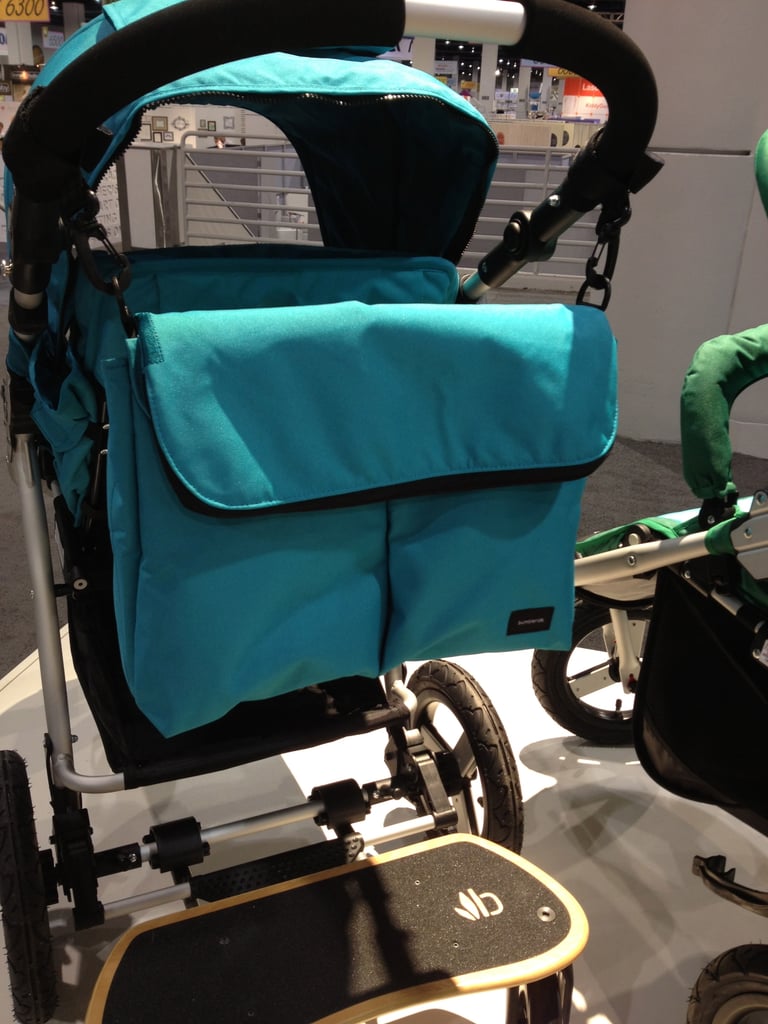 Bumbleride is introducing a line of diaper bags that coordinate with its strollers.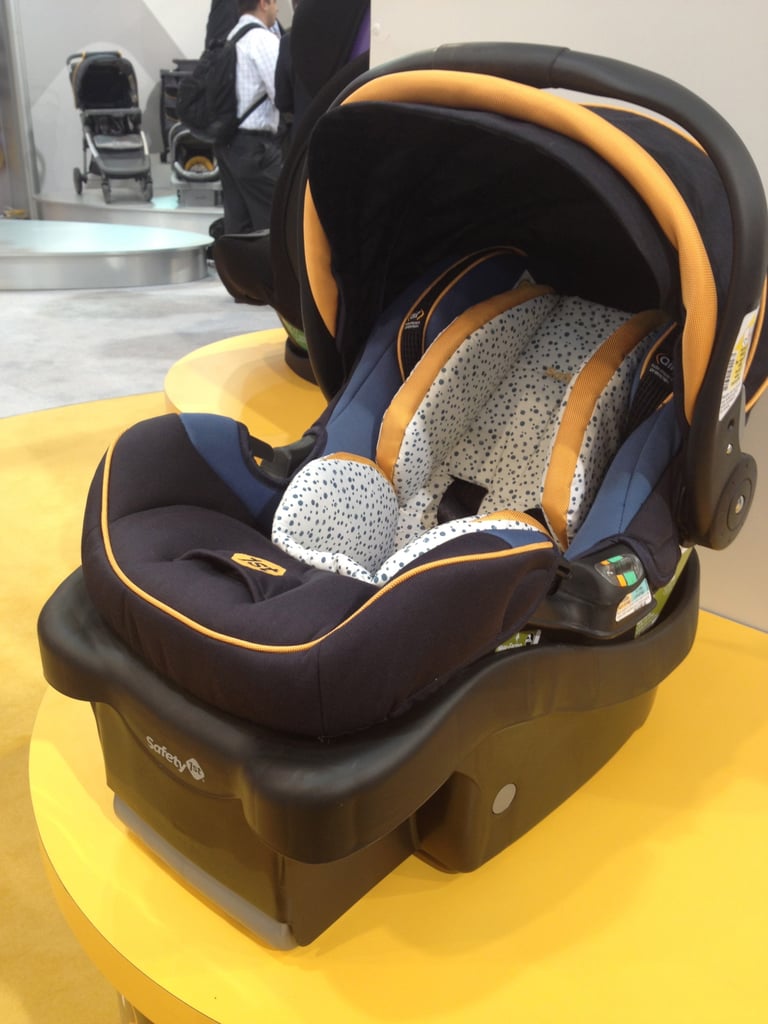 Safety 1st's Advance 70 Infant Seat features the company's "Air Protect Plus" to keep kids up to 35 pounds safe in their seat.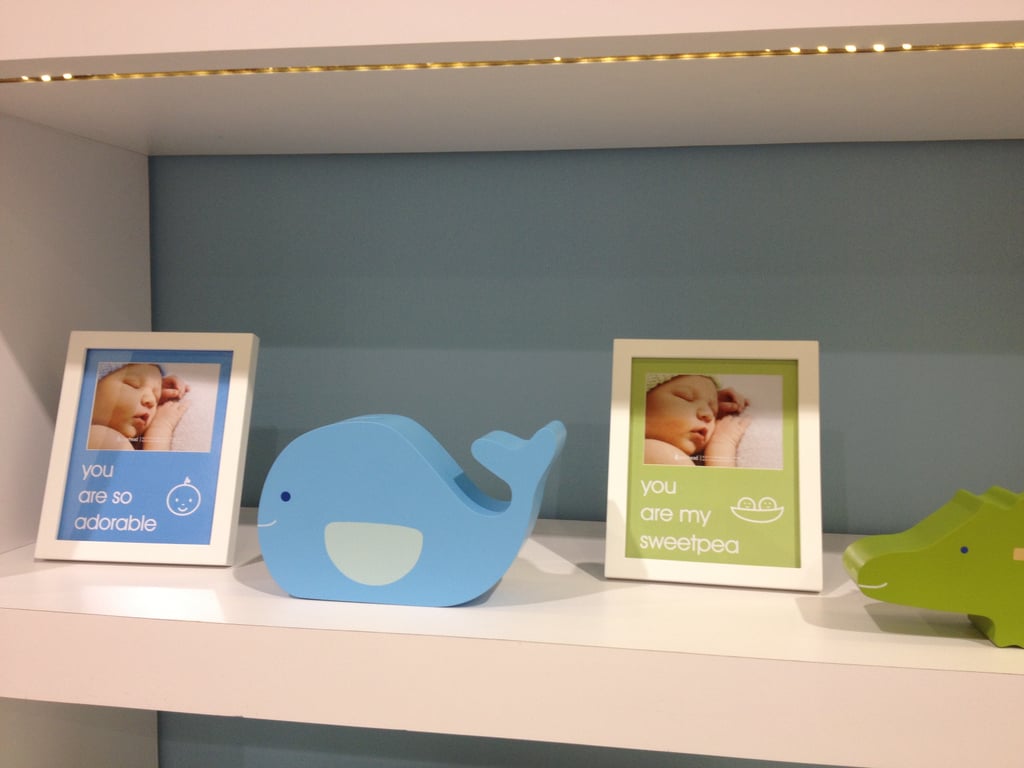 Pearhead's new Sentiment Frames are just adorable.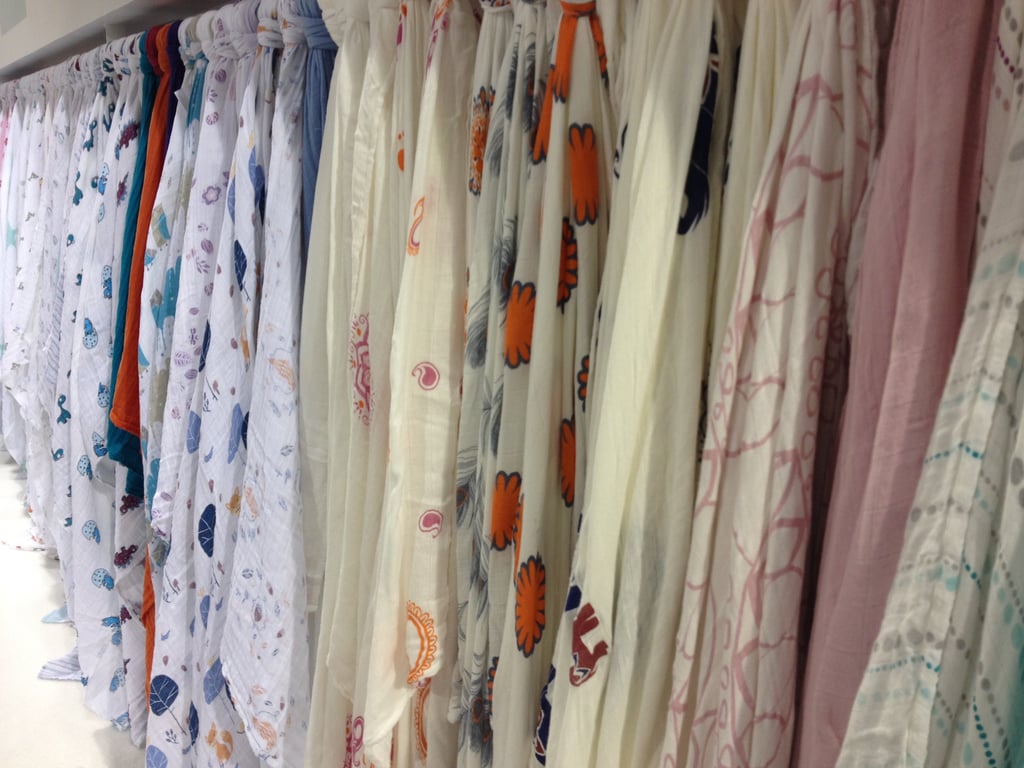 Miles and miles of Aden + Anais blankets.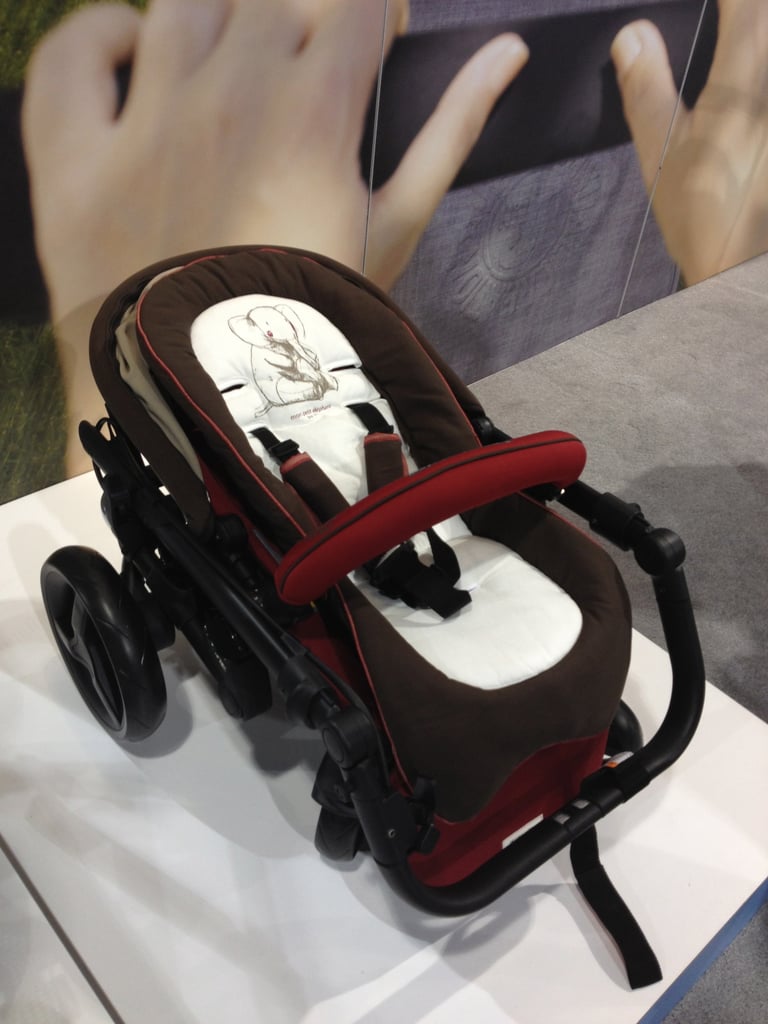 The Jané Rider folds without removing its seat.
The Ergo Performance carrier will debut in January.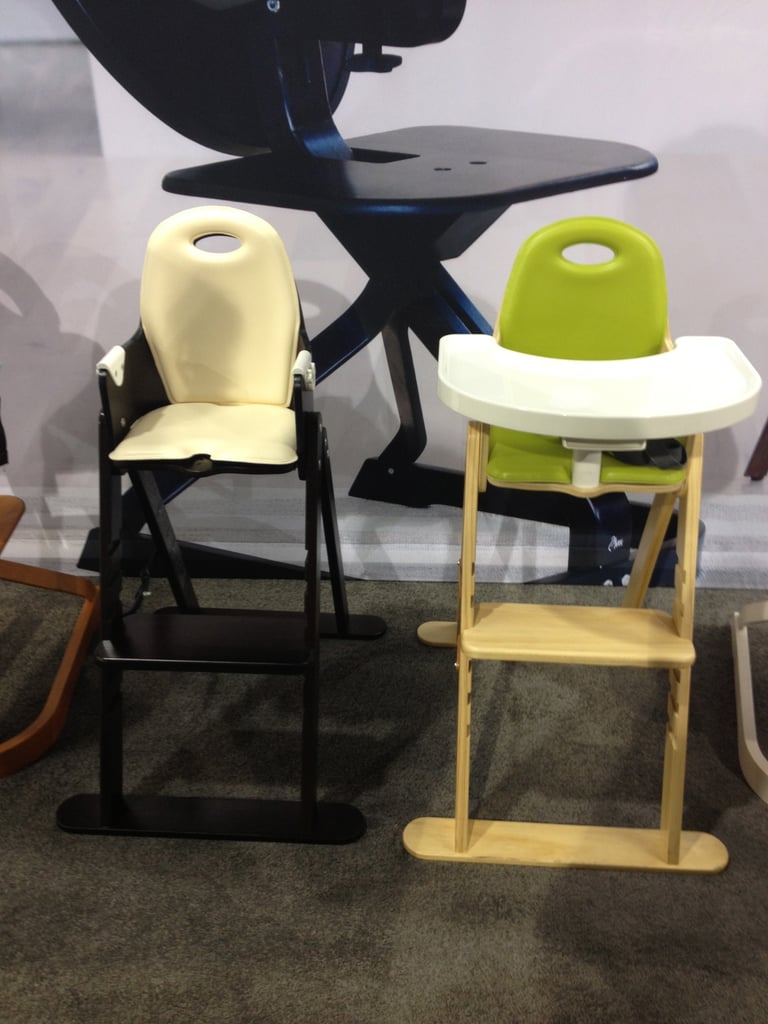 Svan will introduce the Baby to Booster seat. The tray has a one-handed release and a foot base that moves as your child grows.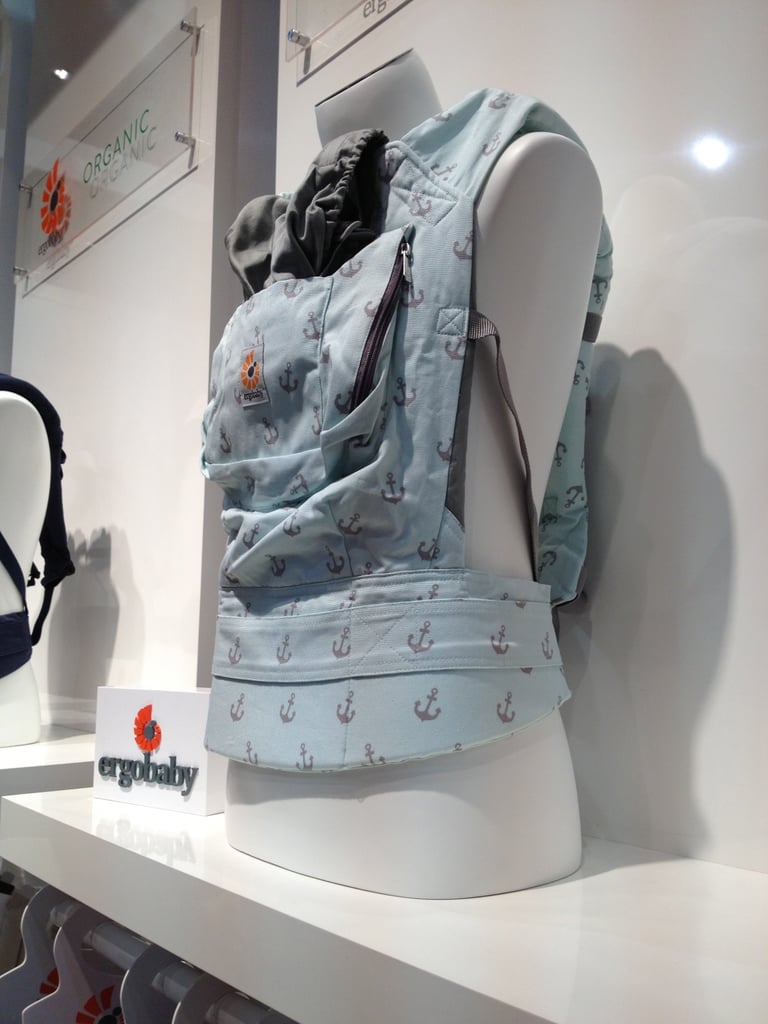 Ergo's Original Anchor carrier, with an anchor design selected by Ergo Facebook fans, will debut in January.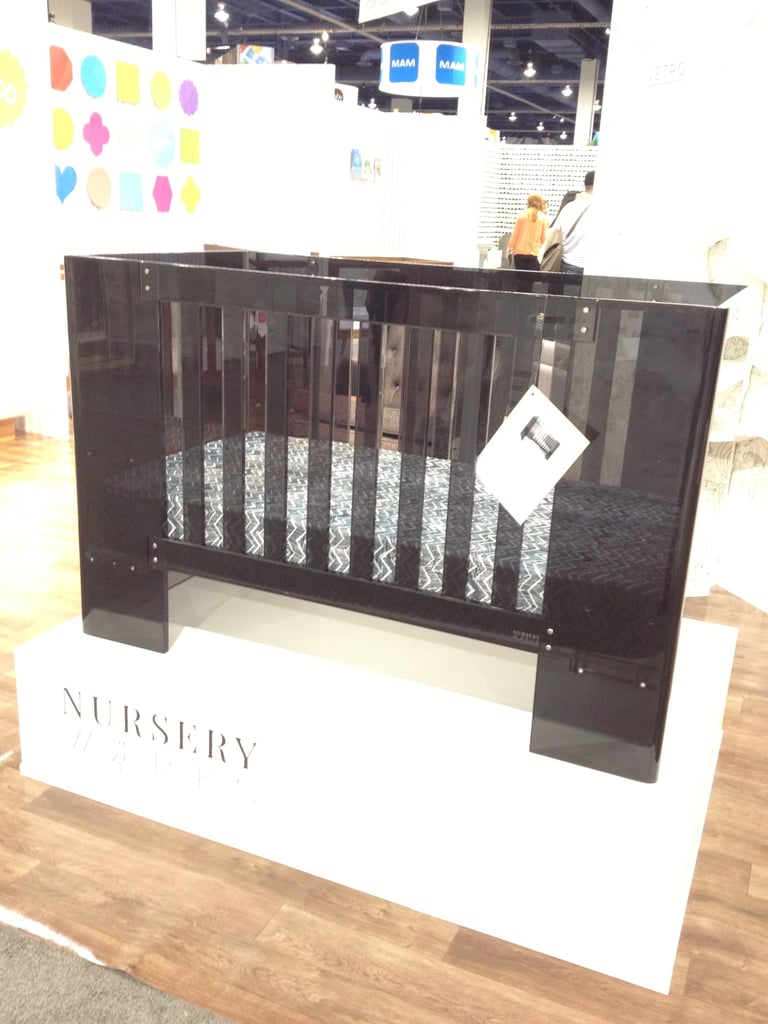 Nurseryworks' Vetro plexiglass crib will now be available in a darker color.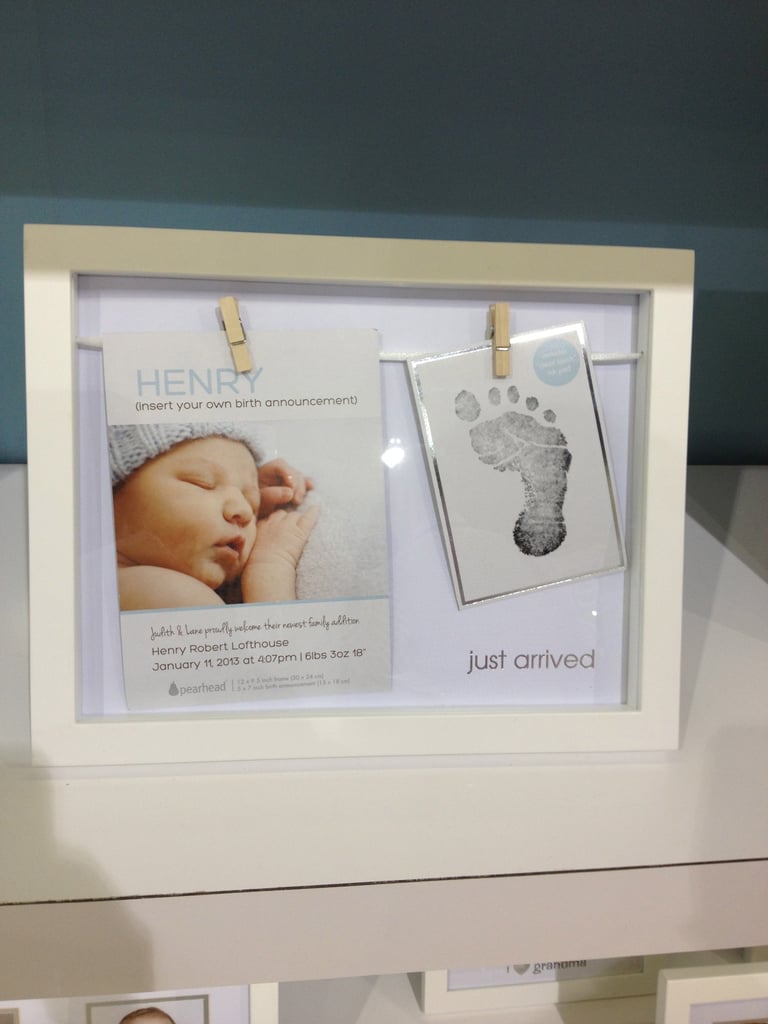 Pearhead is introducing the cutest birth announcement frame for your keepsakes.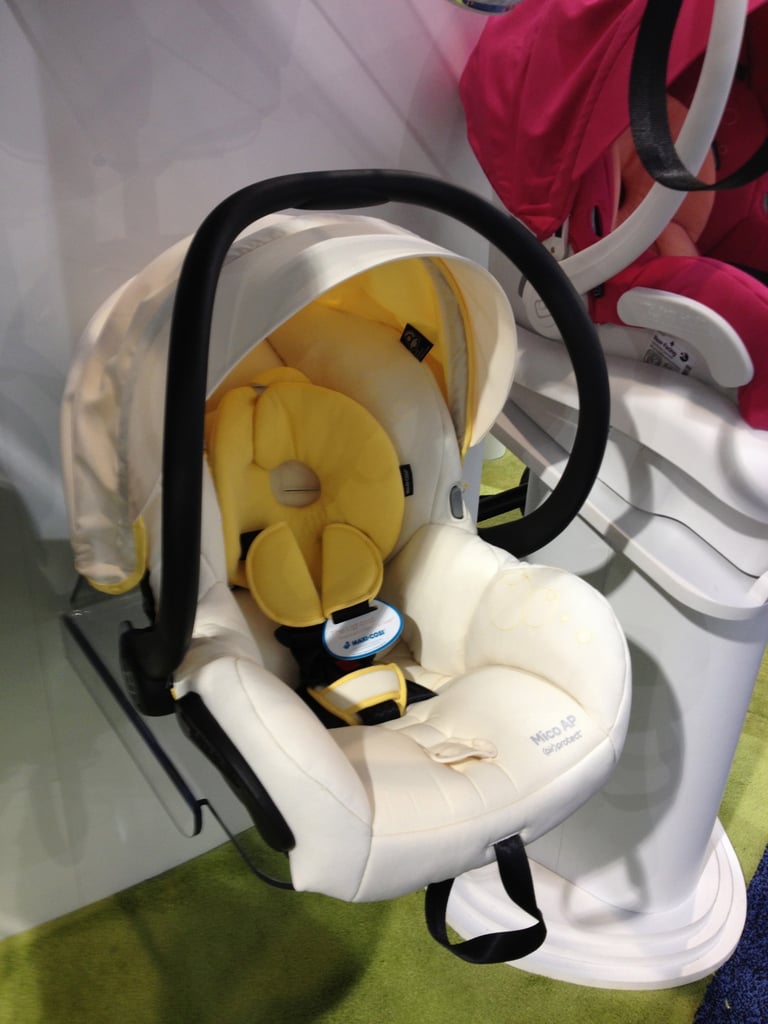 How cool is Maxi-Cosi's Micro AP car seat? At 8.6 pounds, it is the lightest on the market, while still providing air protection around the head.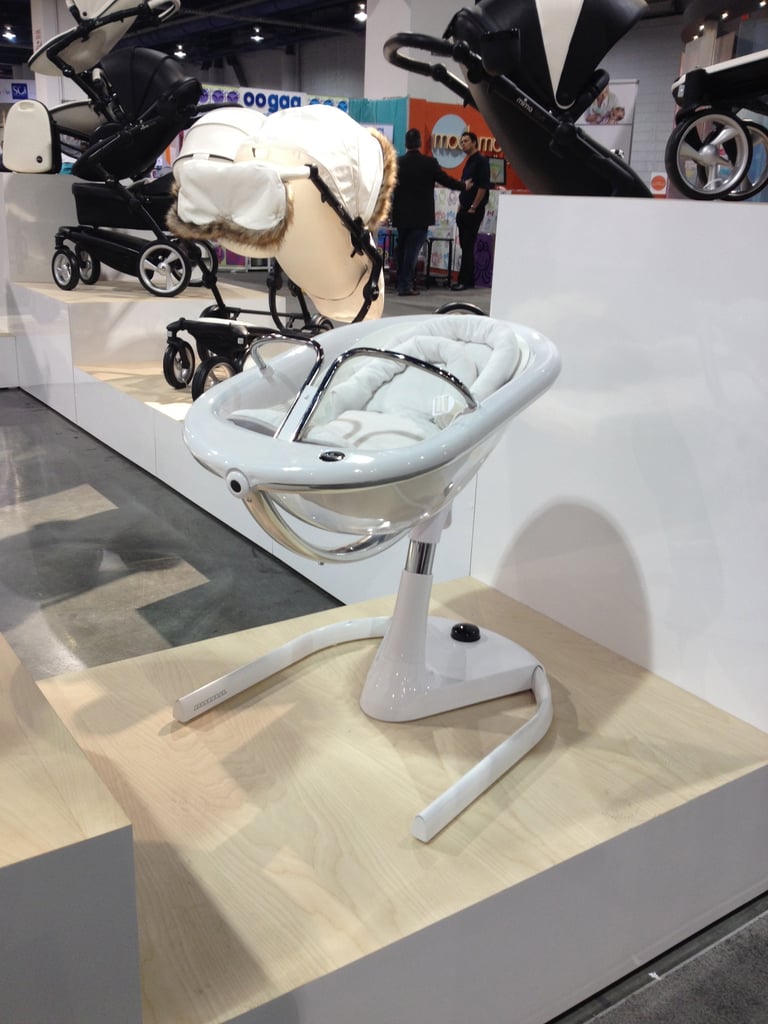 Mima's Moon actually grows with kids. It starts out as a cradle/baby seat, converts into a high chair, and eventually can be used as a chair.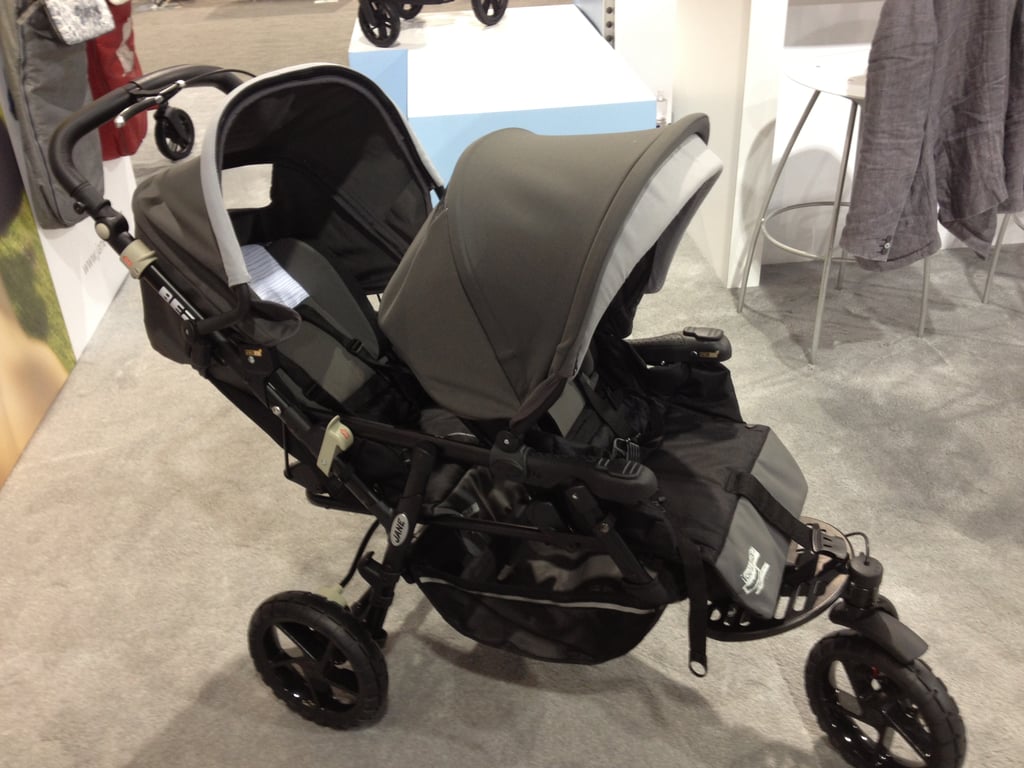 Baby Jogger's Summit X3 Double Jogging Stroller was developed after the warm reception the X3 received last year.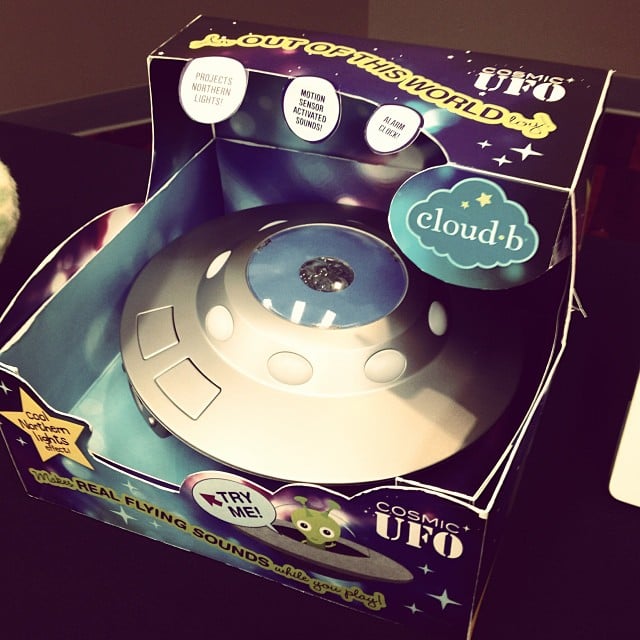 Cloud B will introduce a UFO version of its popular nightlight/music system that is out of this world!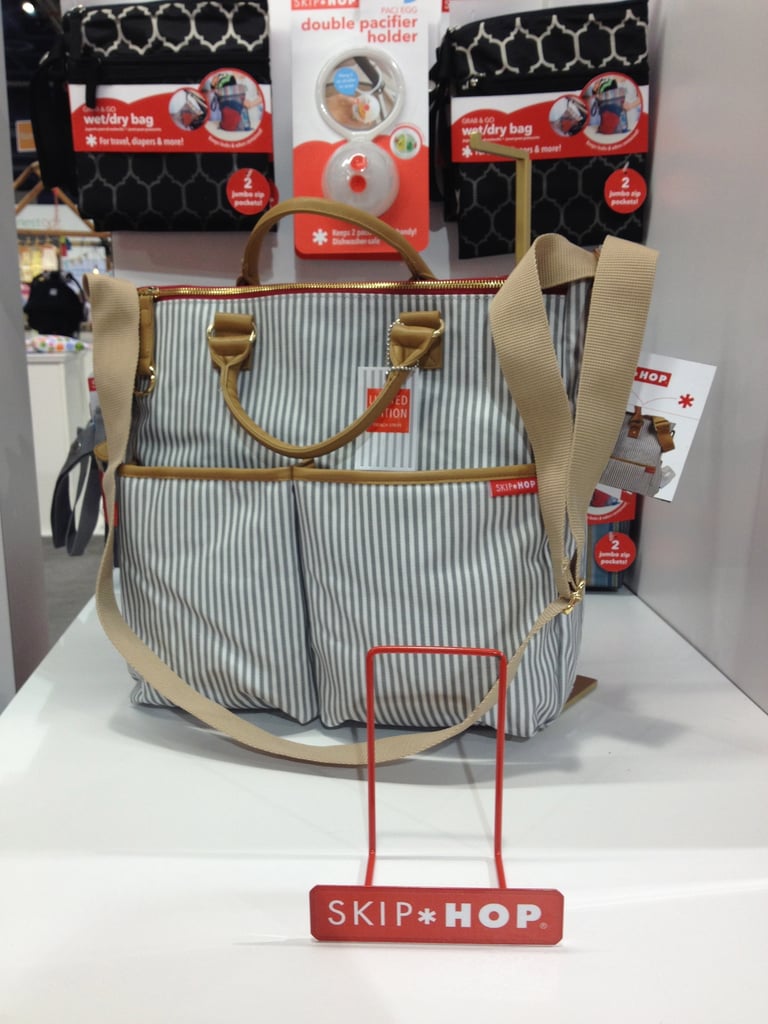 Skip Hop's limited-edition luxe French stripe diaper bag is already in stores.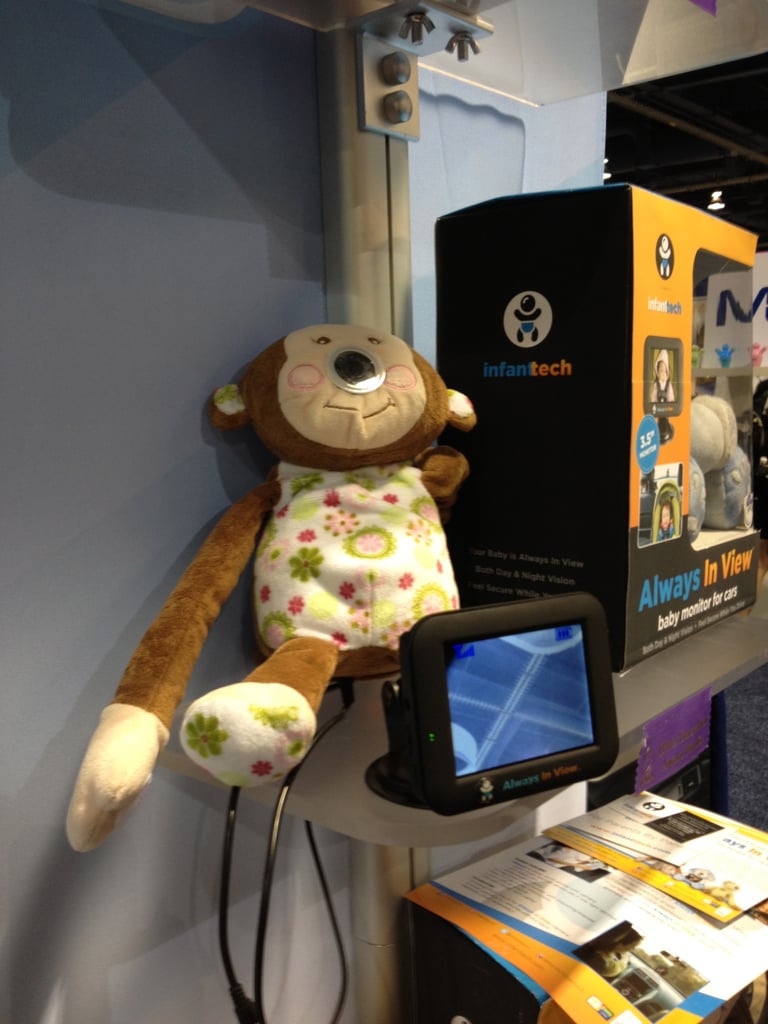 The "Always in View" Baby Monitor For Cars is a wireless video monitoring system designed to help parents keep an eye on rear-facing tots. It places a camera in the nose of a stuffed animal, while a GPS-style monitor mounts on the car's dashboard.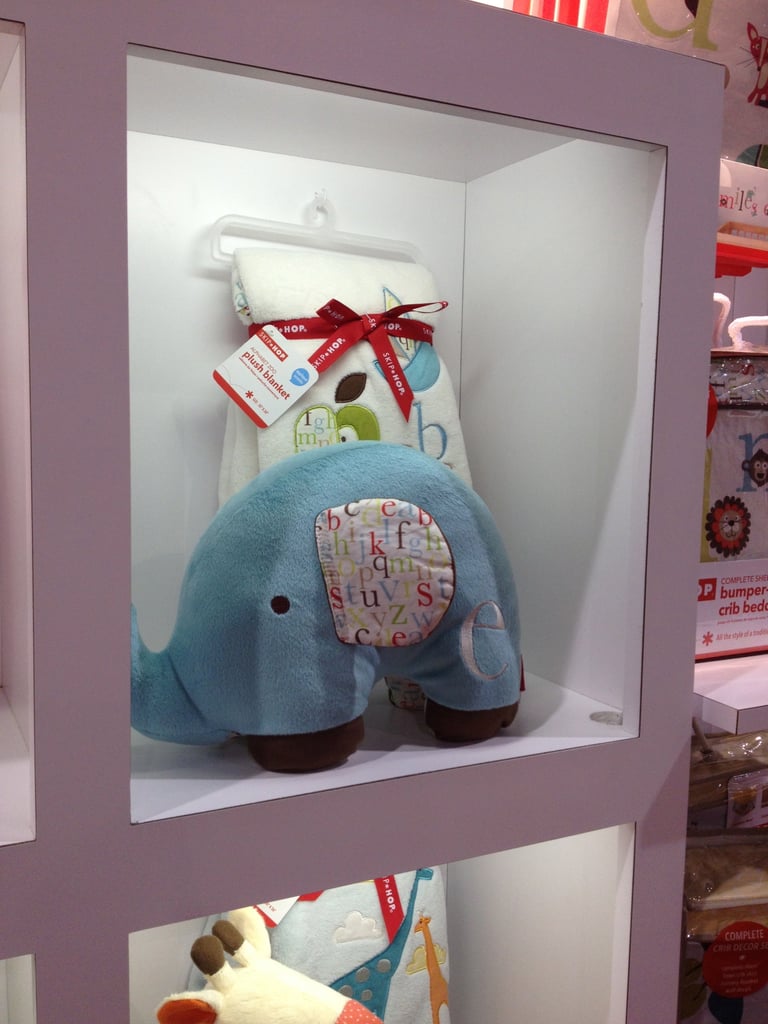 How cute are Skip Hop's new plush animals that complement its zoo line?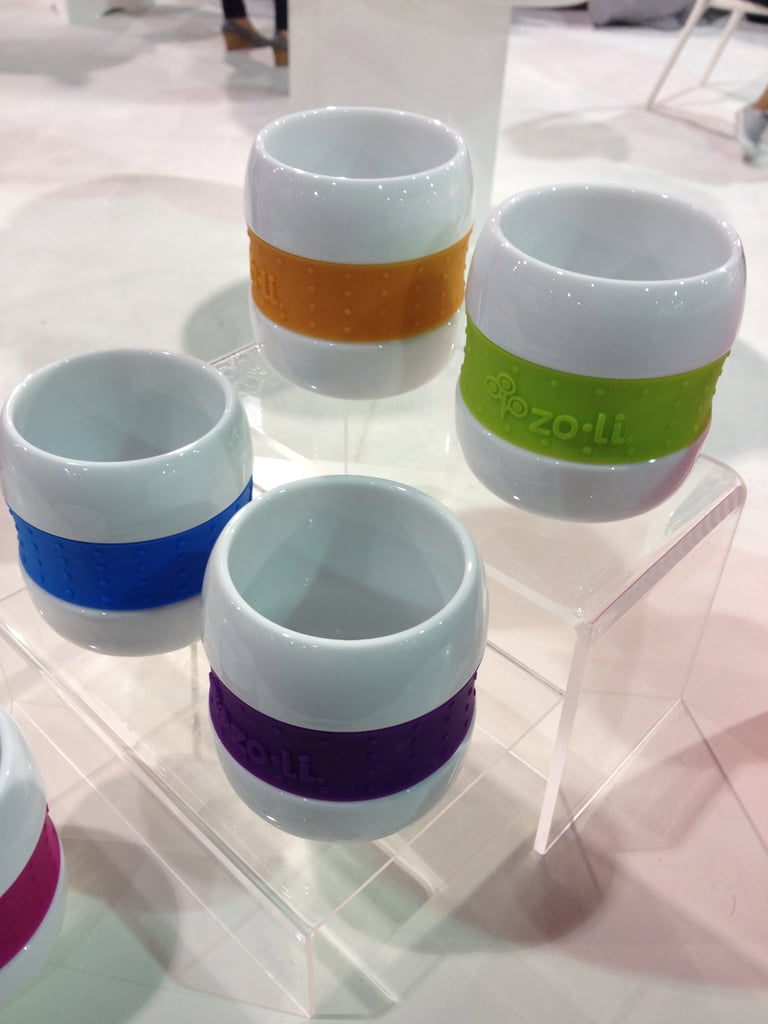 ZoLi will introduce new training cups that take the age-old trick of putting rubber bands around a glass to a whole new level.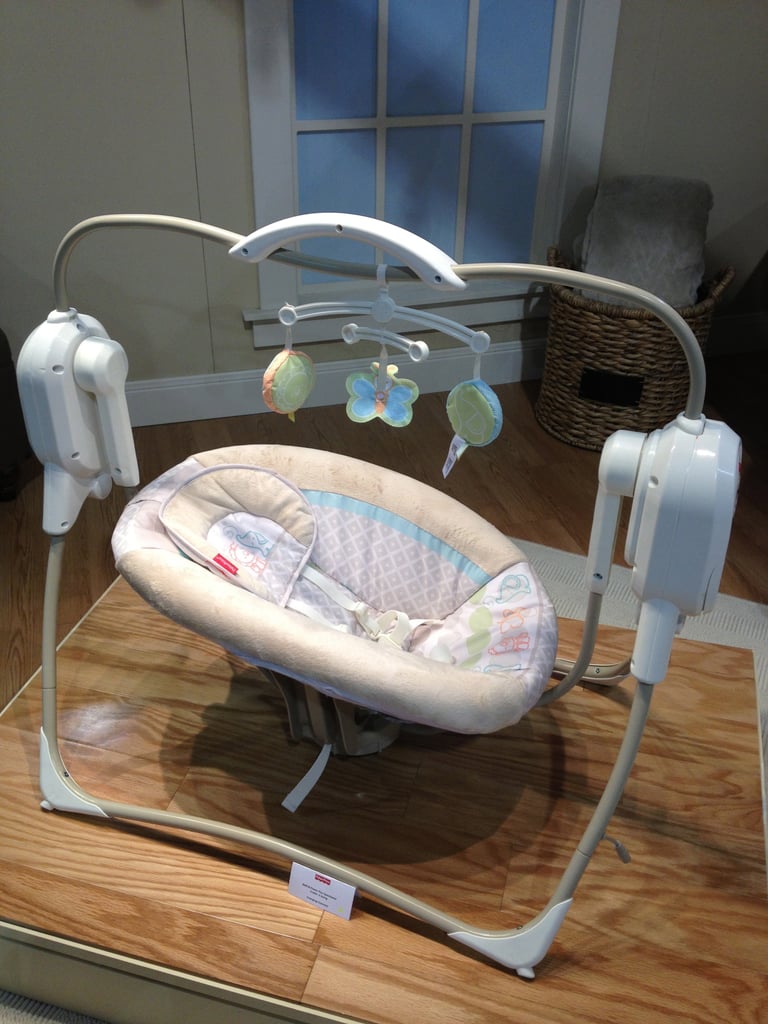 Fisher Price's Space-Saver Cradle and Swing has two different rocking motions and takes up less of a footprint than the papasan version.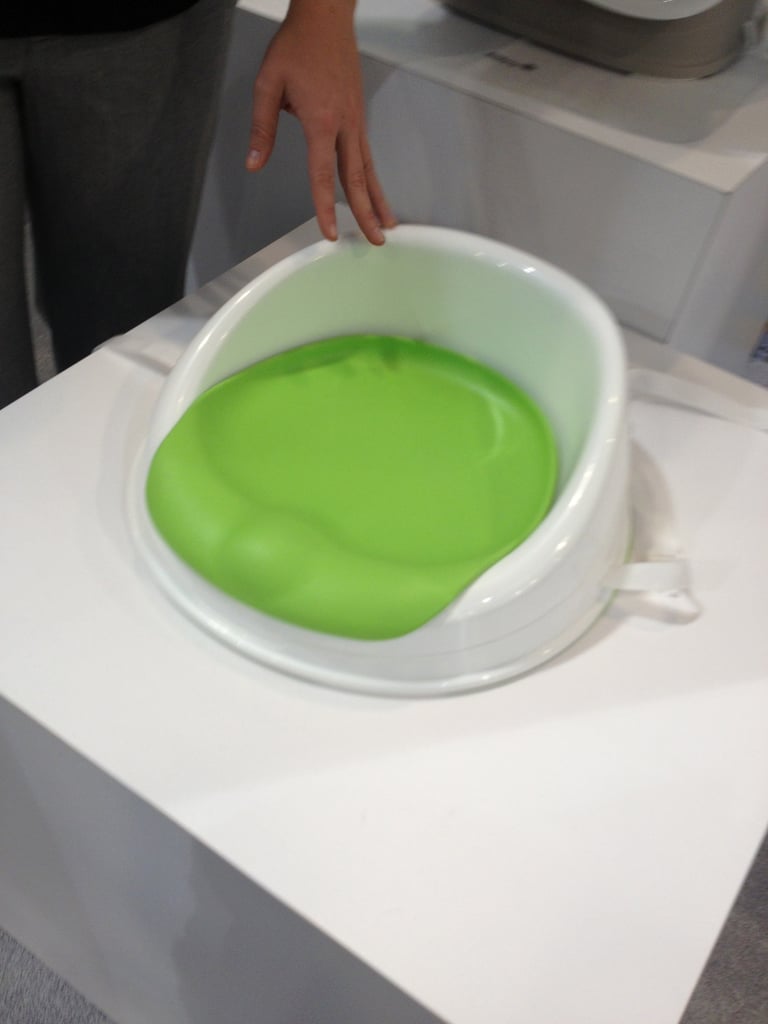 Safety First's new booster seat has a riser under it that lifts kids to two different heights — and it's really easy to clean!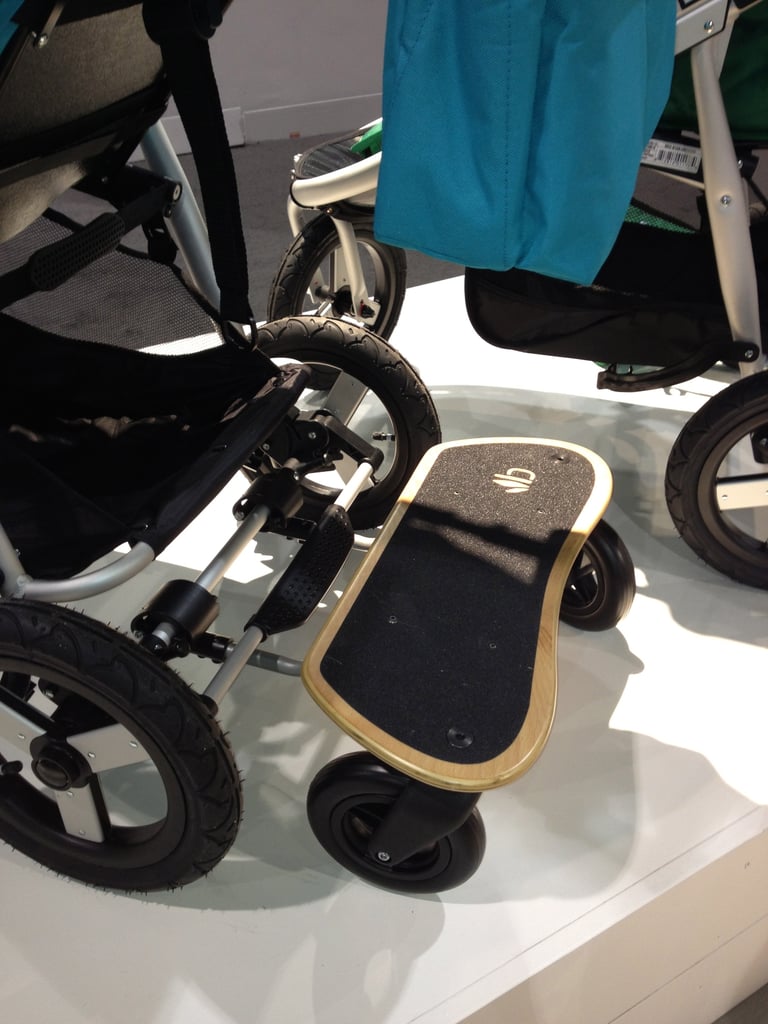 Bumbleride will introduce its own boogie board.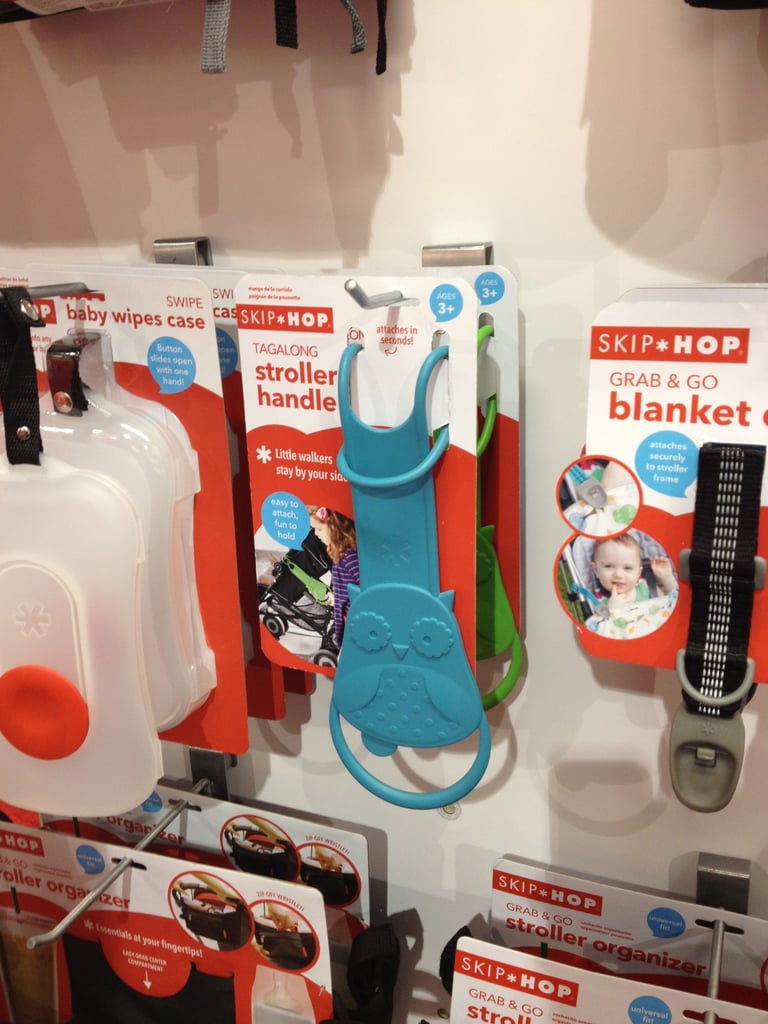 Skip Hop will introduce both a stroller handle (so kids have a place to hold onto when crossing the street) and blanket clips (they turn any blanket into a stroller blanket).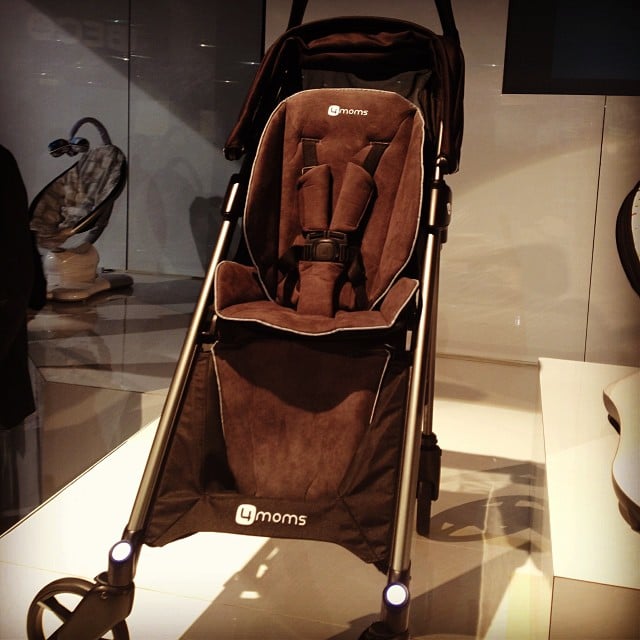 4 Moms will introduce the Origami Mini — a self-opening/closing umbrella stroller with on-board cell phone charger, generator, and running day lights.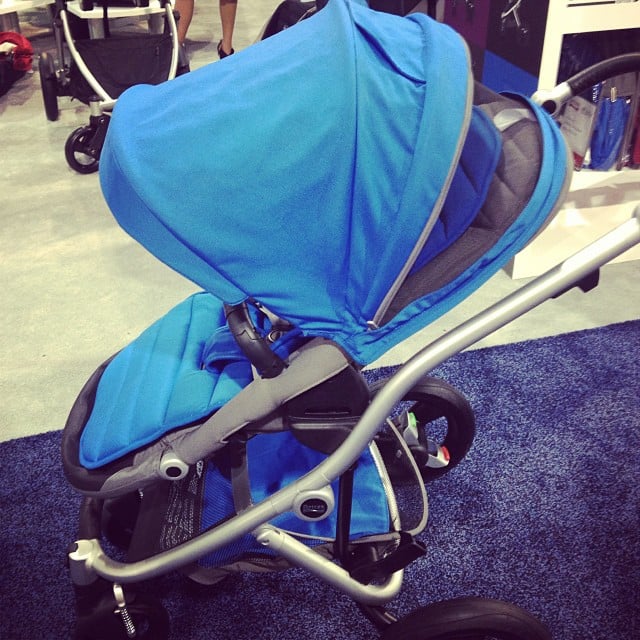 Britax is really stepping up its style with the new Affinity! The strollers have a reversible seat, custom color combos, and a bassinet that's sold separately.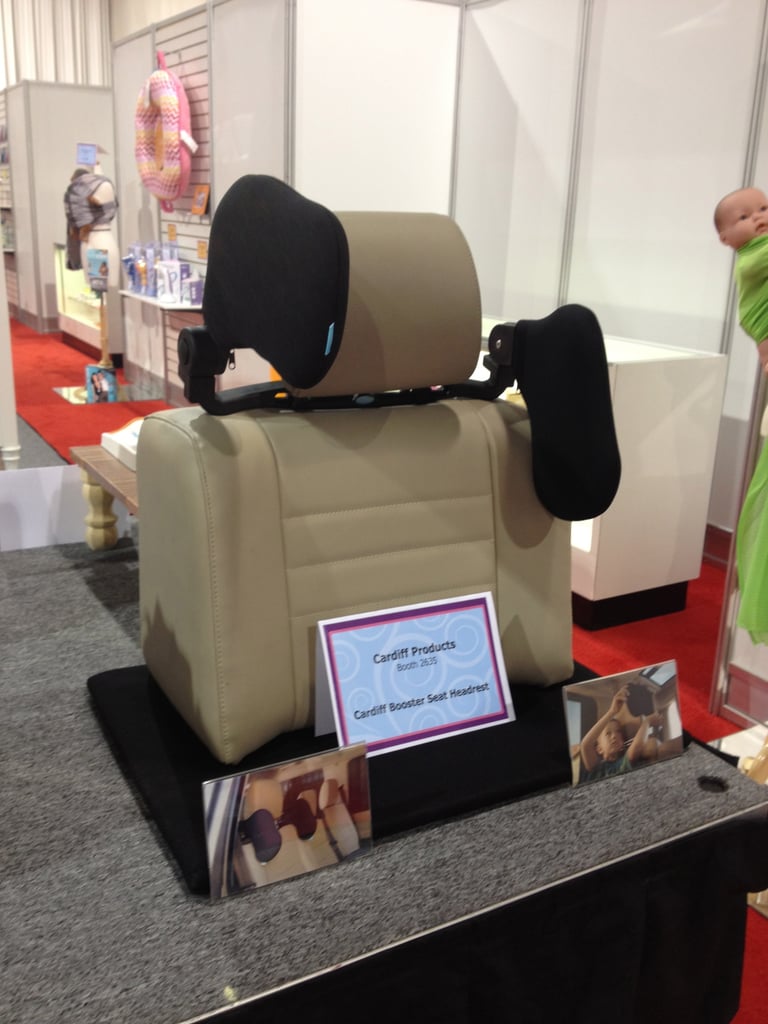 For tots in booster seats, the Booster Seat Headrest is designed to keep their heads from flopping over when they fall asleep in the car.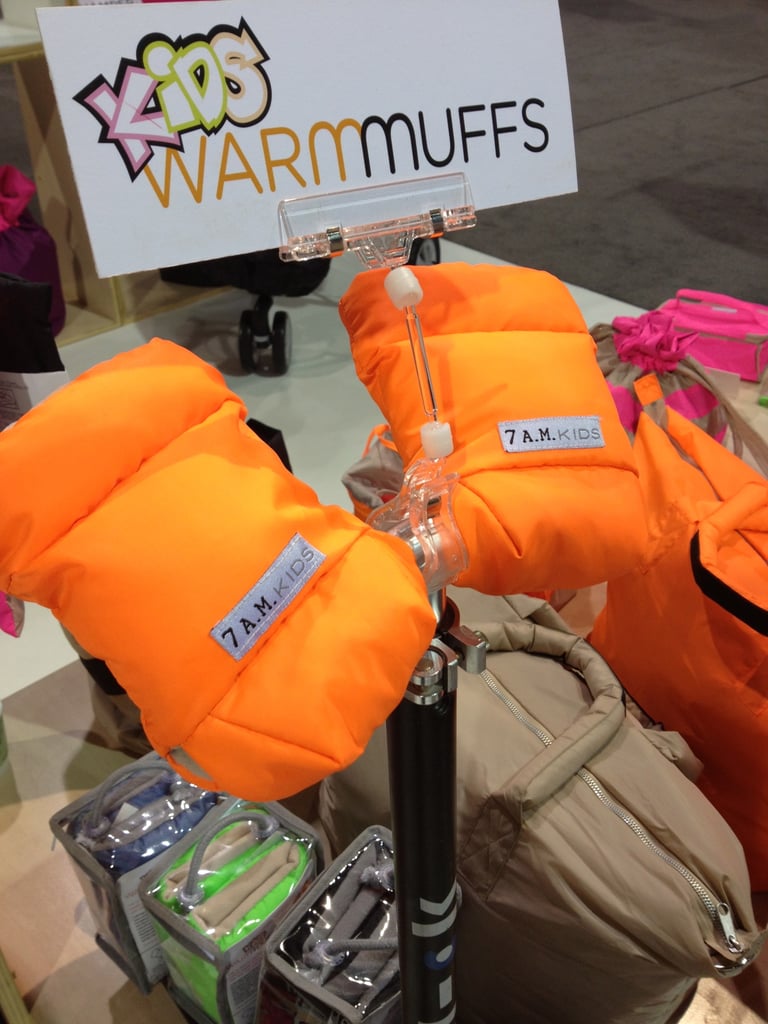 7 A.M. Enfant is shrinking its popular Warmmuffs into kids' sizes, meaning cold-weather scooter rides will be possible!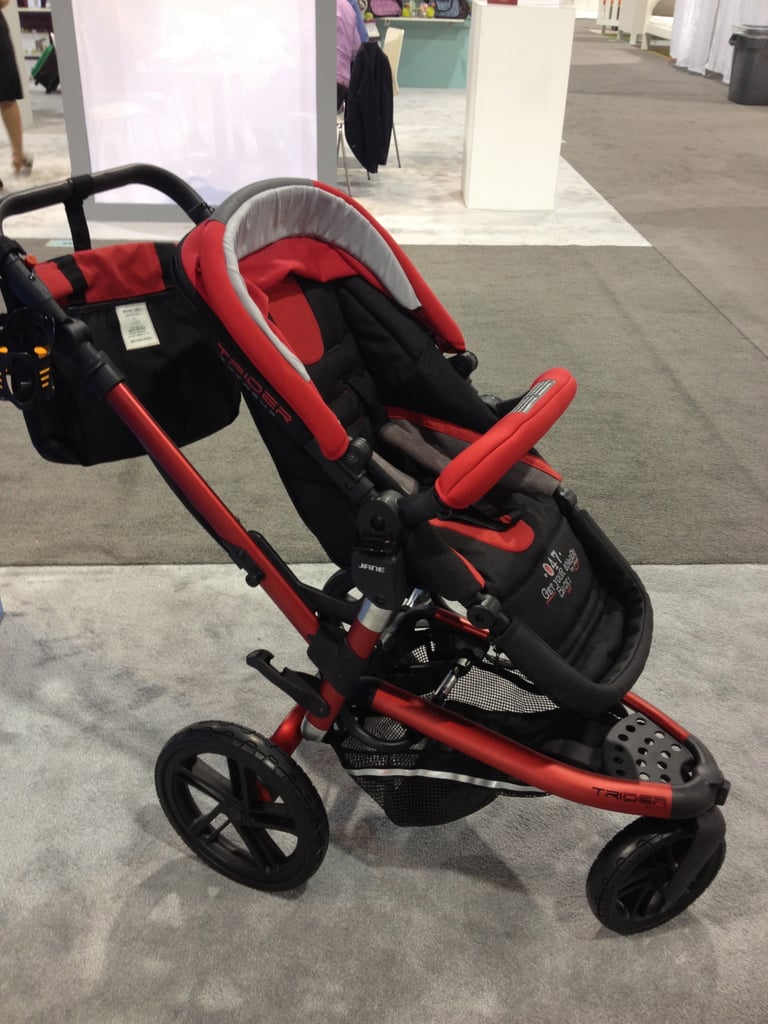 Jané's Trider Extreme is the company's all-terrain stroller that features a visible, adjustable suspension.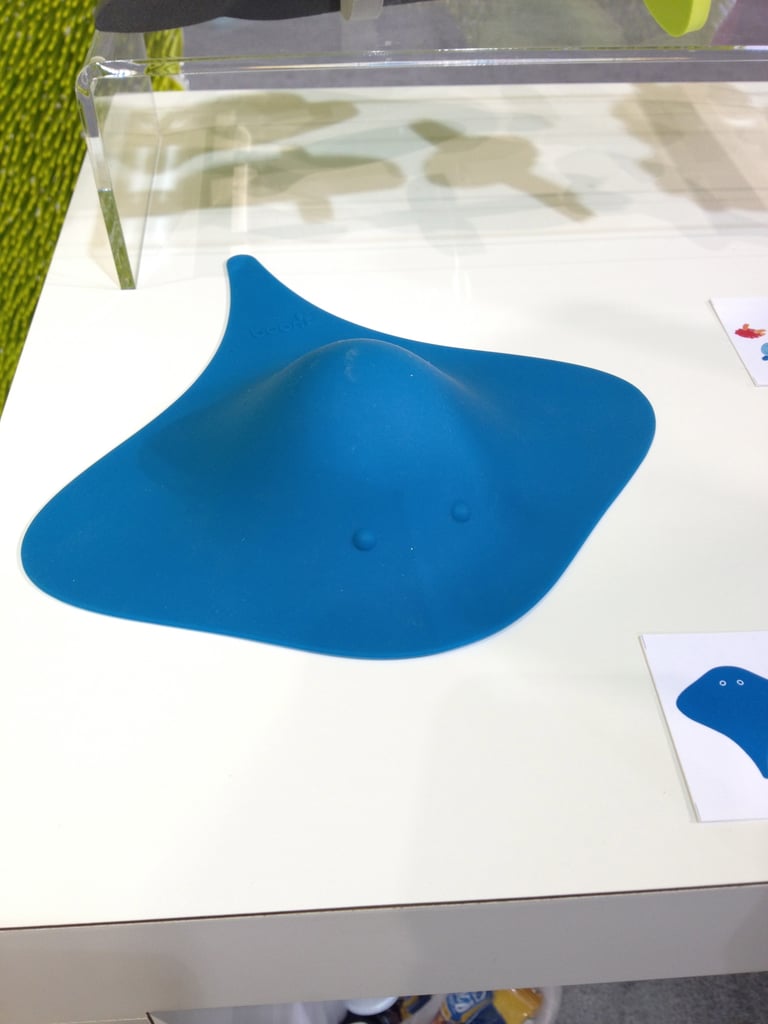 Boon's Ray Drain Plug will keep kids' hands off the bath plug.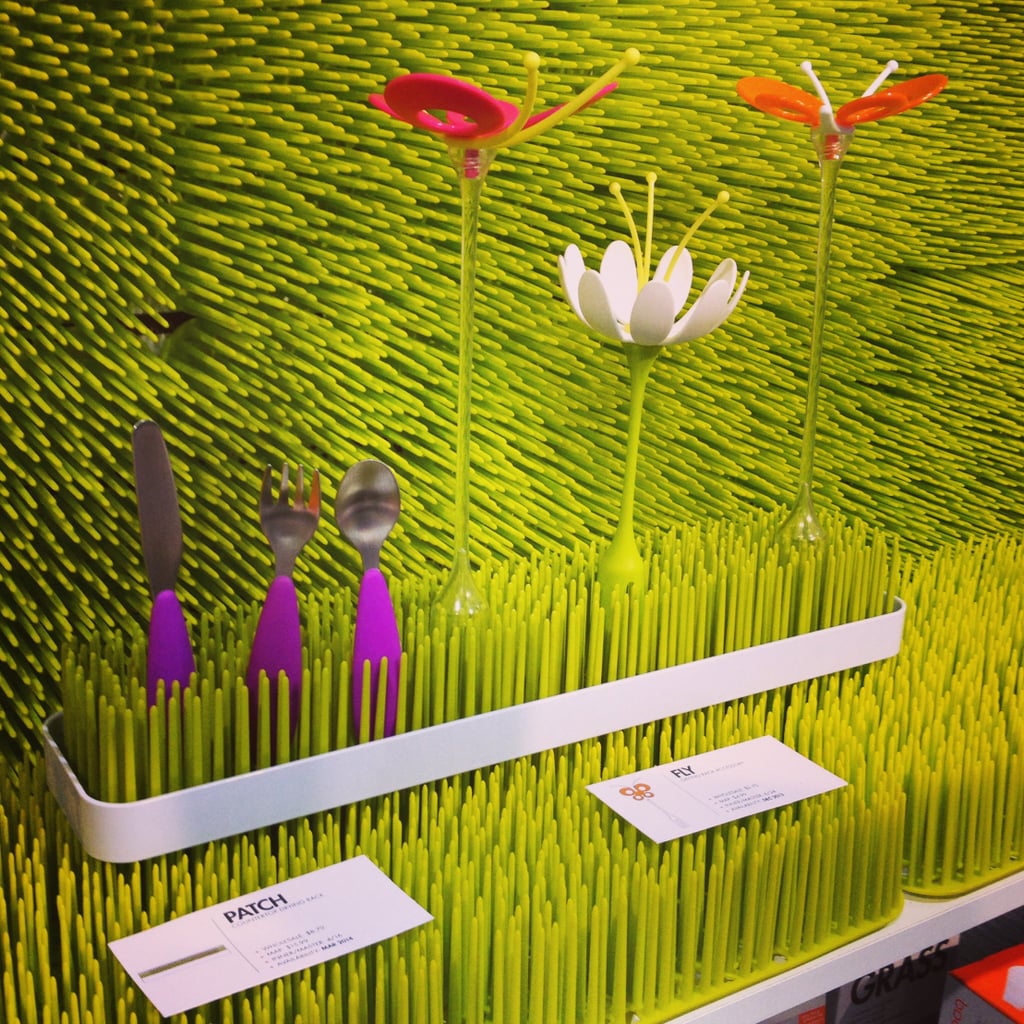 Boon reimagined its popular grass and will introduce Patch, a longer, narrower drying rack for baby's gear. It's also introducing Fly, flower-like pieces for drying smaller accessories.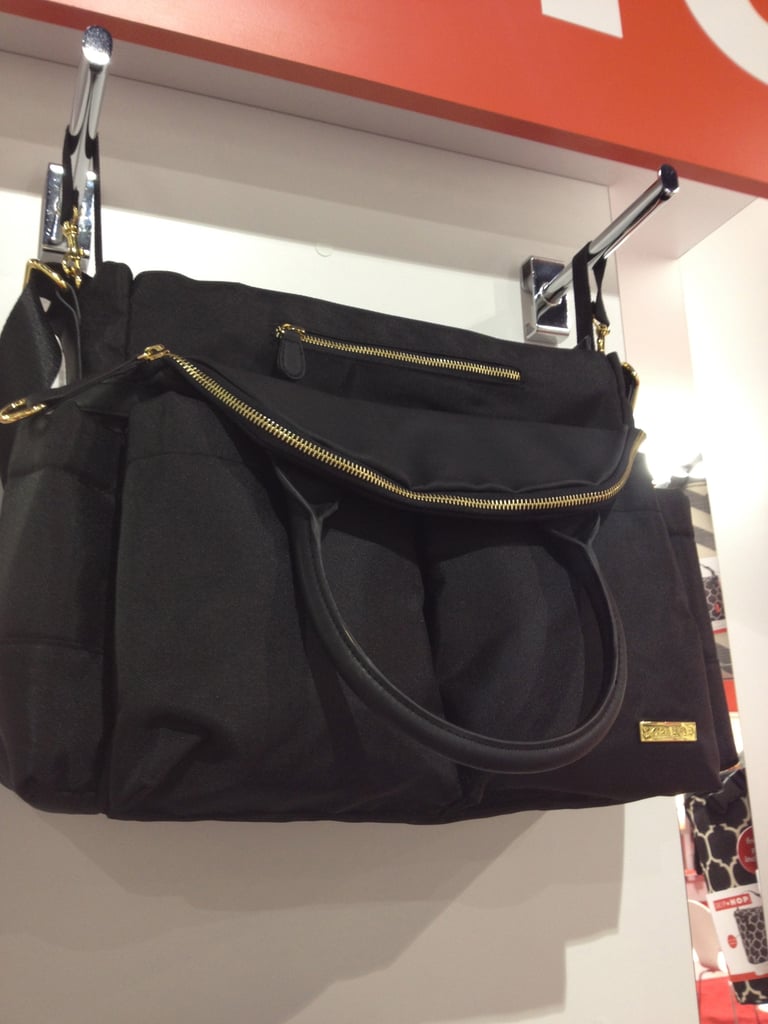 Skip Hop's new diaper bag may be its chicest yet.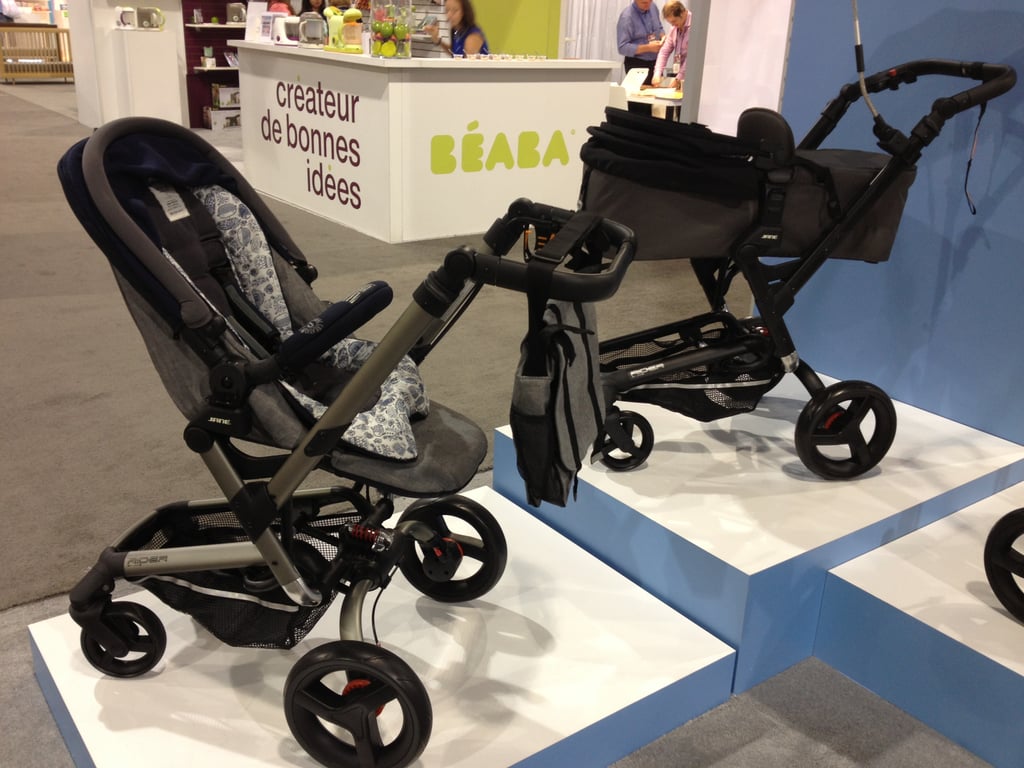 The Jané Rider is a full travel system that is compatible with Maxi-Cosi, Chicco, and Cybex car seats.
Luca & Co. will enter the toddler furniture area with this cool Art Desk.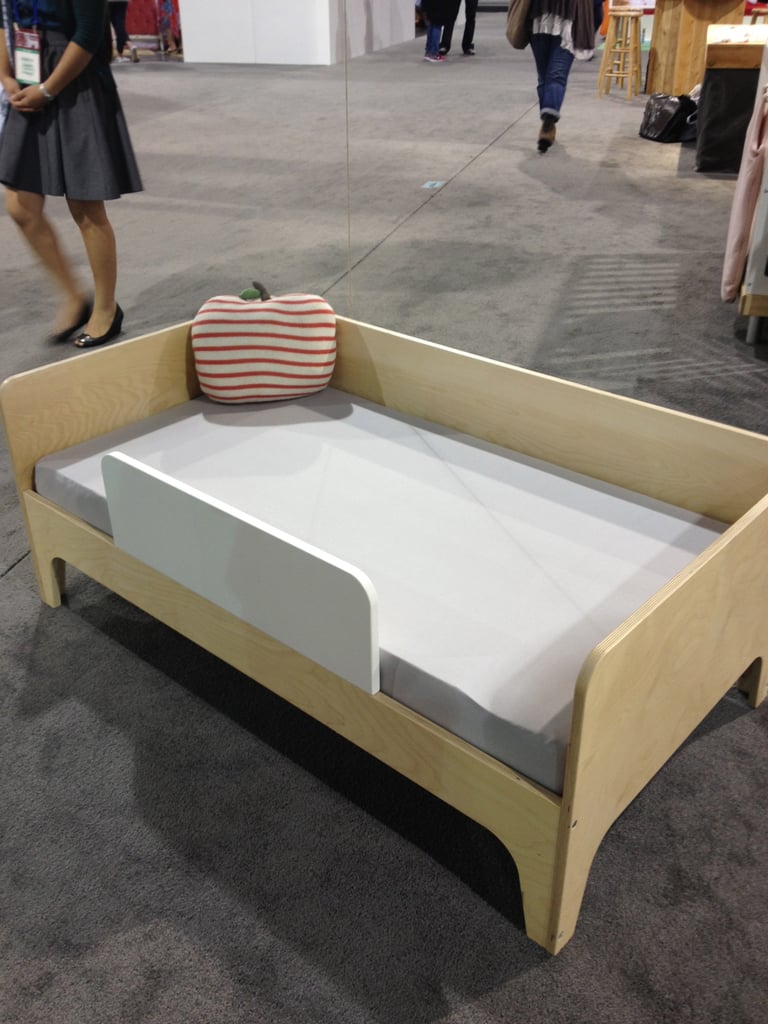 Oeuf's new Perch toddler bed will be available in walnut or birch.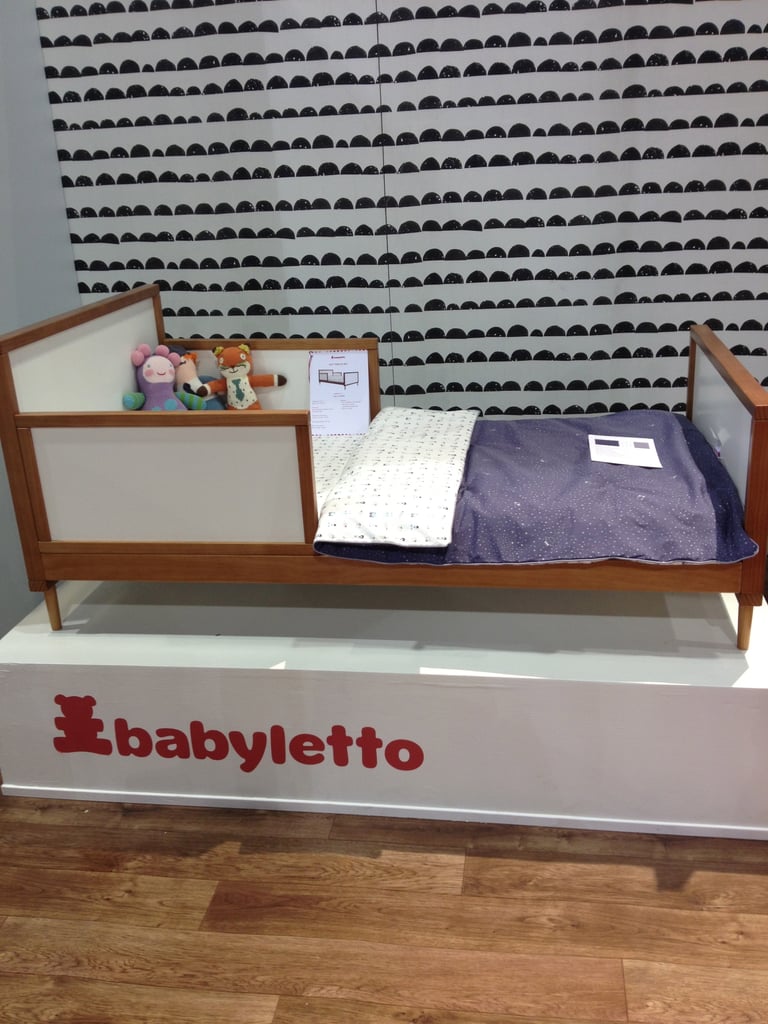 The Babyletto toddler bed is perfect for minimalist kids' rooms.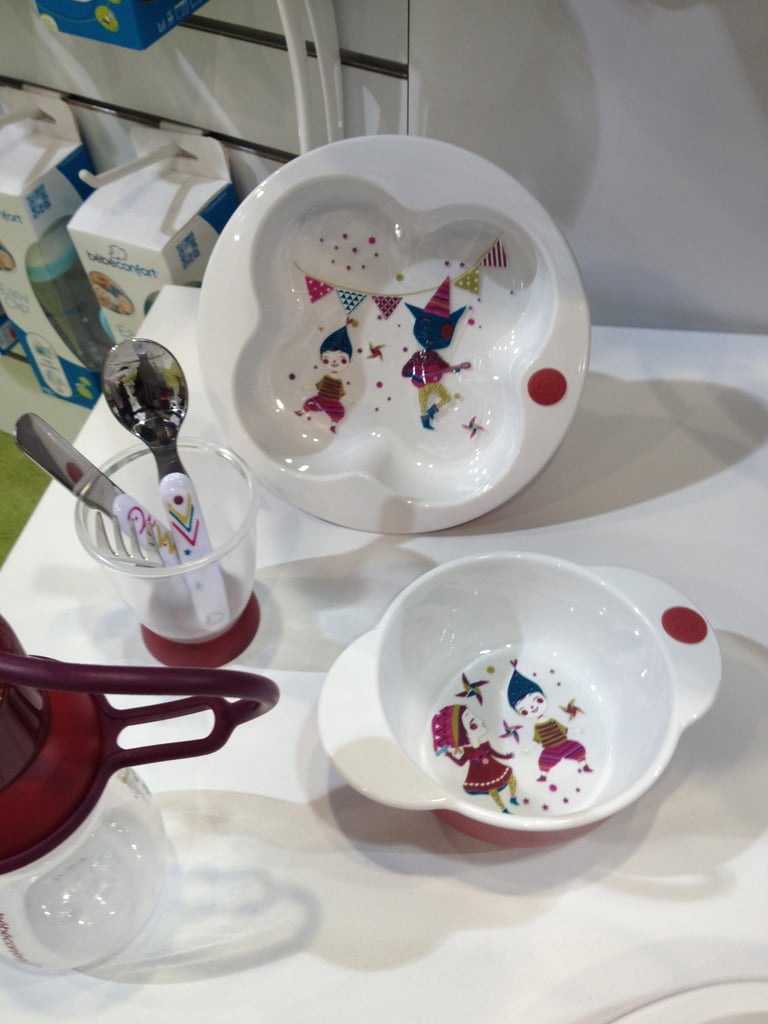 Bébé Comfort plans to bring its adorable mealtime collection to the US next year.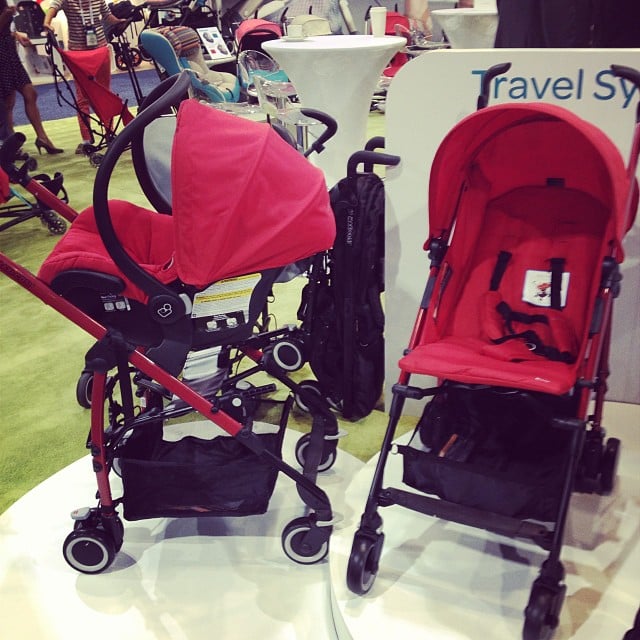 Maxi-Cosi is introducing an umbrella stroller — the Kaia. It's a complete travel system.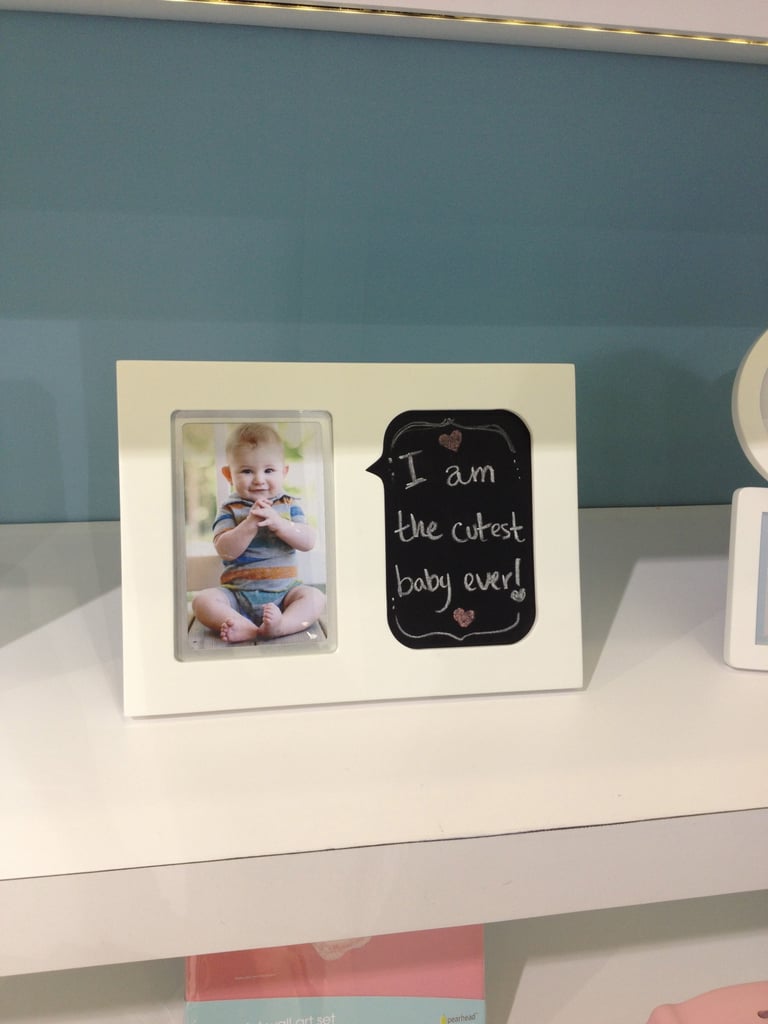 Pearhead's new chalkboard photo frames are right on trend!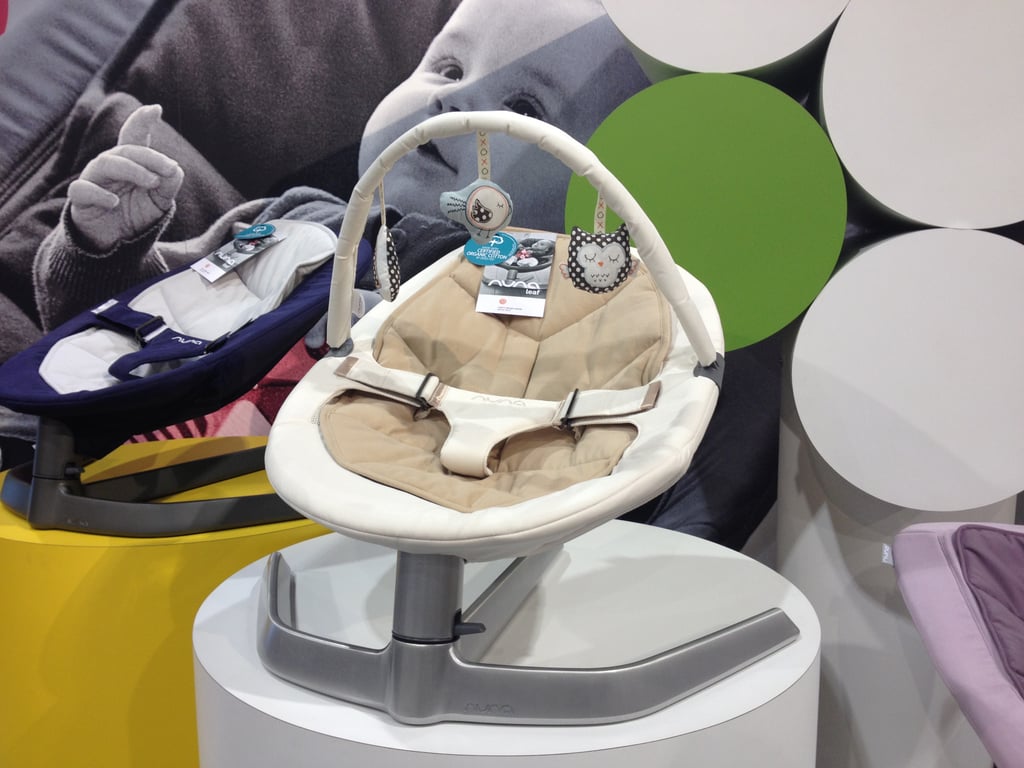 Nuna is introducing an activity bar for its popular Leaf seat.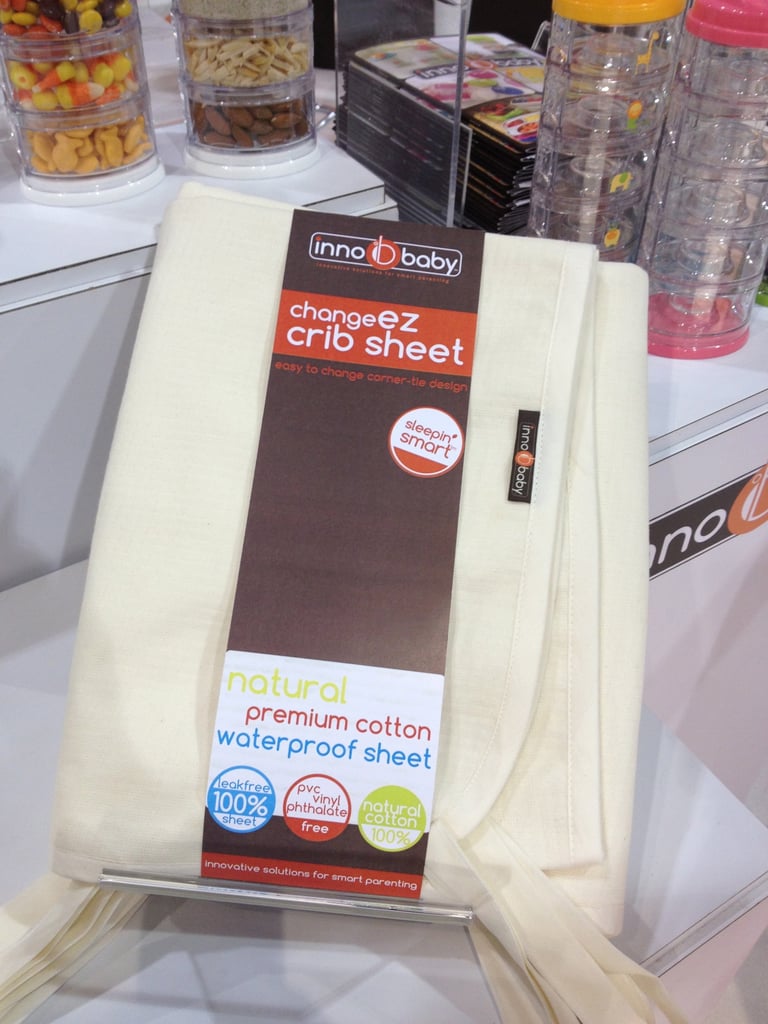 Innobaby will bring a new crib sheet to market.
Duxx's baby projector is a voice-activated nightlight that turns on when baby cries.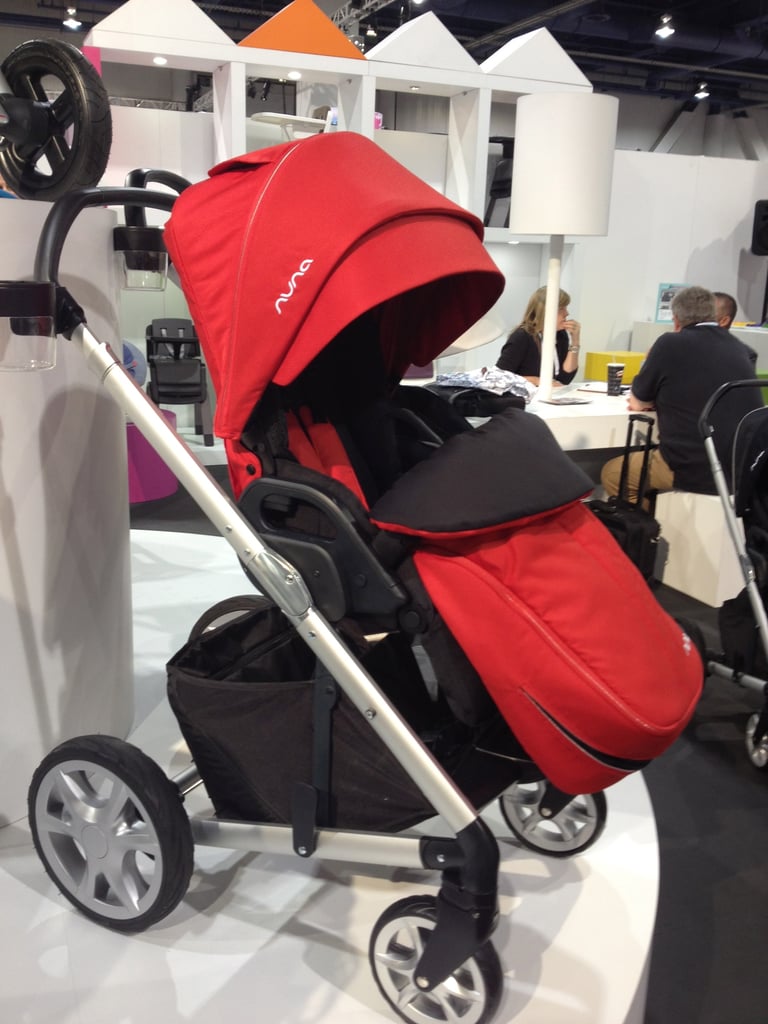 The Nuna Ivvi Luxx is the company's largest and most sturdy stroller, with a reversible seat, several layers of fabric that can be added or removed based on the weather, and a one-handed recline.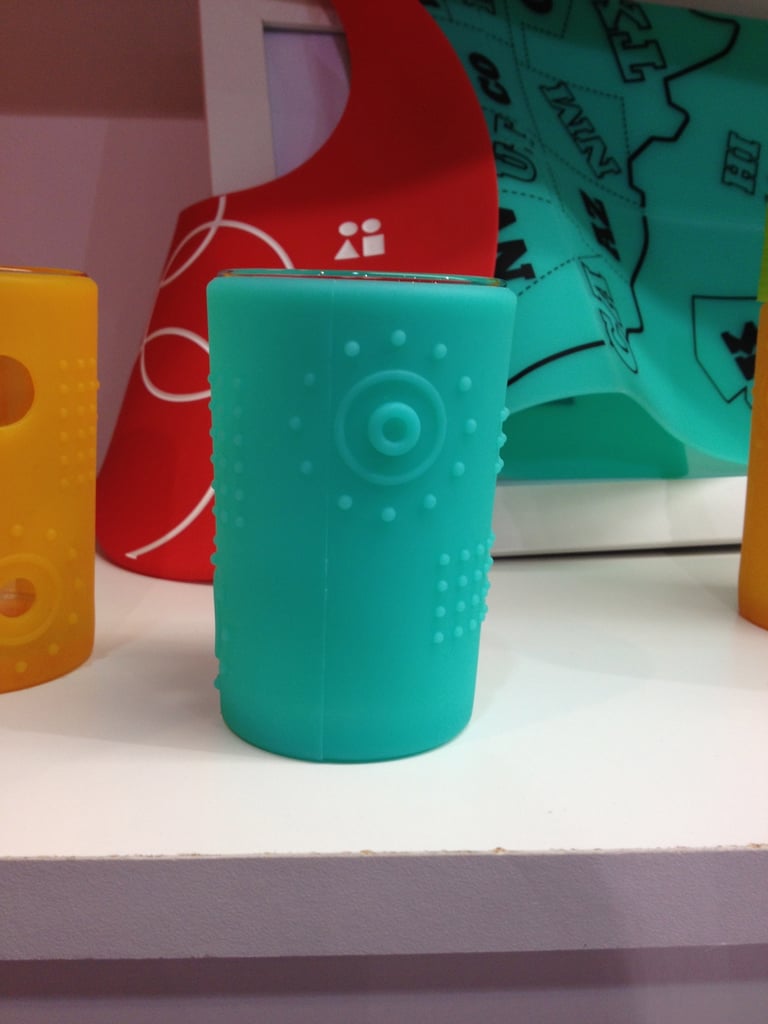 Silikids places silicone covers over drinking glasses to introduce real glasses to tots.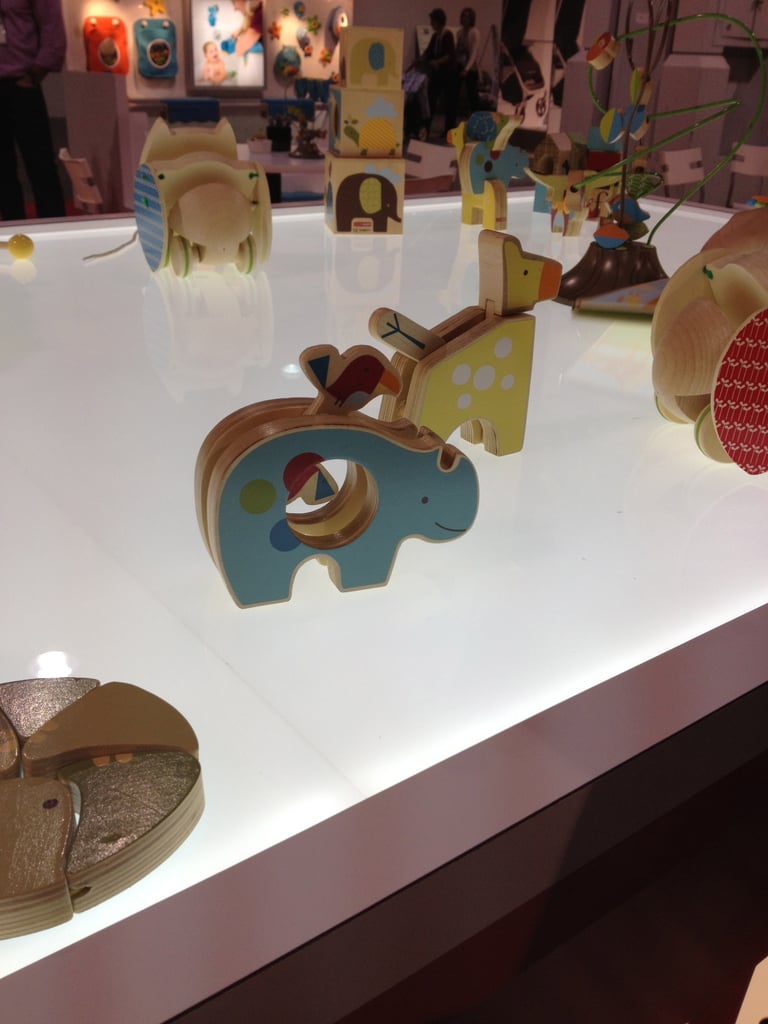 How cute are Skip Hop's new wooden toys? The pieces move.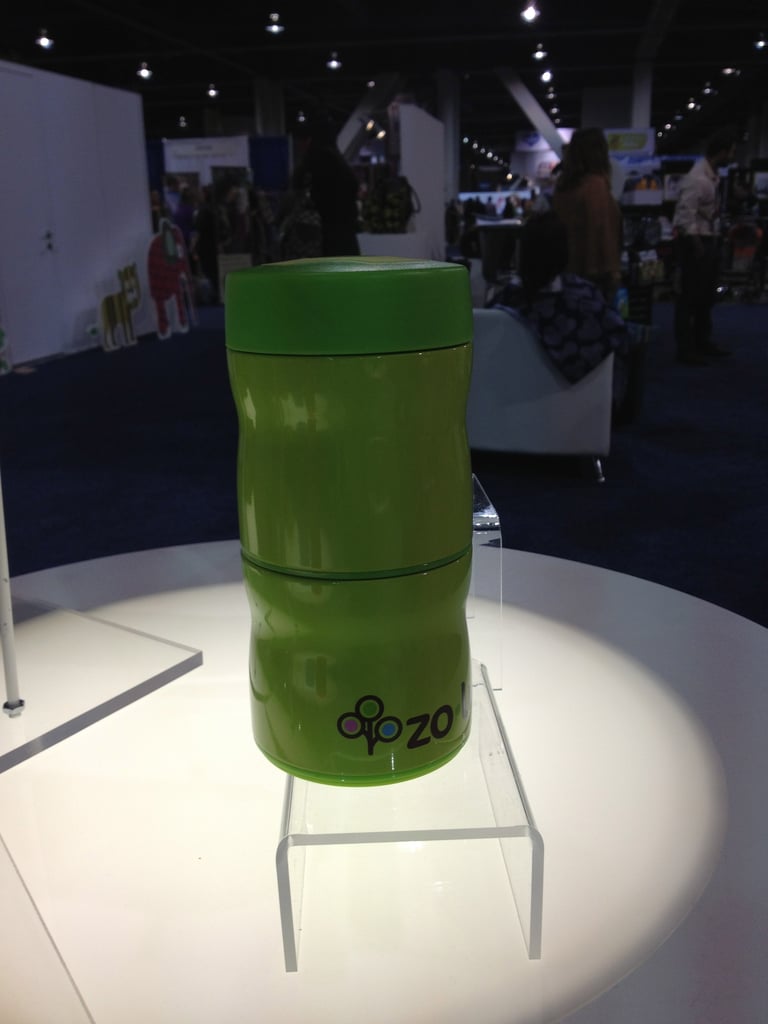 ZoLi is introducing a double-decker food storage system to keep warm and cold foods separate.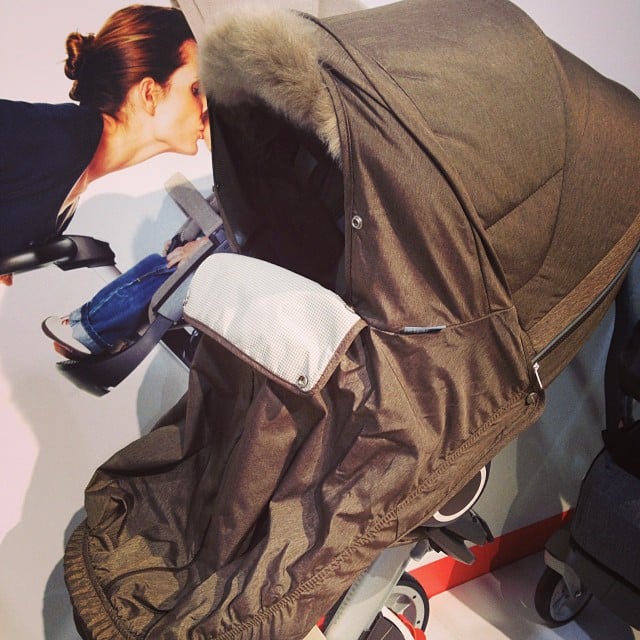 Stokke's new Winter kit looks perfectly snuggly for cold Winter mornings.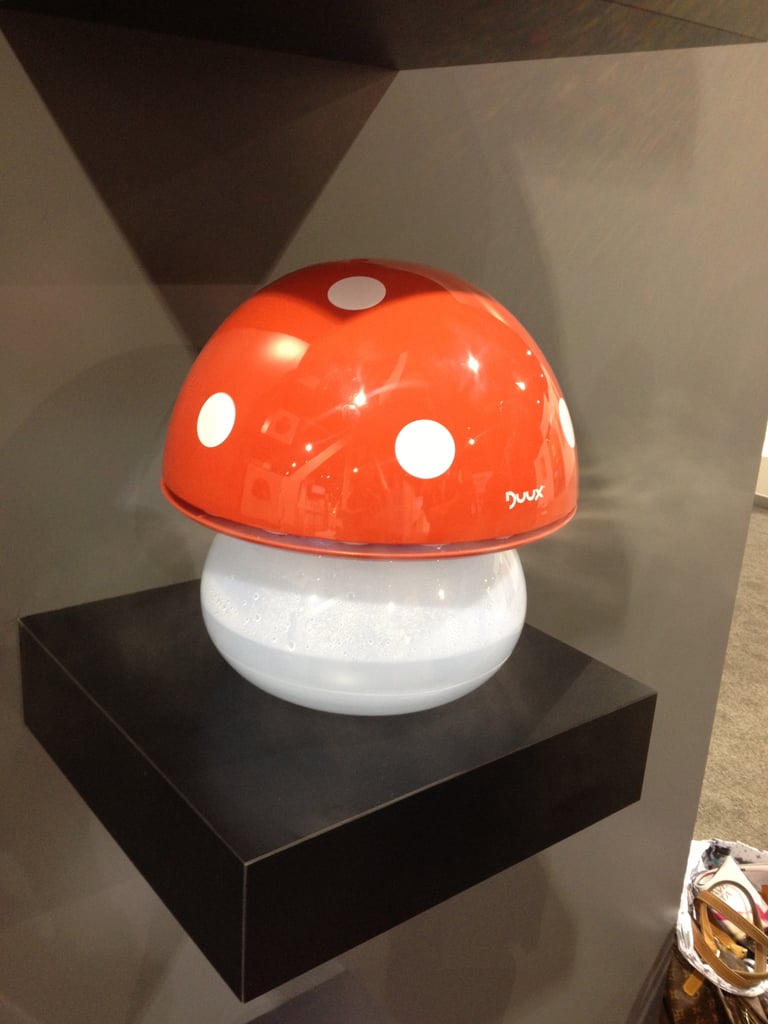 Duxx's baby projectors are voice-activated nightlights. When baby cries, the music starts back up!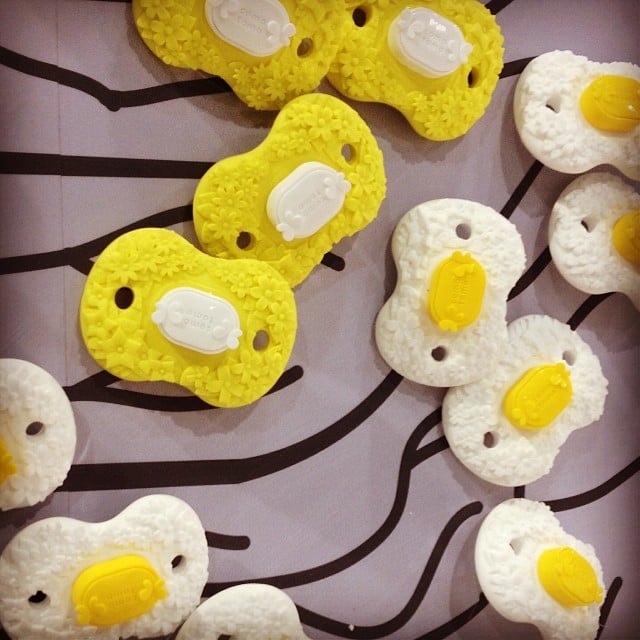 How pretty are Comotomo's new silicone pacifiers? They're covered in daisies!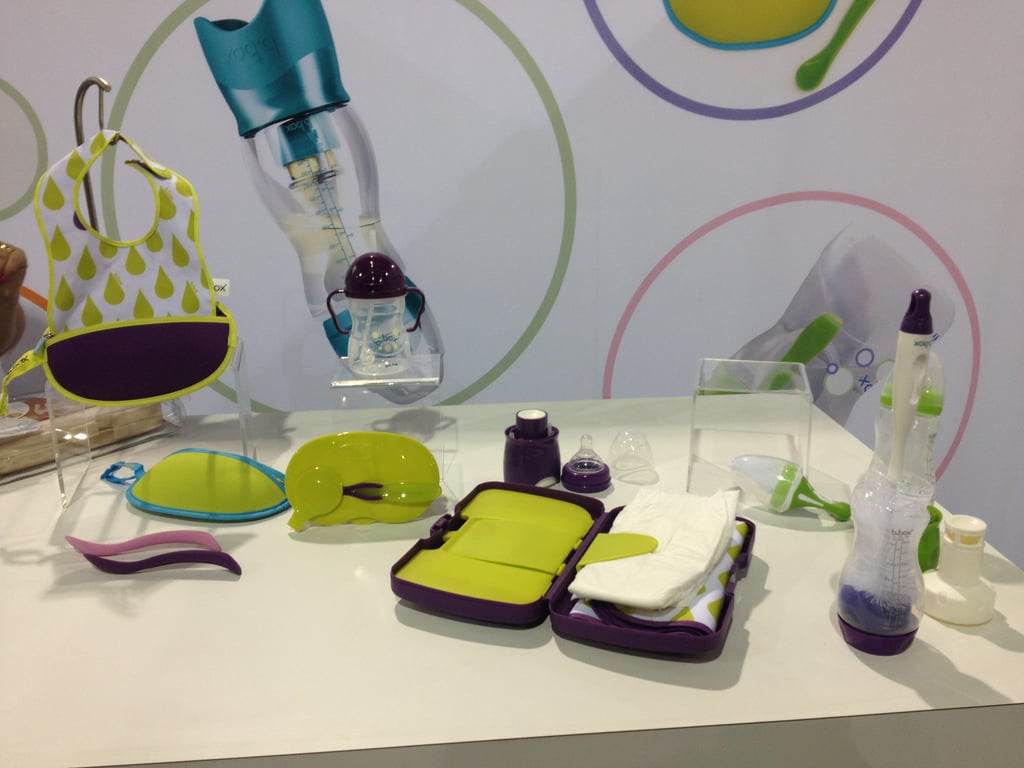 B. Box — an Australian baby brand — will introduce a full line of modern baby accessories and feeding equipment.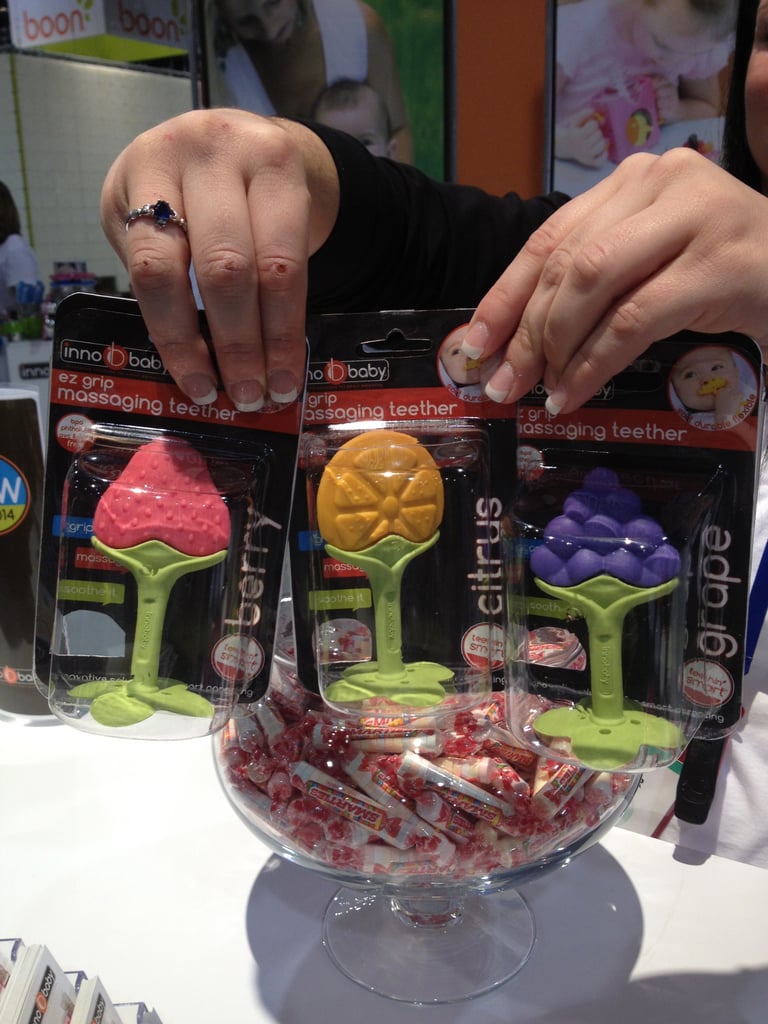 Innobaby is expanding its popular teething line to include fruit teethers.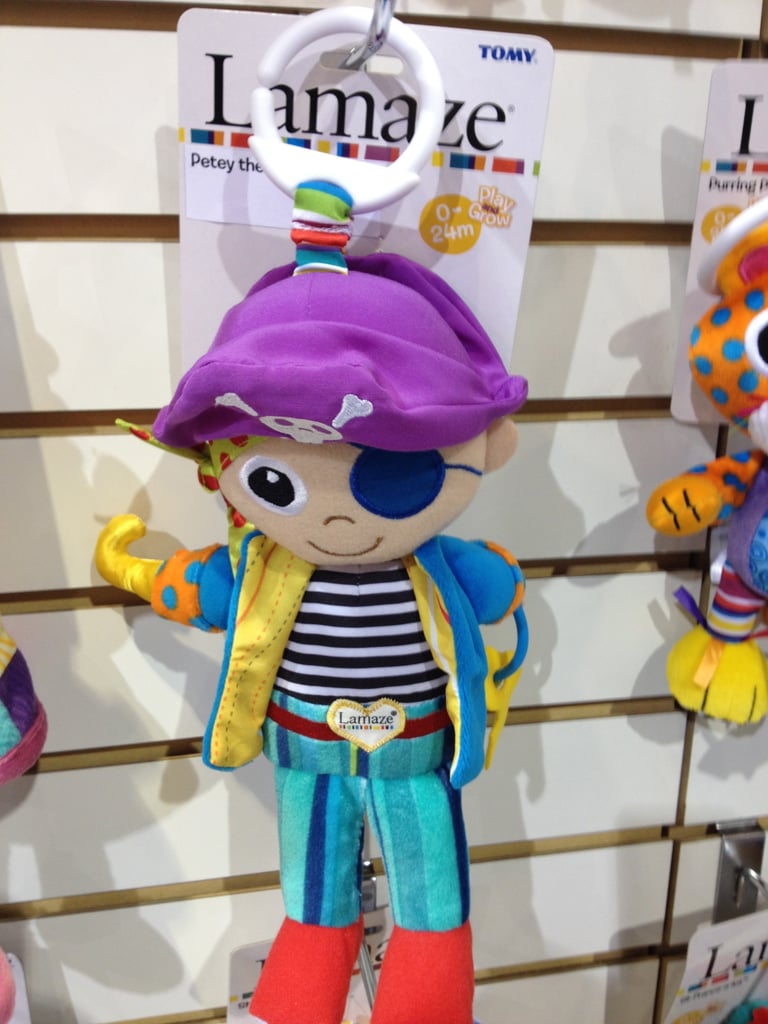 Lamaze will add this adorable pirate to its stroller toy collection.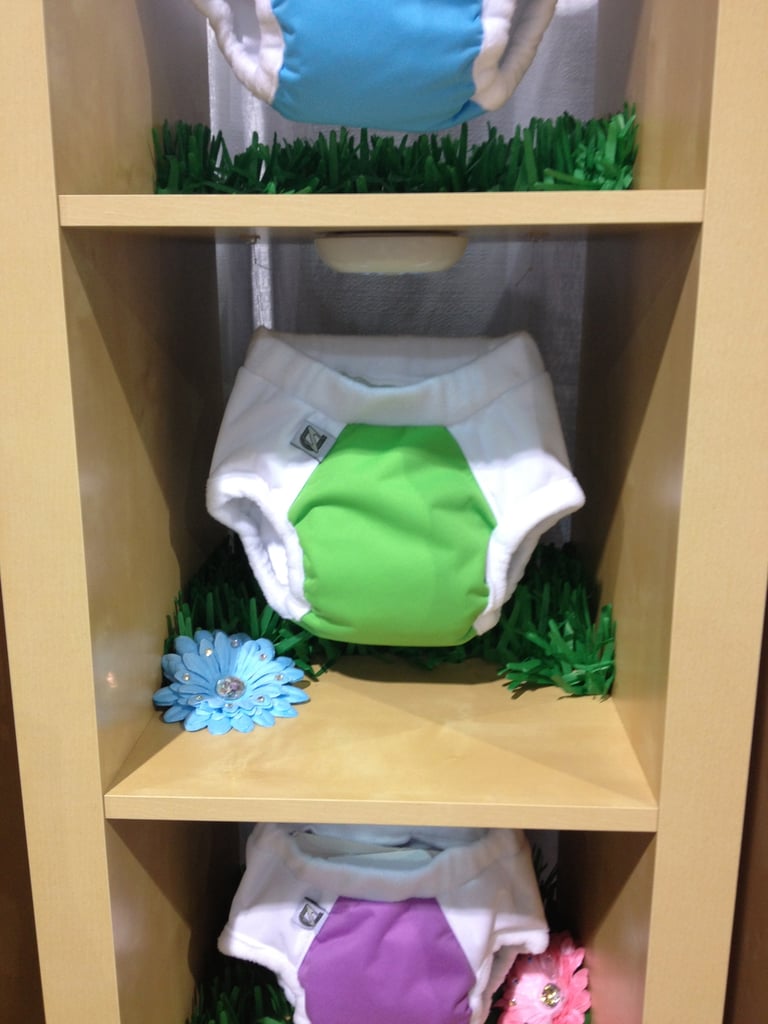 Super Undies is introducing Bedwetting Pants — a reusable version of overnight Pull-Ups.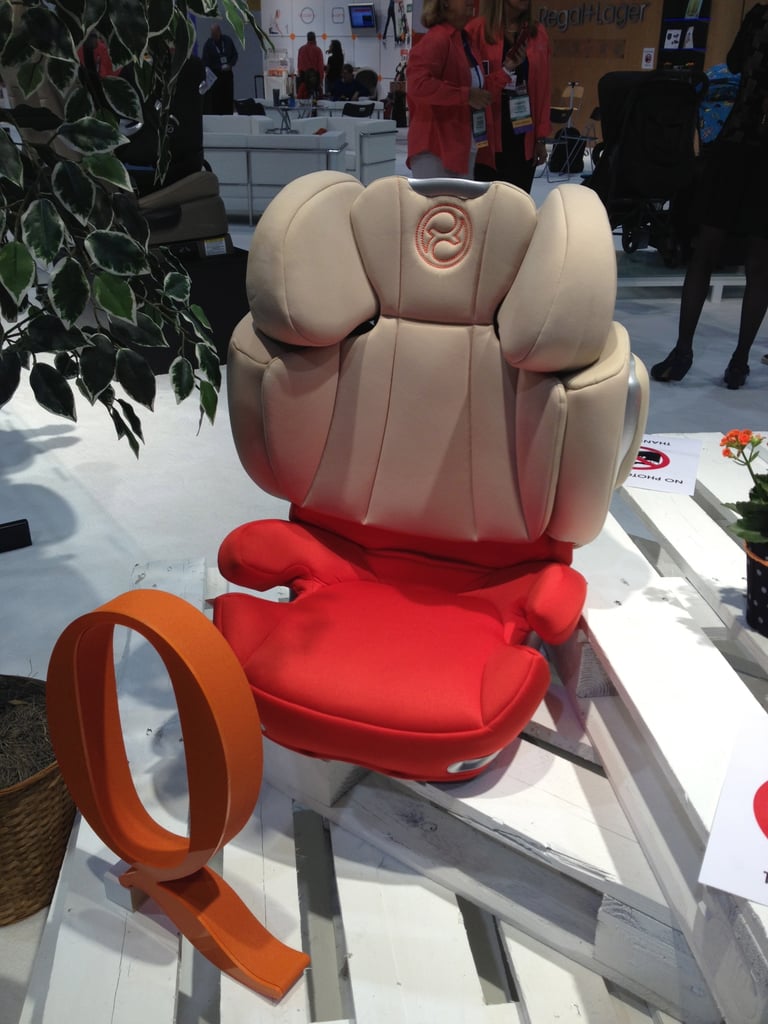 Cybex's new Aton Q won the JPMA Innovation Award for its headrest that automatically adjusts the seat's size for a good fit. Its Linear Side-Impact Protection telescopes out to protect tots' heads.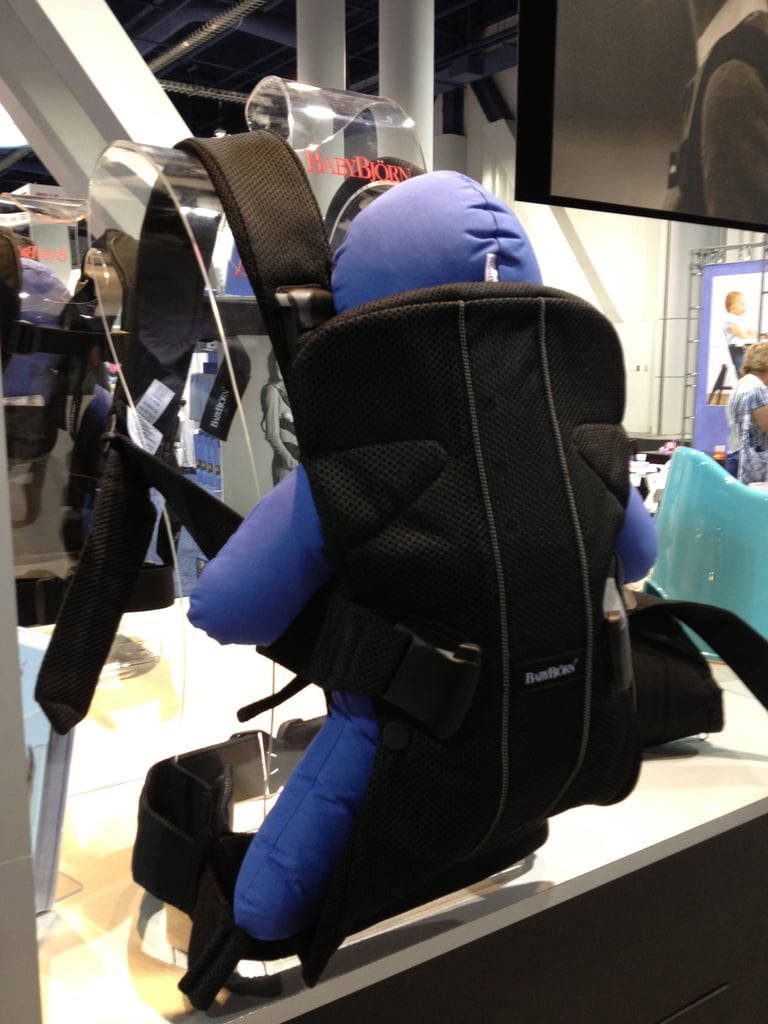 Baby Björn is introducing the Baby Carrier 1 — it can be used in four positions and can move from front to back without taking it off.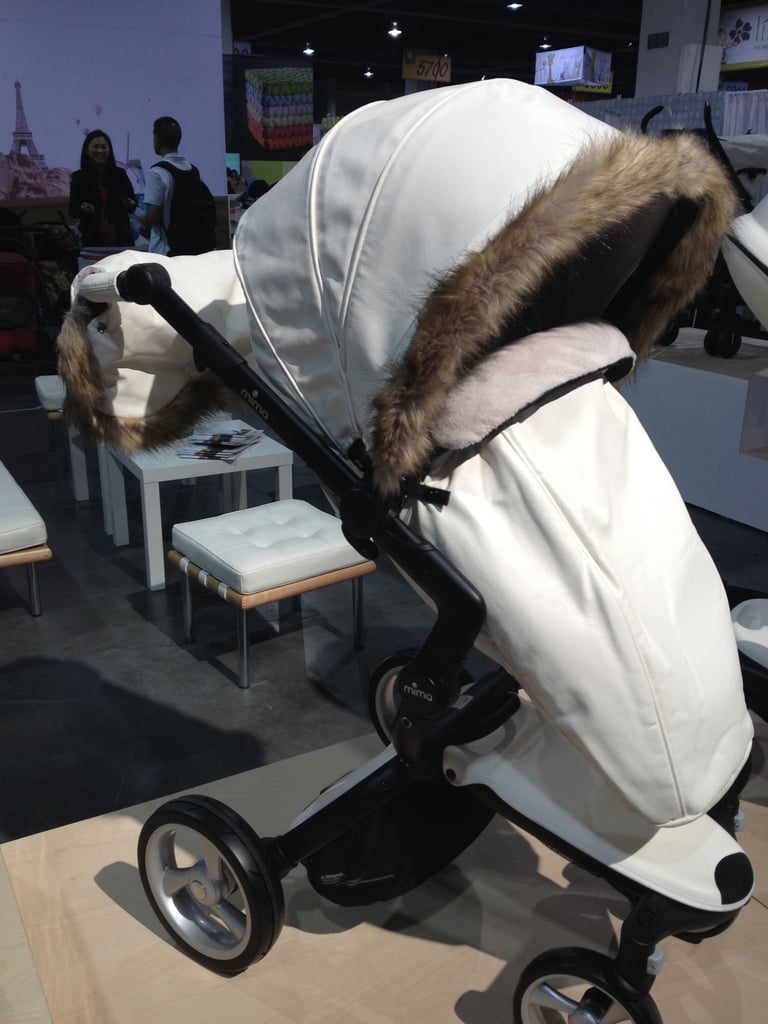 Mima also offers a Winter "outfit" that will keep tots snug as a bug in a rug!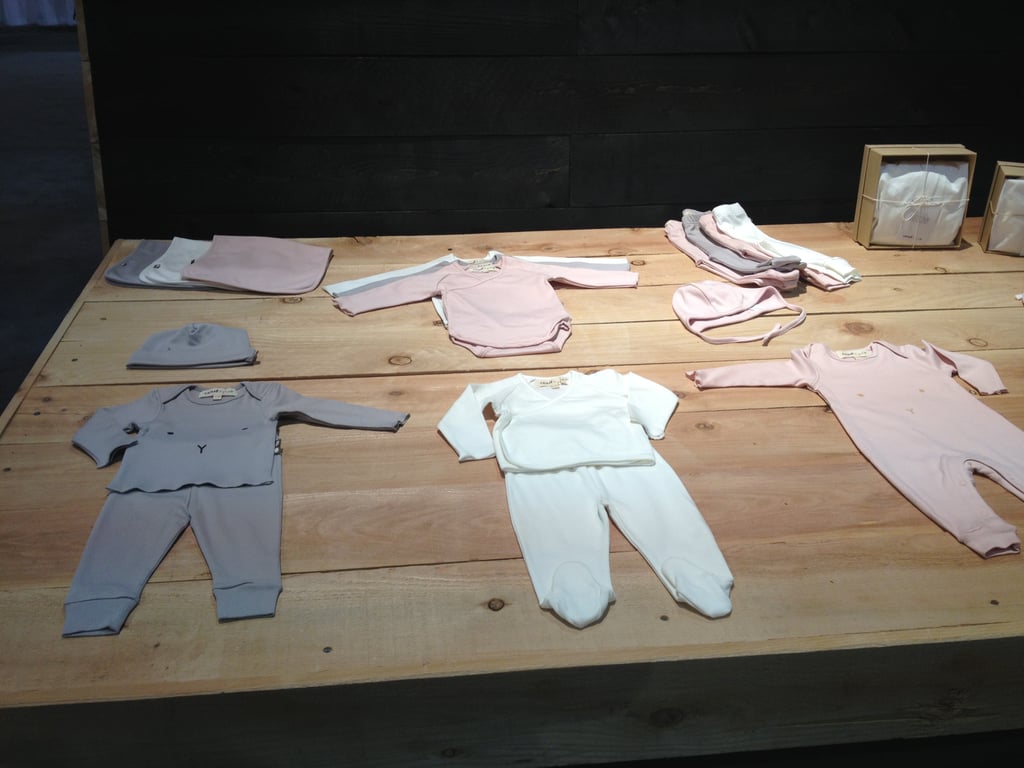 Oeuf is introducing a layette line of the softest cotton clothing you can imagine. Check out the muted colors.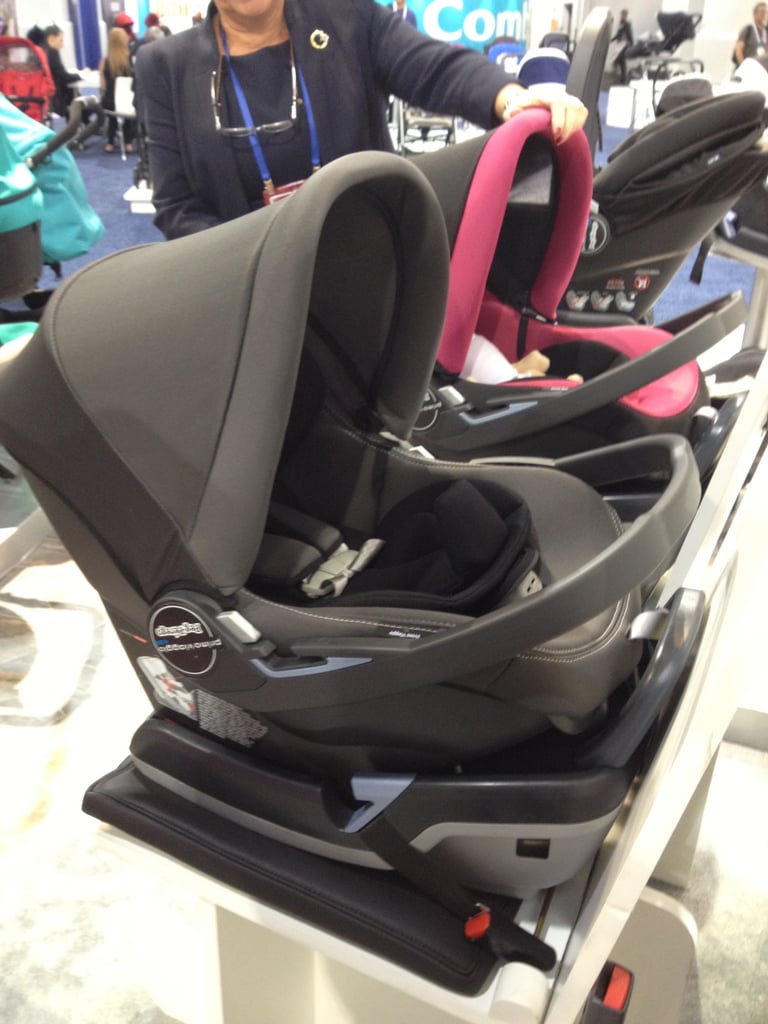 Peg Perego's Promo Viaggio 4.35 is 2.2 pounds lighter than its previous version and has a new "Right Tight" fastening system to ensure that the base is installed as snugly as possible.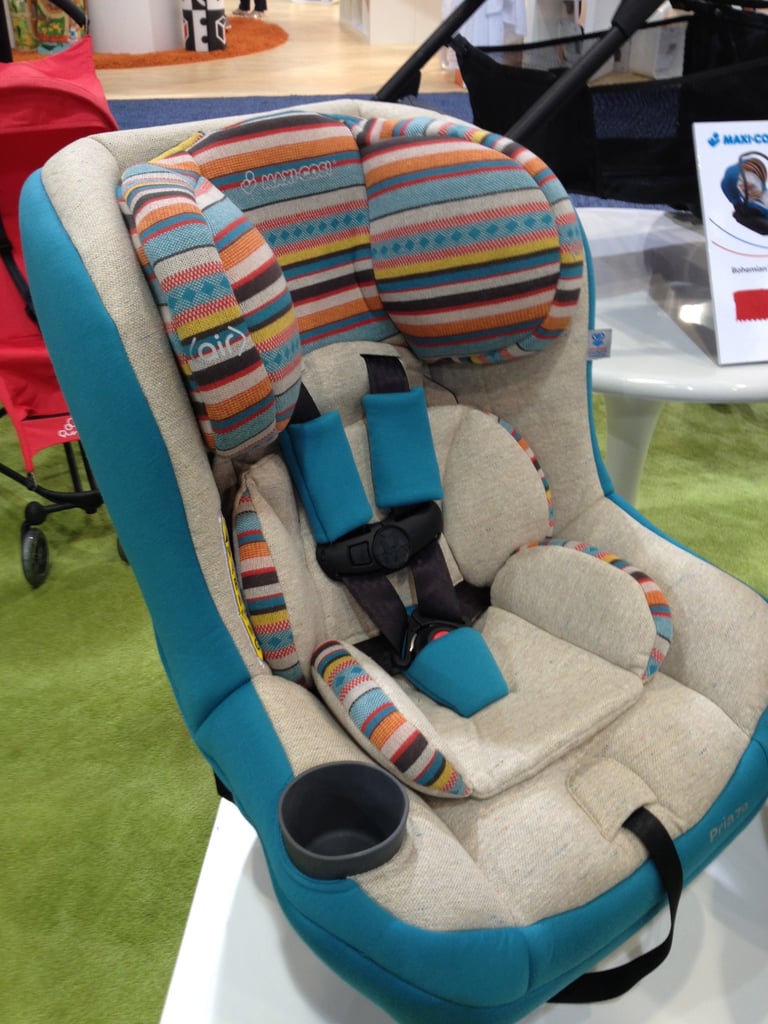 Maxi-Cosi is considering introducing this Bohemian Blue woven fabric.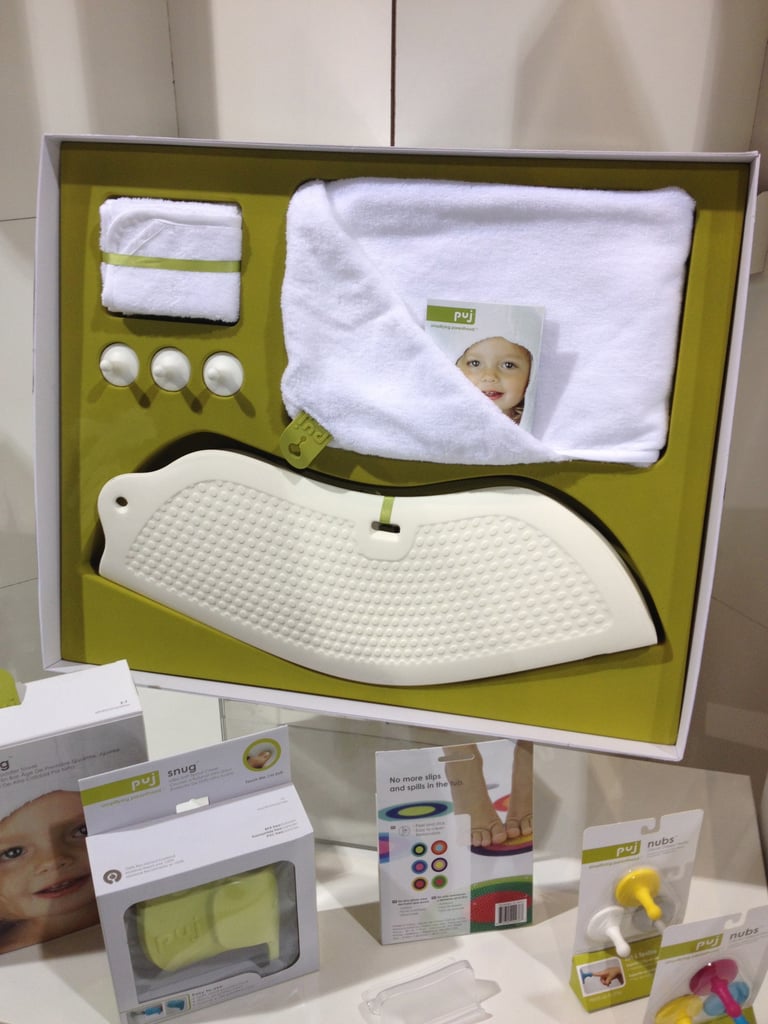 Puj is making baby gift giving easier than ever with a new Bath Set that includes the bath, hooded towel, wall hooks, and washcloths for $70.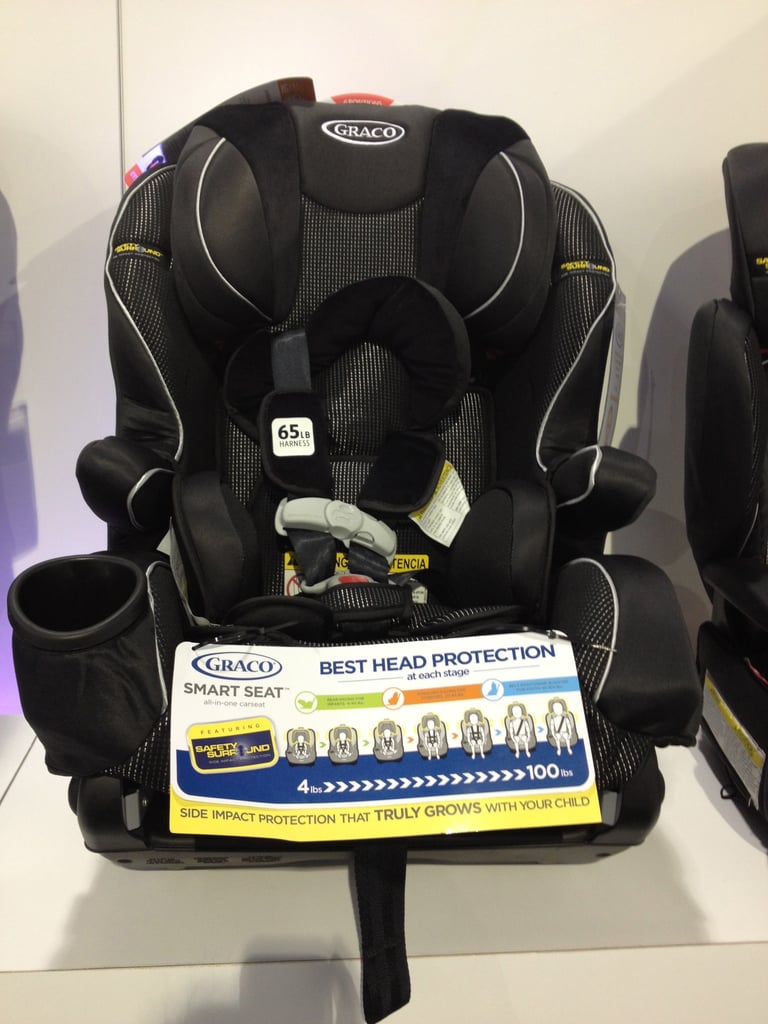 Graco's Smart Seat Featuring Safety Surround is truly an all-in-one seat. It fits kids from birth up to 100 pounds!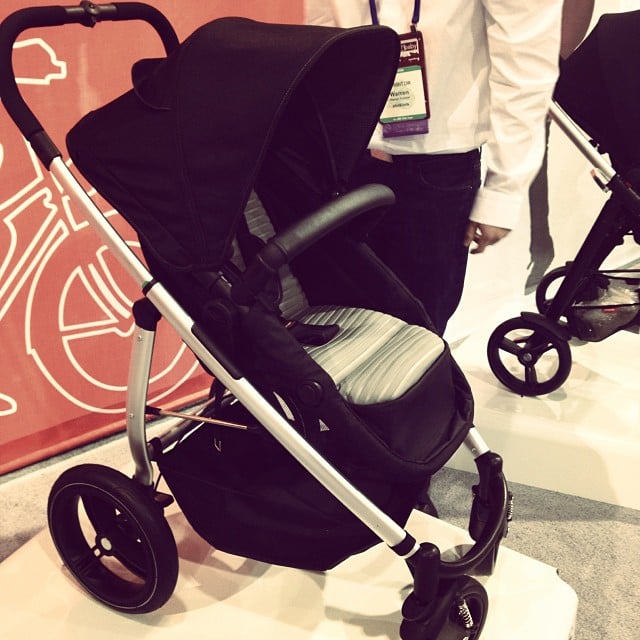 Phil & Teds is introducing an umbrella-like stroller, the Smart Luxe. The seat converts into a bassinet.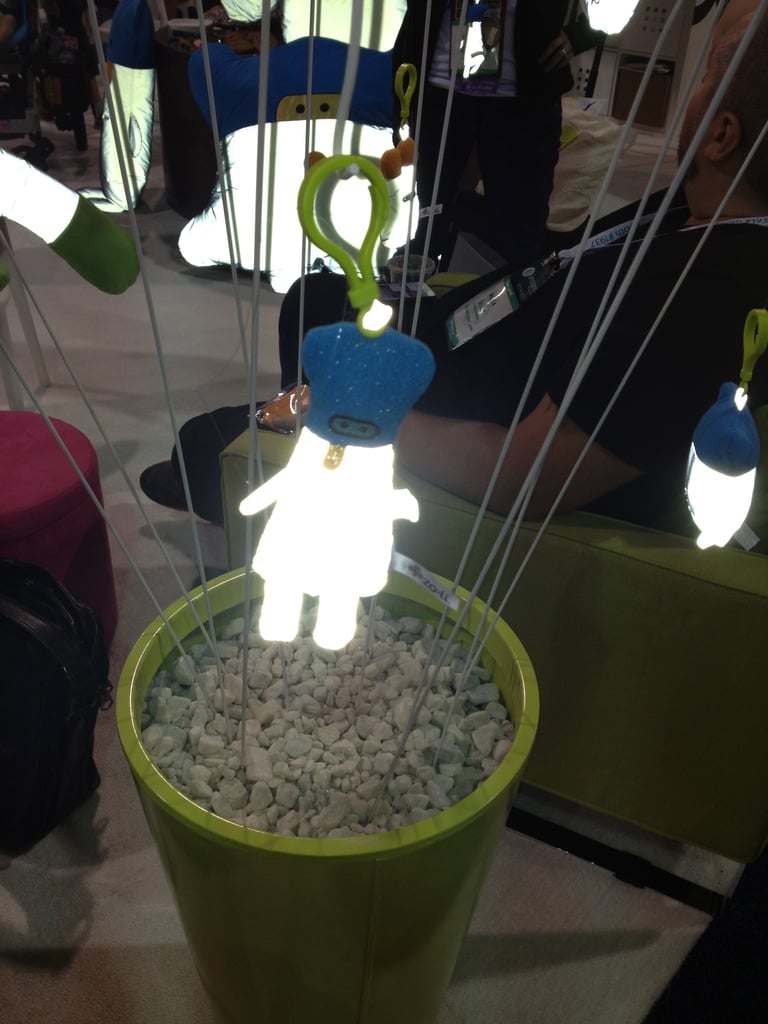 ZoLi's Reflectoids, a favorite find of ours from last year, will hit the market this year. When light hits the plush animals, they reflect it to make drivers aware of kids in their presence.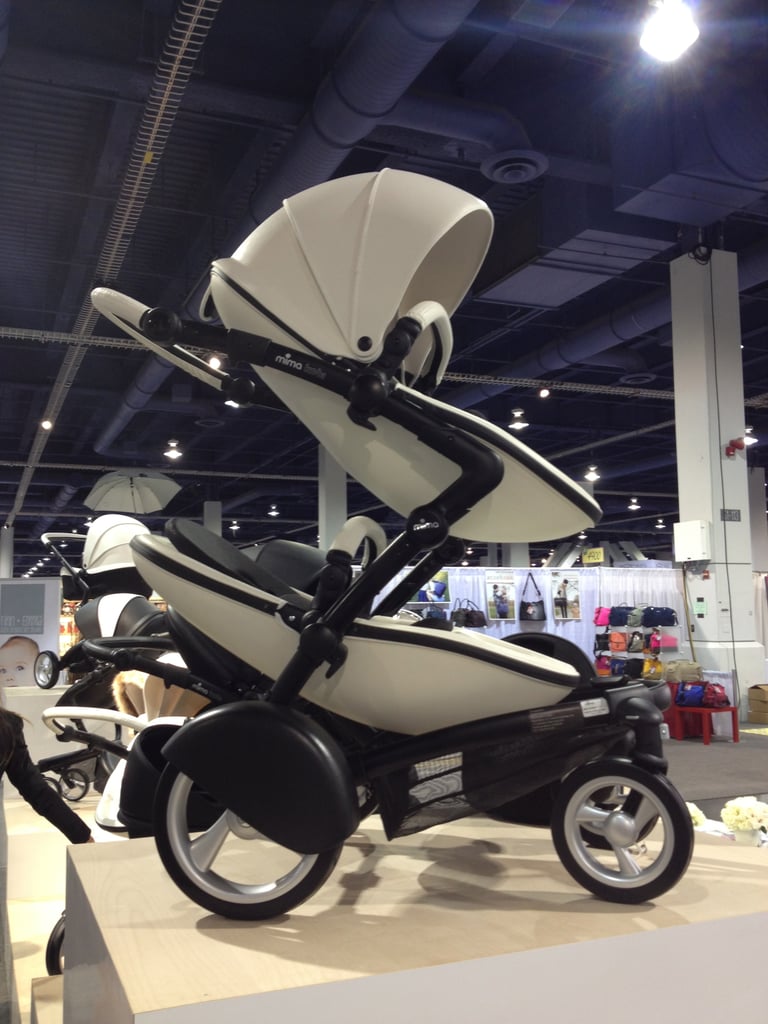 Spanish stroller-maker Mima's US debut will include the Kobi. The leatherette stroller accommodates up to two kids (the second seat can be added on at a later date) and comes in this snow-white kit.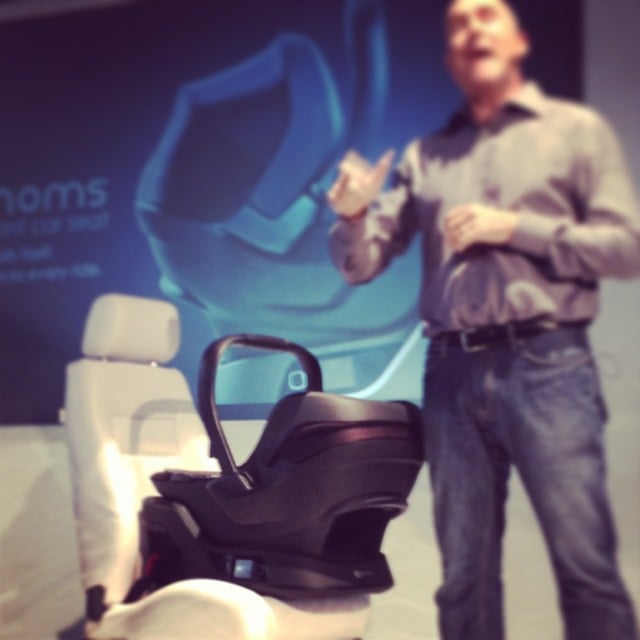 4 Moms hopes to reinvent the infant car seat with a seat that self-installs! It auto-levels and auto-tensions and then verifies the correct base installation and carrier connection before each ride.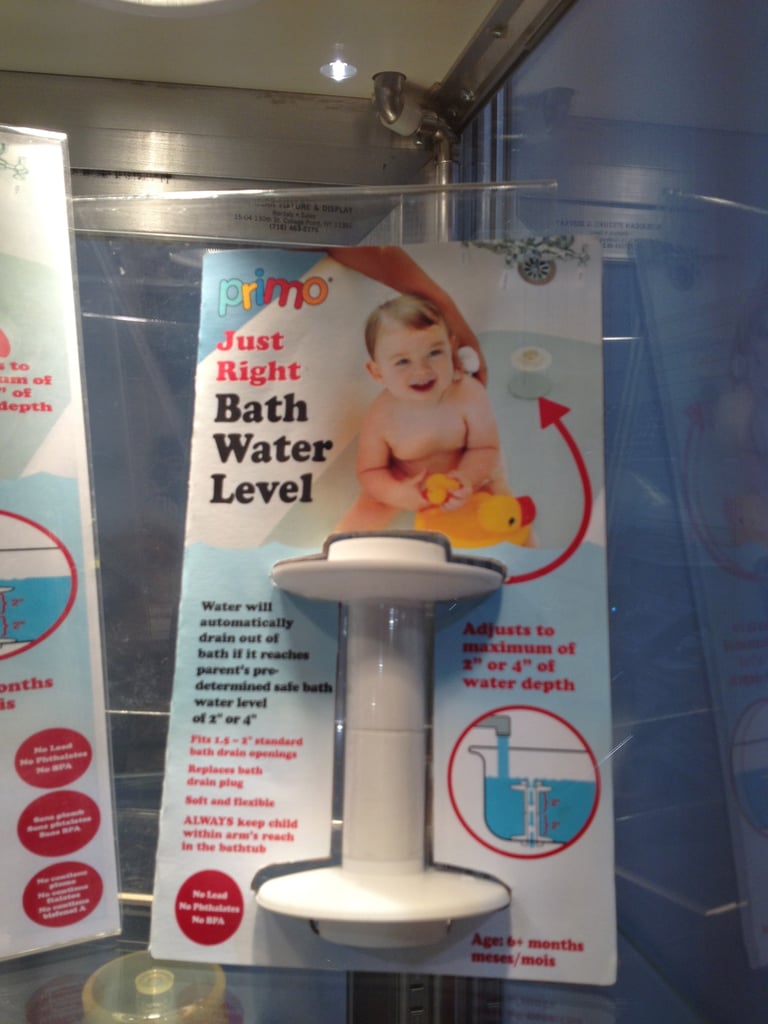 The "Just Right" Bath Water Level fits right in a tub's drain to ensure that parents don't overfill a tub with water that's too deep for tots.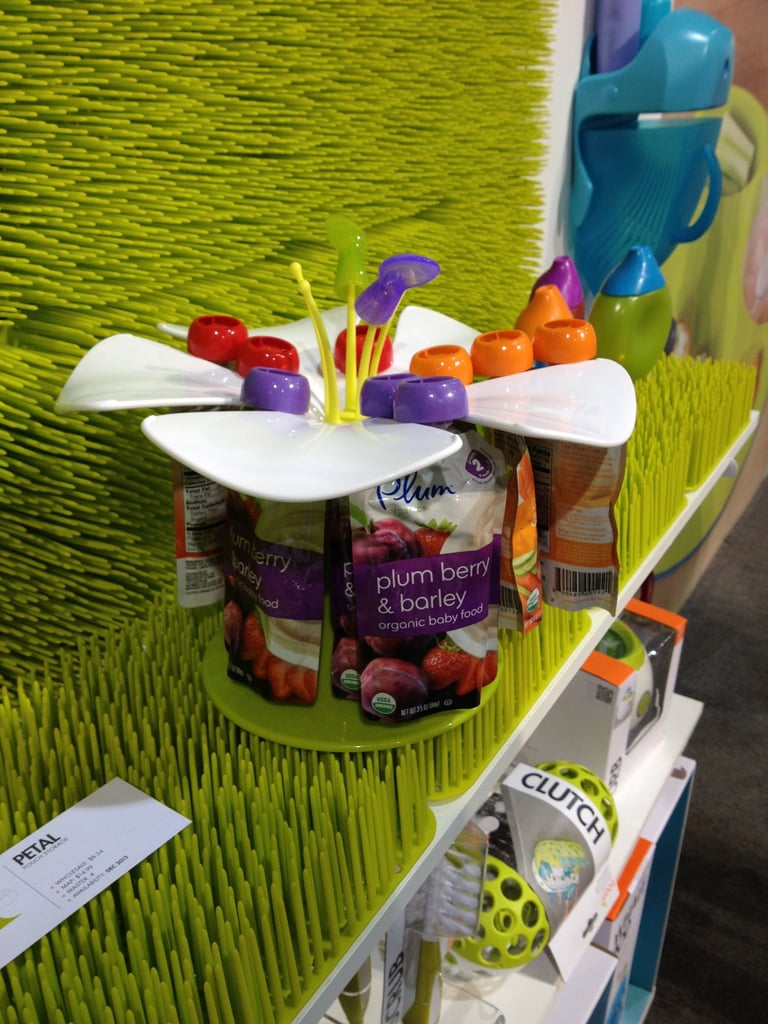 Boon's Petal Pouch Storage keeps squeezable baby food both cute and neat on the counter top.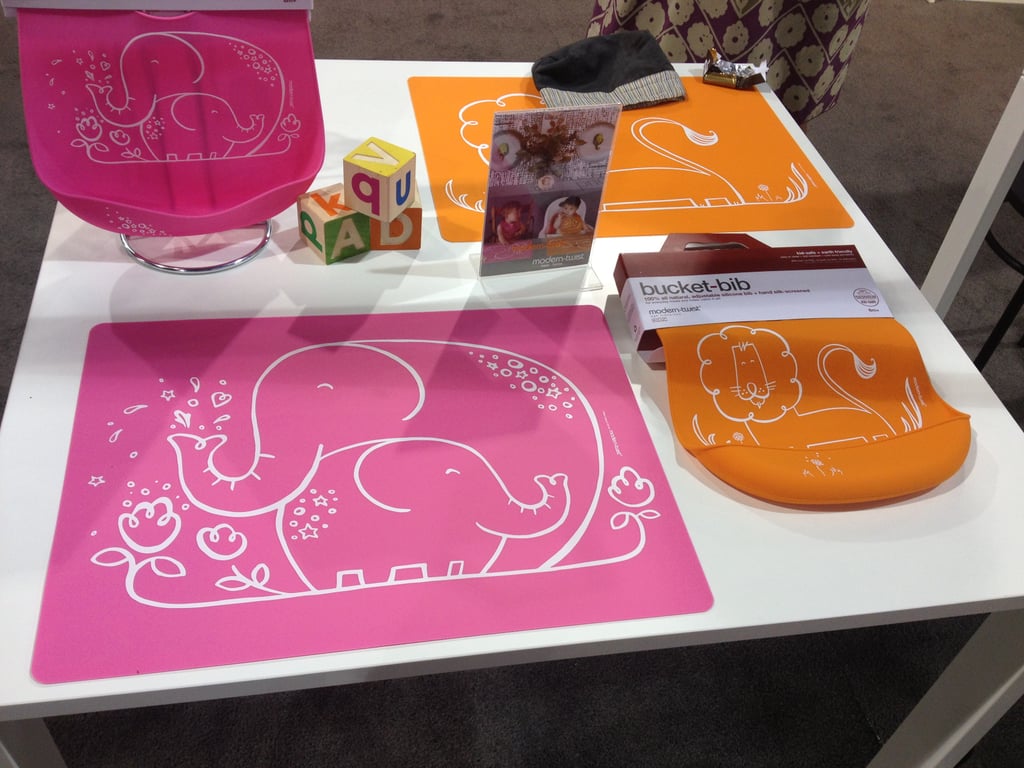 Modern Twist's new food-grade silicone placemats have the most precious designs.
Pearhead is expanding to include maternity frames into its popular collection.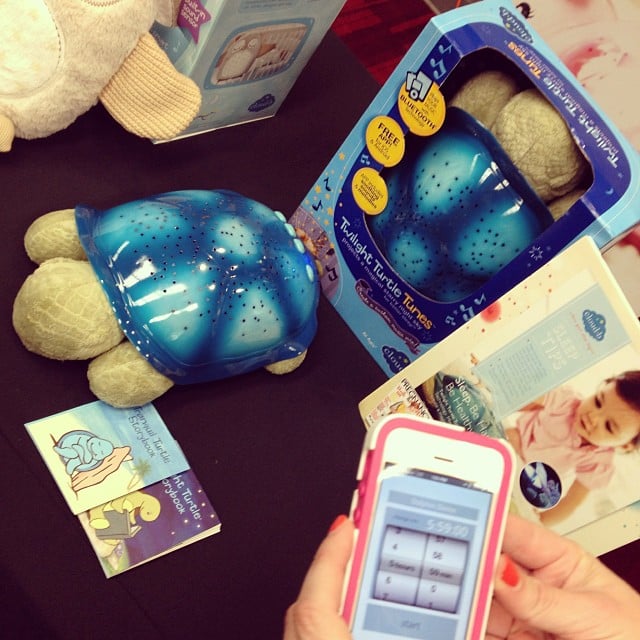 The new Cloud B Twilight [2] Turtle Tunes can be programmed with a free app. You can choose the tune, how long, and more.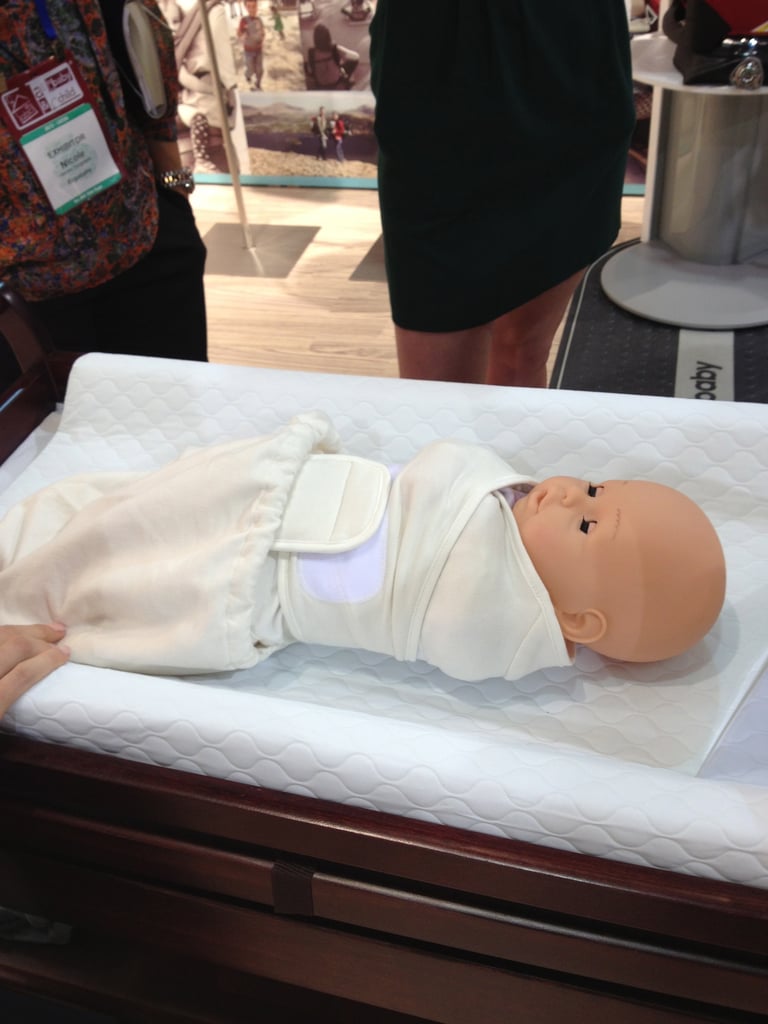 Ergo's Swaddler is specifically designed to keep hips loose — there's no wrapping around the hips, just a cover to keep tots warm.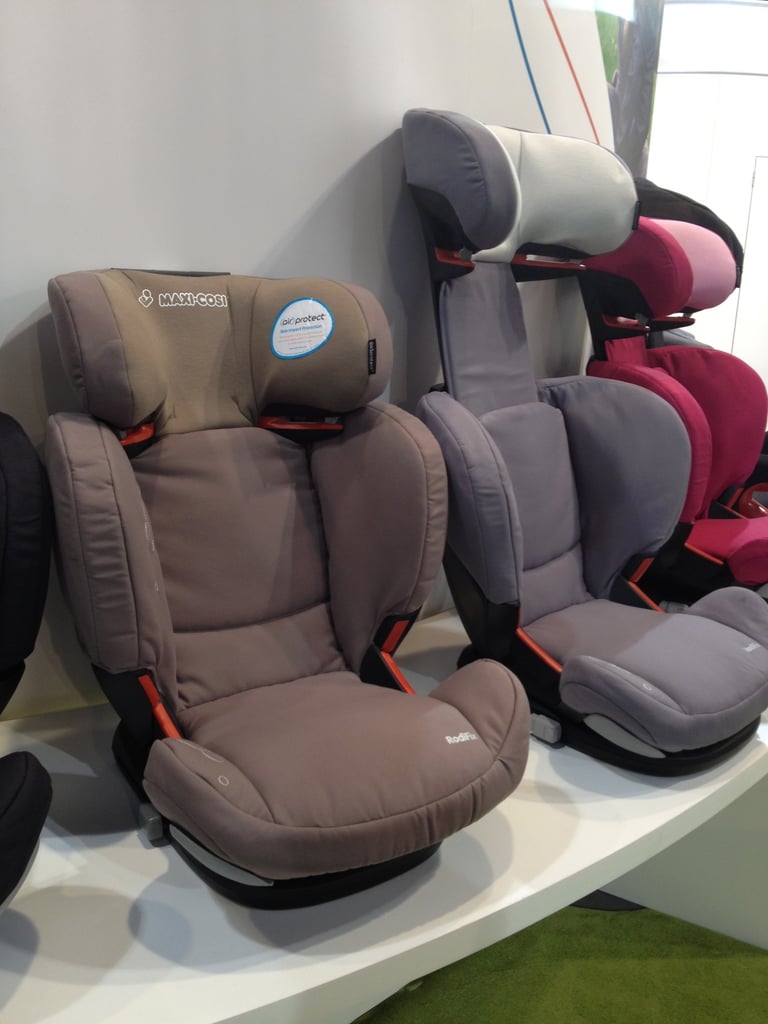 Maxi-Cosi's RadiFix Booster has a back that expands (much like a rib cage) when the headrest is raised.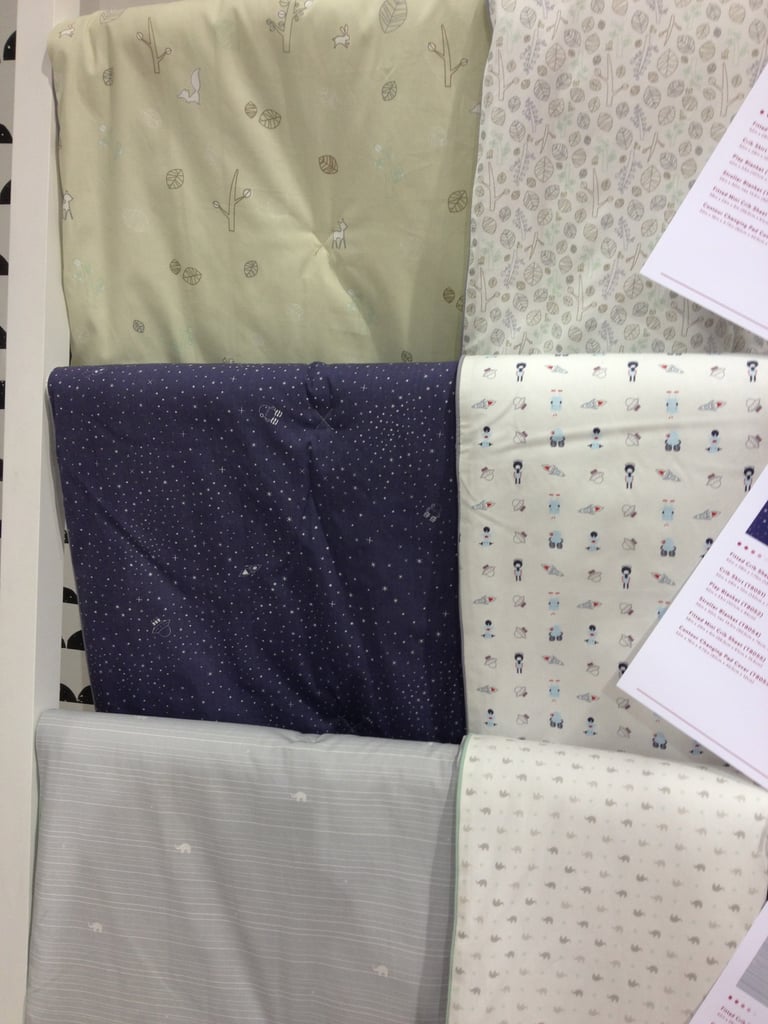 Babyletto is introducing a line of fun, modern crib and toddler bedding featuring designs created in-house.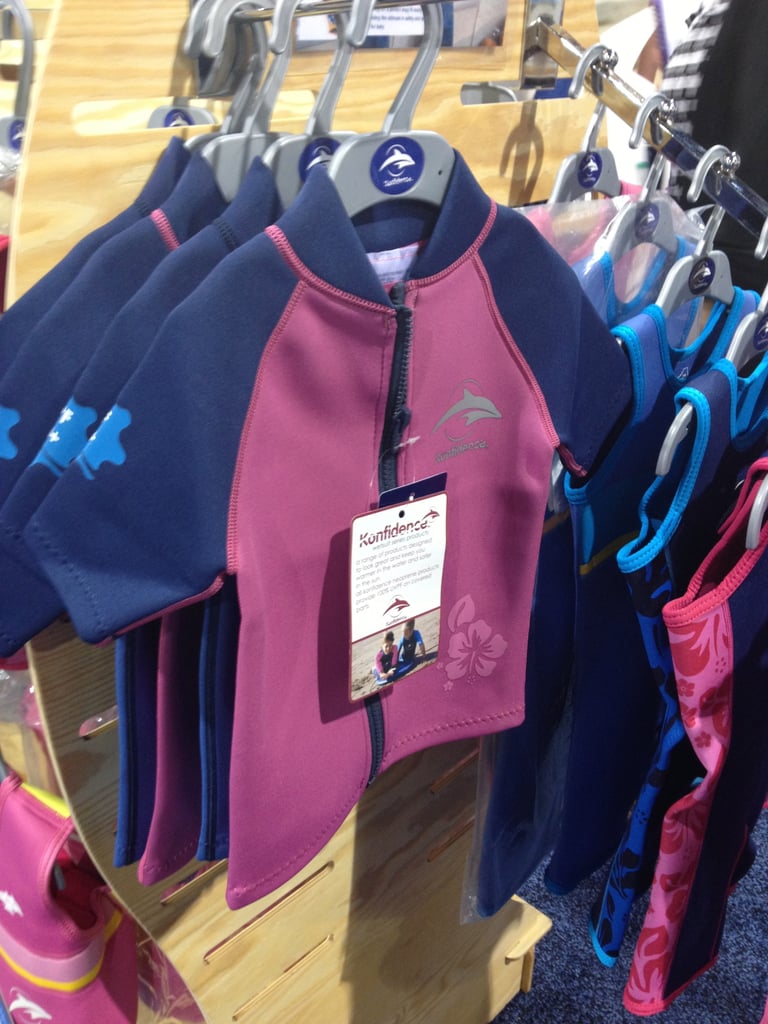 Konfidence is expanding to include these Keep Warm Swim Shirts into its collection.
The Diono Little Tikes Booster Seat brings the iconic Cozy Coupe into the car.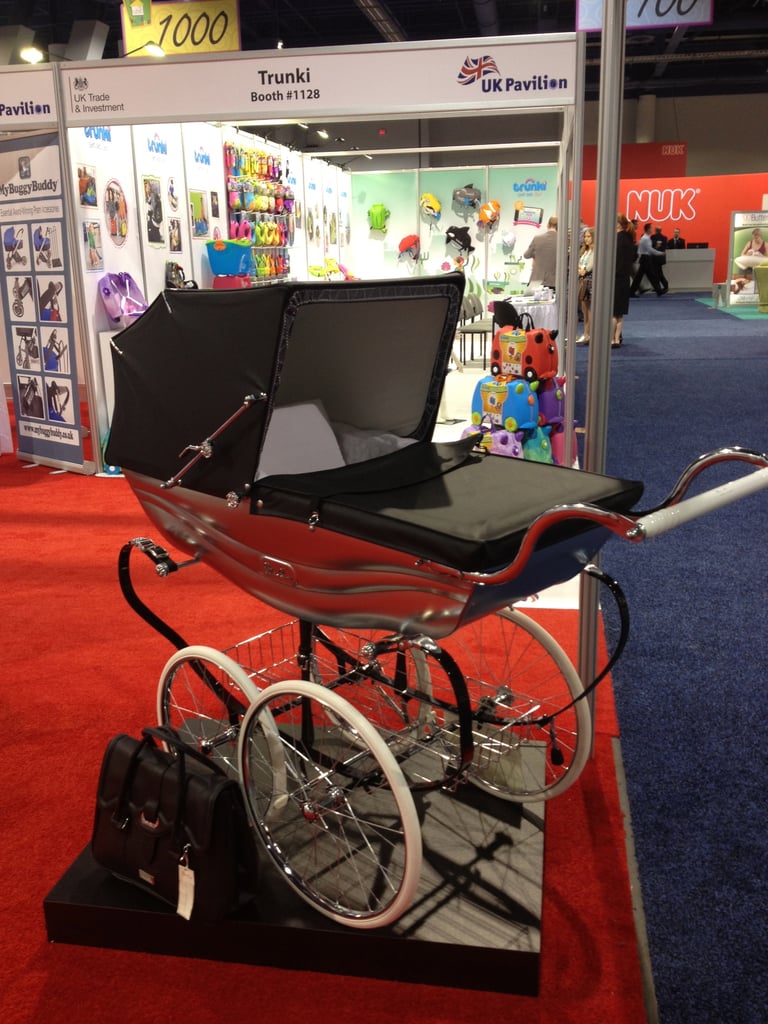 Silver Cross took its iconic pram to the next level with a leather-covered edition. Only one was made (and sold!), but it's now considering making an affordable version.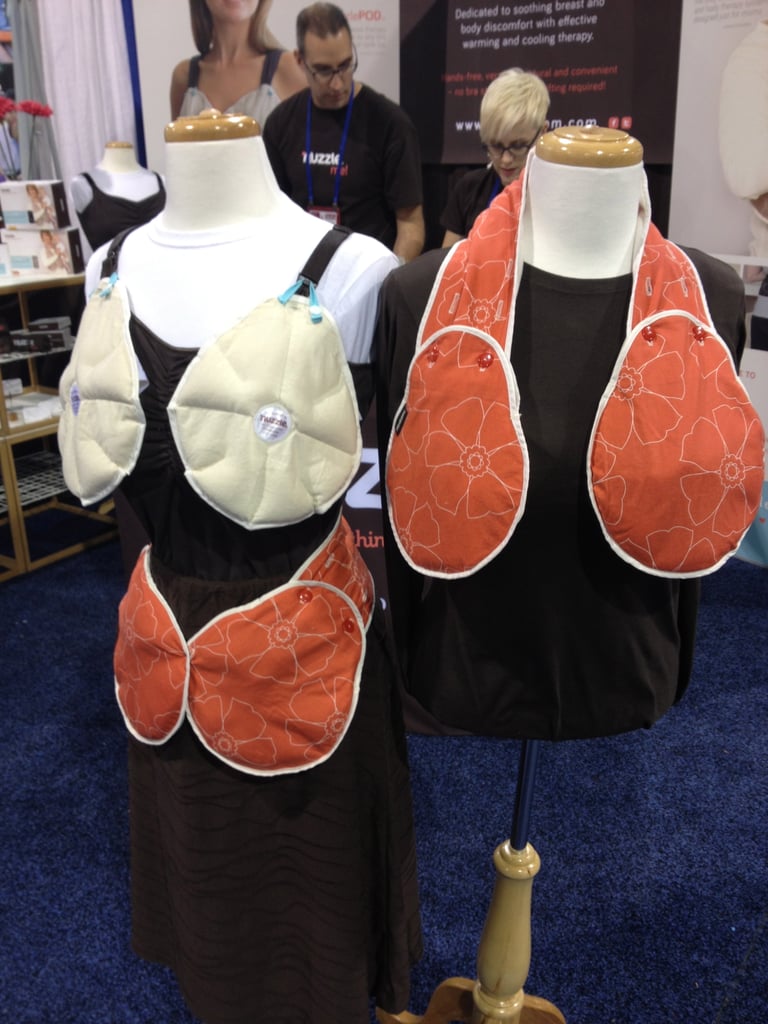 The NuzzleHUG is a microwavable and freezable solution for breastfeeding discomfort. Available in two sizes, it can also be used for menstrual cramps and neck pain.