New Strollers 2014
17 New Strollers For 2014 (Including One We Can't Even Show You!)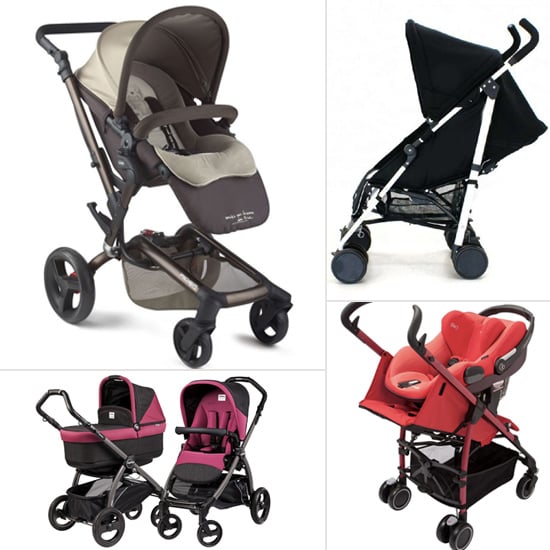 Love 'em or loathe 'em, strollers are an absolute necessity for babies — that's why we're a bit stroller-obsessed around here. And anytime we see an innovative design or new technology that can make parents' lives a bit easier, we get more than a little excited. Strollers have come a long way since the Silver Cross pram, and if last week's ABC Kids Expo was an example of the way companies can apply technology and innovation to new pushchairs, moms and dads have a lot to look forward to in the coming year. Keep reading to see the strollers that piqued our interest — including one so top secret that we can't even show you a picture of it!
1. Britax Affinity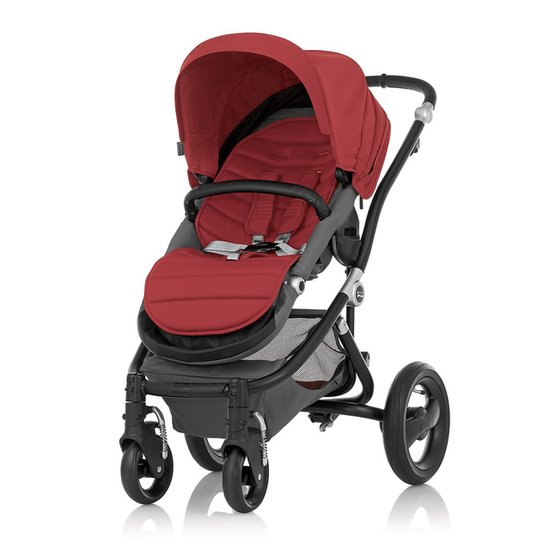 After a hiatus from the world of fashionable strollers, Britax will introduce the Affinity ($600) in March. The stroller has a reversible gray seat, and then individual color packs ($100 each) are purchased separately to add a hood and seat liner to the seat. A bassinet will also be sold separately.

Phil & Teds just introduced the Navigator ($500), the only inline stroller that can hold two infant car seats simultaneously. But the real news about the Navigator is its Auto Stop Brake — if mom or dad let go of the handlebar, the wheels automatically lock to prevent the pushchair from rolling away.
Read on for the some more stroller eye candy!
3. Jané Rider

Spain's leading stroller maker, Jané, is finally making a big push in the US market with the introduction of the Rider ($750), the most popular stroller in Europe. A complete travel system, the Rider uses a hammock that sits up higher than most stroller seats and is compatible with most major European car seats, like Maxi Cosi, Chicco, and Cybex.
4. Baby Jogger Vue

Baby Jogger will introduce its first umbrella stroller, the Vue ($200), in March. Designed by a Spanish company, the Vue's seat is reversible and fully reclinable, and also offers a large sun canopy. Compatible with both Maxi Cosi and Cybex car seats, the stroller can also accommodate a bassinet.
5. 4 Moms Origami Mini

The Origami won moms over with its automated open and close function (as well as its onboard generator that powers running day lights and a phone charger), so it's no surprise that 4 Moms is replicating those features with the Origami Mini next year. The 16-pound umbrella-like stroller has all of the power features of its big sister, shrunk down for travel.
6. Peg Perego Book Pop-Up

Peg Perego is changing the game with its new Book Pop-Up ($800) this Spring. The complete travel system not only folds with its seat forward- and rear-facing — it folds with its bassinet attached to it! With eco-leather handles and polyurethane wheels, this pushchair is quite a beauty.
7. Mima Xari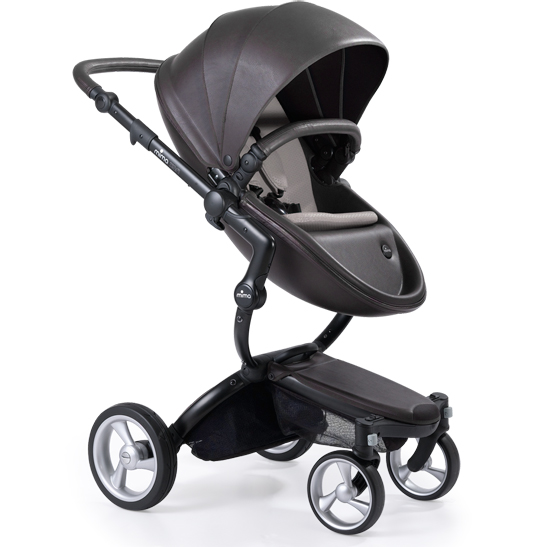 Mima's Xari ($1,200) is the Spanish baby company's most popular stroller. With sleek leatherette fabric and a modern frame design, it will truly turn heads on the street. The company says its Snow White color is its most popular.
8. Maxi Cosi Kaia

Maxi Cosi's new Kaia ($200) is hitting stores now. An umbrella stroller that can be used as a complete travel system, the stroller folds compactly and can stand on its own.
9. Nuna Ivvi Luxx

Nuna's introducing its most luxurious stroller to date. The Nuna Ivvi Luxx ($900) is its largest and sturdiest pushchair with bigger, shock-absorbing tires, a forward- and rear-facing seat, and layers upon layers of fabric that can be added or removed based on the weather. It will also be compatible with Nuna's new carry cot ($200) when the stroller is released in the Spring.
10. Orbit G3

In February, Orbit Baby will release the Orbit G3, an updated version of its popular stroller. With more breathable fabric and customizable color combinations, the stroller is the most customizable the company's offered.
11. Baby Jogger Summit X3 Double Jogging Stroller

Last year, Baby Jogger introduced the Summit X3 jogging stroller, and this year it's adapting it for moms with more than one kid. The Summit X3 Double Jogging Stroller is the same frame and technology as the original, with an additional seat.
12. Bumbleride Indie 4

Fans of the Bumbleride Indie who aren't competitive runners will love the company's new Indie 4. With just a few adjustments to the popular stroller, including a fourth wheel, an aluminum chassis, and air-filled tires, Bumbleride's created an all-terrain stroller for everyone. Set to hit stores this Spring, the Indie 4 is lightweight and easy to fold — perfect for families on the go.
13. Jané Trider Extreme

Jané's all-terrain stroller, the Trider Extreme ($790) features wheels that work as well on the road as they do on dirt and rocks. The three-wheeler has an adjustable rear suspension that can be easily adapted to the riding conditions.
14. Nuna Mixx

Similar to Nuna's soon-to-be released Ivvi Luxx, the Nuna Mixx ($600) is a customizable and convertible stroller system designed for truly mobile families. Available this Spring, the stroller has a compact fold for easy storage.
15. Mima Kobi

We enviously spied the Mima Kobi ($1,350) four years ago when it was introduced to the Spanish market. The luxury stroller, which can accommodate up to two kids, can be configured with a bassinet and a seat, two seats, two bassinets, or a seat and a car seat.
16. Jané Power Twin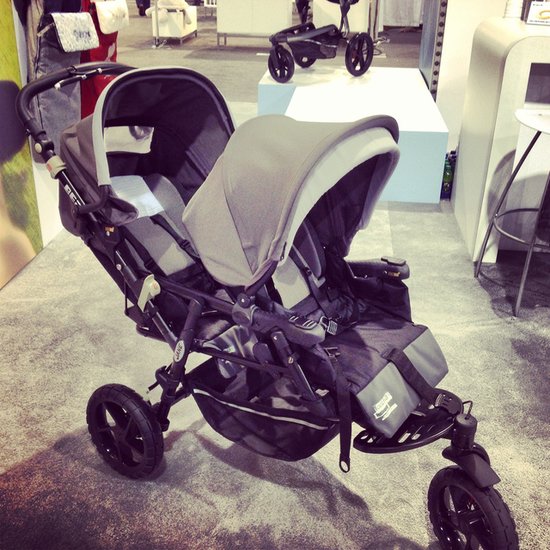 One of our favorite double strollers of all time, the Jané Power Twin will return in the Spring. The front-back stroller that features stadium-like seating is ideal for city dwellers who spend a lot of time strolling outside.
17. Mountain Buggy Nano
Unfortunately, we weren't allowed to take any photos of Mountain Buggy's newest stroller, but the Nano is the company's lightest and most compact travel system to date. The entire stroller weighs 13 pounds and folds up to the size of a carry-on suitcase! The Nano will make its debut in March.