New Studies About Childhood Obesity
Who's to Blame For Childhood Obesity? Mom and Dad!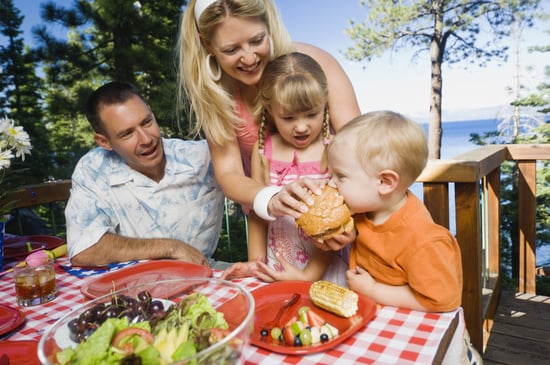 Equal opportunity blame game! Moms tend to get disproportionately blamed when things with their children take a less than ideal turn. Whether it's trouble in school, difficulty making friends, or physical or mental health issues, it's the mamas who — according to most popular conceptions — bear the brunt of the responsibility. Which is why it's somewhat of a relief to see a study out this month declaring that fathers have a part to play in the childhood obesity epidemic. The study, recently published in the the International Journal of Obesity found that children living in households where the father works an irregular schedule — a phenomenon that's becoming more and more common — are more likely to become obese or overweight.
Lest the daddies get too nervous, there's another new study that places the blame right back on mama: based on data from a new study done by the National Institute of Child Health & Human Development, researchers from Ohio State University published an article in Pediatrics linking the quality of the early mother/child relationship with the child's risk of becoming obese as a teenager. The study claims that children who had a less than optimal relationship with their mother in early childhood were twice as likely to become obese; However, as researchers took into account other known factors related to the epidemic such as maternal education and household income, the findings were less conclusive, leaving parents with just as many questions and concerns as they had before.
Is one parent more to blame than the other?