Niki Taylor Talks About Motherhood
From Nap Time to Me Time: How Supermom Niki Taylor Does It All
With two little ones in the house, supermodel and mother Niki Taylor looks just as good — if not better — than in her days gracing the covers of Sports Illustrated and Vogue. A mother of four — twins Jake and Hunter, 18; Ciel, 3; and Rex, 11 months — Niki still manages to balance a healthy, busy lifestyle and take the time to chat with us! Among her secrets: a go-to breakfast shake, a few beauty standbys, and some much-deserved mama time. Today, as a model and mother, Niki is helping women get healthy and live in the moment. Here, she tells us exactly how she does it!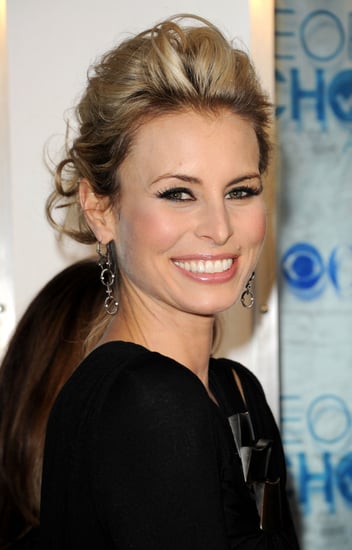 LilSugar: As a mom, how has your fitness routine changed?
Niki Taylor: Well, since I don't have a lot of time, I wake up an hour before my kids. I find that's the only time I can grab a workout — usually a walk or a run. I have a treadmill, but if it's nice outside in Nashville, I prefer to do my workout there. When I get home, I like to have my Optimal Solutions protein shake. It's really simple: a chocolate mix mixed with skim milk, and a cup of coffee. And then I get ready for the rest of my day!
LS: Speaking of healthy meals, what is your go-to, kid-friendly dinner on busy days?
NT: If we're going to have a really busy day, I have a crockpot day. I actually use the crock-pot pretty much every night. I have a recipe book I pull from, but you can make it pretty much as hearty and as healthy as you want.
LS: How do you like to unwind at the end of a long week?
NT: On Sundays everyone takes off. We like to go to church, come home, have a nice lunch, and hopefully everyone takes a nap: my 3-year-old and the baby. Then we [she and husband Burney Lamar] try to catch up on shows we've recorded through out week: Revenge, Nashville, and anything on the ID Channel!
See Niki's must-have beauty products and how she unwinds after the jump.
LS: As a busy mom, what are your three must-have beauty products?
NT: My go-to skin care is Mario Badescu — it's been around for forever! They have everything from body cream, cleansers, you name it, and it's not expensive. Especially with the Winter months coming up, it is perfect. I also love Too Faced face primer. And sticky lipstick! My favorite is MAC Dazzlegloss in "date night"; it stays on.
LS: With the holidays approaching, what gift will you be giving yourself?
NT: When I have a little bit of time or a couple of free hours, I like to get a chair massage. It's a little gift to me, from me! Since I'm always carrying a 3-year-old and a 1-year-old, I get a lot of knots in my shoulder. It's so nice to get a chair massage every now and then.
LS: What one piece of advice would you give new moms trying to manage it all?
NT: It's hard! Your schedule won't be the same! It was hard to go back to work; I wanted to stay home at least for the first year because that's when so many changes happen. But I think moms need to be in the moment, plain and simple.
LS: What's the best trick your mama taught you?
NT: I have an amazing mom. Gosh, she is a way better mom that I am. She made every holiday so amazing. And she always told me to get sleep and take my makeup off before bed!