Nokia Windows Phone 8 Features For Parents and Kids
Microsoft Launches Parent-Friendly Windows Phone 8 Today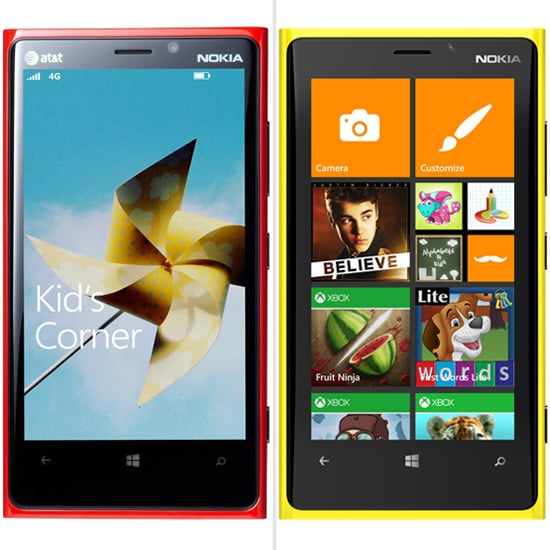 How often have you handed your phone over to your kids only to have them delete your favorite apps, mistakenly text your boss, or end up watching a YouTube video they shouldn't see? Probably more times than you'd like to admit. That's the experience Kat Holmes, a principal user experience designer on Windows Phone, had over the years. Her experience, shared by many parents, was the inspiration for the Kid's Corner on the new Windows Phone 8, just introduced today.
The Microsoft Windows Phone 8, which will be available next month, will come with a built-in Kid's Corner that is a virtual phone-within-a-phone designed to keep kids safely and securely away from mom and dad's screens. With their own log-in action (a right-to-left swipe of the lock screen), a personalized start screen, and the ability to take pictures, draw, or play their favorite games without having to hide the phone from mom, the phone may be the perfect solution to handing your phone to your kids without worrying about what they're doing to it.
So tell us, are you more likely to buy a smartphone that has kid-friendly features like the Windows Phone 8?