Is It Normal For Babies to Make Noise When They Sleep?
Sweet Dreams, Noisy Sleepers!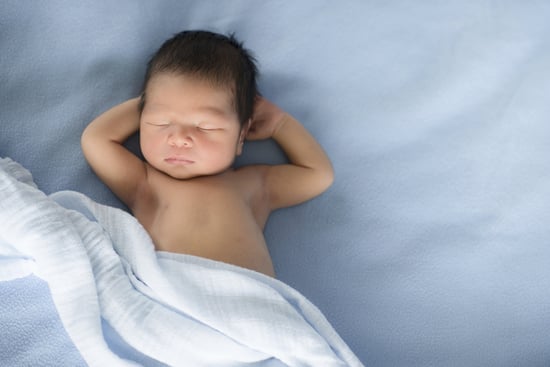 Throw the phrase "sleep like a baby" out the window, because it's (literally) not what it sounds like! Most newborns are very noisy sleepers, and it's totally normal. Because of an infant's immature breathing-control center of the brain, common sleep sounds can include rattling, whistling, and gurgling noises, according to What to Expect When You're Expecting. This is caused by the standard rate of breathing slowing down or speeding up during rest. While some noise is normal, if you're truly concerned that your sleeping baby is in distress (signs can include flared nostrils, the muscles in the chest and neck contracting more deeply than usual, persistent grunting or rapid breathing, wake them up, and call your pediatrician right away. Noisy sleep isn't the only unexpected newborn quirk! Find out if your baby's crossed eyes or cradle cap are cause for concern or just come with the territory of being a newborn.