Nursery Design Service
A New Approach to Nursery Design: My Tiny Nest's Design in a Box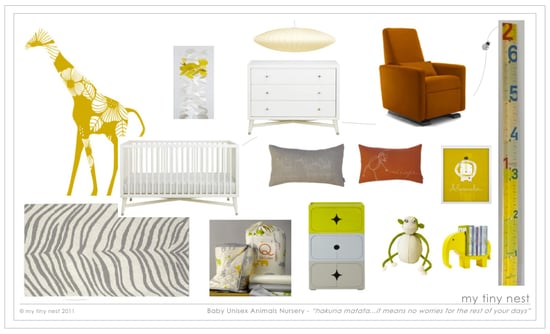 Given the opportunity, who wouldn't want to work one on one with an interior decorator to design the nursery of your dreams? Whether it's time, cost, or any other number of factors that are preventing you from doing so, hiring a pro to do the job just isn't in the cards for most parents-to-be. And that's where My Tiny Nest comes into play.
The NY-based architect-designer duo of Julie Frank and Alessia Corpino offer traditional in-person services as well as their signature Design in a Box. You set your design parameters for the nursery or kids room that you're looking to overhaul, and the experts at My Tiny Nest return a beautifully curated box of personalized recommendations to suit your style in categories ranging from paint color to cribs, bedding, wall art, and more. While it's not the first service of its kind, all it takes is one look at the diverse range of perfectly appointed rooms showcased on My Tiny Nest's online portfolio to fall in love with the firm's understated, kid-friendly style.
What do you think? Does a design in a box sound like an appealing approach to you?