Nurseryworks Lucite Hollis Crib
Nurseryworks Lucite Crib: Ga Ga or Gag?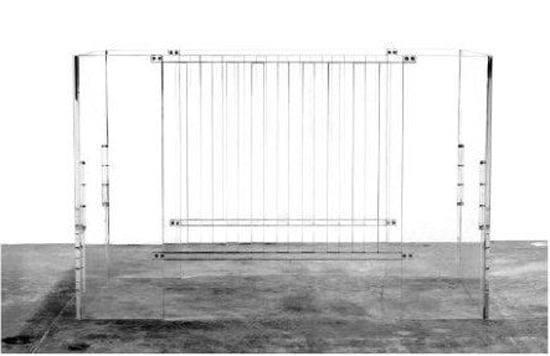 The answer to seeing your sleeping baby may soon be clear! Nurseryworks, the swanky modern nursery furniture design company, recently debuted a state-of-the-art Lucite crib that is not only clear, but environmentally friendly too. The Hollis, which could sell for as much as $3,000 when it hits stores early next year, is designed to fit a standard-sized mattress and will have a matching dresser in its collection. Named after Charles Hollis Jones, who is considered a pioneer in the use of Lucite and acrylic, the see through crib will also come in pink and green options. Would the Hollis crib work in your nursery?