Is It OK to Breastfeed After Breast Cancer?
Breast Cancer Survivors Can Still Breastfeed Their Babies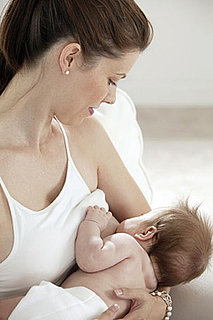 More than 10 percent of women with breast cancer are 44 years old or younger. If a survivor becomes a mother, can she still nurse her baby? Many doctors advise their patients against it for fear of increasing the risk of cancer recurrence, but a new study released this week has found that breastfeeding seems safe.
The study surveyed 20 women age 40 and under and found that those who became pregnant and breastfed after conquering breast cancer (half of the group) did not have a higher risk of their cancer's recurrence than the other half who did not. Although the authors note that their study was small, they say it is a good indication that breastfeeding after breast cancer is safe.
The authors did note that all of the women who breastfed had trouble using the breast that had been treated, with both milk production and baby latching, and that those who underwent lumpectomies (rather than mastectomies followed by breast reconstruction) and received lactation counseling were more successful in long-term breastfeeding.