Is It OK For a Woman to Breastfeed in a Church?
Georgia Woman Compared to a Stripper For Breastfeeding in Church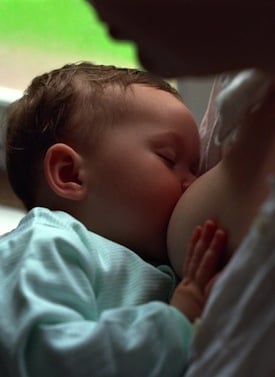 When a Georgia woman was told to get up and relocate to the bathroom to nurse her baby during a church service, she was stunned. When her actions were compared to that of a stripper, she knew she had to take a stand. According to WSAV, Nirvana Jennette was told to "go nurse in the bathroom" during a recent service. "I was going to church — it was a biker church of all places, and I thought we would be accepted," she said.
According to Georgia Code 31-1-9, "A mother may breastfeed her baby in any location where she and the baby are otherwise authorized to be." However, there is currently no existing policy for enforcing the law.
"Do they realize the germs that are in there? Would someone else want to eat in a bathroom?" Jennette asked. "If I say, 'Here is a sandwich, go on into the bathroom to eat,' that person would be disgusted! But it's OK to treat a mother and baby like that? That's sad."