Oh Joy For Winter Water Kids Clothing
Don't Miss Oh Joy's Limited-Edition Baby Line!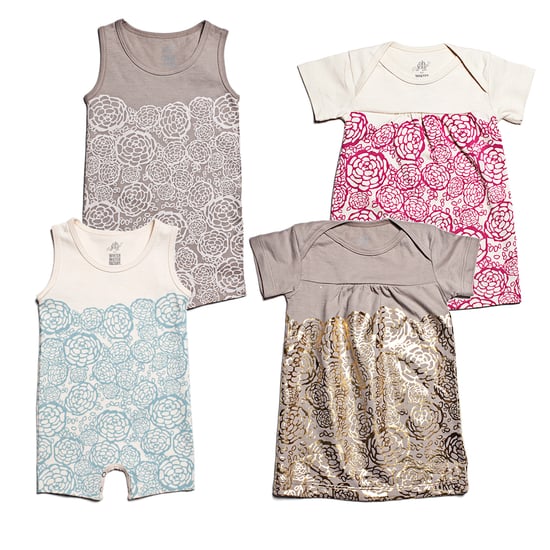 We're officially obsessed with all things Oh Joy, including the beyond adorable nursery designer Joy created for her daughter, Ruby. So it's no surprise that Joy's latest project — a limited-edition line of baby dresses and rompers featuring her signature Petal Pusher pattern — has us swooning. The four pieces, all available in sizes from 3-6 months up to 18-24 months, are available exclusively at Winter Water Factory and were all inspired by Joy's sweet daughter.
"When I dress Ruby, I tend to gravitate toward mixing and matching modern and bold prints and patterns rather than things that seem too precious and baby-like," Joy says. "And, I tend to love things that are feminine yet with a playful and sophisticated mix. So I wanted to turn one of my most popular patterns into a couple pieces that would would be fun for baby, too!" Check out the collection (prices range from $36-$44) today before these sweet pieces are long gone!