Opening gifts at Kids' Parties
Where Should Your Child Open Up Birthday Presents?
Here's a post from our partners at BabyCenter! Every week, we bring you the best parenting and lifestyle stories from the experts at BabyCenter, including this post about kids' birthday parties.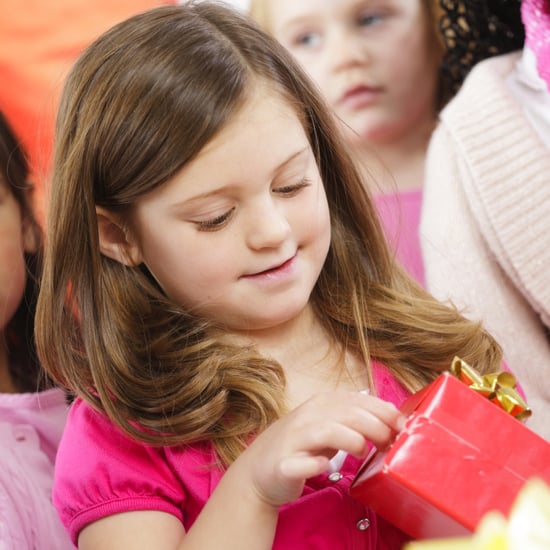 "Would you like to open presents here, or take them home?" The question caught me off guard. I stared at the party itinerary our coordinator (he was included with the reservations) had clipped to the clipboard. It was my daughter's third birthday party, and we were hosting it at an inflatable dreamland.
I quickly sped through every party we had been through in my mind. It seemed split down the middle. Some parties didn't stop the entertainment for present-opening, and at others, present opening seemed to be a part of the entertainment.
Related: How cope with miscarriage anxiety after a loss
"We'll open them at home," I told the young man — hoping that was a good choice. I asked my husband a few minutes later to make sure that's what he had in mind.
"Yea, she can open them at home."
Gifts seemed to be the last thing on my daughter's mind. Between cake, ball pits, slides and inflatable houses, she had a bit of a fun overload. And while she may have agreed to open a few presents, I wasn't sure if the other kids would have as much fun stopping to watch.
Like I said, we've seen both. On one side I can see how opening presents at the party gives the gift-giver a chance to see the birthday child's reaction to their present, and also gives the birthday boy/girl a chance to say thank-you. It's somewhat traditional. Growing up I remember loving opening presents at my birthday party, but feeling insanely jealous of my friend's gifts at their parties.
When the kids are really young, they don't always understand the concept and may be left wondering, "Why the heck is she getting all those toys?" Another bonus: If you save them for later, it's always an easy way to pull the child out of his/her after-party depression with a good old "Hey, want to open your gifts now?"
It probably could also depend on location as well. If the party is at your house, the presents aren't going anywhere anyway, and new toys could be a source of entertainment for company.
So far we're three for three with opening presents at our own afterparty back at home. I don't know if there's party etiquette I don't know about, but it's worked for us.
More great reads from BabyCenter:
How to dress in the tricky post-pregnancy period
3 ways to make cleaning fun for kids
Can pregnancy turn you into a "yes" person?
9 things to do before Summer vacation ends