Opera and Musicals For Kids
Growing Through Arts' Music Series: Kid-Friendly or Are You Kidding?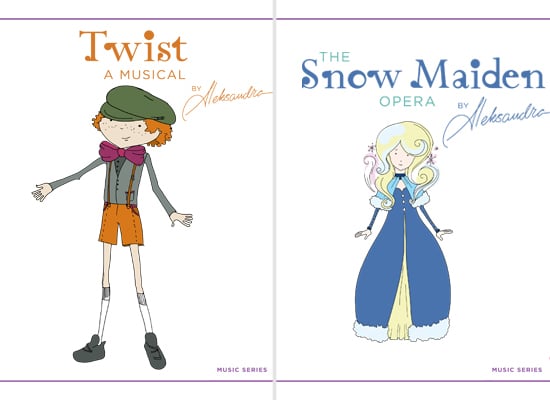 We're all about exposing kids to fine arts, but is opera asking a bit too much? Not according to Growing Through Arts, a company founded by former pro dancer and Harvard grad Aleksandra Efimova, which creates educational children's books and toys. The company just launched its second series of books (the first focused on ballet), breaking down some seriously highbrow stuff for kids ages 2 to 6. Growing Through Arts' philosophy: exposing kids to the arts early will help develop creativity and imagination, confidence, leadership, memory, abstract thinking, discipline, focus, and preacademic skills.
The three music series books — The Peter and the Wolf Symphony, The Snow Maiden Opera, and Twist, A Musical — each include beautiful illustrations, a modern take on the classic opera, symphony, and musical tales, and questions designed for parents to ask their children to teach them moral lessons. You'll also find a glossary of terms that will teach kids words that are used in music class, the opera, and the symphony.
So what do you think? Could you get your 2-year-old amped about opera? Psyched about the symphony? Weigh in below!