Organic Baby Formula Risks
Is Organic Baby Formula Worth It?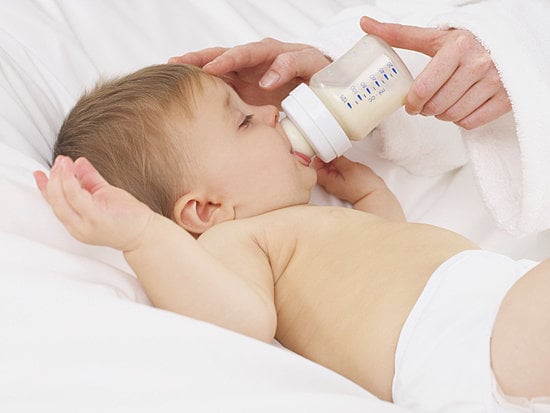 Breast may be the best, but for some mamas, it's not an option or supplementing with formula is a must. I found I wasn't able to produce enough breast milk with my lil one, so I resorted to formula to keep up. My gut was to reach for organic, but to be honest, I wasn't sure it was any better than regular formula.
Organic formulas can cost up to 30 percent more than their nonorganic counterparts, and those extra dollars can bust the budget. Though going organic is the popular thing to do, is it the healthiest option for your tot?
A recent Dartmouth study found traces of arsenic in organic baby formulas that include organic brown rice syrup, a common sweetener in organic formulas, leading many moms to stop buying and start reading the ingredients. Often in top-selling organic brands, sweeteners, such as organic sugar, are found within the top five ingredients — but not in nonorganic blends. Of the 17 organic formulas tested in the Dartmouth study, two organic infant formulas listed brown rice syrup in the ingredients, one milk and the other soy-based, and both had arsenic readings 20 times greater than the others.
While the findings have some moms taking matters into their own hands and making their own homemade infant formula, not all of us have the time, or the skills, to toss together our own. So given the choice, do you pay the extra cost for organic or stick with the basic formula?