PE Accessories For Middle School
Don't Sweat It! PE Accessories That Keep a Girl Gym Ready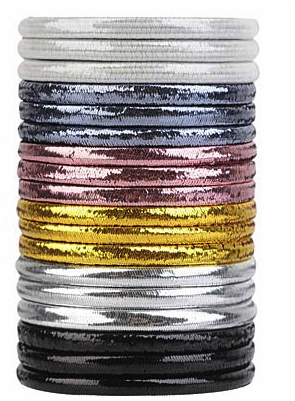 There's not much time between PE class and the next period! Calm your tween's nerves by sending her off to gym class with a few beauty products that will come in handy when she has to forgo hitting the showers. This way she can focus on keeping fit and having fun!
When you're dodging balls, climbing ropes, and running miles, a girl's got to keep the hair out of her eyes! Forever 21's metallic ties add a bit of sparkle and come in packs of 18.
Boscia blotting papers are a quick way to absorb moisture when there's no time to shower.
A natural and subtly scented deodorant spray from Origins keeps a tween fresh.
The Body Shop's gentle and eco-friendly brush will put tresses back in place.
A small bag like those at Sephora are perfect for stowing jewelry during class.